"We could beat cancer, but then COVID could kill us."
A father in San Diego who enrolled his daughter, 6, in a trial to test the Moderna COVID vaccine on kids did everything in his power to keep his baby girl in the trial after doctors informed the family a brain tumor had been causing her constant headaches.
Read More
And that brave little girl kept her commitment to the study even while recovering from two major brain surgeries just four weeks apart.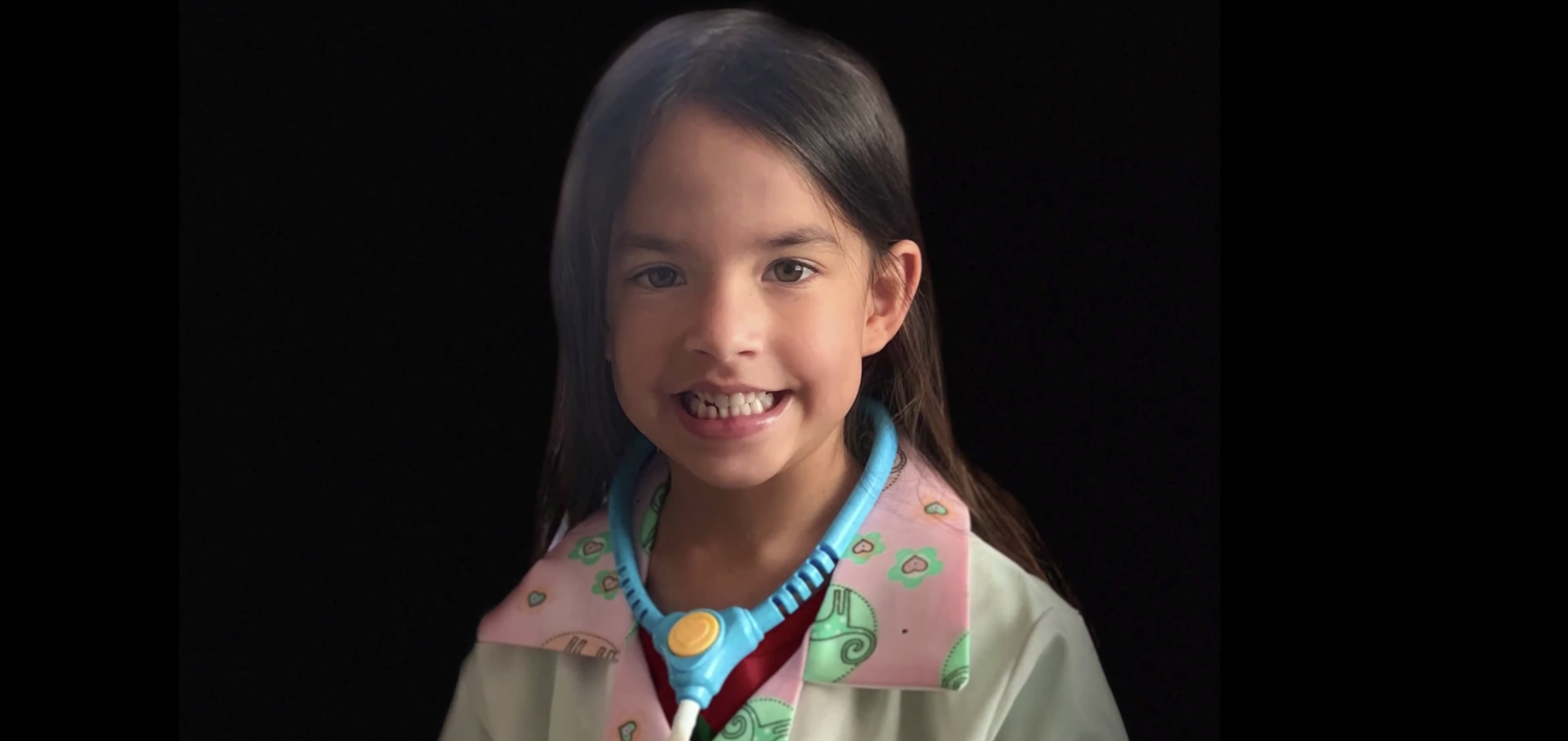 COVID Vaccine Trial
Shawn Mahoney tells San Diego's local NBC station that he and his wife decided to sign their children up for the COVID vaccine trial after researching Moderna's s vaccine and thinking it would be a great way to help the scientific and medical communities.
The family often travels as well, so the Mahoneys viewed getting the children vaccinated before school and resuming their trips post-pandemic as a practical decision.
Around the time that the children signed up for the trial, Layla began complaining of intense headaches. Nausea or vomiting that did not seem to go away would soon follow, leaving Layla in excruciating pain.
Out of options, the family took Layla to the emergency room, where doctors discovered she had a brain tumor.
"My buddy was being taken from us," said Shawn. "In 36 hours, we went from not knowing that it was there to having surgery to remove it.
Shawn said that things were so crazed around that time the family forgot about the trial.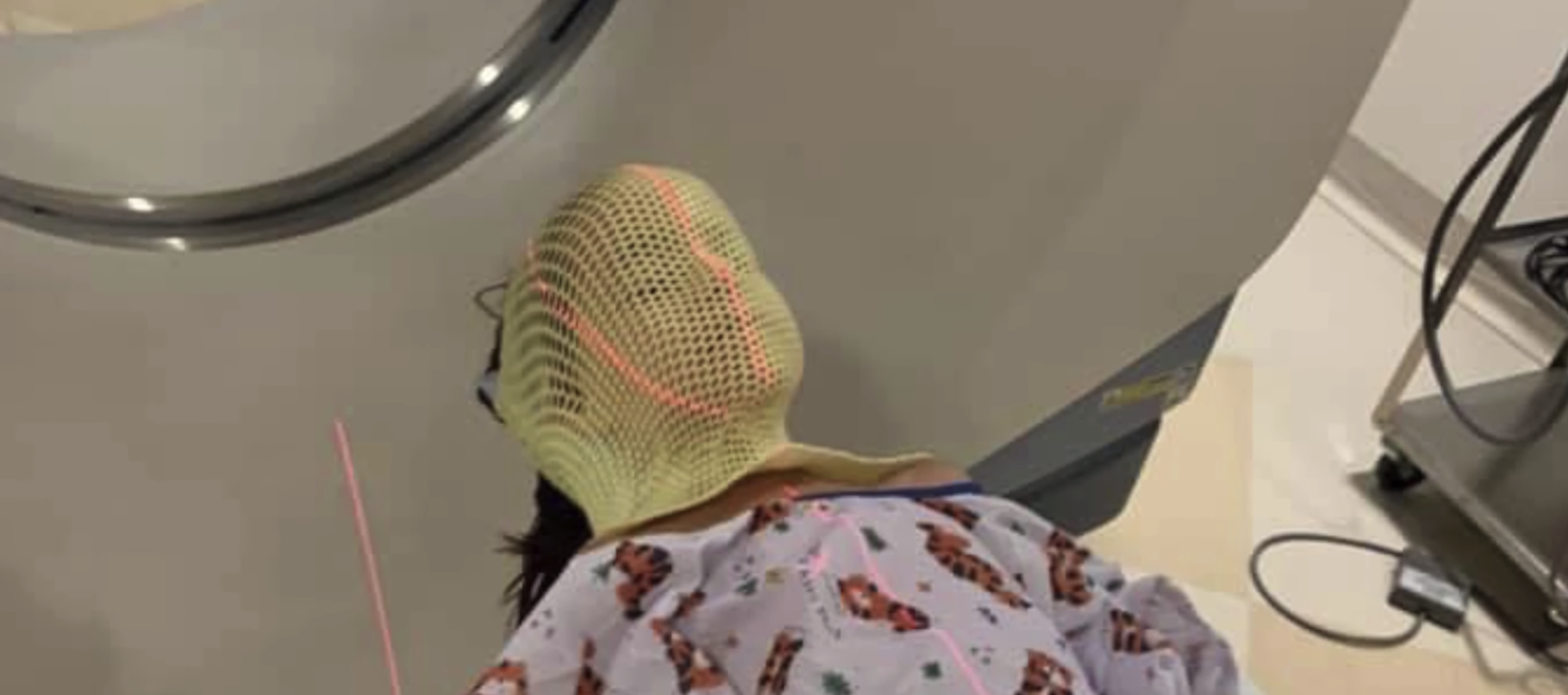 Related: Brave Girl, 7, Still Smiling After Half Her Face, Jaw And Teeth Are Removed To Extract Softball-Size, Calcified Tumor From Her Mouth
Brain Tumor Battle
"We had [surgery to remove the tumor] on August 2, and the Moderna trial, you know whether we were in or out, it wasn't even a focus of mine. It wasn't even on my mind at all," explained Shawn.
"But then, once we got home, I realized you know what? She may get kicked out of the trial because of this."
Shawn knew he had to tell Moderna about Layal's medical issues. Desperate to get her the vaccine, he begged the company not to eliminate his daughter from the study.
Lucky for the family, Moderna said that Layla could continue to be in the trial since she had not yet received an official diagnosis. So in October, she got her two shots.
Before that, however, she had to get a second surgery when her tumor returned just a few weeks after that initial surgery.
Shawn said that he felt immense relief when his daughter started to complain about feeling sick shortly after getting her shots.
Beating Cancer And COVID
"She came out of the bathroom after her shower, and I looked at her and said, 'Are you okay?'" recalled Shawn.
"And she said, 'I'm exhausted, and my body is achy, and it's really cold in here.' And I was like 'Yes!' I was never so excited to hear my kid didn't feel well."
The day of her second shot brought mixed news; however, shortly after getting her jab, Layla got her diagnosis.
"Ten minutes into the ride home, the phone rang; it was Memphis, Tennessee, it was St. Judes," said Shawn. "It was this woman named Tabitha, and I told her what we were doing, and she said, 'Oh that's great, it's amazing,' and she said, 'We have a diagnosis."
Layla is battling a rare and aggressive form of brain cancer called anaplastic supratentorial ependymoma.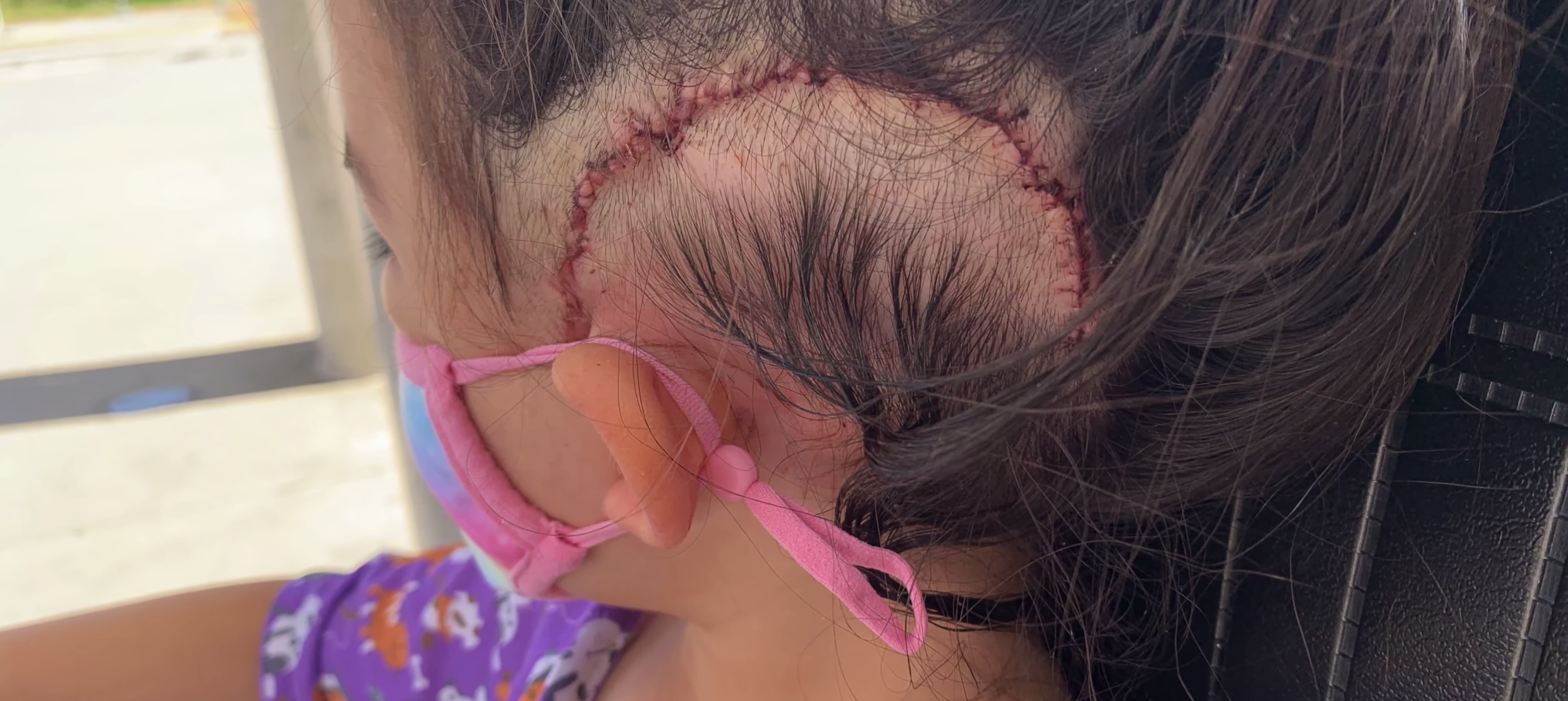 In the weeks since her diagnosis, Layla started proton therapy daily and will begin chemotherapy in December, meaning her system will be immunocompromised around the same time experts predict a possible upswing in COVID cases.
She had her surgeries before her diagnosis.
And while she may have received a placebo, Layla's parents are convinced she got the actual vaccine and could not be happier knowing that their daughter is safe from the virus.
They are also now raising money for Layla's medical costs and donating all additional funds to St. Jude's on behalf of Layla. She said she does not want anyone else to endure what she is going through during her cancer battle.
Related: Resilient Boy, 6, Seen Battling Leukemia With Sister By His Side In Viral Photo Completes Chemo and Beats COVID to Return to School
How To Handle The Costs Of Treatment And Medication
The Mahoneys are one of the many families and individuals who turn to sites like Go Fund Me to help with cancer care costs.
Navigating those costs can be stressful and may be hard to do alone. Social workers and financial counselors can help determine what the insurance company will and will not cover. From there, they can offer options on how to pay for any remaining costs.
"There's a term, 'financial toxicity,' that we use, along with describing other toxicities of cancer therapy," Dr. Kris Zanotti, a gynecologic oncologist at University Hospitals in Cleveland, Ohio, previously explained in an interview with Survivor Net. "Financial toxicity is real, and it's associated with poor quality of life and poorer cancer outcomes."
If an insurance company denies a claim for a treatment that a doctor recommends, the doctor has to find another treatment option or begin an appeal process. Patients run into this issue more with newer and more aggressive treatments, such as PARP inhibitor drugs.
If your doctor believes this treatment will benefit you and is the best available option, they can create a case to appeal to your insurance company for coverage. The appeal will argue that the treatment is medically necessary and that it will benefit you. "The clinician will then present evidence for it and undergo an appeal process that may take one week to fourteen days," said Dr. Zanotti.
If that doesn't work and the insurance company continues to deny the claim, a compassionate use program may be a good alternative. An excellent place to begin is with the Food and Drug Administration Compassionate Use Resources page. Many pharmaceutical companies have programs that provide medication or testing free of charge for patients in need. As long as your doctor can demonstrate that you are receiving continued clinical benefits from the drug, these programs can sometimes meet the entire cost of treatment.
How A Social Worker Can Help Navigate Cancer Care Costs
How to Protect Children With Cancer From COVID
The American Cancer Society offered a handful of alternatives for parents whose children are battling cancer, including:
Homebound instruction
The school district might arrange for a teacher to work with your child at home if they have to be out of school for more extended periods but are not in the hospital. Some children with cancer might go to school during some parts of treatment and then receive homebound instruction or hospital instruction during other aspects of their treatment.
Attending a hospital or clinic-based school
When a child has to be in the hospital for a long time, they might have teachers from their school district or the hospital school come and teach. In-hospital schooling can also work well for children who do not feel well enough to have more than one hour of instruction a day. Even one hour of school a day can still give the children the feeling of connection to what children without cancer do every day.
A 504 plan or Individualized Education Plan (IEP)
These may be part of how the school, your cancer care team, and your family work together to help your child participate in school during their treatment and after. The teacher that works for the hospital or the social worker on the cancer care team can help you understand how these services work for children with cancer.
How Can Cancer Patients Boost Immune System During COVID
Learn more about SurvivorNet's rigorous medical review process.
---