Celebrating Milestones After Cancer
TV host Samantha Harris, 49, just celebrated nine years of being cancer free in a recent post on Instagram, equipped with a handful of photos of her smiling and being active.
Harris uses her social media platforms to motivate others to lead a healthy lifestyle after she battled breast cancer.
In March 2014, Samantha Harris was diagnosed with breast cancer "even after a clear mammogram."
For treatment, she had a bilateral mastectomy (removal of both breasts) followed by reconstruction.
Reaching milestones during or after a cancer battle is huge. These events – like getting engaged, reaching another birthday, or being cancer-free for years – may mean even more than they did previously, so it's important to take them all in and celebrate all that you've overcome.
Former "Dancing With The Stars" host and fitness guru Samantha Harris is an author, actress, wife and mother — and a nine-year cancer survivor. The 49-year-old entertainment news journalist took to Instagram this week to spread hope for anyone who has battled cancer by celebrating her big "cancerversary" milestone.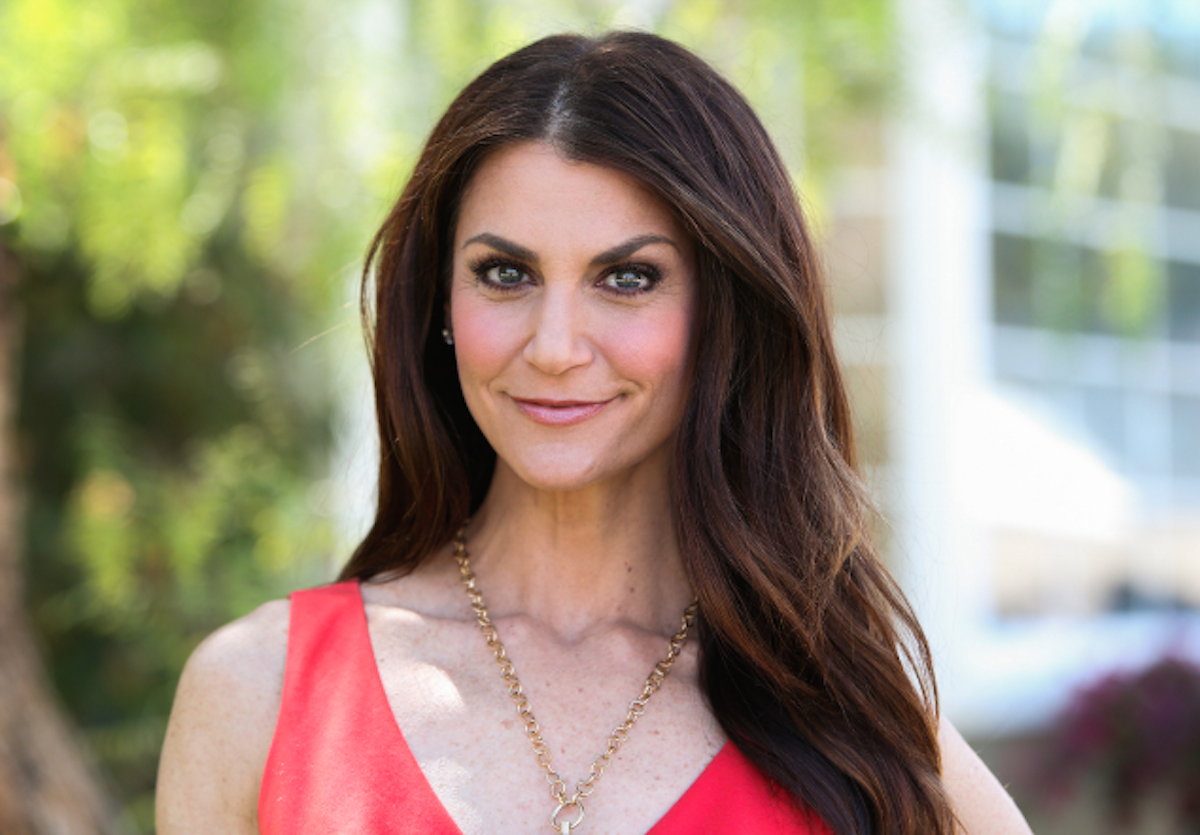 "Celebrating 9 Years Cancer-Free! Yes!!!!! Today is my cancerversary," Harris wrote in an uplifting Instagram post on Wednesday. "Victoriously thriving and planning to do it for DECADES to come!
Read More
"For my hubby & kids. For my mom & sisters. For my dad (passed) and step-dad, aunts and cousins," the Emmy Award-Winning TV host said. "For those whom I have connected with here on social media …and love guiding and supporting on their wellness journey."
RELATED: Samantha Harris Offers Free Yoga Programs for Breast Cancer Survivors
"And especially…FOR ME! I have so much more life to live. I NEED to thrive. No other choice. The to grow old and grey with my hubby," Harris explained.
"To see our girls mature into adults and start their next chapters. To know, love and play with my eventual grandkids. To be here for my friends and family to experience all the fun and thrill that life has to offer."
Harris insisted she's "not going anywhere," urging cancer to "stay away."
In regard to what she's been doing to keep cancer away, she added, "That's why I have made so many changes in my lifestyle habits and choices (foods, products, people) to reduce the toxins that impede health."
The mom of two, and loving wife to her financial advisor husband Michael Hess, strives to help others also, and she often spreads awareness for breast cancer and suggests her followers to join her in on her continued health journey.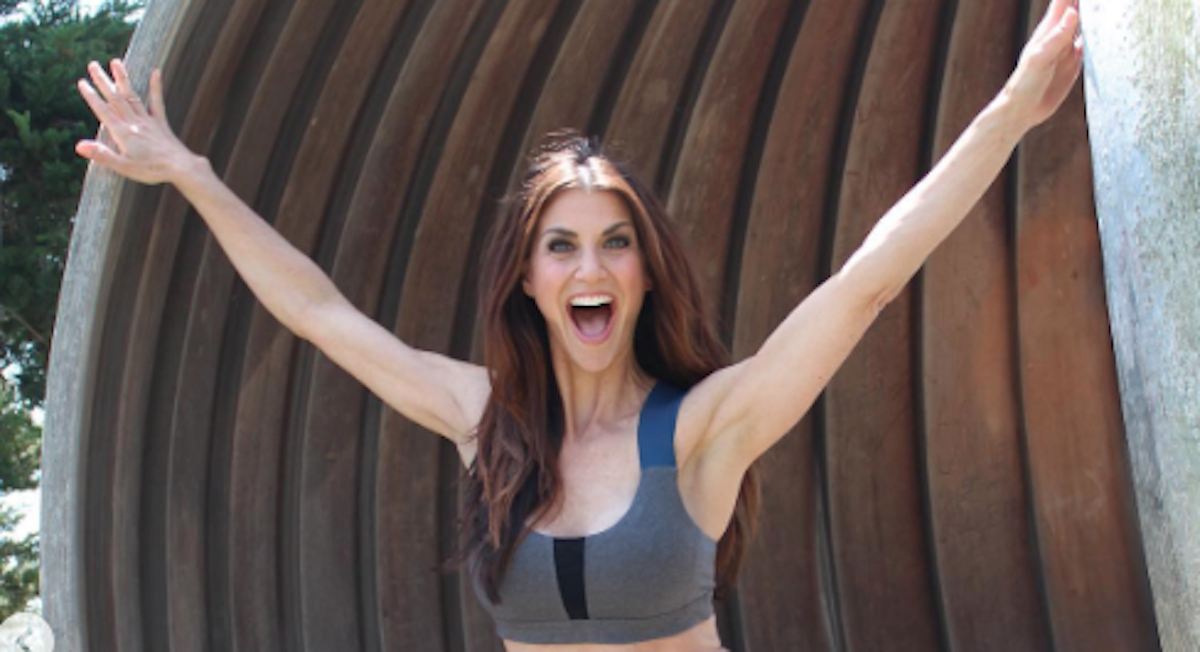 The certified health coach hoped that by celebrating her "cancerversary" that others would "tag a friend" in the comments section of her post, "who could use some cheering on for how awesome they are in their health journey!!"
Samantha Harris' Cancer Journey
In March 2014, Samantha Harris was diagnosed with breast cancer "even after a clear mammogram."
RELATED: Should I Have a Lumpectomy or Mastectomy?
"It missed the cancer in my right breast," she wrote on her website. "Two doctors told me the lump I found 11 days later was 'nothing.'"
When You're Getting a Mammogram, Ask About Dense Breasts
She explained, "Finally, four months after finding that lump, I went to see a breast cancer specialist (a surgical oncologist) — someone whose main job it is to look at breasts all day and specializes in the detection of breast cancer."
Harris then had a follow-up MRI, biopsy and ultrasound, but her cancer still remained undetected, though doctors did see that "something was not right."
"We decided to take it out," she wrote of the next steps in her cancer battle. "Thank goodness, because when the pathology from that lumpectomy came back, it was indeed invasive carcinoma, in addition to the less concerning ductal carcinoma in situ."
From there, she needed a bilateral mastectomy (removal of both breasts) followed by reconstruction. And even though her cancer did spread to one lymph node, she did not need chemotherapy or radiation.
RELATED: Meet the Inspiring Women Who Pushed for Answers & Got a Correct Diagnosis
"This roller coaster was filled with immensely difficult decisions, but I am thrilled to report that they got it all and I am cancer free!" her wrote on her website. "I will continue to be monitored closely for the rest of what doctors tell me is sure to be a long, healthy life.
When Should I Get a Mammogram?
"I remain on an estrogen-blocker to keep any future breast cancer from rearing its ugly head and I am back to all my regular activities. Mom to two energetic, wonderful little girls. Work. Hitting the gym hard-core as always. Happiness."
Harris has remained focused on her health, in fact, she published, "Your Healthiest Healthy: 8 Easy Ways to Take Control, Help Prevent and Fight Cancer, and Live a Longer, Cleaner, Happier Life," in 2018.
Living A Healthy Lifestyle
Many of Samantha Harris' healthy living tips align with what SurvivorNet experts also recommend. It's clear her experience as a cancer warrior helps bring greater awareness and appreciation of the benefits a healthy lifestyle brings.
The general recommendations for a healthy lifestyle are the same whether you have cancer or not. Dr. Ken Miller, the Director of Outpatient Oncology at the University of Maryland Greenebaum Cancer Center, has some guidelines for cancer survivors who are concerned about a recurrence:
1. Exercise at least two hours a week–and walking counts.
2. Eat a low-fat diet. The Women's Intervention Nutrition Study, which looked at early-stage breast cancer patients, found that a low-fat diet was associated with reduced risk for cancer recurrence, particularly in those with estrogen receptor-negative cancers. Other studies have found that foods with a high glycemic index that are digested quickly and cause a spike in blood sugar may lead to tumor growth in lung cancer patients.
Recommendations for a Healthy Lifestyle
3. Eat a colorful diet with lots of fruits and vegetables. The American Cancer Society recommends aiming for two to three cups of vibrant vegetables and fruits each day.
4. Maintain a healthy weight. Studies have shown that being obese can increase your risk for several types of cancer.
Understanding Your Breast Cancer Risk
The risk of developing breast cancer varies greatly from person to person, so it's important to discuss your specific risk level with your doctor. That being said, there are some important risk factors to keep in mind.
Major Reduction in Cancer Risk by Following Old Standbys Diet and Exercise
In a previous interview with SurvivorNet, Dr. Elizabeth Comen, a medical oncologist at Memorial Sloan Kettering Cancer Center, laid out several risk factors for breast cancer including:
Being a woman: Women are at a higher risk for breast cancer, though men can get the disease too.
Age: "Breast cancer becomes increasingly more common as women age," Dr. Comen said.
Family history: "Some people think that breast cancer is only inherited through genes on the mom's side,' Dr. Comen said. "But it can also be related to genetic mutations that could be found on the father's side."
Having had a prior biopsy on an abnormal area: "There are different markers, that if a woman has had a biopsy, it's important that she talk to her doctor about whether those markers are lending themselves to an increased risk of breast cancer," Dr. Comen said. If you've had a biopsy that indicated atypical hyperplasia, for example, you are at an increased risk of breast cancer. Atypical hyperplasia isn't cancer, but it is a precancerous condition that describes an accumulation of abnormal cells in the milk ducts and lobules of the breast.
Radiation exposure: Cancer survivors who've had radiation to their chest are at an increased risk of breast cancer.
Lifetime estrogen exposure: "About 2/3 of breast cancer are driven by the hormone estrogen," Dr. Comen said. "So, that means if a woman has had her period at an early age and started to go through puberty at an early age, at seven, eight, nine, and potentially a later age of menopause, means that her lifetime of having had menstrual periods and being exposed to higher levels of estrogen is higher, and therefore her risk of breast cancer is slightly higher."
Not having a child before age 30 or never having children
Obesity
Drinking alcohol
Lack of exercise: "While there's more research to be done in this area, it looks like if a woman is not exercising, she may also increase her risk for breast cancer," Dr. Comen said.
Reaching Milestones as a Cancer Survivor
Reaching milestones during or after a cancer battle is huge. These events – like getting engaged, reaching another birthday, or a "cancerversary" – may mean even more than they did previously, so it's important to take them all in and celebrate all that you've overcome.
I'm Able to Be Here For More Milestones — One Cancer Survivor's Incredible Story
Chrissy Degennaro is also a cancer warrior determined to keep enjoying these precious milestones. She has been battling a rare blood cancer called multiple myeloma for 14 years, and was first diagnosed when she was just 36 years old with a 2-year-old son.
When she was given her diagnosis, she almost expected to not be able to see him enter kindergarten. But thanks to 27 rounds of chemotherapy, two stem cell transplants, a CAR-T cell trial and two CAR-T cell transplants over following 14 years, she's able to keep making memories with her family.
"You know, I do live one day at a time," Chrissy previously told SurvivorNet. "Now, maybe I can go a week, a month, but things are looking pretty good. I'm able to be here for more milestones for my son, for more holidays, more birthdays. I do feel like I have had another chance at life."
'I Made as Much Lemonade Out of These Lemons as I Could' – Survivor Rachel Miller Garcia Shares Her Story
Contributing: SurvivorNet Staff
Learn more about SurvivorNet's rigorous medical review process.
---