Why Milestones Mean So Much for Cancer Warriors
Country music singer Toby Keith, 62, is on the verge of reaching a major milestone amid his ongoing stomach cancer journey that began in 2021. He's weeks away from receiving the Country Music Icon Award in September after dedicating 30 years of his life to producing record hits and giving back.
Part of Keith's treatment includes chemotherapy. While we do not know the exact type of chemo he's receiving, chemotherapy does come with side effects which may include nausea, hair loss, or weight changes.
The singer also has received immunotherapy which is a form of cancer treatment that uses the body's immune system to fight the cancer. This form of treatment may also have side effects but can be effective. The singer said his tumor has shrunk since starting cancer treatment.
Resilient country singer Toby Keith, 62, who is undergoing chemotherapy and immunotherapy for stomach cancer, will reach a major milestone amid his cancer journey. He will receive the Country Music Icon Award which now has greater meaning after bravely battling the life-altering disease. Reaching milestones is a big deal for cancer patients. SurvivorNet offers much-needed hope for cancer warriors and by helping them recognize these celebratory moments, it helps lift their spirits and positively impacts their mental health.
The "Red Solo Cup" singer's support of benevolent causes and three decades in the music and entertainment industry contributed to the looming momentous occasion.
Read More
"As a talented songwriter and powerhouse performer, Keith has touched the hearts of fans across the globe," Cassandra Tyron, the senior vice president of Entertainment Live Events at NBCUniversal,
said
in a statement regarding Keith's upcoming award at the People's Choice Country Awards on September 28. Keith will be the first to receive the Country Icon Award this year. His work behind the scenes includes his foundation raising nearly 2 million dollars to help pediatric cancer patients and their families. He also has a long history of supporting military troops and their families. His efforts even earned him recognition from the USO in recent years. Keith's award ceremony marks quite a moment in his professional career but it could mean even more as he battles stomach cancer. Milestones may include things like getting engaged, reaching another birthday or even receiving an award. When these moments arise, they may mean even more than they did previously for cancer patients so it's important to take them all in and celebrate all that you've overcome.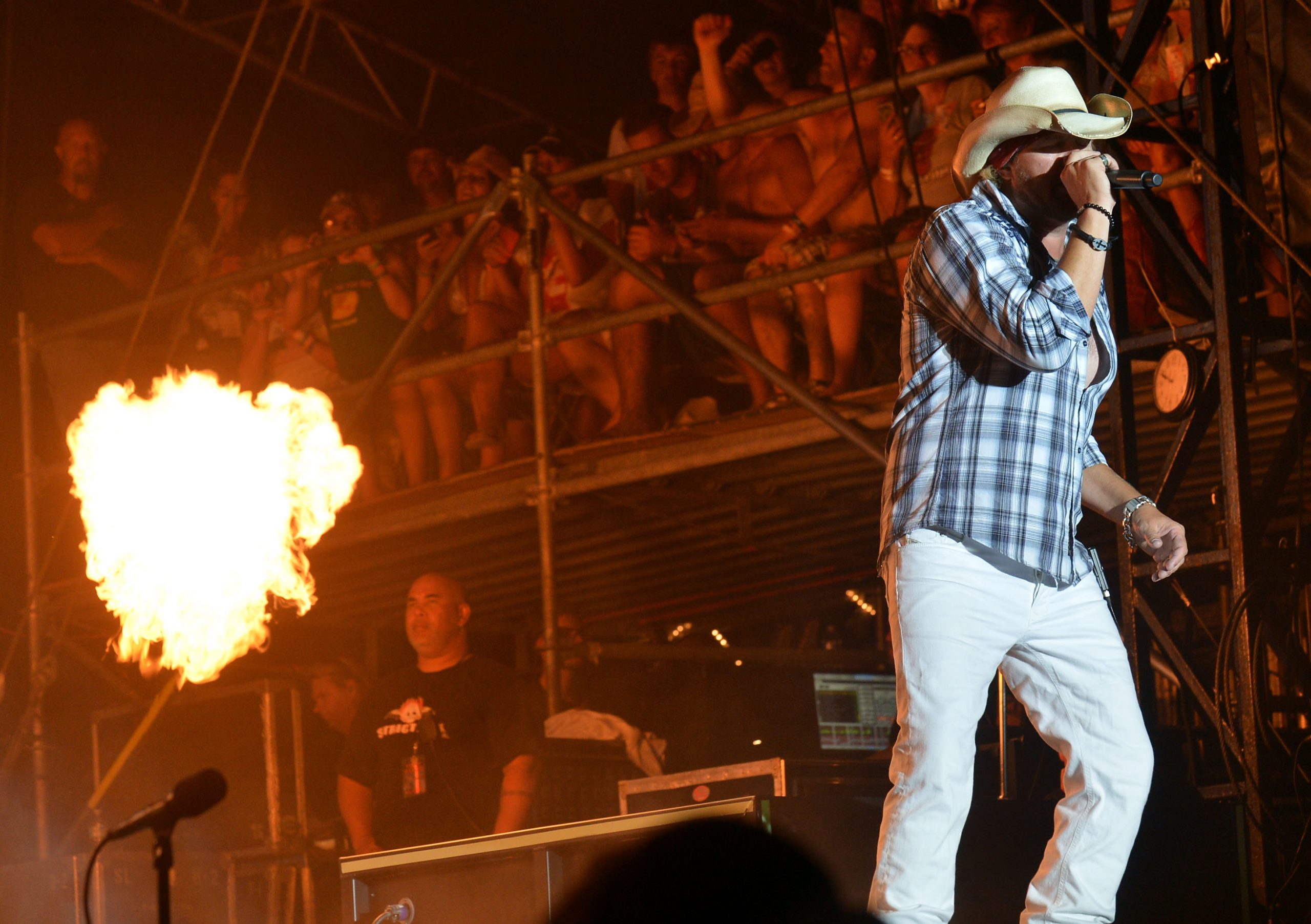 Keith has been battling stomach cancer since 2021. According to the National Cancer Institute, stomach or gastric cancer begins in the cells lining the stomach.
After his diagnosis, he stepped away from the big stage to focus on his health. After nearly two years of battling the disease, the "American Soldier" singer revealed earlier this summer that he's "feeling pretty good," in an interview with The Oklahoman.
"I'm about another eight weeks from my last scan. So, I expect next time I look for that tumor to be even less and I've only got one that's shown up," Keith said.
"Basically, everything is in a real positive trend. You never know with cancer, so you have to prepare," the country singer continued.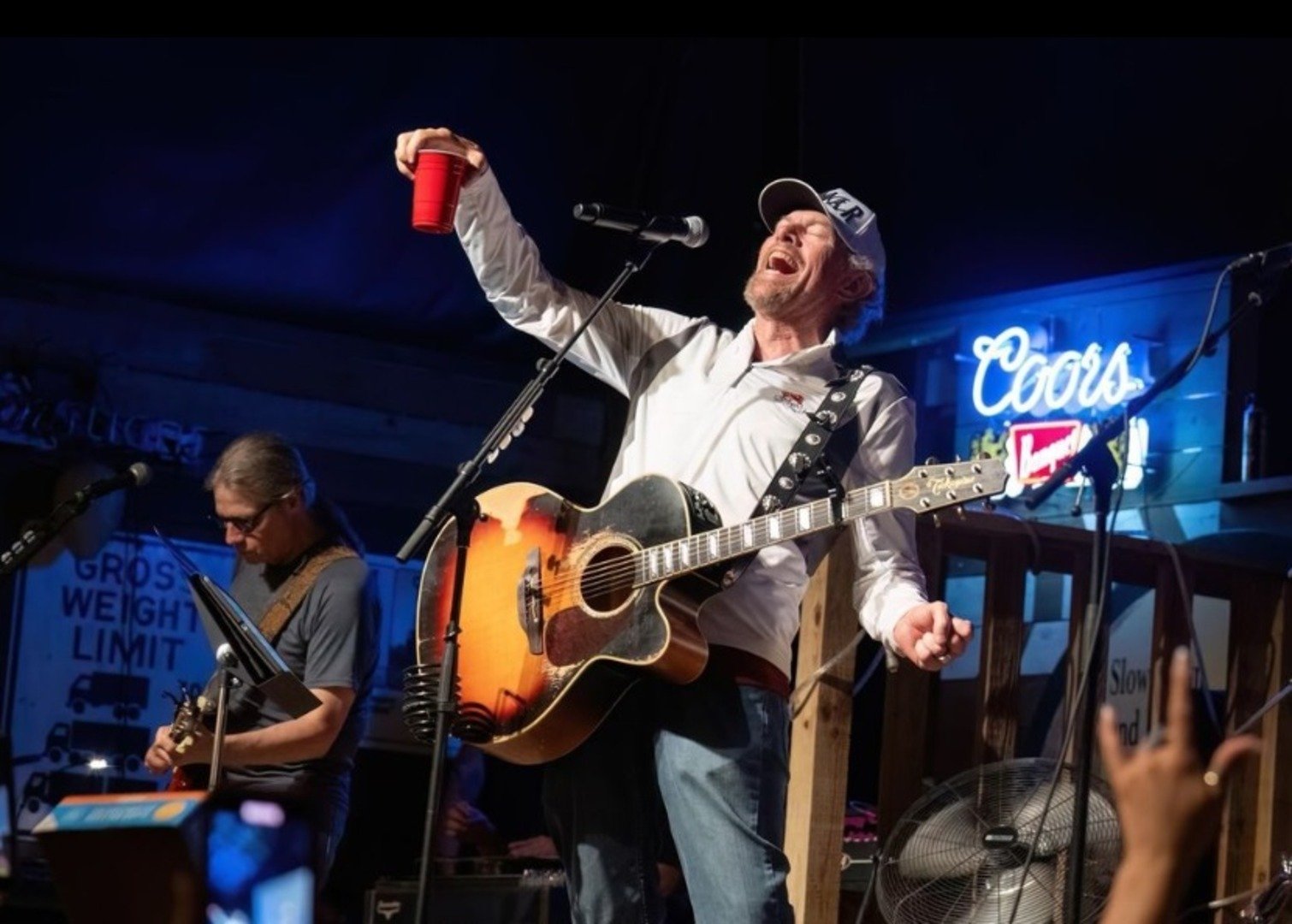 While we haven't been updated on Keith's prognosis, if his tumor continued shrinking since his scans during the summer, he could be in an even better place by the time he receives his award.
His treatment has involved chemotherapy and immunotherapy. Chemotherapy involves cancer-killing drugs given to patients orally or intravenously. Immunotherapy is a cancer treatment method that uses the body's immune system to fight cancer cells. We do not know what kind of chemo or immunotherapy he is undergoing for treatment at this time.
Based on Keith's comments and recent pop-up performances, the "Beer for My Horses" singer appears to be managing his treatments well. Side effects from chemotherapy and immunotherapy may include fatigue, nausea, diarrhea, and loss of appetite.
"The side effects of immunotherapy are not, quote, forever," medical oncologist Dr. Anna Pavlick tells SurvivorNet.
WATCH: The side effects of immunotherapy.
"Depending upon the severity depends upon how we manage it. Some patients will get diarrhea, and we can give them treatments to calm down their diarrhea and it lasts a couple of days," Dr. Pavlick continued.
Although the spunk in Keith's personality and his singing abilities haven't been majorly impacted as of late, he has lost some weight since his diagnosis. Body changes can be another side effect of cancer.
Psychologist Dr. Marianna Strongin shares with SurvivorNet some tips cancer patients can explore to help manage the emotional toll body changes can have during treatment.
WATCH: Dealing with body image during cancer treatment.
She says cancer warriors should learn to take ownership of the part (or parts) of their body most impacted by cancer treatment. She adds although they may represent "fear and pain," they also represent "strength and courage."
"Research has found that when looking in the mirror we are more likely to focus on the parts of our body we are dissatisfied with which causes us to have a negative self-view and lower self-esteem. Therefore, I would like for you to first spend time gazing at the parts of your body you love, give them time, honor them, and then thank them," Dr. Strongin said.
Dr. Strongin then suggests looking at the part or parts of your body impacted by the cancer or cancer treatment. She recommends creating a regular practice of accepting your body image because it helps you accept your cancer journey emotionally and physically.
"As you allow yourself to spend more time looking at all of you, you will begin having a new relationship with your body. It may not happen immediately, but with time you can begin honoring and thanking your new body.
Reaching Milestones Amid a Cancer Journey
For cancer patients and their families, reaching life's milestones is a major accomplishment worth commemorating. For Keith, that means accepting an award two years after being diagnosed with cancer.
Milestones don't have to be a major award, it can be the birth of a child or grandchild, getting married, traveling on a dream vacation, reaching another birthday, or something else that means a lot to you. Most importantly, these milestones during or after a cancer battle tend to have a greater meaning because often cancer patients gain a greater sense of gratitude towards their life.
Learn more about SurvivorNet's rigorous medical review process.
---