Learning to Live and Thrive With a Rare Disorder
Basia Zamorska, a 64-year-old stylist, has opened up about being diagnosed with Stiff-person syndrome (SPS), a rare and incurable neurological condition which Céline Dion is also coping with.
Zamorska shared that even with a famous face like Céline Dion talking publicly about the disease, a PSA about how it affects people is still crucial.
Stiff-person syndrome (SPS) is a rare neurological disorder with features of an autoimmune disease. It can lead to fluctuating muscle rigidity and a heightened sensitivity to things like noise, touch, emotional distress, and more.
Handling a rare disease can be very overwhelming, but SurvivorNet's experts have guidance on how to seek out specialized treatment providers.
Basia Zamorska, a 64-year-old England-born stylist living in New York, has opened up about being diagnosed with stiff-person syndrome (SPS), a rare and incurable neurological condition which
Céline Dion is also coping with.
Despite the disorder's "ridiculous-sounding name," Zamorska is sharing her story to reveal that SPS is actually "incredibly serious" and how it has impacted her life. She aspires to help spread awareness and raise money for continued research into the disease.
Read More
"A #psa for #stiffpersonsyndrome #sps is still so very needed despite @celinedion coming out. I've had it for 7 yrs and hid it for several due to fear of losing work," Zamorska, known on Instagram as
@basiazamorska,
captioned a post about her recent interview with Kate Graham, a freelance writer for UK magazines and newspapers.
Zamorska opened up about living with the rare disease,
in an article published by The Sun, and revealed how she first dismissed her symptoms as stress.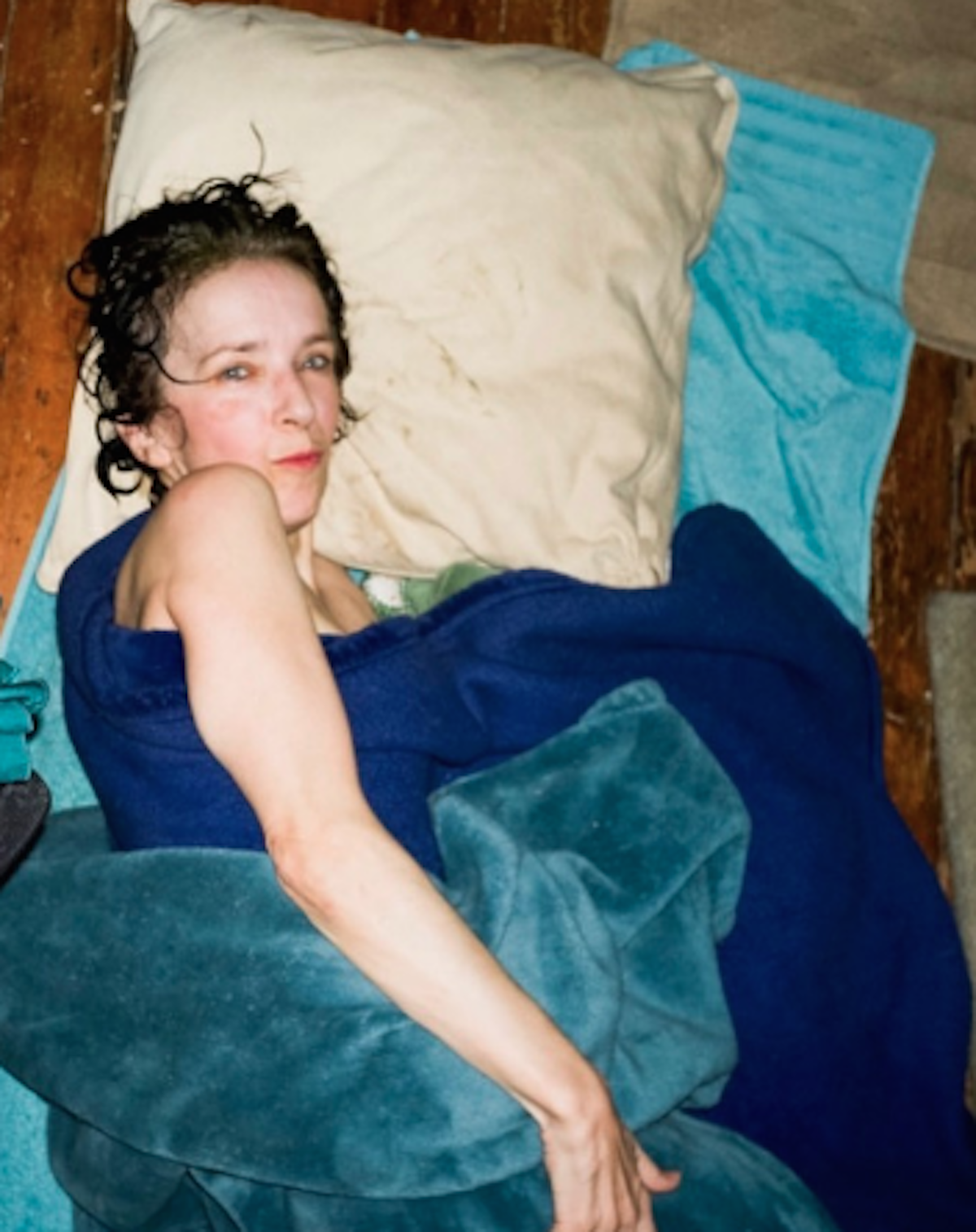 "Standing in the shower, my legs began to shake. I put it down to the stress of my hectic lifestyle and got ready to catch a taxi for a dress-fitting appointment," she explained. "But every bump in the road caused my whole body to spasm and I had to hold on tight to the seat to try to stop it. Then I was overcome with nausea and vomited.
"It was May 2015, and my life as a stylist in New York, having moved from my home of Nottingham in the UK, was a whirlwind of celebrity clients, fashion shoots and partying," she continued. "I loved every second, styling actresses and supermodels, including Penélope Cruz and Christie Brinkley, and working with icons such as Susan Sarandon and Meryl Streep, though my years spent styling Mariah Carey were the craziest. "
Zamorksa, who had been in remission for leukemia since 2011 had been "stong and healthy" up until the "shower incident," which was just the start of her noticing her unusual body changes at age 56. As it became more difficult for her to walk and balance, she noticed one of her legs starting to curve in, her toes and feet felt stiff, she was leaning forward more, and needed to hold onto her surroundings to get around.
The first doctor she spoke with dismissed her symptoms as anxiety, but Zamorska decided to get a second opinion and see a neurologist in March 2016.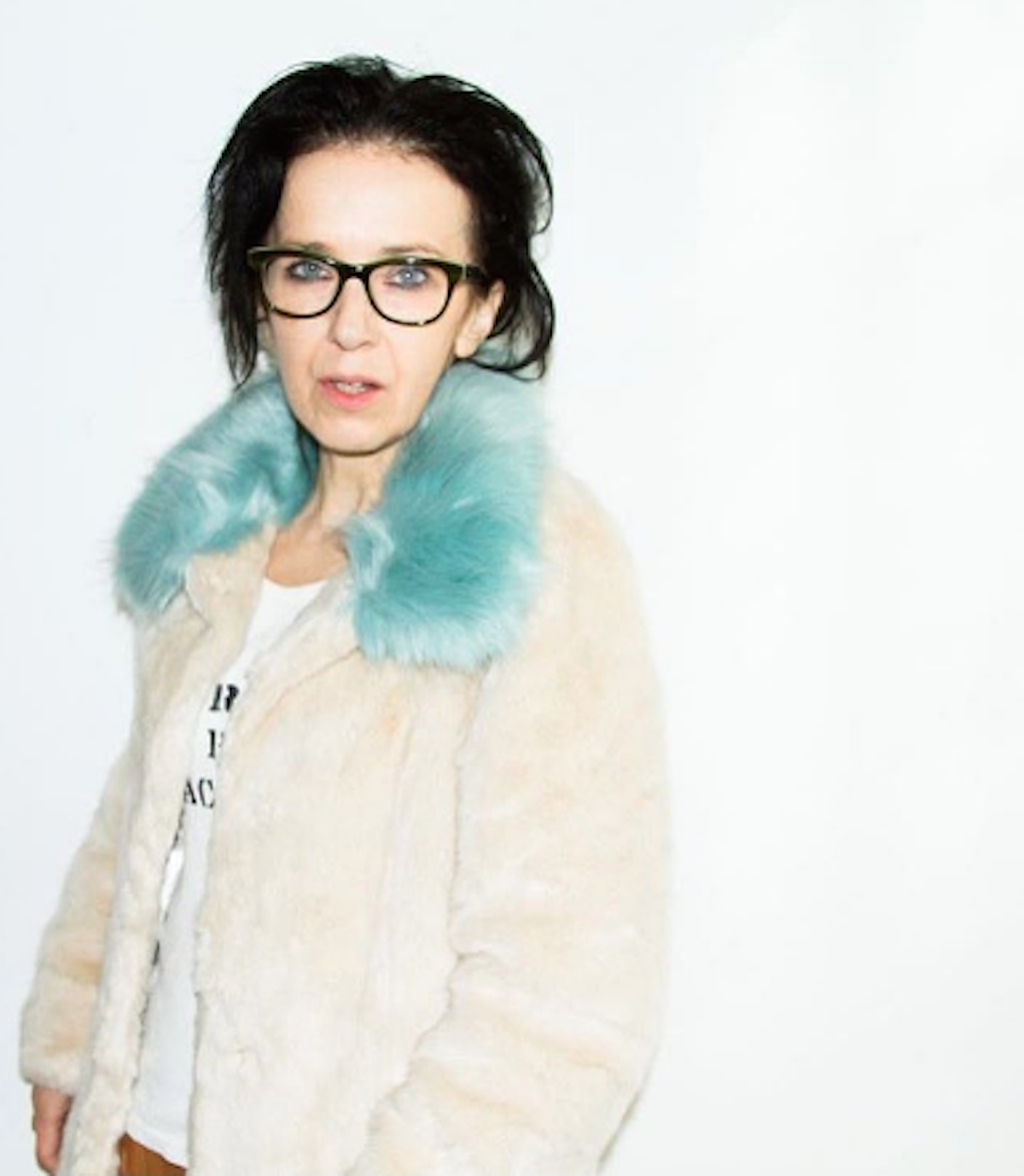 "They did a blood test and, 30 minutes later, diagnosed me with stiff person syndrome (SPS), a condition that singer Céline Dion recently revealed she has," she said. "Although I was scared and in pain, I laughed – I couldn't believe my condition had such a ridiculous-sounding name. But it's incredibly serious."
Despite first struggling with knowing there was no cure for the disease, Zamorska remained positive.
"I began intravenous immunoglobulin (IVIG) infusions, where beneficial antibodies are delivered through a vein, every fortnight," Zamoska said. "They helped relieve some, but not all, of my symptoms. I was able to walk, but only with the aid of a cane, because I was often in pain and suffering spasms.
"Through trial and error, I've found the right balance of treatments. I take daily medication and have IVIG infusions every fortnight," she explained. "I also have Botox injections in my shins every three months to help the nerves in my legs and feet."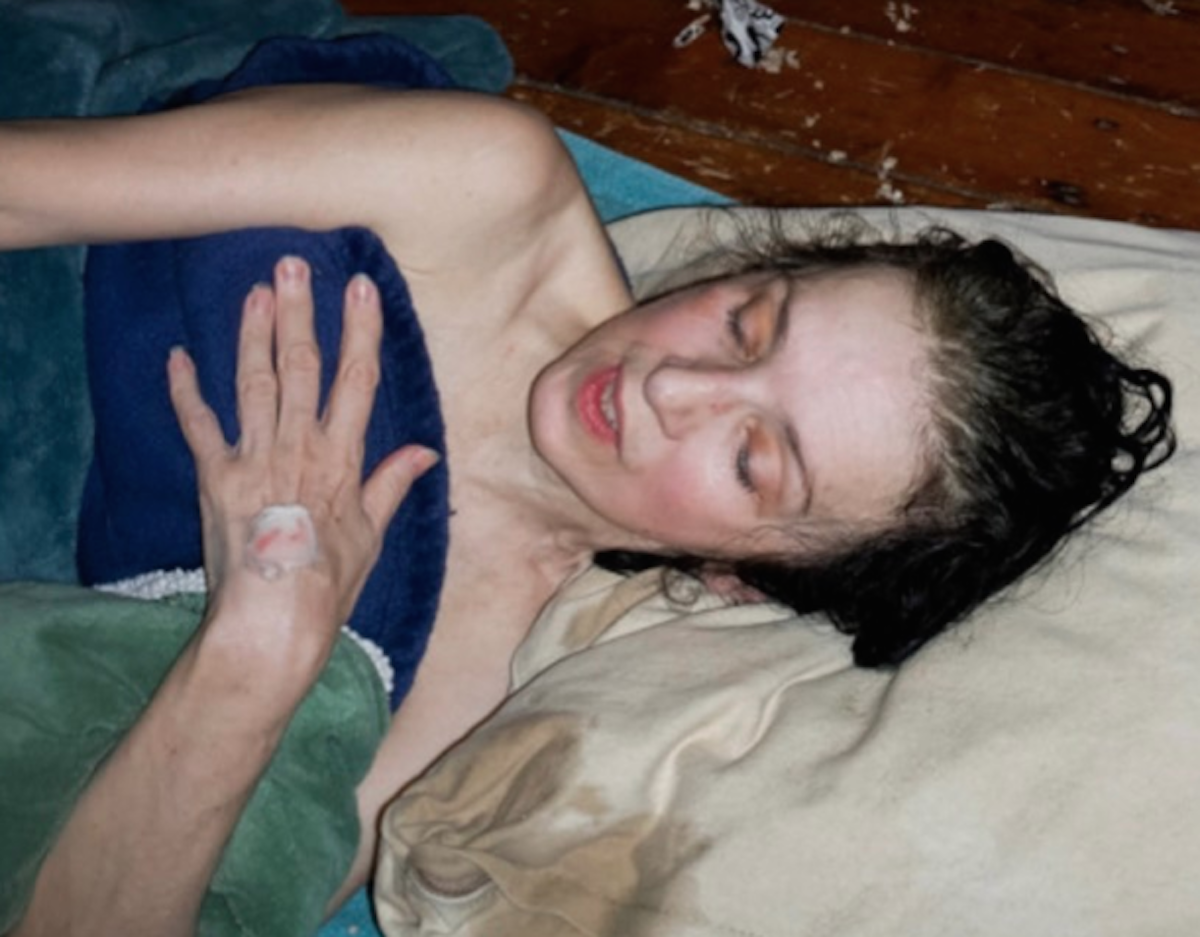 Zamorska, who had to quit her job as a stylist and now volunteers at an animal hospital to help her cope, recently shared photos of her recovering on the floor after experiencing a "violent spasm" while taking a bath in her home.
Although she has an aide who comes twice a week, she was alone at the time and unable to reach her phone. Her neighbor ended up coming with a friend to help her out of the bath after hearing her cries for help.
"After that, I decided to be more open, so I posted pictures my friend took, of me stuck in the bath and later recovering on the floor, on Instagram to show the reality of living with SPS." said explained.
"Though I'm devastated for Céline Dion, I hope that by helping raise the disease's profile, it may get proper research," Zamorska added. "I'll keep facing this vile condition with an unwavering sense of humor and a refusal to let my outfit standards slip. I was a stylist for 30 years after all. Sequins make everything better!"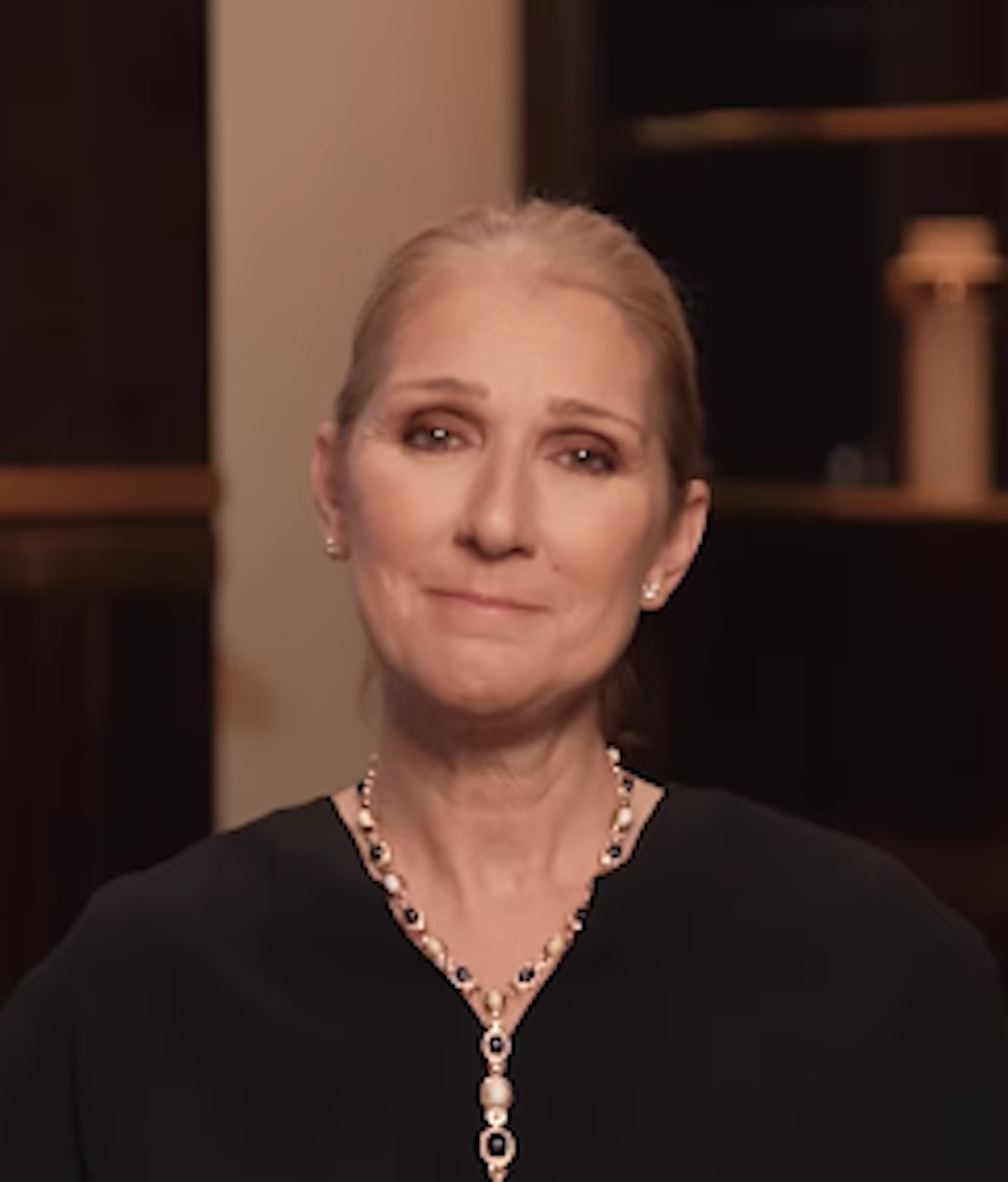 What is Stiff-Person Syndrome (SPS)?
Stiff-person syndrome (SPS) is described as a rare neurological disorder with features of an autoimmune disease, that is "characterized by fluctuating muscle rigidity in the trunk and limbs and a heightened sensitivity to stimuli such as noise, touch, and emotional distress, which can set off muscle spasms," according to the National Institutes of Health.
The NIH notes that people with this disease—which has been found to affect twice as many women as men—are often seen with unusual postures, with their backs hunched over and stiffened.
"It is frequently associated with other autoimmune diseases such as diabetes, thyroiditis, vitiligo, and pernicious anemia.  Scientists don't yet understand what causes SPS, but research indicates that it is the result of an autoimmune response gone awry in the brain and spinal cord," the NIH explains. "The disorder is often misdiagnosed as Parkinson's disease, multiple sclerosis, fibromyalgia, psychosomatic illness, or anxiety and phobia."
"A definitive diagnosis can be made with a blood test that measures the level of glutamic acid decarboxylase (GAD) antibodies in the blood.  People with SPS have elevated levels of GAD, an antibody that works against an enzyme involved in the synthesis of an important neurotransmitter in the brain," the medical research agency adds.
Although the disorder isn't curable, people with this disease can be treated with certain medications to help control symptoms, including:
IVIG
Anti-anxiety drugs
Muscle relaxants
Anti-convulsants
Pain relievers
"People with SPS respond to high doses of diazepam and several anti-convulsants, gabapentin and tiagabine.  A recent study funded by the NINDS demonstrated the effectiveness of intravenous immunoglobulin (IVIg) treatment in reducing stiffness and lowering sensitivity to noise, touch, and stress in people with SPS," the NIH explains.
Mental Health & Coping With a Rare Disease
Learning you have a rare and serious disease such as SPS can create many different issues when it comes to mental health. The term mental health refers to both our emotional and psychological well-being. Our mental health can affect how we think, feel, and behave.
Maintaining a Positive Headspace
Certain triggers like stress, traumatic events, or change in your physical health can affect mental health. It's really important to keep tabs on your mental health and, if necessary, seek treatment. This doesn't necessarily mean traditional therapy because while it may be really helpful (even life-changing) for some, that doesn't mean it's for everyone.
Dr. Samantha Boardman, a New York-based psychologist, gave us some tips for how to be "realistically optimistic" when learning to cope with mental health struggles (like those associated with a serious diagnosis).
In order to keep your mental health in check, it's important to be aware of signs — which can be subtle — that there is something affecting your mind. These signs include:
A change in eating or sleeping habits
Losing interest in people or usual activities
Experiencing little or no energy
Numb and/or hopeless feelings
Turning to drinking or drugs more than usual
Non-typical angry, upset, or on-edge feelings
Yelling/fighting with loved ones
Experiencing mood swings
Intrusive thoughts
Trouble getting through daily tasks
These symptoms can be wide-ranging and vary a great deal from person to person. Everyone experiences grief differently, for example. However, if you are feeling unusually sad, on-edge, or like you're no longer interested in activities you used to love, know that there are many treatment options available and many different healthy ways to help you cope.
How to Be Realistically Optimistic: Coping With Mental Health Long-Term
Coping With Emotions
A diagnosis of cancer or any rare disorder, like the one Basia Zamorska and Céline Dion have opened up about, can be derailing and send you into a downward spiral of emotions. An important way to pick yourself back up is to feel those emotions and let them out. In the below episode of SurvivorNetTV's series, "SN & You," survivors share how they handle their mental health and cope with their emotions after undergoing cancer treatment.
Getting a handle on your mental health is important and processing your emotions is one of the first steps.
SN & You Presents Mental Health: Coping With Emotions
"People that are strong cry, it's the weak ones who try to hold it in," Evelyn Reyes-Beato, a colon cancer survivor, says in the episode.
You'll also hear several women, all of whom are cancer survivors, talk about their experiences dealing with the disease and navigating life after a diagnosis in the episode. Many of these women get very emotional about what they have gone through. It just goes to show that crying and being open with your emotions are part of the healing process.
SurvivorNet has other great mental health resources, including more films that can hopefully serve as an inspiration.
One Young Woman's Inspiring Battle With Von Hippel-Lindau Disease, A Rare And Mysterious Condition
Have a Rare Disease? Here are Some Resources
With a rare diagnosis can come all sorts of feelings of anxiety, fear, and loneliness. But it's important to know you're not alone. Below are some helpful resources for the many people affected by lesser-known or less-researched diseases.
Academic Centers and Comprehensive Care Centers
For some rare disease warriors, community centers provide great treatment options. But for people with rare conditions — cancer or otherwise — more specialized care may be required. In that case, the most effective place to find a specialist is often at academic centers and comprehensive care centers.
In a previous conversation with SurvivorNet, Dr. Kenneth Miller, director of outpatient oncology at the University of Maryland's comprehensive cancer center, explained what differentiates a "comprehensive cancer center" from other treatment providers.
Seeking Care at a Comprehensive Cancer Center
"Pretty much automatically, there's going to be a team approach [to your care]," Dr. Miller said. "Surgical oncology, medical oncology, radiation oncology, and all the support services — and also wonderful pathology and radiology."
Dr. Miller added that at a comprehensive cancer center, all of these different specialists work together as a team to help you find the best course of treatment for your specific kind of cancer.
RELATED: If You're Diagnosed with a Rare Cancer like Louis Vuitton Designer Virgil Abloh, How Do You Find Help?
"We call it a tumor board — a group to go through all the details of your case… so you get a group of very smart people coming up with a plan together that is hopefully optimal and gives you the best chance of doing well."
Clinicaltrials.gov and the SurvivorNet Clinical Trial Finder
Another place to turn to when you've been diagnosed with a rare disease and you're considering experimental treatment is clinicaltrials.gov — a database maintained by the U.S. government that compiles privately and publicly funded clinical trials conducted around the world. Clinical trials themselves are research studies that compare the most effective known treatment for a specific type or stage of a disease with a new approach.
Clinical Trials Can be Life-Saving for Some
Clinicaltrials.gov can help you explore possible treatment options by looking at trials that are actively recruiting. The site also provides the information of some of the most specialized doctors in a specific field since they often end up leading clinical trials that advance our understanding of diseases.
By searching your disease on Clinicaltrials.gov, you will usually come across a list of many studies. The lead researcher will be listed under the heading, "Investigators." Lead researchers in studies on rare diseases are typically doctors who have specialized in the study of that condition.
And if you'd prefer to search for clinical trials on a more user-friendly site, try SurvivorNet's new A.I. driven tool built on top of clinicaltrials.gov: the SurvivorNet Clinical Trial Finder. This tool is updated daily and gives users access to more than 100,000+ individual clinical trials to help them find treatment options.
To use the SurvivorNet Clinical Trial Finder, simply answer some basic questions using our custom-designed chat feature and we'll send customized clinical trial options within your region right to your email. In simplifying the search, we hope to offer multiple opportunities for clinical trial sponsors and clinical research organizations to engage with patients.
"Clinical trials are critical to the development of new therapies, and as we live through this extraordinary revolution in genomics, immunotherapy and targeted therapy, it's clear that one of the most pressing needs for patients, clinical trials sponsors, and researchers is simply a better way to find patients," SurvivorNet CEO Steve Alperin said. "Even one percent more people successfully enrolled in clinical trials can change the world."
PubMed
Similar to clinicaltrials.gov, PubMed is another place to turn if you're looking to research your rare disease. This website includes more than 33 million citations for biomedical literature from MEDLINE, life science journals, and online books.
If you type in your disease, you'll see a list of studies and articles about the condition. You can even add a filter to only look at clinical trial information. By looking at the doctors associated with the published clinical trial results and other articles, you may be able to find doctors that specialize in research for your disease.
Newly-Developed Drugs
For those who've been recently diagnosed with a rare disease, we also want to highlight reasons for hope since there is something of a revolution going on in the development of drugs for rare diseases. The sequencing of the human genome has enabled doctors to take new approaches to treating some of these uncommon conditions. One step you may take after being diagnosed with a rare disease is looking into the drug companies developing drugs to treat your condition.
Compassionate Use and Off-Label Use
Drug companies may be able to help patients enroll in clinical trials, and in some rare cases, they may even be able to offer "compassionate use." Compassionate drug use makes a new drug that has not been fully approved available to a patient facing a serious illness. This only typically happens when a patient has exhausted all other treatment options, but it is an important option to understand.
Similarly, researching drug companies may be a path to "off-label" drug use. Off-label drug use involves taking a drug that has been approved for treating one condition in the hopes that it may treat another condition that it has not yet been approved for.
Contributing: SurvivorNet Staff
Learn more about SurvivorNet's rigorous medical review process.
---