At a time when cancer screenings are at an all-time low due to coronavirus concerns, Darienne Lake, 48, made the life-saving decision to have a suspicious mole on her leg checked by a doctor. And, based on her photos (below), it was a great call!
Lake, who made a splash on season 6 of Ru Paul's Drag Race, took to Instagram to share news of her recent surgery for melanoma, the deadliest form of skin cancer.
Read More
RELATED: The Biopsy Helps Identify Staging and Treatment for Melanoma
"Over the last few months, I've noticed a mole on my leg. I had a biopsy done and it's positive for melanoma (cancer)," she told fans. "I had surgery 2 weeks ago to take out more tissue, and lymph nodes to make sure it didn't spread."
Fortunately, Lake's doctor was able to remove it with surgery. "I have a couple of gnarly scars," she added. (To see the photos, scroll through the post, above — but be warned.) "I didn't want to say anything to anyone until I heard the diagnosis."
RELATED: Smart Tips For Getting Cancer Screenings Now From The Chief Medical Officer of the American Cancer Society
Lake's story is an important reminder to get suspicious moles checked by a doctor — especially now, when many people are hesitant about venturing out for medical appointments and too many cancers are going undetected. 
"It's a common misconception that people think they only have to protect their skin when they're in the bright, warm sunshine," said Dr. Dendy Engelman, a New York dermatologist and Mohs surgeon.  
"Just my luck to live somewhere where the sun shines 12 days a year and I get skin cancer," Lake quipped. "But, things look good and if I smell like sunscreen from now on, you'll know why." Defiant, she ended with: "Not today, cancer. Not today. xoxo"
RELATED: Dramatic Improvement in Melanoma Survival Rates– The Treatment Revolution is Working
Although most of us think of sunscreen for summer sun protection, "the reality is, we can get sun damage at any time throughout the year, even in the cold wintry months," said Dr. Dendy Engelman, a New York dermatologist and Mohs surgeon.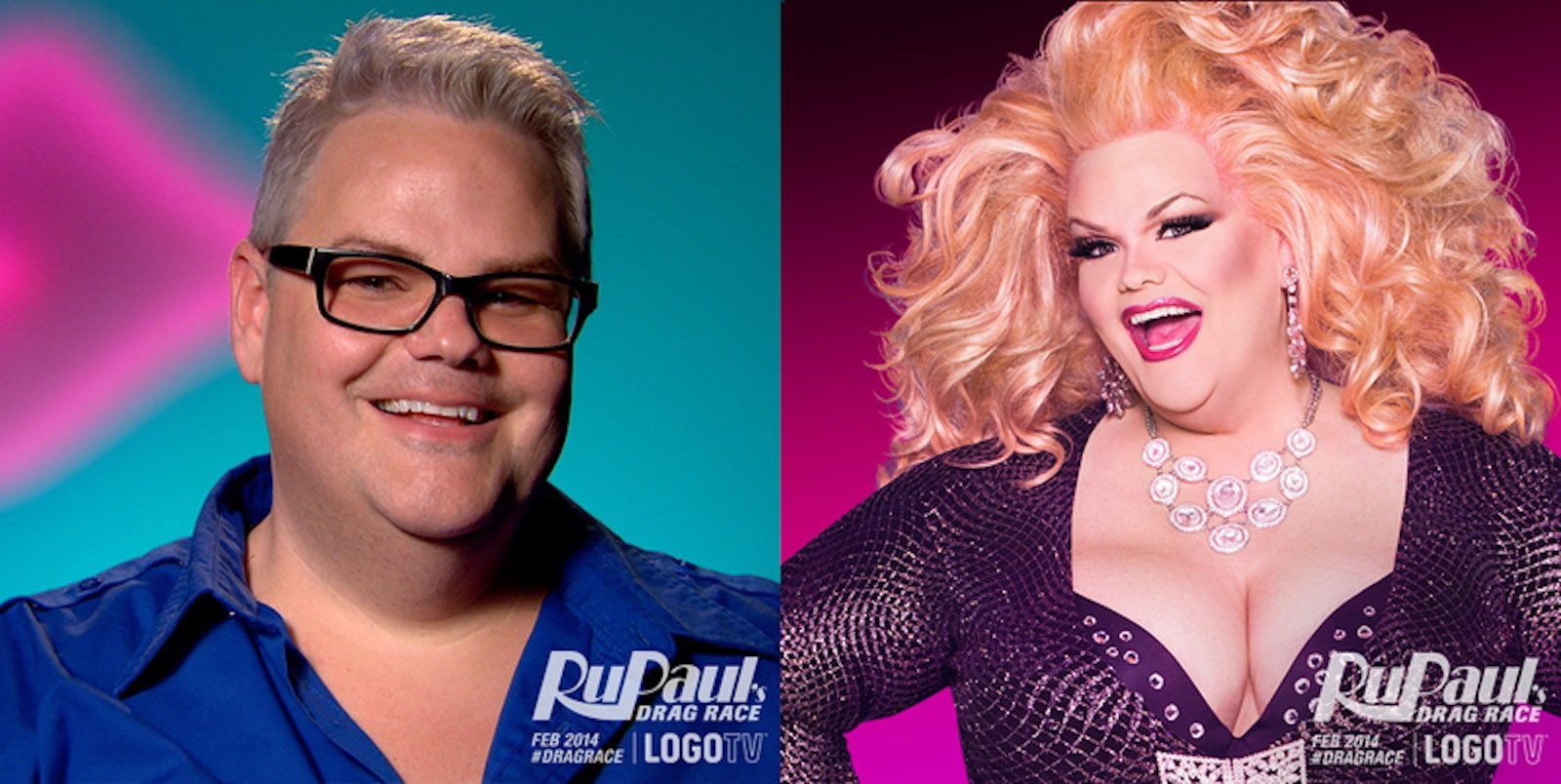 Actor Greg Meyer found stardom as drag queen, Darienne Lake, on season 6 of the reality-tv show, Ru Paul's Drag Race.
"If we're unprotected for even fifteen minutes a day. If we think about the cumulative effects that has on our skin over a lifetime, it's very real," Dr. Engelman noted.
Dr. Cecilia Larocca, a dermatologist at Dana-Farber Cancer Institute says sunscreen use can decrease the risk of melanoma.
Applying sunscreen should be part of our daily routine, like brushing our teeth, Dr. Engelman said: "That's the same concept as sunscreen. The more we do it, the more we're protected, the more our risk is limited."
View this post on Instagram
Types Of Melanoma Surgery
For early-stage melanoma, like Lake's, surgery is the main treatment option, according to the American Cancer Society.
Wide Excision
When melanoma is diagnosed by skin biopsy, more surgery is often needed to make sure the cancer has been removed (excised) completely. This fairly minor operation will cure most thin melanomas.
RELATED: That 'Mole That Looked Kinda Weird?' It's Melanoma — Braunwyn Windham-Burke of 'RHOC' Urges Others to Get Checked"
Under local anesthesia, the site of the tumor is cut out, along with a small amount of normal skin around the edges (called the margin). The wound is usually closed with stitches and, in most cases, will leave a scar.
"The gold standard for treatment of melanoma is surgical treatment with wide margins," says Dr. Nima Gharavi, Director of Dermatologic Surgery at Cedars-Sinai.
The removed sample is then viewed with a microscope to make sure that no cancer cells were left behind at the edges of the skin that was removed. Margins will vary, with thicker tumors requiring larger margins, both at the edges and in the depth of the excision.
RELATED: Bravo's Andy Cohen, Melanoma Survivor, Cheers Nurses as The 'Real Housewives' of New York Hospital
If the melanoma is on the face, the margins may be smaller to minimize scarring, although smaller margins may increase the risk of the cancer recurring.
Mohs Surgery
In some situations, Mohs surgery (also known as Mohs micrographic surgery, or MMS) might be an option. Used more often for other types of skin cancer, not all doctors agree on using Mohs surgery for melanoma.
RELATED: Gay Men Get More Skin Cancer– The Perils of Tanning Bed Culture
In this procedure, the skin (including the melanoma) is removed in very thin layers. Each layer is then looked at with a microscope. If cancer cells are seen, another layer is removed and examined.
This is repeated until the skin samples are free of cancer cells. This is a slow process, but it means that more normal skin near the tumor can be saved and is sometimes used in skin cancer with a high risk of returning after treatment.
Learn more about SurvivorNet's rigorous medical review process.
---