A Sequin & Satin Tribute
Cecily Chapman plans to wear her late mom Beth's 2006 wedding dress on her own wedding day next year.
Beth passed away from stage 4 lung cancer in 2019, which is an advanced form of the disease where the cancer has spread to other parts of the body.
After losing a parent, there are ways to cope by honoring their memory in special ways.
As Cecily Chapman, 27, prepares to walk down the aisle, she's determined that her mom
Beth
is able to be with her in some way on this special day. It's been over a year since Beth passed away from stage 4
lung cancer
, but her memory with live on in a very special wedding dress and Duane "Dog" Chapman walking her down the aisle.
Cecily still has to make a date for her upcoming wedding day, but she already has one important piece figured out — the dress. According to Cecily, she plans to wear the wedding dress Beth wore when she married Duane "Dog" Chapman in 2006 in order to have a piece of her there on this very special day.
Read More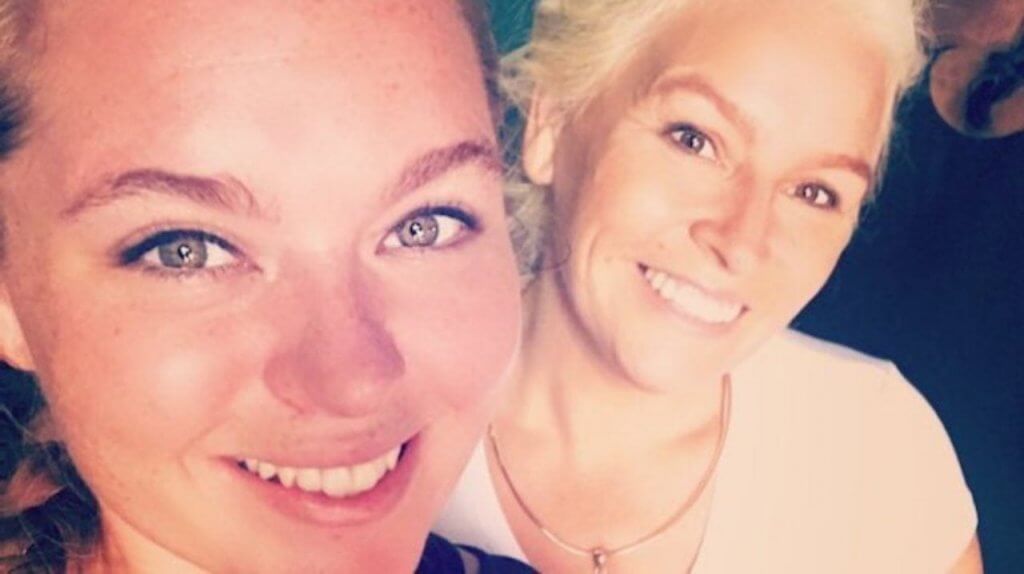 "I always wanted to wear my mom's dress for my wedding," Cecily told The Sun. "The day she got married to my dad I thought she looked so beautiful – it was the most beautiful dress I could ever imagine. It's very traditional to wear your mother's dress, but most of all it's a way for me to feel like she is with me the whole time and be a part of the wedding."
Related: Duane 'Dog' Chapman Mourns Beth Chapman On The First Mother's Day Since Her Cancer Death
Beth was diagnosed with lung cancer in 2017, and went through chemo for treatment. However, when her prognosis wasn't improving, and she was experiencing a severe amount of pain at the end of her battle, doctors put her in a medically-induced coma to administer treatment. She eventually passed away in June 2019, and since her family have honored her memory through a special memorial and touching tributes on special occasions.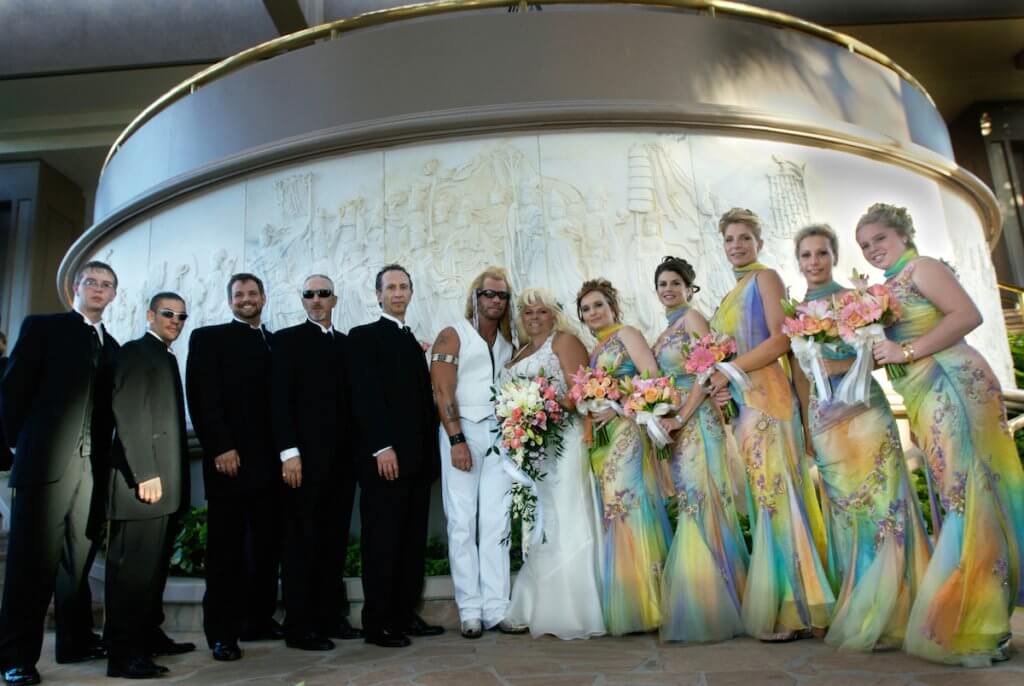 Cecily says she actually already discussed this "something borrowed" aspect of her wedding day with Beth before her passing. She acknowledges that it will be a very emotional moment for her Chapman, who adopted Cecily, especially since he'll be the one walking her down the aisle.
"I'm sure it will be super emotional for him seeing me wear the dress but he understands what it means to me," Cecily says. "He's been very supportive of us girls having our mother's things or choosing what to do with them. It will definitely be a special and an emotional day for him but it's very important to me that he walks me down the aisle."
Overview of Stage 4 Lung Cancer
Stage 4 lung cancer is also referred to as advanced lung cancer. This means the disease has spread throughout the body and is no longer confined to the lungs. When it comes to treatment, the goal is to treat the entire body in order to destroy every last remnant of the cancer, and experts emphasize that an advanced cancer diagnosis does not always mean a death sentence.
Related: Radiation May Help In Certain Cases of Stage Four Lung Cancer
"Stage 4 is a difficult diagnosis for people to get," Dr. Raja Flores, Chairman of the Department of Thoracic Surgery for the Mount Sinai Health System, tells SurvivorNet. "Now, you have to realize stage 4, again, does not mean death. You can have stage 4s who are alive 8, 9, 10 years later. There are people out there who are walking around who have had brain metastases, but it's kept quiet. So first and foremost, you have to make sure that they understand it's not a death sentence. It's very important to take things step by step."
Dr. Raja Flores breaks down treatment options for stage 4 lung cancer
Losing a Parent After Cancer
The Chapman family is a perfect example that it's not always necessarily to "move on," after losing a loved one to cancer. There are still ways to feel like your parent is with you even though they're not here physically. This was the case for Camila Legaspi, who lost her mother to cancer when she was just in high-school.
Camila says her mother has always been a creative person, and decided to channel her own creative spirit by taking on an activity that her mom loved to do — writing. This outlet not only let Camila express all the emotions she felt while coping with loss, but it also allowed her to turn a devastating experience into something happy and beautiful.
Related: 'Dancing With The Stars' Chrishell Stause Dedicates Next Dance to Parents, Who Lost Fights With Lung Cancer: Using It to Help 'Process' Loss
"I actually took this sadness and let it motivate me," Camila tells SurvivorNet. "I learned that it's OK to be sad sometimes. It's OK to carry sadness with you … it's not always a bad thing. It makes you who you are and it gives you a story to tell and it helps you teach other people to cope with their sadness…[but] I've learned to have it impact me in a positive way, and have it not just be a sad story … instead, I'm using it for a better purpose."
Camila Legaspi, who lost her mother to breast cancer, honors her memory through creative outlets
Learn more about SurvivorNet's rigorous medical review process.