It's difficult to imagine the award-winning actor Edie Falco, known for portraying strong women — think the feisty mob-wife Carmela in "The Sopranos" and the lovably rude titular character in "Nurse Jackie" — ever struggle through a taping. But Falco, who has a new show coming out, CBS series "Tommy," on Feb. 6, shares she did just that after receiving a breast cancer diagnosis in 2003 — right in the middle of her seven-season run with "The Sopranos."
RELATED: Actor Kathy Bates Tells SurvivorNet It's Hard to Even Hold Up a Book after Cancer Surgery
Read More
"I had the biopsy that morning and was told that they found cancer. Meanwhile, I had to be at work [on 'The Sopranos' set] at one," Falco told the 
Las Vegas Review Journal
, ahead of the release of "Tommy."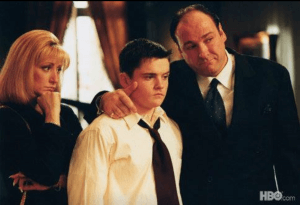 "It's a bit surreal how I remember that day. I remember that I couldn't walk," she continued. "I couldn't breathe. But then I thought: I am a strong woman. I have resources to get good treatment. I can handle this. So I went back to work, which was the first step for me."
RELATED: Cancer Survivor/Second-Grade Teacher on Why She Worked Through Treatment
Falco has opened up about her experience with cancer before, disclosing in a 2016 interview with the Television Academy Foundation that she kept her diagnosis a secret from most of the cast and crew of "The Sopranos" — with the exception of the show's producer, her TV husband (the late James Gandolfini) and some of the people involved in hair and makeup.
"They always used my real hair in the show, and then I had to talk to them about making wigs," Falco told the academy. "So the hairdresser knew about it too. They started getting me ready in my own little section of the trailer so I could be private. Other than that, things just sort of chugged along. I dealt with this on my own with my friends and my family — which is what worked for me."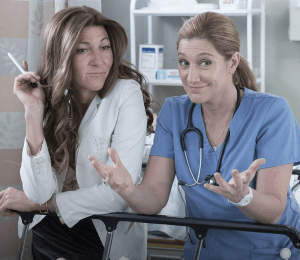 In the Review Journal article, Falco also revealed that having cancer changed her perspective on having children — and made her realize she wanted to be a mother.
"I never really thought I'd have kids," Falco said. "Then the cancer thing kicked in. Once I realized I wasn't going to die, it was like a light going on. I knew I wanted to be a mother. They're amazing children and we bring out the best in each other, which is what family should do for each other."
RELATED: Ask Any Question That's on Your Mind': Giuliana Rancic Talks Advocating for Yourself and Having Kids After Cancer
Falco's two children, Macy and Anderson, are adopted. Fertility and the ability to start a family are common concerns among young women who are diagnosed with cancer like the actress.
Even women who are diagnosed in their 20s or 30s and are not sure they want to have children should consider having the family planning conversation with their doctor. It's also important that the conversation happens before treatment begins, because with diseases like breast cancer, the time to act on fertility preservation is often shortly after the diagnosis.
Cancer and Fertility Preservation
In a previous conversation with SurvivorNet, Dr. Jaime Knopman, a reproductive endocrinologist at CCRM NY, said that it's important to advocate for yourself if you are concerned about fertility preservation. Ask the questions and make sure you are referred to a specialist quickly.
Dr. Jaime Knopman 
"For fertility preservation, most of the time I see women right at the time of their diagnosis. Usually, they see an oncologist, they're told they have cancer and within a couple of days, they're sitting in our office to talk about what options are available to them to preserve their fertility," Dr. Knopman said.
RELATED VIDEO: Freezing Eggs Or Embryos: What Should I Do?
"Most of the time, women that are diagnosed at an early stage have a long life ahead of them," she continued. "And yeah, the next couple of years may be sort of miserable, but after that, they will have the opportunity to live a life that they always thought they wanted to live or hoped to live."
Learn more about SurvivorNet's rigorous medical review process.