How to Navigate Expensive Cancer Treatments
TV presenter Jonnie Irwin, 49, said he felt the need to keep working after his diagnosis to pay the bills.
His story and his concerns about paying for treatment highlight the fact that the cost of medical care can have a significant impact on patients and their loved ones.
According to research published in the journal Cancer Epidemiology, Biomarkers, and Prevention, the costs of treatment are expected to increase over 30% in this decade, with national costs of cancer care expected to hit $246 billion by 2030.
For help navigating treatment costs, patients can consider speaking with a financial counselor at the hospital or seeking treatment through clinical trials.
Cancer patients choosing to work during treatment have worker's rights thanks to the Rehabilitation Act and the Americans with Disabilities Act. Employers can make accommodations to help you fulfill your job duties even if you're undergoing cancer treatment.
TV personality Jonnie Irwin, 49, who has been bravely battling stage 4 cancer in the public eye, revealed that when he was first diagnosed, he felt compelled to keep working – so he could pay for the bills that were sure to mount.
"Without work, I've got no means of paying the bills," Irwin told the AIG Life's The OneChat podcast, created by insurance company AIG Life Limited.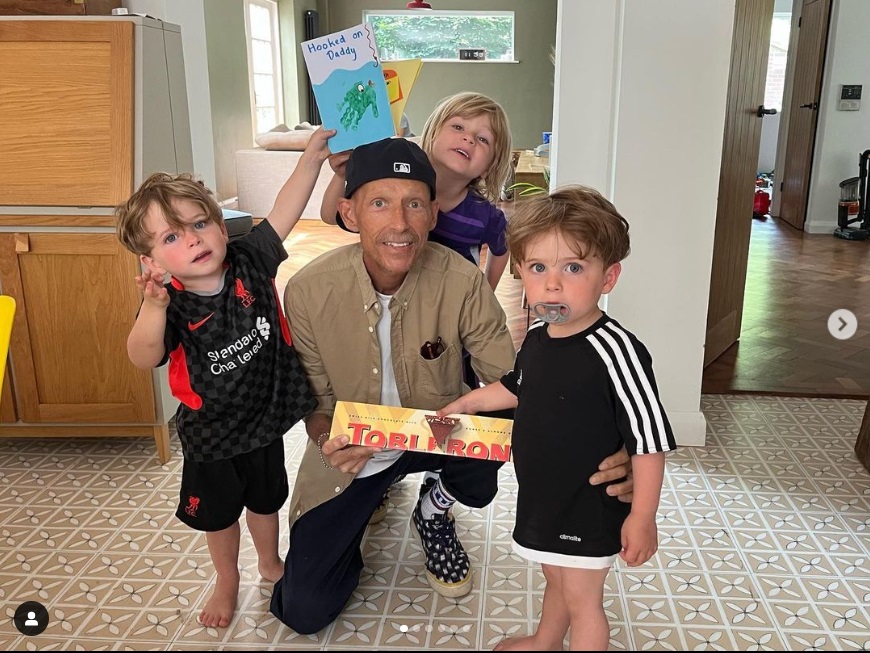 Read More
Irwin is a well-known TV presenter across British television. He's appeared on a variety of programs including "A Place in the Sun Home or Away," "What's Cooking from the Sainsbury's Kitchen," and most recently "Escape to the Country." The show is about urban dwellers who purchase homes on rural properties. During the conversation, Irwin lamented he did not put money aside, in the form of extra insurance, for example, to help cover the unforeseen medical expenses associated with his cancer care. When he decided he needed to keep working to keep money coming in, he kept his cancer to himself, fearing it would affect his job. This secrecy took a toll on him, and he said he wishes his circumstances had been different.
"I could've had two years of living a more open lifestyle," he said on the podcast.
Irwin was diagnosed with lung cancer in August 2020, and he said in November that it had metastasized (or spread) to his brain.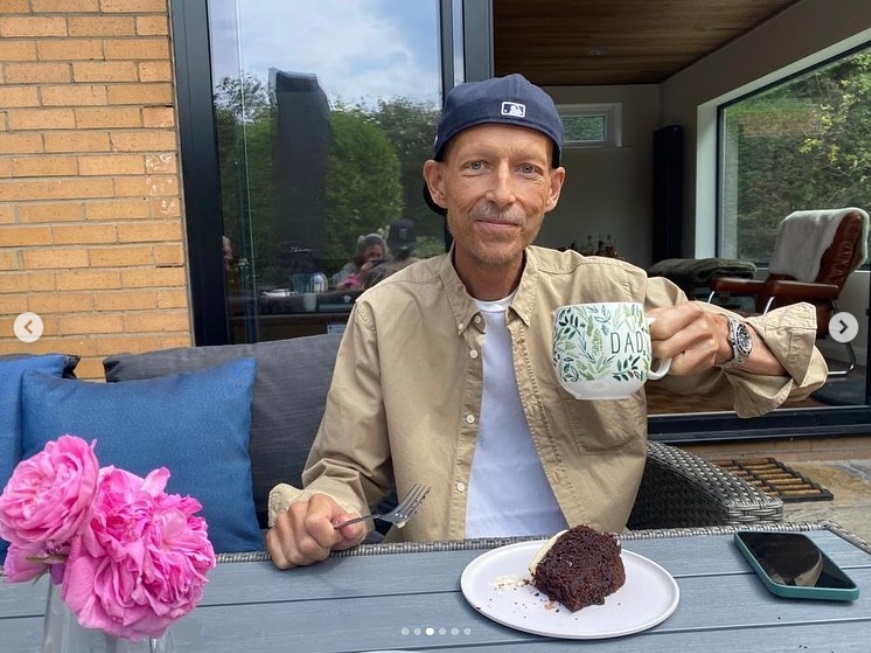 Irwin's story and his concerns about paying for treatment highlight that the cost of medical care can have a significant impact on patients and their loved ones.
According to research published in the journal Cancer Epidemiology, Biomarkers, and Prevention, the costs of treatment are only on the rise, expected to increase over 30% in this decade.
The national costs of cancer care is expected to hit $246 billion by 2030.
According to the data, the average medical costs in the first year after a diagnosis are $42,000.
Where to Find Help With Cancer Costs
When you or someone you love is diagnosed with cancer, one of the most stressful parts of the journey is paying for the treatment.
"Cancer treatment is incredibly expensive," Laurie Ostacher, a Behavioral Health Clinician at Stanford Health Care, previously told SurvivorNet.
"How much coverage you have depends on the insurance plan that you purchased. Sometimes when folks are younger, they might purchase a plan with a high deductible assuming they won't get ill. So really, it's helping them think about and kind of try and plan for the expenses that will be coming up. Oftentimes your cancer center will have a financial counselor who will help you with that, who can kind of sit down and go through the costs."
Financial toxicity is a term that has been coined to describe the difficult financial impact cancer treatment brings.
The consequences of cancer costs can extend beyond patients' wallets. Some people feel they have to cut their pills in half, to extend their medications, or not refill their medications for several weeks because they can't afford it. Of course not following the treatment protocol can affect outcomes.
To begin your journey for financial assistance, start by talking to your doctor. Your cancer center can help address any concerns you might have about the cost of your cancer drugs.
Ostacher also recommends exploring disability programs.
"Most people are working when they're diagnosed, and finances are a significant issue for them. So for those who want to take some time off and can take time off, I will talk to them about the disability programs that exist," she said.
WATCH: Seeking help with cancer costs.
"There's the state disability program. Every state has a disability program. They vary from state to state. And then there's also the federal disability program. So I'll really help folks kind of sit down, look at their income, estimate how much money they will get, they will collect from disability, how to go about the application process," Ostacher continued.
Creative options may include taking part in paid clinical trials, said Hematologist at UCSF Medical Center Dr. Nina Shah.
"There are also parts of clinical trials, which may pay, for example, travel or a hotel night so you can stay close to the institution. There are also parts of drug companies that will allow you to get certain drugs on a patient assistance program. And we've used those many times. It's important for you to know at each point that you are your own best advocate," Dr. Shah explained.

If You're Still Working While Battling Cancer, You Have Options
Jonnie Irwin decided to keep up his television job even while battling lung cancer. Working during cancer treatment is a personal decision many patients are confronted with.
This decision should be made with your doctor because some cancer treatments have lingering side effects that can hinder you on the job.
Some people can continue to work during cancer treatment, and some may need to take some time away. Ultimately, it depends on the person, their cancer, and the treatment.
Doctors and social workers within the oncology field tell SurvivorNet that they recommend working during cancer treatment if you can. Work creates a sense of normalcy in a person's life.
Not only does it provide a needed source of income, but it also reminds you that you have a life apart from cancer.
A work-life also encourages regular contact with others. Sometimes cancer can make you feel isolated and lonely, and being around people can be a great comfort.
Cancer patients need to remember if they experience job-related problems amid treatment, they have options.
Workers battling cancer are protected by the Rehabilitation Act and the Americans with Disabilities Act. Patients and their families may also benefit from the Family and Medical Leave Act (FMLA), a law that allows many people with serious illnesses to take unpaid leave to get medical care or manage their symptoms. Talk to someone in your human resources department to learn your options if you are battling cancer.
In some situations, employers must accommodate a qualified applicant or employee with a disability unless the employer can show it would be an undue hardship to do so. This could mean making changes to work schedules, equipment, or policies. Find out more about job accommodations and employment of people with limitations from the Job Accommodation Network.
Resources to Help With the Bills
For Help With Treatment Bills
For Help With Transportation and/or Housing
There are several programs that may be able to assist patients if they need to travel by plane to get treatment, including Air Care Alliance, the Corporate Angel Network, and PALS (Patient Airlift Services).
Patients with Medicaid may be entitled to help paying for transportation costs to and from treatment.
The American Cancer Society's Road to Recovery program can hook patients and their families up with volunteer drivers.
Mercy Medical Angels may be able to help patients and their families pay for transportation.
The Healthcare Hospitality Network can assist with housing if a patient must be treated far from home.
The American Cancer Society Hope Lodge Program gives patients and their caregivers a free place to stay during treatment in dozens of cities across the U.S. and Puerto Rico.
For Help With Food
Questions to Ask Your Doctor
If you are worried about the costs of your cancer treatment, here are some questions you can ask your doctor to kickstart your way to solutions.
What will my treatment cost?
Will my treatment be covered by my medical insurance?
How long do you expect my cancer treatment to last?
What options do I have if I can't afford my medication?
Can you recommend a financial counselor or navigator to talk with?
Learn more about SurvivorNet's rigorous medical review process.
---