For a lot of people who have cancer or who have a loved one with cancer, art can provide a way to get in touch with something outside the cancer journey, and an outlet for some of the emotions that come with that journey. Jean Trebek, wife of Jeopardy! host Alex Trebek, who has been open about a lot of the different tools she used to cope with negative emotions during her husband's cancer journey, says that photography can make her feel "immediately transported" and help her remember what's important.
Jean wrote an article on InsideWink.com, a website where she frequently contributes articles and reflections about her life and mental space, about the photographer Michelle Valberg, who does difficult to shoot portraits of animals and wildlife.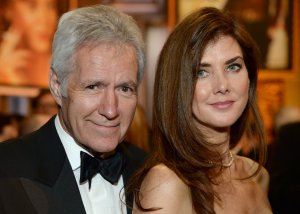 Read More
"When you see Michelle Valberg's photography you are immediately transported," she said, "You are faced with the most intense, beautiful locations and creatures… and you are reminded that you are a part of the beauty that is the 'world'."
RELATED: "Top Gun" Actor Val Kilmer Embraces Artistic Passions During Cancer Recovery — Many Survivors Find Solace In Art
She provided a little background about the artist, "Some interesting facts about Michelle's images: they can be seen on the tail wings of three First Air air crafts, her polar bear photo is on the cover of the Canadian Geographic Atlas of Canada, and a series of Canadian stamps will be made from her photos."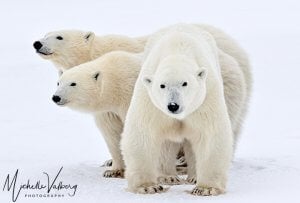 And said that is was on a trip with Alex that she first met Michelle, "I met Michelle on a expedition trip to the Arctic with my husband. Michelle is both inwardly and outwardly beautiful, and has a passion for capturing some of the world's most challenging nature shots."
Like a lot of people dealing with cancer in the family, Jean seems to be trying to reflect on her memories with Alex, and record them in creative ways.
Information about art and cancer
Marianne Cuozzo has a sort of tender resilience about her. She's been through a lot, she can laugh at herself a bit, but holy cow is she strong.
As a three-time cancer survivor, she says it might be accurate to say that cancer has been her whole life. However, as a mother and an artist, she has turned her life into a lot more than her diagnosis. Marianne was first diagnosed with Hodgkin's Lymphoma in 1994 at age 28. In 1997 she had a recurrence, and in 2014 she was diagnosed with breast cancer. She underwent a double mastectomy and immediate reconstruction–but after years of infections, she decided to have the implants removed and "go flat."
"I'm doing the best I can to feel beautiful in this new body, " she says. Cuozzo has always found comfort expressing herself through art. Her work reflects a deeply personal evolution of body image and sexuality.
Val Kilmer and art during cancer
Val Kilmer, the "Top Gun" actor who is currently battling throat cancer, has been really vocal lately about the various art and art appreciation causes he's involved with. Indulging in the healing powers of art, whether you're making it yourself or admiring the work of others, is becoming more and more common with cancer survivors — and for a good reason.
RELATED: Cancer Survivor Val Kilmer Celebrates Life with Art, Music, and Oh Yeh That New Big Budget "Top Gun" Film
Over the past month or so, Kilmer, 59, has been spotted out in public multiple times with a trachea breathing device attached to his throat. Previously, the actor had covered up the device with a scarf — but he seems to be getting more comfortable with the side effects of his cancer treatment. Kilmer disclosed in a 2017 interview that he had throat cancer, and he had underwent surgery on his trachea — but the actor did not disclose whether he had been declared cancer-free, nor what stage his disease was diagnosed at.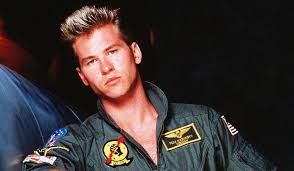 However, despite the cancer battle — Kilmer has been incredibly involved in the artistic causes he is passionate about. The actor will be appearing in "Top Gun: Maverick" — the 2020 sequel to the 80s classic — but he's also been heavily involved with other artistic projects.
RELATED: "Iceman" Val Kilmer—The Heartbreaking New Photos Wearing a Breathing Aid From Cancer Treatment Ahead of "Top Gun" Sequel
On Instagram this week, Kilmer announced that a gallery he is working with is in its final stages and will open to the public soon. "It's all seemed to happen in a sudden, brilliant, flash. We're in the final stages of completing our gallery, having spent the past year crafting a very diverse and carefully selected gallery program at @helmelstudios," the actor wrote.

He continued to explain that the gallery will feature beautiful artwork, as well as a series of photos from the Salton Sea (in California) and ghost towns. "During this process I met @boskohrnjak Known for one style of art, he's been privately tinkering on a new, original series of paintings. I am just so thrilled he's agreed to bless us with. But before you get to see any of that, he's going to visit the studio and share a slideshow of photos from the Salton Sea and ghost towns of mid-century architecture. Areas he's spent considerable time documenting and researching. It's a fascinating and surreal look at the American dream."
Reflecting on old memories with Alex
In recent weeks, Jean has also been reflecting on especially cherished memories with Alex, something a lot of people do after a cancer diagnosis. "Alex and I had a home on Lake Nacimiento in Central California for close to 20 years."
She loved that the two of them had time together without much interference from the outside world, "This was our little "get away," where we were nurtured by Mother Nature herself… no internet, no cable, no malls, no movie theaters, no restaurants."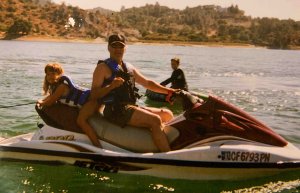 And that they could really get in touch with the nature and wildlife all around them in that setting, "We were entertained by the most glorious oak trees, deer, birds of all sorts, mice, the lake and great neighbors, who not only became our dear friends but also the lifeline for lake living to most of us who had vacation homes up there."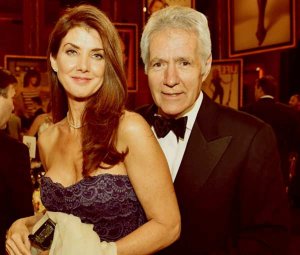 They brought their kids to the house, and made it a real family vacation spot for everyone to enjoy, "During its heyday, we would bring our children up to the lake on their school vacations.  As you can see from the photo, riding jet skis and four-wheelers were probably the highlight for our kids."
And especially adored the beauty of the water around them, "Although we all enjoyed playing games and watching movies on DVD, our home was truly special because of the beautiful lake."
Learn more about SurvivorNet's rigorous medical review process.