The incredibly committed cancer advocate Patrick Dempsey loved his mom so much that he's putting a huge amount of energy into raising money and awareness for ovarian cancer, which took his mom's life. In his latest effort, the actor hosted the #dempseychallenge bike-a-thon, and his family and friends joined in to bike and help the cause.
Dempsey is known for being incredibly attractive and really good at his job on the longtime emergency room hit series Grey's Anatomy. Beyond the lady's-man appeal, his devotion to ovarian cancer reveals a tender and lovable side.
Read More
RELATED: We Love That "McDreamy" Patrick Dempsey Is Utterly Devoted To Ovarian Cancer — The New Options That Might Have Helped His Beloved Mom
Dempsey, 53, known to many as "Dr. McDreamy" because of his dreamy on-screen doctor character, lost his mother, Amanda Dempsey, to ovarian cancer in 2014. Dempsey founded a supportive cancer center in her honor called the Dempsey Center, and is a facility in Maine that Dempsey founded to help patients with cancer and their family members better manage the ways that the disease affects their lives. The center has two locations, that treat 2,500 patients each year at no cost to the patients.
RELATED: Five Years After Tragically Losing His Mom, Patrick Dempsey Is Honored For His Genuine, Longterm Commitment To Ovarian Cancer
At the bike-a-thon event, he used one of his most famous lines from Grey's Anatomy, "It's a beautiful day to save lives," and fans of the show are absolutely loving it.
patrick dempsey really just said "it's a beautiful day to save lives" in 2019, let's all take a moment pic.twitter.com/yHwCsFkN8h

— ???????????????? ???????? ???????????????????? (@greyarchive) September 29, 2019
He also posted a more sincere set of photos on Instagram, thanking everyone for participating int he event, "As the weekend comes to a close, I want to thank all participants, volunteers and staff who make the #dempseychallenge possible. I'm incredibly grateful for your continued support of the @dempsey_center and those impacted by cancer. @breakawaycancer #amgen @spectrumhcp @iamspecialized @centralmainehealthcare @concentrahealth."
People who were at the the event commented on the post to say how much they loved it, "It was a pleasure to once again participate and support such an amazing cause! I just love the event [hearts]."
"It was such an amazing weekend for a great cause!! i'm so proud of you [hearts]."
And others commented just to show their support and pride from afar, "I'm so proud of you Patrick."
"Wonderful photos [smile emoji] good morning from Germany [smile emoji]."
Information about ovarian cancer treatment
When it's detected early enough, ovarian cancer has a better than 90% cure rate. The problem is, it's not an easy disease to diagnose, especially in its nascent stages, so only 20% of cases are caught early on.
Ovarian cancer has been called the 'Cancer that Whispers' because women do not experience symptoms until the cancer is in such late stages. Once it is diagnosed, it is difficult to treat.
With ovarian cancer, the standard of care is a "very, very effective" chemotherapy. When ovarian cancer patients are diagnosed, according to Dr. Chase, they are usually given chemotherapy, which puts about 80% of patients into remission.
Dr. Dana Chase, Gynecologic Oncologist at Arizona Oncology on the standard of care for ovarian cancer
Because the remission rate is so high, Dr. Chase says that she highly recommends her patients try the standard chemotherapy. The treatment, however, can be adjusted on an as-needed basis from woman to woman.
The standard treatment for ovarian cancer is made up of two drugs working in combination for "initial chemotherapy" — Carboplatin and Paclitaxel. These treatments are typically given to a woman through an IV every three to four weeks, according to the American Cancer Society. The typical course of chemotherapy is made up of three to six treatment cycles based on what stage of cancer the patient has, but different drugs have different treatment cycles.
Patrick Dempsey's efforts in cancer
"With the Dempsey Centers, we don't treat diseases, we treat the person," Dempsey told the Hollywood Reporter about his efforts in cancer. "How do we make their life better, people who have been impacted? And we do that in a way that is no cost to them. And certainly with integrative medicine and things like that, it needs to go hand in hand with conventional treatment in our battle against cancer."
"My mother was diagnosed with ovarian cancer in 1997. She had 12 recurrences over the period of her battle and ultimately in 2014 she passed away," he told the outlet. "It was clearly a profound impact on our family for a very long period of time. It seemed like every two years it was coming back, so we were in and out of hospitals, in and out of treatment constantly."
The center isn't a medical facility that provides conventional treatment; instead, it offers supportive services such as yoga, meditation, reiki, acupuncture, support groups, and grief counseling, which are all free of charge. (The Dempsey Center is able to provide these services through donations, corporate sponsorships, and foundation grants).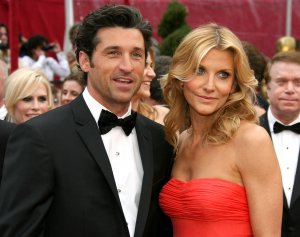 This kind of approach—that is, complimenting conventional medicine with holistic healing methods and supporting, whole-person care—is called "integrative medicine," and many doctors believe in its benefits, given that the effects of the disease go beyond the physical impact of the cancer itself.
"Integrative medicine is an approach to care that puts the patient in the center of care and everything flows from that," Dr. Brian Berman, Director of the Center for Integrative Medicine at the University of Maryland School of Medicine, told SurvivorNet in a previous conversation about the difference between alternative medicine and integrative medicine. "It emphasizes lifestyle behavior, like diet, stress management, nutrition, and it also blends the best of conventional medicine and complementary therapies."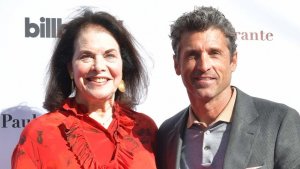 Dempsey spoke about his cancer center at the premier for the movie his recently produced, "The Art of Racing in the Rain."
"We don't treat the disease, we treat the person," Dempsey told the attendees at the film screening. Importantly, Dempsey pointed out that his center and the services it provides are not supposed to be an alternative to conventional treatment. "It's a compliment to what the doctor is doing, and we're seeing the benefits of that," he said.
Dempsey's mother lived with her ovarian cancer for 17 years, during which she had 12 recurrences, and while the disease ultimately took her life, her years living with the cancer were the inspiration behind Dempsey's center. "As Amanda's cancer journey unfolded, her loved ones realized how much a cancer diagnosis impacts the entire family," the Dempsey Center's website reads.
Learn more about SurvivorNet's rigorous medical review process.