'Neighbours' Star Battling Advanced Breast Cancer at 36
TV actress Kate Keltie is battling stage 4 breast cancer at 36. She recently got over a case of COVID-19.
She will treat it with chemotherapy, and her friends are raising money for her treatment via a GoFundMe page.
Treatment options for stage 4 breast cancer include chemotherapy, hormone therapy, and targeted therapy.
Screening for breast cancer is done via mammogram. Women with an elevated risk of breast cancer – such as those who have the BRCA1 or BRCA2 gene mutation – should start screening at a younger age.
Former star of the popular Australian soap opera
Neighbours,
Kate Keltie, was recently diagnosed with stage 4 breast cancer at 36; treatment options for stage 4 breast cancer include chemotherapy, hormone therapy, and targeted therapy. Keltie is treating her cancer with chemotherapy, her GoFundMe page reports.
Keltie played Michelle Scully on Neighbours from 1999-2004. On the popular program, she portrayed Felicity's sister; Felicity was played by Holly Valance. She is best known for her work on the popular soap opera, and also appeared in TV series like Thunderstone, Rush, and Blue Heelers. 
Keltie's Cancer Journey
Read More
Keltie's cancer began in her breast and
spread to other parts of the body
, like her lymph nodes, hip bones, and blood, reports 
The Sun. 
The paper reports how Keltie may encounter hair loss due to treatment, and infertility, also due to cancer treatments.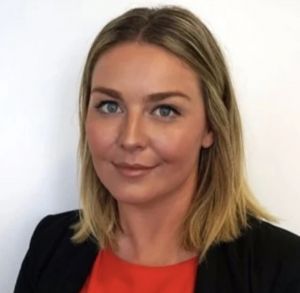 The actress's friends created a GoFundMe page to assist with funding her breast cancer treatment. The GoFundMe page details her journey. The page describes how, "She was recently diagnosed with Stage 4 Breast Cancer. Her cancer is extremely aggressive and it has spread to other parts of her body, including her lymph nodes, blood and hip bones (known as metastatic cancer)." Keltie will undergo chemotherapy, the page says. The funds raised "will be used to help pay her rent, specialist medical appointments and wig and specialist skin products."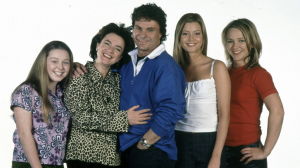 Keltie has been unable to work due to her condition. (She retired from acting in 2008, and now works as a legal consultant.) She wrote on the page to all her supporters, "Hi everyone. I am so sorry I haven't had a chance to thank you all personally yet- stay with me, I'll get there! I just wanted to say thank you, thank you, thank you for all of your support, and messages and phone calls."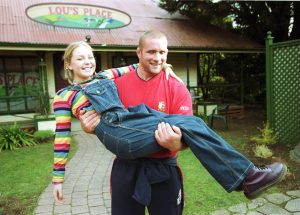 The star also shares she recently got over a case of COVID-19.
Symptoms, Treatment Planning & Options for Stage Four Breast Cancer
Metastatic breast cancer is also called stage 4 breast cancer because it occurs outside the breast.
This type of breast cancer can be more difficult to diagnose and treat. Some women with this disease may experience no symptoms at all.
"Symptoms of recurrent breast cancer can vary significantly because they are related to where in the body the cancer metastases to," says Dr. Kenneth D. Miller, a medical oncologist at the Alvin & Lois Lapidus Cancer Institute at Sinai Hospital of Baltimore, in an earlier interview.
"Women who have bone metastases may complain of bone pain. Metastases to the lung may cause shortness of breath. Sometimes a cancer recurrence is detected on a physical exam or with blood tests," explains Dr. Miller.
Common breast cancer symptoms include:
A new lump in the breast
Swelling or redness
Changes in the breast or nipples appearance (puckering of the skin, inverted nipples)
Pain in the breast
Nipple discharge
As the disease spreads to other areas of the body (metastasis), it may cause additional symptoms depending on the area the cancer has spread
Treatments for stage 4 breast cancer can include a combination of chemotherapy, hormone therapies, targeted therapies, immunotherapy, radiation, surgery, and clinical trials.
Chemotherapy for Stage 4 Breast Cancer
Chemotherapy, which is the type of treatment Keltie is pursuing, is administered by oral or IV medications. Chemotherapy treatments are toxic to cancer tumor cells. For people with advanced breast cancer, chemotherapy is typically used for maintenance purposes, that is, to prevent cancer from spreading to other parts of the body.
Hormone Therapy for Stage 4 Breast Cancer
Hormone therapies are drugs that lower estrogen levels or block estrogen receptors from allowing the cancer cells to grow.
A new class of targeted therapy drugs called kinase inhibitors can now help treat some metastatic breast cancers. These drugs target two kinase proteins, called cyclin-dependent kinase 4 and 6, that normally regulate the cell cycle and division. There are three CDK 4/6 inhibitors available: palbociclib (Ibrance), ribociclib (Kisqali), and abemaciclib (Verzenio).
These drugs are primarily used in women with hormone receptor-positive and HER2-negative breast cancer. When they are combined with other hormone therapy, many women can have up to two years of their cancer not getting any worse. A common side effect was a decrease in white blood cells which can increase the risk of infection.
Hormone Therapies for Breast Cancer: CDK 4/6 Inhibitors
Targeted Therapies for Stage 4 Breast Cancer
Targeted therapies are drugs that target your tumor's specific gene mutations. These therapies use medicines that target the proteins located on breast cancer cells that cause the cells to grow and spread. Targeted therapies destroy cancer cells and prevent – or slow – their growth.
Targeted therapies are administered in the vein (IV), as an injection, or as a pill.
Have You Been Diagnosed With Late-Stage Breast Cancer? Know That You Have Treatment Options.
Screening for Breast Cancer
Screening for breast cancer is typically done via mammogram, which looks for lumps in the breast tissue and signs of cancer. The American Cancer Society (ACS) says women should begin yearly mammogram screening for breast cancer at age 45 if they are at average risk for breast cancer.
The ACS also says those aged 40-44 have the option to start screening with a mammogram every year, and women age 55 and older can switch to a mammogram every other year, or they can choose to continue yearly mammograms.
For screening purposes, a woman is considered to be at average risk if she doesn't have a personal history of breast cancer, a strong family history of breast cancer, a genetic mutation known to increase risk of breast cancer, such as a BRCA gene mutation or a medical history including chest radiation therapy before the age of 30.
Beyond genetics, family history and experience with radiation therapy, experiencing menstruation at an early age (before 12) or having dense breasts can also put you into a high-risk category. If you are at a higher risk for developing breast cancer, you should begin screening earlier.
In a previous interview with SurvivorNet, Dr. Connie Lehman, chief of the Breast Imaging Division at Massachusetts General Hospital, said people who hadn't reached menopause yet should prioritize getting a mammogram every year.
"We know that cancers grow more rapidly in our younger patients, and having that annual mammogram can be lifesaving," Dr. Lehman said. "After menopause, it may be perfectly acceptable to reduce that frequency to every two years. But what I'm most concerned about is the women who haven't been in for a mammogram for two, three or four years, those women that have never had a mammogram. We all agree regular screening mammography saves lives."
When Should I Get a Mammogram?
What Are the Genetic & Molecular Features of Breast Cancer?
Approximately five to ten percent of breast cancer incidences are believed to be hereditary and caused by abnormal genes being carried on from parent to child.
Genes – including those that cause cancer – are segments of DNA found in chromosomes. Changes to DNA that negatively impact health are known as mutations; they can lead to faulty cell function or faulty cell growth.
Breast cancer-specific genetic mutations – known as BRCA1 and BRCA2 gene mutations – can cause an increased risk of breast cancer and ovarian cancer. The majority of inherited breast cancer cases are associated with these genetic mutations.
BRCA is actually two genes (BRCA1 and BRCA2); each protein that work as tumor suppressor. They help repair damaged DNA, and are important for ensuring the stability of each cell's genetic material.
When either of these genes is altered, that mutation can mean that its protein product does not function properly, or that damaged DNA may not be repaired correctly. These inherited mutations in BRCA1 and BRCA2 can increase the risk of female breast and ovarian cancers, and have also been associated with increased risks for several other cancers.
For the molecular makeup of breast cancer, there are different types. These include:
Luminal A breast cancer
Luminal B breast cancer
Luminal B-like breast cancer
HER2-enriched breast cancer
Triple-negative or basal-like breast cancer
Each type has a specific, individualized molecular structure. The different types of the molecular structure of the breast cancer may inform the treatment path.
Contributing: SurvivorNet Staff
Learn more about SurvivorNet's rigorous medical review process.