Michael C Hall Says Cancer Helped Him Play A Killer
Michael C Hall reveals in a new interview that privately battling cancer helped him while playing the secretive serial killer Dexter. He said that it was "useful" to have a "painful secret" like his battle with Hodgkin lymphoma.
Hall, 50, learned he had the disease while filming season four of Dexter, underwent chemotherapy during the show's hiatus, and returned for the start of season five on schedule. He has now been in remission for more than 10 years.
Hodgkin lymphoma most commonly strikes young adults between 20 and 40 or individuals over the age of 55. It is most often identified due to swollen lymph nodes in the neck, armpits or groin area.
Michael C. Hall reveals in a new interview that privately battling cancer helped him while playing the secretive serial killer Dexter.
In an interview with The New York Times, Hall speaks about how having a "painful secret" of his own was "useful" when it came time to play the murderous anti-hero Dexter Morgan.
Read More
The actor, 50, battled Hodgkin lymphoma during the fourth season of the series and chose to keep his cancer battle private until filming had wrapped on the project. He started treatment over the hiatus and after undergoing chemotherapy was back at work to begin shooting the fifth season on schedule.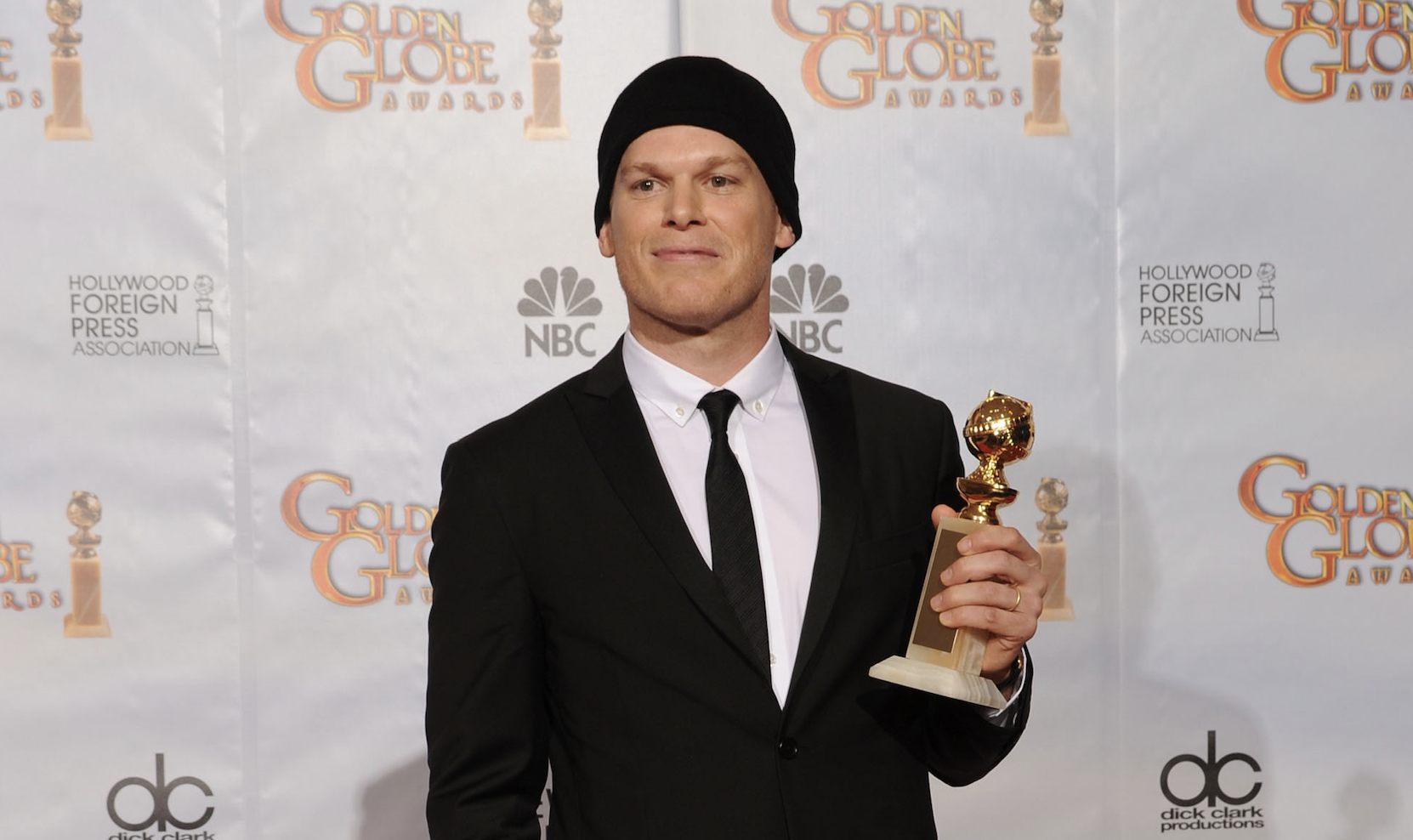 In retrospect, critics have noted that the fourth season, which also featured John Lithgow as a fellow serial killer, was the strongest of the series.
"Maybe I'm drawn to characters who have some sort of stormy interiority that they don't feel free to let out," Hall opined at one point.
"Maybe that's how I experience my own life. Maybe I experience it less in my life for having the chance to take it into my work."
The seven-time Emmy nominee, 50, is now returning to that killer role eight years after the show's finale for the eight-episode limited series Dexter: First Blood.
He has been in remission for over ten years now. And despite keeping his battle private after first being diagnosed with Hodgkin lymphoma, he now appears to be very comfortable talking about the disease.
Times writer Alexis Soloski noted that Hall even "made several jokes about cancer … which he leavened with his thin smile" during their chat.
Hall also spoke about losing his father to prostate cancer when he was just 11 years old. It is one of the few similarities between the actor and Dexter, who lost his foster father as a teenager.
"Hall intuited, rightly or wrongly, that showing the full range of his feelings wouldn't be appropriate [after his father's death]," reads the profile.
"So he learned how to cover up those feelings, and then later how to channel them into acting."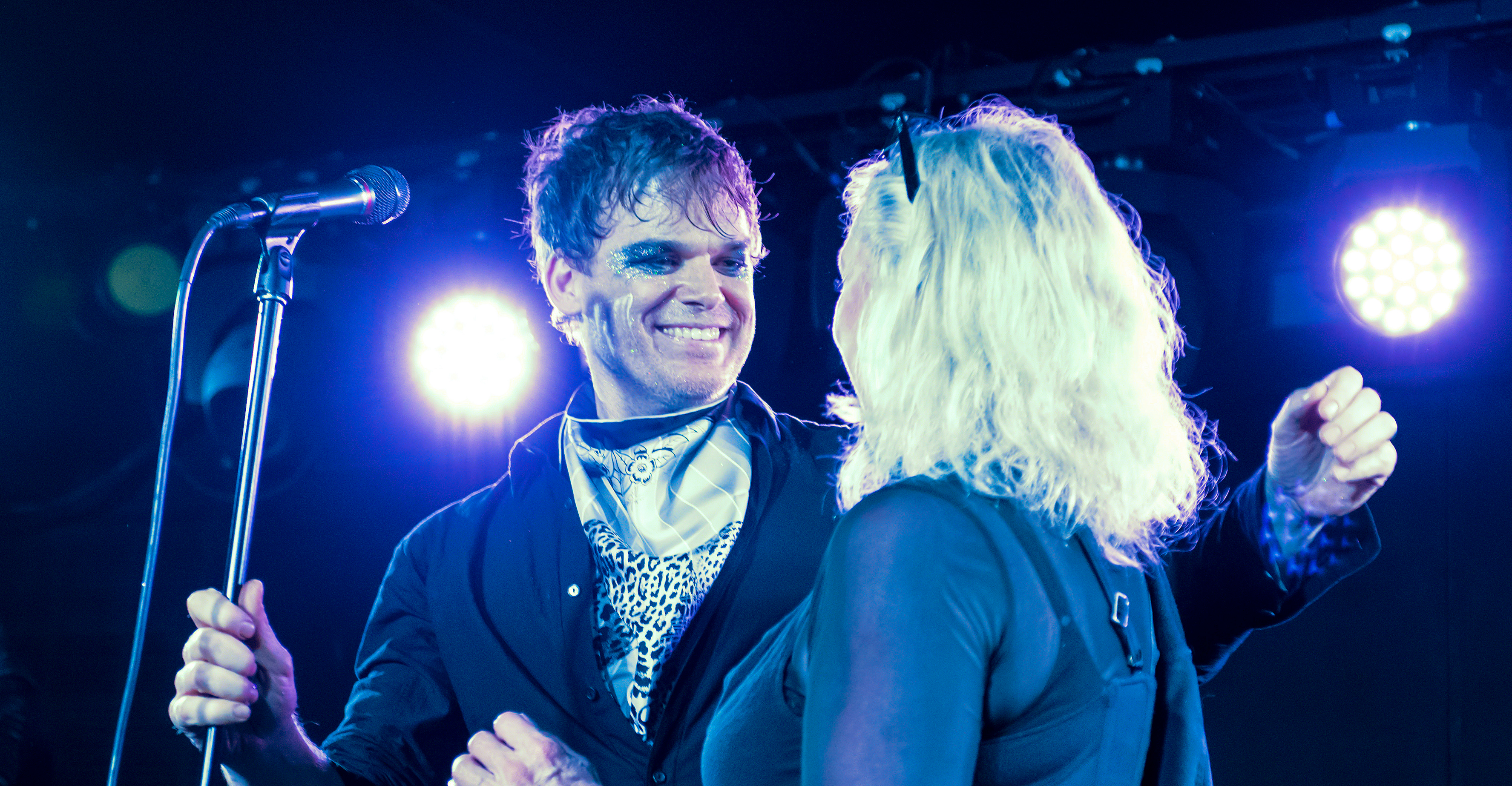 It is unclear if this will be the last time Hall steps into the (carefully cleaned) shoes of Dexter, who is a forensic pathologist by day as first depicted in the novels of Jeff Lindsay that formed the basis for the series.
Since Dexter wrapped, he has played everything from a doped-up and out-of-love president (John F. Kennedy in The Crown) to a genderqueer and unlucky-in-love West German divorce (Hedwig Robinson in Hedwig and the Angry Inch) to a glittering, glam rock god (Princess Goes To The Butterfly Museum).
The actor said that he is happy to return to the role of Dexter again, though, should the opportunity present itself, noting: "Who knows what I would have done over the past 16 years if I hadn't been able to simulate all that murder?"
RELATED: SurvivorNetTV Presents: The C Word — We Can Beat Cancer Before It Beats Us
Signs and Symptoms of Hodgkin lymphoma
Hodgkin lymphoma is a form of hematologic cancer that originates in the lymphocytes, which account for approximately 30 percent of the body's white blood cells in most people.
The disease most commonly strikes young adults between 20 and 40, like Michael C. Hall was at the time of his diagnosis, or individuals over the age of 55. It is most often identified due to swollen lymph nodes in the neck, armpits, or groin area.
Symptoms include:
Severe itching
Night sweats
Fever
Unexplained weight loss
Persistent fatigue
Lymphatic pain after consuming alcohol
What Are The Symptoms of Lymphoma?
Keeping A Cancer Battle Private
Much like Michael C. Hall, Jill Kargman opted to keep her breast cancer diagnosis largely private after making no secret about her prior battle with melanoma.
The Odd Mom Out scribe told SurvivorNet that she did tell a limited number of people, but only those that needed to know. Again, just like Hall did when he learned about his Hodgkin's lymphoma diagnosis.
"With my double mastectomy, I didn't tell anyone [outside my family] except my bridesmaids. I have my five best friends, who are like my sisters," said Kargman. "And so I only told them because when I had my melanoma, I told a lot of people, and there were like 20 flower arrangements and food drop-offs, and it just felt a little dramatic, and I didn't like that role of the victim-y patient person. I think some people appreciate that and take comfort in it. Where it just made me uncomfortable."
She went on to say: "So with my second surgery, a lot of people in my larger friend group said, 'Why didn't you tell me? I had no idea you were going through this.' But I think that because my kids were older this time, they would have been alarmed by that kind of attention because I downplayed the surgery. But my support group was invaluable, my friends, my family."
Kargman said that making her battle private also turned out to be a great way to assess the state of her relationship.
"I think cancer's a great way to find out if you're with the love of your life or a shithead," Kargman pointed out. "I think it presses the fast forward button on getting to the bottom of that answer because a lot of people in middle age are kind of at a crossroads waiting for their kids to fly the coop, and I think if you're with someone who is not supportive and emotionally checked out or doesn't tell you you're still beautiful with that, this might not be your person."
Jill Kargman on the Support of a Spouse During a Private Cancer Battle
Learn more about SurvivorNet's rigorous medical review process.
---