A Mother's Battle
Elizabeth O'Connor, 42, was diagnosed with stage 4 pancreatic cancer 11 years ago; she tells the TODAY show how she wants to give others hope.
The mother of two says some of her symptoms included unexplained weight loss while pregnant, and a feeling of fullness in her stomach.
Pancreatic cancer is an aggressive disease; early detection of it can mean broader treatment options.
Elizabeth O'Connor has already defied the odds by living 11 years after a stage 4 pancreatic cancer diagnosis, and she's a role model for everyone diagnosed with this disease, as well as an example of what's possible.
O'Connor's cancer was detected when she was pregnant with her second child at age 31. During an exam, her doctor noticed that she had a mass on her ovary. This led to an emergency C-section, a hysterectomy, and a diagnosis of pancreatic cancer.
Read More
The now-42-year-old resident of Georgia told the
TODAY
show how she felt in disbelief after her diagnosis. "I was in shock," she says. "I was 31 years old. I felt like, 'Why is this happening to me?' I
couldn't believe that I was facing cancer
, especially pancreatic cancer because the odds have never been great for pancreatic cancer."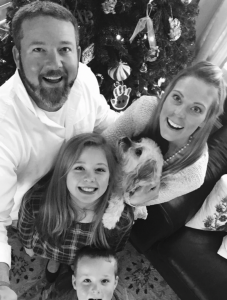 O'Connor's early symptoms of her disease included unexplained weight loss, and feeling "fullness" in her stomach. Doctors also found a cyst on her ovary. Other symptoms of pancreatic cancer can include:
Itchy skin
Change in stool color
Dark urine
Back pain
Nausea and vomiting
Pain in the belly
O'Connor's Treatment Path
O'Connor's diligence towards treating her stage 4 pancreatic cancer has led to remarkable results; she's still here 11 years after her initial diagnosis.  "I hope that I'm bringing people a fighting spirit and hope, no matter what their diagnosis is," she says. "My story is so unusual. You never hear about long-term survivors."
Related: It's Been One Year Since We Lost 'Jeopardy!' Star Alex Trebek to Pancreatic Cancer; He Educated So Many About The Disease & Advocating For Yourself
O'Connor's doctor recommended chemotherapy first, because other treatments, such as surgery and radiation, seemed unlikely.
"It was, 'radiation can never happen,'" she recounts. "'Surgery will never happen' because the way the tumor was on the tail of the pancreas there were two major arteries that go to the heart. The tumor was entwined with those two arteries," she says. "My biggest fear was going into the oncologist's office and him saying, 'There's nothing really we can do.'"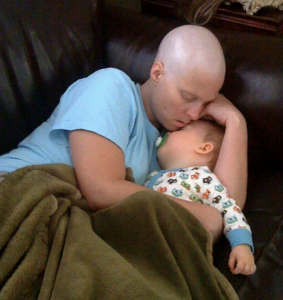 As a result of chemotherapy, O'Connor's tumor began to shrink. She also had radiation, and later, surgery in 2012 to remove the mass. In 2014, O'Connor had another surgery to remove a mass on her left lung.
Related: Remembering Iconic '80s and '90s Actor Patrick Swayze Who Passed from Pancreatic Cancer in 2009
"A tumor was forming in the left side of my brain so it was affecting my right side," she remembers. "I had brain surgery to remove the tumor followed up with radiation. The brain (tumor) has given me the most problems."
O'Connor had a seizure in 2018 while at work as a teacher, and a biopsy showed she had more cancer. She treated the new bout with radiation. And in 2020, another recurrence showed cancer in her brain, which led to more chemotherapy. In July last year, O'Connor hit her head, and doctors were concerned she might have a hematoma.
"The bump was very painful and it would not go away," she says. Her doctor recommended that she go to a dermatologist for a biopsy; she did, and the biopsy showed pancreatic cancer of the scalp. She had it removed in October 2020, followed by more radiation.
In February 2021, O'Connor began immunotherapy treatment, which she calls "an absolute game changer." She's a big fan of this type of treatment and the way its effects are far less noticeable than the side effects of chemotherapy. "I'm in a really good place. Immunotherapy is so much different because (with chemotherapy) I would be down for several days, just staying in bed, feeling nauseous and tired," she says. "With immunotherapy I can get an infusion and go about the rest of my day," O'Connor explains. "I am so thankful for it because I just don't have to waste precious time with being sick and staying in bed and not doing stuff with my kids."
"I Was Writhing on The Floor" Alex Trebek Opens Up About Suffering Severe Pain on The "Jeopardy" Set as He Fights Pancreatic Cancer
Detecting Pancreatic Cancer
Pancreatic cancer is often an aggressive disease, so early detection of it is crucial. Dr. Anirban Maitra, co-leader of the Pancreatic Cancer Moon Shot at MD Anderson Cancer Center, said in an earlier interview, "Because the pancreas is inside the abdomen, it often doesn't have symptoms that would tell you that something is wrong with your pancreas. By the time individuals walk into the clinic with symptoms like jaundice, weight loss, back pain, or diabetes, it's often very late in the stage of the disease."
When the disease is detected earlier, however, a wider number of treatment options may exist. "Each year in the United States, about 53,000 patients get pancreatic cancer," said Dr. Maitra.
"And unfortunately, most will die from this disease within a few months to a year or so from the diagnosis," he says. "And the reason for that is that most individuals, about 80%, will actually present with what we called advanced disease, which means that the cancer has either spread beyond the pancreas or into other organs like the liver, and so you cannot take it out with surgeries."
Detecting Pancreatic Cancer Early Is Crucial
Learn more about SurvivorNet's rigorous medical review process.