Henrietta Lacks, Whose Cells Revolutionized Cancer Research, Honored
Congress recently passed the Henrietta Lacks Enhancing Cancer Research Act, which will require the federal government to study how federal clinical trials for cancer treatments may exclude minorities.
The bill is a small step to closing the enormous gap in cancer care between White and Black Americans.
The bill is named for Henrietta Lacks, a black woman whose cells would go on to revolutionize cancer treatment. Her story is an example of medical abuse that many Black Americans fear.
A small but significant piece of legislation taking aim at racial inequalities in federally-funded cancer research has just passed both houses of Congress. Just as important is who the bill is named for – Henrietta Lacks, a poor black woman whose tumor cells helped pioneer dozens of modern cancer treatments.
Related: Close the Gap: Racial Disparities in Cancer Care Are Devastating– Let's Change Things
Read More
The bill, titled the "Henrietta Lacks Enhancing Cancer Research Act", will direct all federal agencies to review their efforts to include minorities in federally-funded cancer research and submit a report to Congress detailing their plans to improve representation.
"For too long Henrietta Lacks' story went untold," said Senator Chris Van Hollen, who introduced the bill. "While our nation will never be able to adequately express its gratitude for her historic contributions to medical research and the countless lives her cells have saved, this legislation is a step in the right direction. This bill, named in memory of her contributions to medical research, will help ensure that all people – especially those from communities of color – are fairly represented in cancer trials and ultimately receive the treatments they deserve."
The bill is an important first step to addressing the massive gap between Black and White participation in federally-funded clinical trials.
Improving Diversity in Clinical Trials
The new bill named for Henrietta Lacks will launch a study into how federally-funded clinical trials for cancer treatments have excluded minorities. But for many doctors, the answer is already apparent: Black Americans are underrepresented in potentially life-saving clinical trials, with many staying away due to fear that the medical community will not have their best interests at heart.
Related: How Can African-American Communities Trust Clinical Trials During Coronavirus? It Takes Time, Says Leading Expert
Dr. Ted Teknos, president and scientific director of University Hospital's Seidman Cancer Center in Cleveland, previously told SurvivorNet, "There's a lot of mistrust, understandably so, in the African American community about clinical trials — dating back to the Tuskegee trials and the 'fifties — and a lot of mistrust about healthcare organizations in general."
The effects of not having Black patients in clinical trials can extend generations. Dr. Diana English, an oncologist from Stanford Medicine, previously told SurvivorNet that non-diverse trials will not be able to capture the unique genetics that may cause cancer in Black Americans.
Clinical Trials Need More Minority Patients
There are ways to resolve this mistrust and improve the diversity of clinical trials. According to Dr. Teknos, community outreach groups can speak to the benefits of clinical trials in places people trust like churches and other community centers. Having Black advocates who've previously been through clinical trials is another powerful way to inspire confidence.
Related: It's Imperative Black Cancer Patients Get Better Access to Clinical Trials
But ultimately, the best way to rebuild trust is increase the number of Black faces in the medical community itself. Black doctors, nurses, surgeons, and other medical workers are a powerful show that the medical community has improved over the past seven decades.
"Minorities are much more likely to enroll if someone like themselves describes the risks and benefits associated with with a clinical trial to them," Dr. Teknos said. "And I think that's a winning strategy."
It's Imperative Black Cancer Patients Get Better Access to Clinical Trials
Henrietta Lacks' Life Immortal
In 1951, Henrietta was diagnosed with an aggressive form of cervical cancer  at Johns Hopkins Hospital in Baltimore after finding what she called a "knot" on her cervix.
Without Henrietta's knowledge or consent, doctors took cells from her tumor for the head of gynecology's research. Remarkably, her cells never died and continued to replicate outside of the body, which had never happened before.
Meanwhile, Henrietta underwent harsh treatments at Hopkins to little avail – she died less than ten months after diagnosis. She was 31 years old and left behind her husband and five children, the youngest of whom was less than two years old.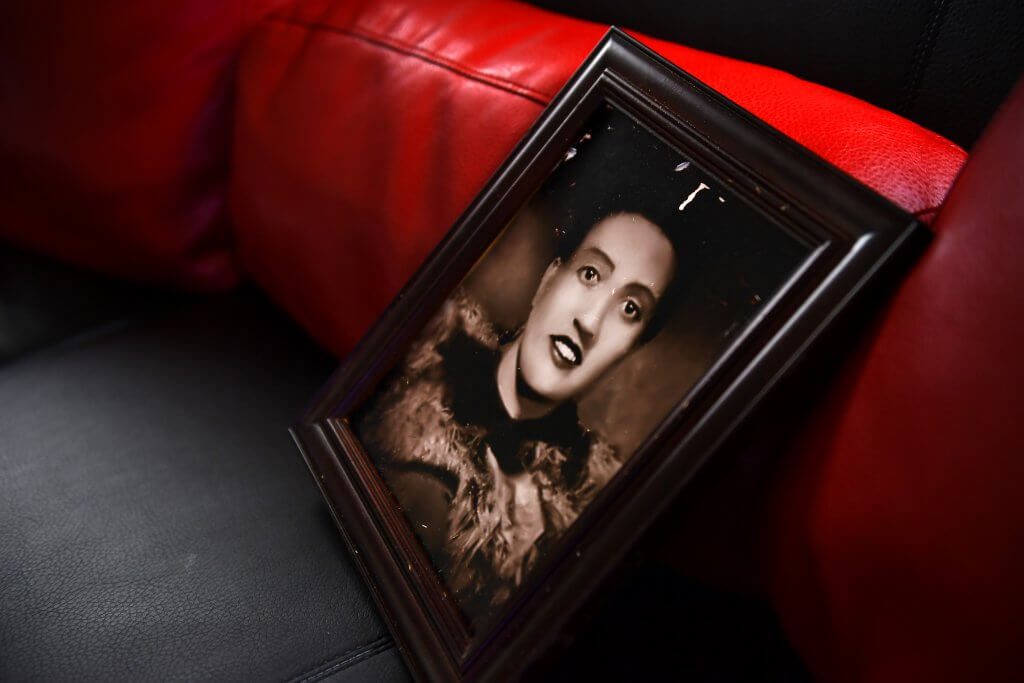 Henrietta's immortal cells, called "HeLa" as an abbreviation of her name, quickly became a cornerstone of medical research. Because they would never die and continue to replicate, these cells could be stored and used for tens of thousands of medical studies.
HeLa cells were used to create the polio and HPV vaccines, study down syndrome, and revolutionize cancer research. HeLa cells are the most widely used human cells in all of science and have earned medical supply companies billions of dollars.
The Lacks family was not informed that part of their mother was still alive until decades later, and they have never received a penny in compensation.
The Roots of Mistrust
Henrietta's story is just one of the many examples of institutionalized racism towards Black Americans within the medical community, which has created a deep mistrust in many Black Americans that directly impacts cancer outcomes.
Related: Close the Gap: Racial Disparities in Cancer Care Are Devastating– Let's Change Things
The most infamous of these unethical studies was the Tuskegee Syphilis Experiment, a forty year experiment by the US government which purposely infected over 600 Black men with syphilis. The aim of the study was not to treat these men, but to see what would happen if the disease went untreated, effectively a death sentence for many.
The Infamous Tuskegee Syphilis Experiment– Understanding Why Some African-Americans Don't Trust The Medical System
Black Americans have the highest cancer death rates and shortest survival times of any group in America. While socioeconomic disparities can partially explain this shocking statistic, it cannot be ignored that many Black Americans are less likely to get cancer screenings due to this long history of mistrust.
Learn more about SurvivorNet's rigorous medical review process.