Why Milestones Matter During a Cancer Journey
Despite health concerns, former U.S. President Jimmy Carter remarkably celebrated his 99th birthday this week with his beloved wife Rosalynn, 96, by his side eight months into home hospice care. Countless birthday wishes and well wishes have poured in from entertainers, politicians, and everyday citizens for the beloved 39th president.
A resilient Jimmy Carter was diagnosed with metastatic melanoma in 2015. Melanoma is a form of skin cancer that starts in the same cells that give your skin, hair, and eyes their color. It also can spread to other parts of the body if left untreated. Carter's cancer had spread to his liver and brain. He was treated with immunotherapy, a cancer treatment that uses the body's immune system to target cancer cells.
Jimmy Carter has been under hospice care since February and remains in good spirits, according to his family. Meanwhile, Rosalynn is living with dementia, which impacts her cognitive ability.
Reaching milestones during or after a cancer battle is a big deal. Milestones may include things like childbirth, marriage, or celebrating a birthday, which tends to have greater meaning than they did previously. Hence, taking them all in is important, and celebrating all you've overcome is important.
Remarkably, former President Jimmy Carter, 99, continues to defy the odds as the oldest living president who has survived with metastatic melanoma (a type of skin cancer) and surpassed doctor's expectations eight months into hospice care, and years since his diagnosis.
"I think he's just not ready to stop," Carter's niece Kim Fuller told the Washington Post about her uncle's inspiring journey.
Read More
On October 1, Carter turned 99 years old, prompting thousands of happy birthdays and well wishes from people nationwide and beyond.
All of us at The Carter Center wish President Jimmy Carter a very happy 99th birthday! We're proud to work each day for the mission of peace, health, and hope you and First Lady Rosalynn Carter started four decades ago. Love and best wishes from your devoted fans. #JimmyCarter99 pic.twitter.com/BCS7USWlA4

— The Carter Center (@CarterCenter) October 1, 2023
"Happy 99th Birthday to the 39th President of the United States, Jimmy Carter!" late-night comedian Stephen Colbert said in an X post.
Happy 99th Birthday to the 39th President of the United States, Jimmy Carter! 🇺🇸 ❤️ pic.twitter.com/u6aEY9ykLo

— The Late Show (@colbertlateshow) October 1, 2023
Former Presidents Bill Clinton and Obama shared thoughtful tributes to the famed peanut farmer turned commander-in-chief.
"We thank you for your service, friendship, and the enduring embodiment of the American Dream. Bless you, friend," Clinton said in a social media video.
Inspiring message from one President to another. Thank you, @BillClinton, for the sweet birthday wishes for President Carter! It means a lot. #JimmyCarter99 pic.twitter.com/xkPocEq2G6

— The Carter Center (@CarterCenter) September 29, 2023
"You've inspired so many people around the world with your leadership, character, and commitment to service," Obama said in an X post.
Veteran journalist and breast cancer survivor Katie Couric, 66, said in an Instagram video post, "I've always appreciated your relentless efforts every day to make the world a better place."
View this post on Instagram
The Hospice Foundation also congratulated Carter by highlighting the time spent in hospice care helps redefine what some people may perceive hospice to be.
"Happy 99th birthday to our 39th U.S. President Jimmy Carter, who, after seven months of home hospice care, has proven what hospice providers have always known – that hospice is designed for living your best life, for however long that may be!" the Hospice Foundation said in an X post.
RELATED: Clearing up misconceptions about palliative care.
Happy 99th Birthday to our 39th US President Jimmy Carter, who after seven months of home #hospice care has proven what hospice providers have always known — that hospice is designed for living your best life, for however long that may be! #jimmycarter #JimmyCarter99 pic.twitter.com/PPfHO80tsi

— HFA (@hfahospice) October 2, 2023
According to the Washington Post, Carter's family was told once he began hospice care in February, he would not live beyond a week. However, eight months later, his family gleefully says he continues to enjoy being by the side of his beloved longtime wife, Rosalynn, 96, who now lives with dementia. Carter also enjoys watching the news, "Law and Order," his beloved Atlanta Braves, and keeping in touch with family and friends.
Although Carter continues to inspire others with his endless spirit, his family says he has "good and bad days, and his health can vary by the moment."
Despite the ailments he now lives with, the near centenarian still enjoys all of life's many blessings.
Reaching Milestones Amid a Cancer Journey
For cancer patients and their families, reaching life's milestones has added meaning. Milestones can be the birth of a child or grandchild, getting married, or turning 99, as with President Carter.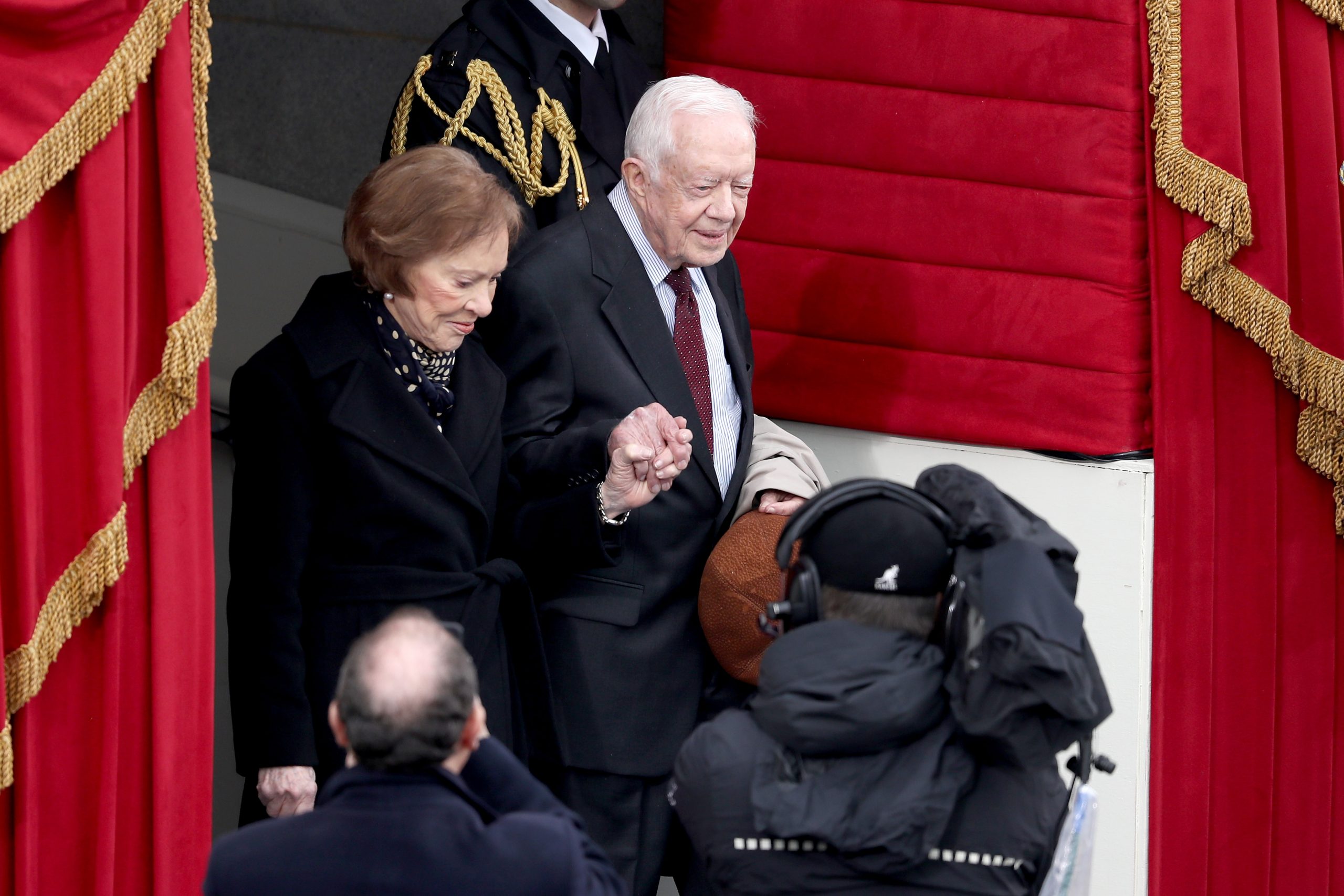 These cherished moments are not guaranteed, and the former president was told he would not make it to this monumental birthday. Aside from the big moments we've mentioned previously, cancer warriors may cherish milestones even more on a personal level. These may include remembering your diagnosis, the time your hair started regrowing amid chemotherapy, or the date you reached remission.
Carter's Remarkable Journey
Jimmy Carter served as President of the United States from 1977 to 1981. The former peanut farmer, Georgia Governor, and Navy servicemember faced several challenges domestically and abroad, including an energy crisis and mounting issues in the Middle East. The Iranian hostage crisis influenced his defeat of President Ronald Reagan. During the crisis, Carter tried to secure the safe return of hostages.
Jimmy Carter is the longest-lived American president whose legacy became more adored in the five decades since he left the White House. He has long advocated for democracy, public health, and human rights and was awarded a Nobel Peace Prize. However, amid those accolades, Carter also successfully overcame health challenges that helped grant him the blessing of celebrating 77 years of marriage to the former first lady.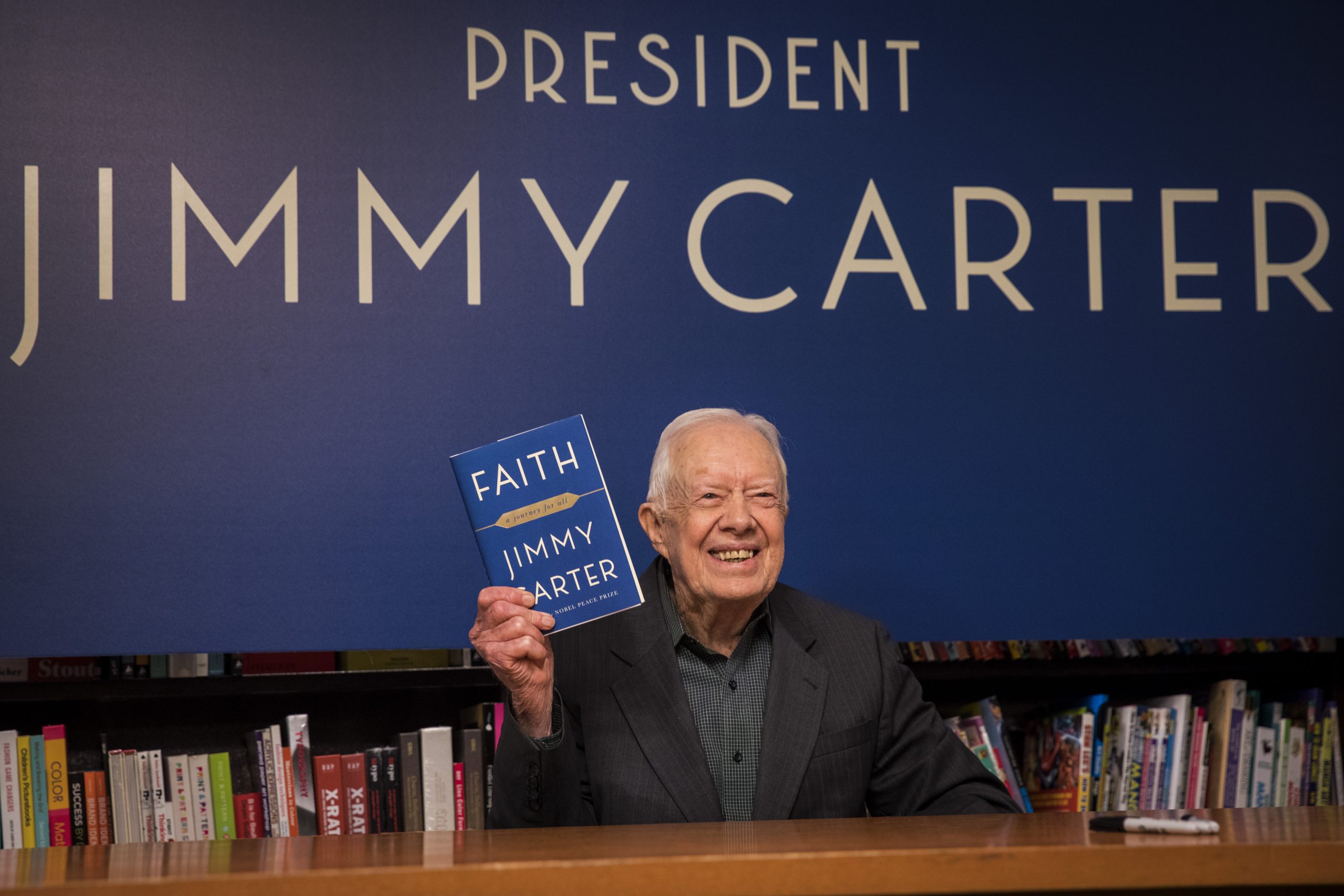 This past February, The Carter Center said the former President "decided to spend his remaining time at home with his family and receive hospice care instead of additional medical intervention."
"Hospice care focuses on the care, comfort, and quality of life of a person with a serious illness who is approaching the end of life," the National Institute of Health (NIH) explains.
Hospice care provides comfort care but does not attempt to cure the illness. Families facing potential hospice care should talk to their care team early enough before pursuing hospice care to take advantage of its comforts.
"Starting hospice early may be able to provide months of meaningful care and quality time with loved ones," the NIH says.
During palliative care, the patient is provided specialized medical care to manage symptoms associated with their medical condition. This form of care may also offer treatment "intended to cure" the illness instead of hospice care, which does not.
"It's not the same thing as hospice. It's really important to recognize that palliative care, whether provided by your oncologist or by a specialty palliative care team, is an important adjunct to your oncologic care," Dr. Lisa Diver, a gynecologic oncologist and Medical Director at ImmunoGen, tells SurvivorNet.
"It doesn't mean that your doctor is going to stop treatment or even wants to talk about that, but simply that he or she thinks it's important to support all aspects of your health. That could be pain control, [relief for] nausea or constipation, or mental health care. All these other symptoms that commonly arise and are intertwined inextricably with your cancer care," Dr. Diver added.
While the scope of President Carter's health when he began hospice care is unclear, he's had several health scares over the years.
Carter underwent elective surgery at Emory University Hospital in Atlanta, Georgia, "to remove a small mass in his liver" in August 2015. The operation was successful, but it also revealed he had cancer that had spread or metastasized to other parts of his body. He received care for his metastatic melanoma at Emory's Winship Cancer Institute.
Melanoma starts in the same cells that give your skin, hair, and eyes their color. Only, in melanoma, the cells change in a way that allows them to spread to other organs. While it's mostly found on areas of your skin exposed to the sun, it can also develop in areas that rarely receive sun rays. These areas may include the palms of your hands, soles of your feet, your eyes, inside your mouth, and under your nails.
"At the time, Carter thought he might have only weeks to live, but Winship doctors quickly developed a treatment plan for him, beginning with stereotactic radiation to control metastatic tumors in his brain and a new immunotherapy drug that worked systemically," a statement from the Cancer Institute reads.
During a press conference before his first radiation treatment, the former president clarified that his melanoma had spread to his liver and brain and would have four rounds of the immunotherapy drug pembrolizumab(brand name Keytruda) at three-week intervals.
Immunotherapy drugs work by activating immune cells against cancerous cells using the body's ability to fight off the cells.
Carter's drug Keytruda is a type of immunotherapy called a checkpoint inhibitor, which works by interfering with signaling pathways between T cells and cancer cells and prevents cancer cells from hiding from the body's T cells.
"I've had melanoma patients early on who, many years ago, wouldn't have had a chance," Dr. Scott Strome explains to SurvivorNet.
The former president reportedly announced to his church in March 2016 that doctors stopped his treatment after seeing no more signs of tumors. Then, in 2019, Carter had surgery to relieve pressure on his brain caused by bleeding from his multiple falls at home.
Since February, President Carter has received hospice care, meaning his doctors stopped medical intervention for any ongoing ailments. During an interview with the Associated Press in May, Carter's grandson Jason Carter said Jimmy and Rosalynn have been together at their home.
"Their faith is really grounded in this moment. In that way, it's as good as it can be," Jason Carter said.
The former president still follows the public discussion and receives updates on the humanitarian work the Carter Center is doing.
Learn more about SurvivorNet's rigorous medical review process.
---