Rememebring Olivia Newton-John: More Work To Do In Metastatic Breast Cancer
Olivia Newton-John's second husband paid tribute to his late wife at the G'Day USA Gala in Los Angeles, California over the weekend. He opened up about the 'magic' his 'courageous' wife exuded on a daily basis.
Newton-John passed away on August 8, 2022, at age 73 after years of battling stage 4, metastatic breast cancer, which means the cancer had spread to distant areas of the body.
The Australian "Grease" star and hit-maker, who previously spoke with SurvivorNet about how she learned how to accept cancer and look at the disease in a positive light, was first diagnosed with breast cancer in 1992.
To treat her cancer, she had chemotherapy and a partial mastectomy (surgical removal of cancerous breast tissue). In 2017, Newton-John's cancer returned and it had spread to other parts of her body, so she had radiation therapy to treat it.
Olivia Newton-John's second husband, John Easterling, 70, paid tribute to his late wife at the G'Day USA Gala in Los Angeles, California over the weekend.
Easterling is a long-time advocate for plant-based medicine who acquired the nickname "Amazon John" and has supported his wife, who passed away last year, since they wed in 2009. He opened up about the love they shared and the "magic" filled days they shared.
Read More
"We shared a love and a happiness on an order of magnitude that I didn't even think was possible. Olivia and I unexpectedly, madly, deeply, forever fell in love in the Amazon rainforest," Easterling, speaking at the Saturday event, told the audience, according to
The Mirror
. "For the past 15 years, I've been blessed to share the depth and the passion of her being. Every day with Olivia was a bit of magic. Every day with Olivia was supernatural," he said.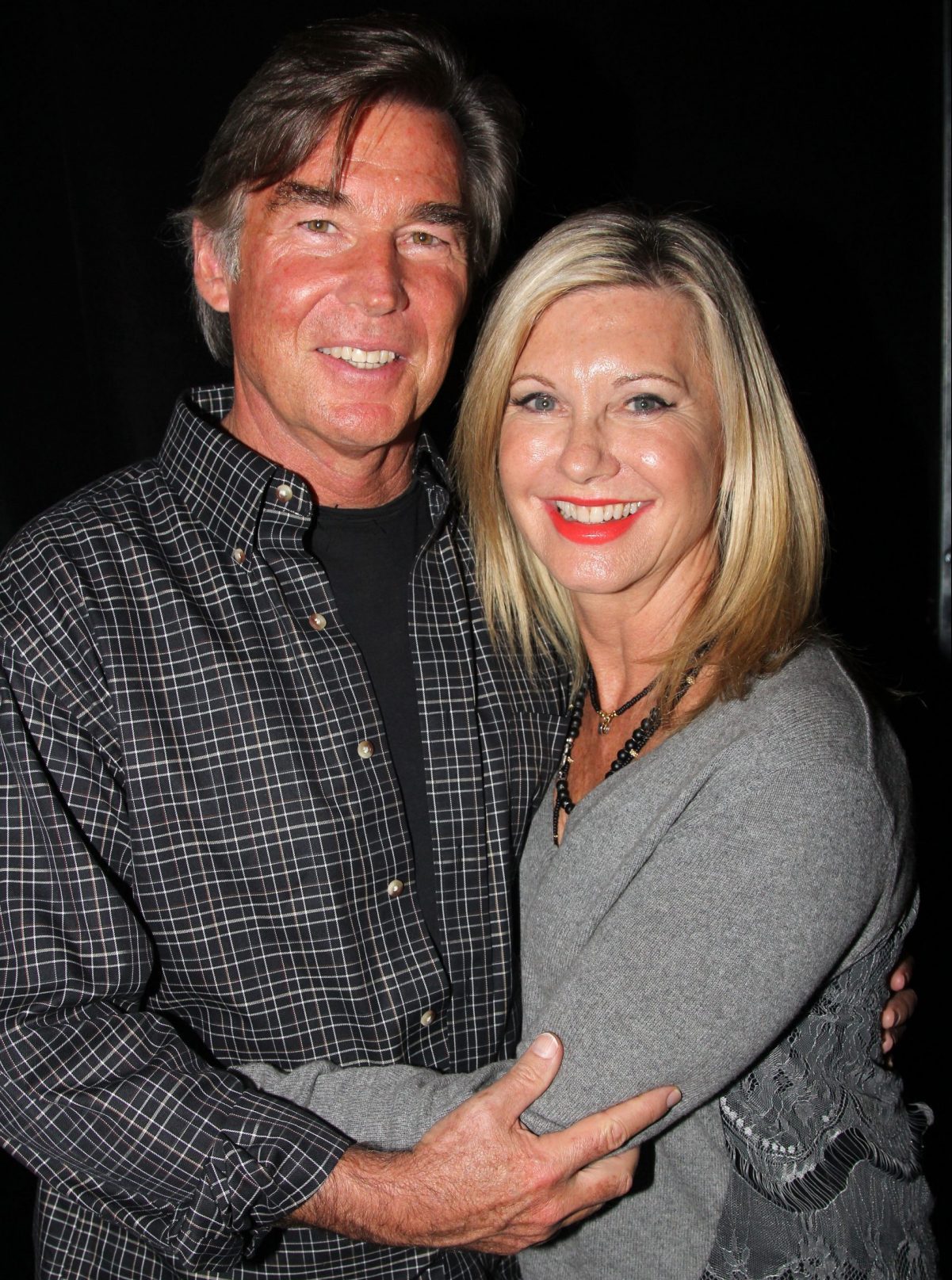 He called her the "most courageous and compassionate woman" that he's ever known, who had a "calming capacity to genuinely care about other people."
"There's an old adage that like attracts like, and Olivia knew that her voice and her huge profile of talents were a gift," he continued. "Her legacy continues as a joyful, healing spirit who is continuously focused on moving things, in her words, 'into the love and the light.'"
Related: Love Conquers All: How Olivia Newton-John's Second Marriage Gave Her Strength On Her Cancer Journey
When Newton-John was first diagnosed with metastatic breast cancer nearly three decades ago, she was treated with nine months of chemotherapy and a breast removal surgery, called a mastectomy. It was a lot to go through, and at the time, she was married to her now-ex husband, the actor and dancer Matt Lattanzi — they married when he was 25 and she was 36 — and was caring for their then-six-year-old daughter, Chloe Rose Lattanzi. And while Newton-John was able to overcome her first bout with cancer, the treatment wasn't the only aspect of her life challenging her: she and Lattanzi divorced three years after the breast cancer diagnosis.
Then, Newton-John's cancer returned in 2013, after she had gone through the traumatic disappearance of Patrick McDermott, the cameraman boyfriend she dated off and on after her divorce. McDermott, then 48, had gone on a fishing trip off the coast of California in 2005, and never returned.
Again, Newton-John overcame her cancer while going through these difficult personal struggles.
Perhaps that's why, when her cancer returned yet again in 2017, this time having spread to her tailbone, it meant so much that Newton-John was in a happy, supportive relationship with Easterling.
Olivia Newton-John's Breast Cancer Journey
Newton-John lived for over five years with advanced breast cancer and remained a cancer thriver throughout her journey.
The Aussie singer was first diagnosed with breast cancer in 1992. To treat her cancer, she had chemotherapy and a partial mastectomy (surgical removal of cancerous breast tissue). In 2017, Newton-John's cancer returned and it had spread to other parts of her body, so she had radiation therapy to treat it.
Related: Olivia Newton-John Gives Fans On Metastatic Breast Cancer Fight: 'Your Mind Is a Very, Very Important Part of Your Healing'
A mastectomy is the removal of the entire breast during surgery. There are different factors to weigh when considering a mastectomy; chief among them is whether breast-conserving surgery (or, a lumpectomy) is possible.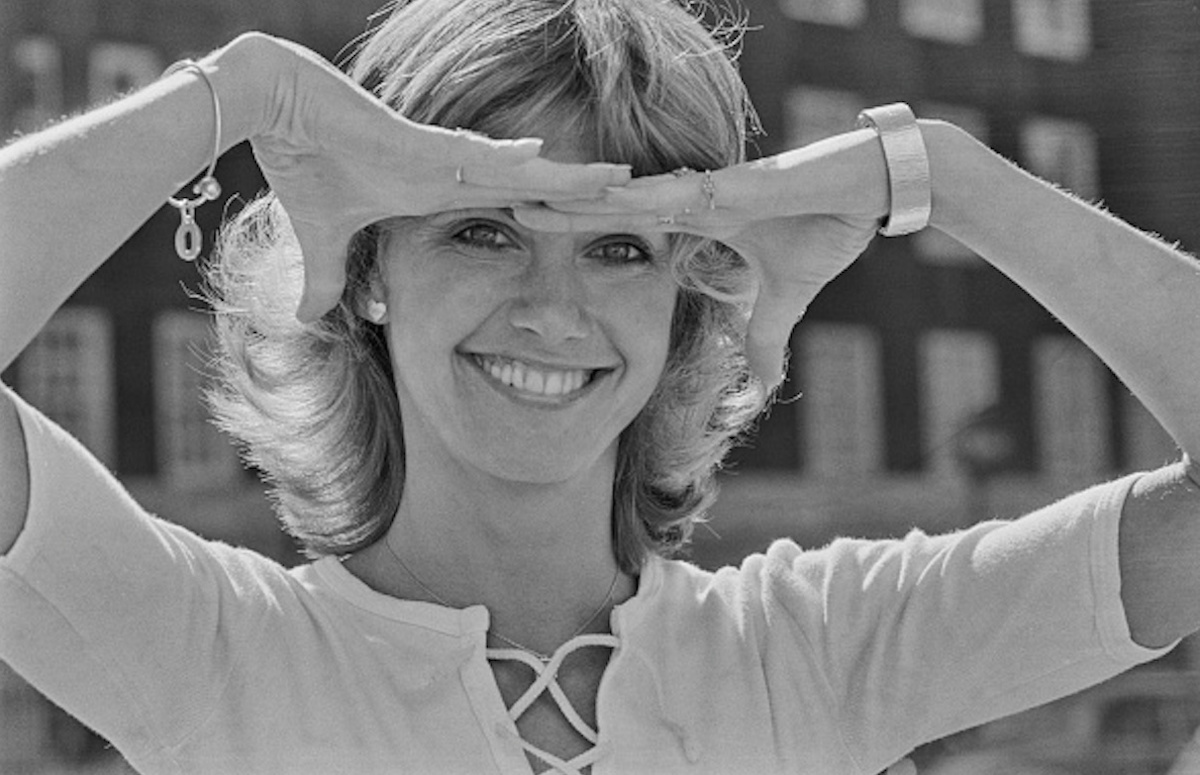 In an earlier interview, Dr. Ann Partridge, an oncologist at the Dana-Farber Cancer Institute, explains the process for determining whether or not a woman should have a mastectomy to treat her breast cancer. The doctor says, "So when I talk to a woman who comes to me and she has breast cancer, I evaluate what the standard options for treatment for her are, which typically include cutting out the cancer– which is either a lumpectomy if you can get it all with just a little scooping around of the area that's abnormal or a mastectomy for some women meaning taking the full breast because sometimes these lesions can be very extensive in the breast."
"And I'll talk to a woman about that and I'll say these are two main options or the big fork in the road," she says.
In a previous interview with SurvivorNet, Newton-John spoke about her experiences with breast cancer and the effects of treatment. She said, "I have some neuropathy in my feet, which is probably my biggest problem because I love to walk. I love to hike. I love to play tennis and all those things. I can't do anything about the trade-off; it's okay. My feet have been my biggest issue and I get some back pain."
When Should You Consider a Mastectomy?
The Singer & Actress Stayed Positive Throughout Her Disease
We love how Olivia stayed positive throughout her cancer battle and uplifted others. She not only stayed positive and grateful, she also sought ways to mitigate the negative effects of cancer treatments like chemotherapy.
The singer was a proponent of using medical marijuana as a complementary therapy to treat her cancer. She advocated for use of marijuana not as a replacement for traditional therapies, like chemotherapy, but to support them, too.
She told SurvivorNet in an earlier interview, "I weaned myself off [prescription pain med] with cannabis, which I think is incredible. People should know that, because you're not going to die from cannabis. That was really powerful for me to find out as well. I've continued on a regime with cannabis ever since."
Newton-John was determined to help others living with cancer. She lost her friend Kelly Preston, wife of John Travolta, in 2020.  "Obviously, Kelly was a friend and a beautiful human inside and out," Newton-John told SurvivorNet. "It really strengthened my determination to find treatments for people. I've lost many friends in this last year, and I seem to have lost a lot of people to cancer that I know."
She continues, "So it just makes me more determined to get this foundation going and get information out there. How people can help themselves on the journey and live better with it."
Understanding Metastatic Breast Cancer
Stage 4, or metastatic breast cancer, means that your cancer has now spread to distant areas of the body. Even though there is currently no cure for metastatic breast cancer, doctors have many options to treat this stage advanced stage of breast cancer.
Hormone therapy, chemotherapy and targeted drugs are all options to talk to her doctor about, depending on your individual needs. Sometimes surgery and/or radiation is considered as part of the treatment, but mainly it is important to focus on improving your quality of life.
The treatment plan for metastatic breast cancer patients depends on the specific needs of the woman, whether they need an aggressive chemotherapy or depending on the doctor's assessment, they may benefit from another medication.
A Leading Expert Discusses Metastatic Breast Cancer
For hormone receptive positive cancer breast cancer patients, doctors try to see how long they can keep patients on oral therapies. Very often, newly diagnosed metastatic hormone receptive-positive breast cancers (where cells have either estrogen (ER) or progesterone (PR) receptors or both) respond best with different hormonal medications, and sometimes for many many years.
Treating Metastatic Breast Cancer
Dr. Erica Mayer, a medical oncologist at Dana-Farber Cancer Institute, says clinical trials have shown that hormone medicines are more effective when paired with targeted therapies. At some point, chemotherapy will be introduced. And according to Dr. Mayer, it's delivered at a dose and schedule that's as well-tolerated as possible.
"We are so lucky in breast cancer that we have so many effective and well-tolerated treatments," Dr. Mayer tells SurvivorNet. "I'm so gratified to see that patients are doing better and living longer today with metastatic breast cancer than they have ever done before."
Bottom line, there are more and more options becoming available for patients to manage symptoms of advanced stage disease, and it's best to talk about specific treatment plans and what is best for you with your own doctor.
Women Living Longer With New Targeted Treatments
Breakthroughs in treatment for breast cancer are happening now. And a recent recommendation grants more access to the promising drug Enhertu. But for many other women around the world, the drug and the crucial testing needed to see who might be eligible for it are still not accessible, or even something being discussed by doctors.
Hundreds of more people are now eligible to receive the cancer therapy Enhertu after the UK's National Institute for Health and Care Excellence just recommended the drug for patients with unresectable (not removable with surgery), metastatic (stage four) HER2-positive breast cancer after at least one anti-HER2 therapy.
"This cutting-edge drug will give hundreds of patients with secondary incurable breast cancer hope, increasing the amount of time people have before their cancer gets worse, and allowing them to live normal, healthy lives for longer," Peter Clark, the National Health Service England Cancer Drugs Fund Clinical Lead Professor, said.
Do You Have HER2-Positive Metastatic Breast Cancer? Here's A Breakdown Of Some Of Your Treatment Options
This is exciting because we've seen that the use of trastuzumab deruxtecan (brand name: Enhertu) "resulted in significantly longer progression-free and overall survival than the physician's choice of chemotherapy" for patients with metastatic breast cancer.
Enhertu is targeted therapy approach called an antibody-drug conjugate, or ADC. That means that Enhertu is made up of a monoclonal antibody chemically linked to a drug. The monoclonal antibody portion of an antibody-drug conjugate binds to specific proteins or receptors found on certain types of cells (including cancer cells) and then the linked drug enters the cells and kills them without harming other cells.
RELATED: FDA Approves Diagnostic Test to Identify Patients with Metastatic Breast Cancer Expressing Low Levels of HER2
Trastuzumab is the antibody for Enhertu and durexecan is the payload, or chemo. So trastuzumab binds onto whatever HER2 proteins it can find on cancer cells and then durexecan prevents the cells' DNA from replicating.
Right now, Enhertu can be used in patients with HER2-positive and HER2-low metastatic breast cancer (having metastatic cancer means it has spread beyond its place of origin).
HER2 and Breast Cancer
HER2, in general, is a protein that helps breast cancer cells grow quickly (HER2 is an acronym for Human Epidermal Growth Factor 2).
"We have entered the era of precision medicine," Dr. Yuan Yuan, Director of Breast Medical Oncology at Cedars-Sinai, previously told SurvivorNet. "I think that's encouraging. This is more applied to the metastatic setting. Now we're able to look at one's genomic profile.
"HER2 is scratching the surface."
The Unique Features of Breast Cancer: Deciding the Right Course of Treatment
The presence of HER2 in breast cancers has traditionally been divided into two groups, either positive or negative. But that organization left about 50% of patients somewhere in the middle. So, now researchers are looking into an additional classification called HER2 "low."
Breast cancer cells with higher than normal levels of HER2 are called HER2-positive. These cells are found in about 15% to 20% of all breast tumors. These cancers tend to grow and spread faster than breast cancers that are HER2-negative, but they are also much more likely to respond to treatment with drugs that target the HER2 protein, like Enhertu.
HER2-low cancers have a minimal amount of HER2 expression but do not meet the classic definition for HER2-positive tumors. This newer grouping is very important as it represents approximately 50 percent of all patients with breast cancer and we've seen patients in this grouping respond to Enhertu.
"What we've learned is that some of these patients we thought were HER2 negative are actually HER2 low," SurvivorNet advisor Dr. Elizabeth Comen, a medical oncologist at Memorial Sloan Kettering Cancer Center, told SurvivorNet.
Do You Know Your HER2 Score?
Even though we know antibody-drug conjugates like Enhertu can function with low levels of HER2 expression, the minimum level of HER2 required for them to benefit patients is not known at this time.
Still, it is important that breast cancer patients ask their doctors about their HER2 score to see if they qualify for targeted therapies like Enhertu. During an interview on ABC's "Good Morning America," Dr. Comen spoke about the excitement of Enhertu and this new classification for metastatic breast cancer patients.
The Major Change That Every Metastatic Breast Cancer Patient Should Get Tested For– SurvivorNet Adviser Dr. Elizabeth Comen On 'GMA'
"One of the most challenging types of cancer to treat is metastatic breast cancer," Dr. Comen said. "And a new treatment, an FDA approved treatment, called Enhertu or T-DXd is being used to improve the survival of patients with a new classification of metastatic breast cancer called HER2-low metastatic breast cancer.
"So, for anybody watching, if they or their loved one has metastatic breast cancer, it's critical that they ask their doctor, 'Do I have HER2-low breast cancer and might this be an appropriate treatment for me?"
Contributing: Dr. Rodrigo Leão Edelmuth and SurvivorNet Staff
Learn more about SurvivorNet's rigorous medical review process.
---