"Grey's Anatomy" star Patrick Dempsey ("McDreamy" to his devoted fans) joined  Maine Public Radio this week to talk about his contributions to cancer care — including the supportive care Dempsey Center, which he founded in honor of his mother. Dempsey, who is now 53, lost his mother, Amanda Dempsey, to ovarian cancer in 2014.
When the radio station opened up the line for listeners to call in and ask Dempsey their questions, and one caller's comment that there were too few nurses on "Grey's Anatomy" prompted a response from the actor that emphasized the valuable role that nurses play during a cancer journey. The personal connection and support that nurses provide, he said, is "what patients and families want and need — to have that empathy and emotion and sensitivity."
Read More
RELATED: We Love That "McDreamy" Patrick Dempsey Is Utterly Devoted To Ovarian Cancer — The New Options That Might Have Helped His Beloved Mom
The caller, who shared that she herself was both a cancer survivor and a practicing oncology nurse, thanked Dempsey for his work starting a cancer center that provides the type of whole-person, emotional support that all patients with cancer need, but not all have access to during their treatment. "I feel so strongly that you get involved on a personal level," she said, thanking Dempsey for the full week he spends visiting the center every month–a personal connection she acknowledged you don't see often with celebrity cancer philanthropists and big donors.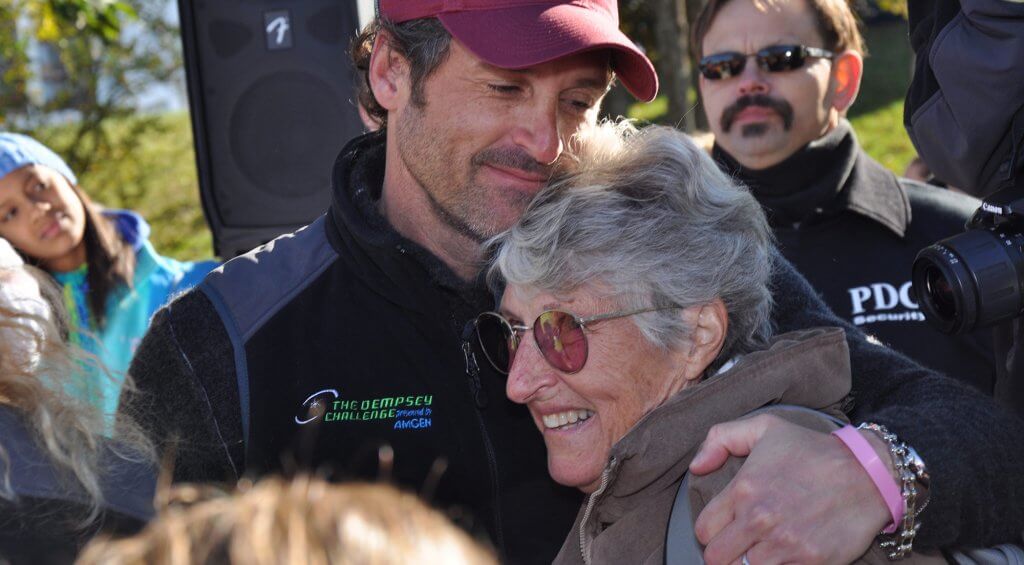 "There are so many people that give money," she said, "And yet few of them are really connected to the patients and the rewards."
RELATED: "Treat the Person, Not the Disease" — Actor Patrick Dempsey, Who Lost His Mother to Ovarian Cancer, Advocates for Holistic Therapies To Compliment Cancer Treatment
After thanking Dempsey, the caller told him that she'd "loved him on the show ["Grey's Anatomy"]," but she had a bit of a bone to pick: nurses, she said, weren't well represented on the popular medical drama. The series, which is now in its 15th season, has been airing since 2005, and many viewers have been critical of how the series glorifies surgeons, but rarely gives any screen time to nurses or acknowledges the important role they play in a patients' care.
Dempsey didn't dwell on "Grey's Anatomy" in his response to the listener. Instead, he shared that, in his personal experience with his mother's care, it was the oncology nurses who made all the difference.
"Oncology nurses are amazing," Dempsey said. "They're on the front lines when you're in the hospital and your loved one is recovering. It's the nurses who know what's going on — they know what the dynamic is with the doctors. When we were going through this with my mother, we got so much information and support from the oncology nurses … [they] invest so much emotion. The families feel that and the patients feel that. And that's what drives us [at the Dempsey Center]. We learned a lot about what [oncology nurses] do as a profession. It's highly touching."
RELATED: Five Years After Tragically Losing His Mom, Patrick Dempsey Is Honored For His Genuine, Longterm Commitment To Ovarian Cancer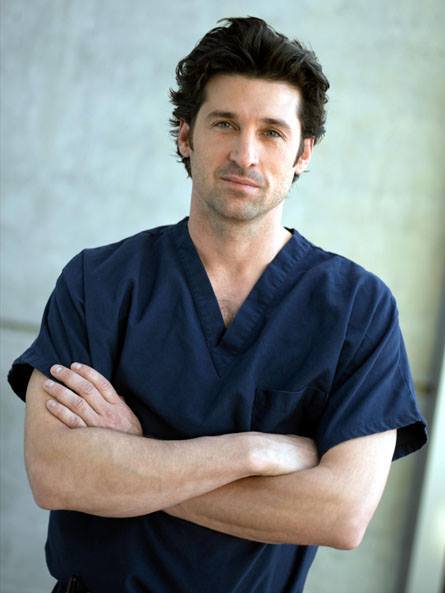 Emotional and Holistic Support: Dempsey Believes in "Treating the Person, Not the Cancer"
The empathy, emotion, and sensitivity that Dempsey acknowledged is exactly, he said, what he aims to provide with the  Dempsey Center, which currently has two locations in Dempsey's home state, Maine. The center, which is completely free to access thanks to Dempsey's own contributions, provides services such as acupuncture, yoga, tai chi, nutrition classes, massage therapy, counseling, support groups, and grief and bereavement services.
RELATED: It's Time We Cleared Up Some Misconceptions About Palliative Care
Dempsey recently pointed out that his center and the services it provides are not supposed to be an alternative to conventional treatment. "It's a compliment to what the doctor is doing, and we're seeing the benefits of that," he said.
This kind of approach—that is, complimenting conventional medicine with holistic healing methods and supporting, whole-person care—is called "integrative medicine," and many doctors believe in its benefits, given that the effects of the disease go beyond the physical impact of the cancer itself.
RELATED: Mental Health and Cancer: New Survey Shows Over a Third of Patients Aren't Getting the Support They Need
"Integrative medicine is an approach to care that puts the patient in the center of care and everything flows from that," Dr. Brian Berman, Director of the Center for Integrative Medicine at the University of Maryland School of Medicine, told SurvivorNet in a previous conversation about the difference between alternative medicine and integrative medicine. "It emphasizes lifestyle behavior, like diet, stress management, nutrition, and it also blends the best of conventional medicine and complementary therapies."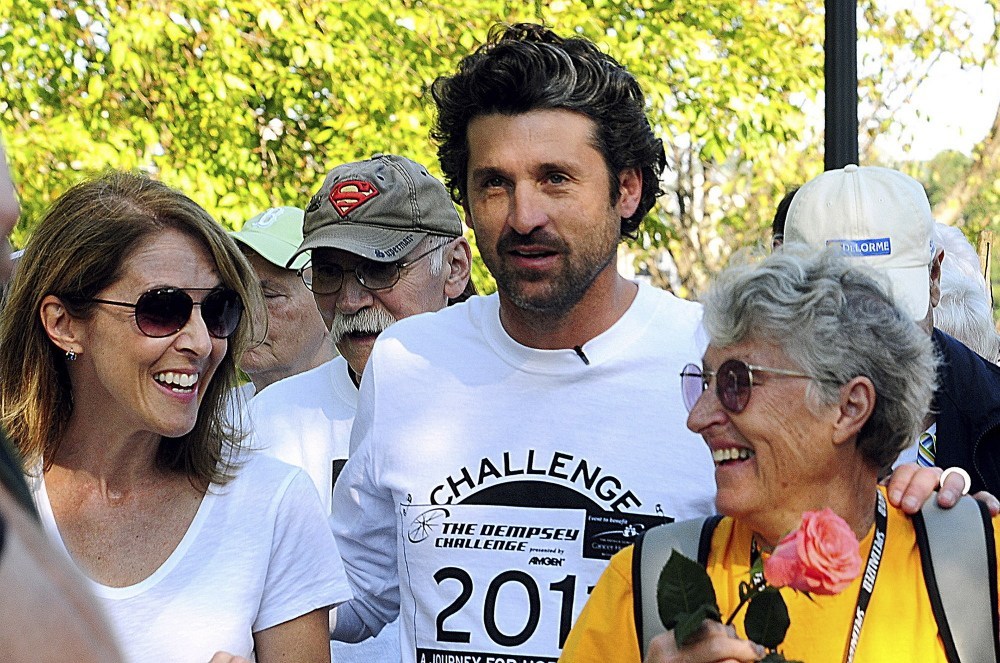 RELATED: The Difference Between Integrative Medicine and "Alternative Medicine"
In the years since Dempsey founded the center, its reach has grown, and patients and survivors have begun to sing its praises. One woman, a survivor named Lona Farrell, recently told a Maine news station, that the Dempsey Center was her "saving grace" during treatment for her rare cancer, a neuroendocrine tumor. Farrell told News Center Maine that, during her cancer journey, she had struggled with depression. "Your family, if they haven't had a cancer, they can't really understand and you don't want them too," she said.  "I feel blessed to be here and have this center."
Learn more about SurvivorNet's rigorous medical review process.
---