Jeopardy! host Alex Trebek has been really incredible during his battle with stage 4 pancreatic cancer, persevering through terrible pain in order to show up for work, and serving a a spokesperson for the disease, but even he knows that sometimes, treatment has to be the priority, and everything else has to wait.
Trebek canceled an appearance on a cruise for Turner Classic Movies (TCM) called the "Classic Movies Cruise," scheduled to sail this month, in order to put his treatment for cancer first.
Read More
"I love sailing on the TCM Classic Movies Cruises, so I'm very disappointed that I will not be able to make the October sailing," he wrote to the cruise. "As you know, I'm battling pancreatic cancer, and the schedule for those treatments does not permit me to be away for that week. I hope you all enjoy the cruise, and that I will be able to join next year's event."
Trebek has appeared on this cruise in the past, to host a live classic movies show for the guests in which music plays and contestants have to guess which movie it's from.
Information about taking a break and prioritizing treatment during cancer
There are people who can continue to work during cancer treatment, and those who need to take some time away. The reality is — it really depends on the person, their individual cancer, and the treatment. People who work in the oncology field — doctors and social workers — have told SurvivorNet that they absolutely recommend working during cancer treatment, if you can, because work can really establish a sense of normalcy in a person's life.
However, not everyone can. Victoria Rego, a triple-negative breast cancer survivor, said that during her treatment — work simply wasn't possible.
Cancer survivor Victoria Rego on taking time off work during cancer treatment
"My treatment went through a year and a half, at which point I had stopped working," Victoria said. "I was on leave for about a year, and when I went back they had hired two people to replace me, so they laid me off. I was actually kind of grateful for it."
In Victoria's situation, the loss of one job was kind of serendipitous. She discovered that SHARE Cancer Support, an organization meant to educate and empower women with breast and ovarian cancer, was hiring.
"SHARE Cancer Support, which helped me out during my treatment, happened to be hiring and I applied," Victoria said. "There are all these other side effects and body image aspects that you don't really hear about when you're diagnosed … People claim they don't discriminate, people try not to discriminate. But they do look at you like, hey, what's going on? So when I was interviewing at SHARE, it was like a relief, almost, knowing that I was going into a place where they would get it."
Alex Trebek's last health update
The last health update fans got from a source close to Trebek came from long-time Jeopardy! producer, Harry Friedman. He spoke to The Hollywood Reporter about how he believes Trebek's determination is helping him to respond remarkably well to cancer treatment.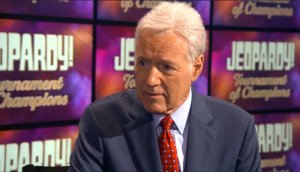 "Alex is remarkable in many ways, not the least of which is he's got an iron will and an unequaled determination to beat this," Friedman said. "He underwent several rounds of chemo and that brought his numbers down. They were around 1,000 at one point and now they're down into the high teens."
Alex Trebek's cancer journey
On March 6, 2019, Trebek announced to the public that he had been diagnosed with stage IV pancreatic cancer, a cancer that is notoriously difficult to treat. Stage IV pancreatic cancer has a median survival time of around 3 to 6 months, which means that most people live only 3 to 6 months from the time of their diagnosis.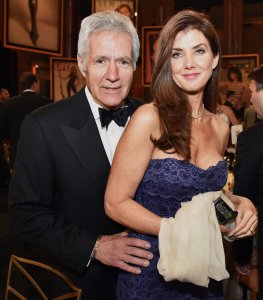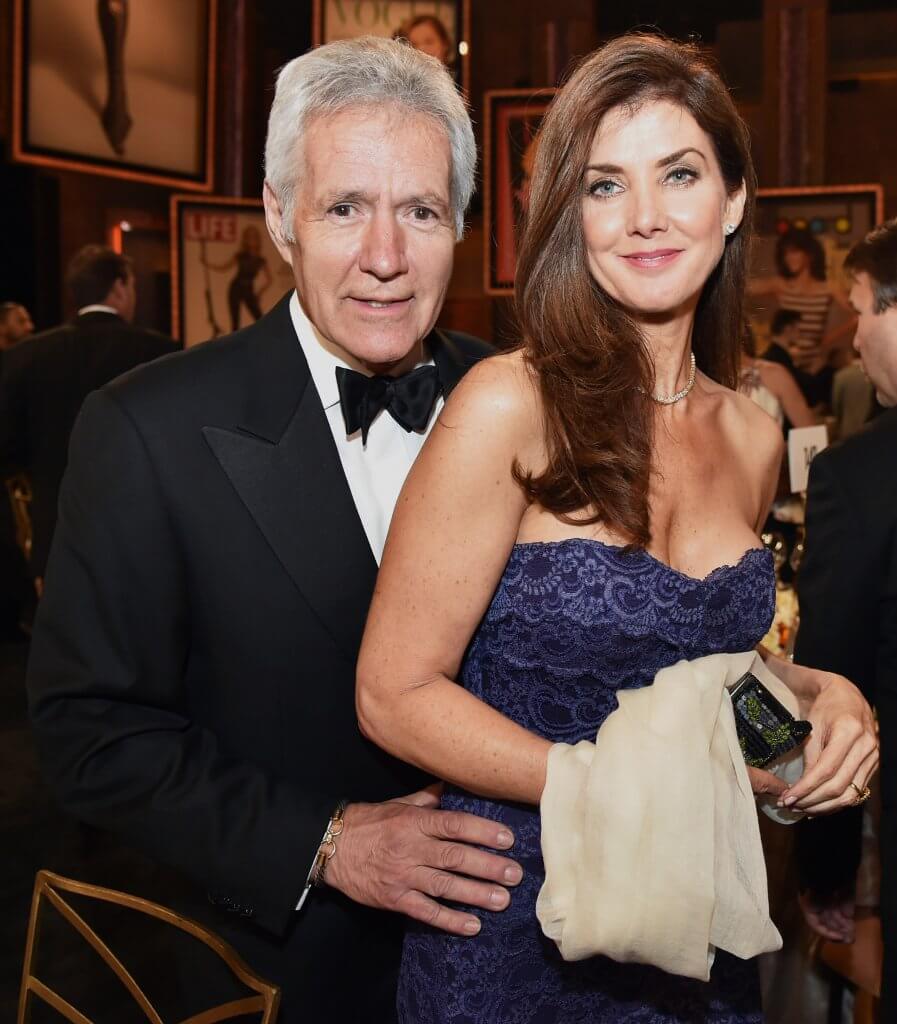 In several recent interviews, Trebek has also expressed that his cancer has been responding well to treatment. In one interview with People magazine in May, he said that it was "mind-boggling" how the chemotherapy had reduced his tumors so effectively.
This is rare for patients with Trebek's type and stage of cancer. According to Dr. Allyson Ocean, a Medical Oncologist at Weill Cornell Medical Center, chemotherapy drugs and radiation often have a hard time penetrating pancreatic cancer tumors. One of the reasons for this is that pancreatic cancer tends to be diagnosed late — as it was for Trebek — after the cancer has already spread. At earlier stages, pancreatic cancer rarely causes any pain or symptoms, meaning doctors and patients don't necessarily have a reason to suspect it's there.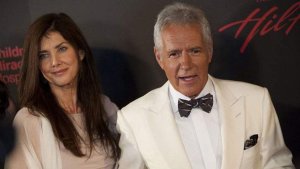 But while chemo and radiation don't tend to be all that effective in treating late-stage pancreatic cancer, there are some instances where it is, and according to Friedman and Trebek himself, Trebek's cancer is one of those cases.
The iconic game show host has been continuing to live and take part in the activities that bring him joy.
Information about pancreatic cancer treatment
When pancreatic cancer is in the early stages, more treatment options are available. If a tumor is small and localized, surgical removal may be possible. But since the disease is often diagnosed in more advanced stages, this doesn't happen often. With advanced cancer, chemo and radiation may be options, but they tend to not be incredibly effective — with the exception of a small number of cases, which Trebek's appears to be.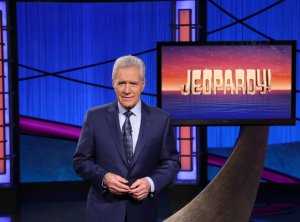 In another interview in May, Trebek shared with the Canadian Broadcast Company that if his cancer responded well enough to chemo, he might be a candidate for a new, cutting-edge treatment called immunotherapy, which would empower his body's own immune system to attack his cancer cells. For immunotherapy to be an option, pancreatic cancer tumors have to have specific characteristics in their genetic makeup. This, too, is rare, but according to Trebek, his cancer may have the unique gene mutation to make this a possibility. Though Trebek has not shared whether the "mind-boggling" results from his chemo were indeed enough to make him a candidate for immunotherapy, the star was optimistic when he shared the possibility.
Learn more about SurvivorNet's rigorous medical review process.