Common's Cancer Loss
Chicago-born rapper Common, 48, lost his father to prostate cancer in 2014; he said his father's disease made him want to take better care of his health.
Prostate cancer doesn't have one specific symptom, but there are bodily changes to look out for that may indicate the disease.
PSA (prostate specific antigens) tests are used to screen for this cancer, and men should do them regularly starting at age 55, or earlier if there's a family history of the disease.
Rapper Common, 48, said he uses therapy and working out to get him "in the right space and be a happier person." Given the year we've all had, that's not always easy! But he has much to be happy about this year: A talented and hilarious girlfriend, actress and comedian Tiffany Haddish, as well as being named a "
Sexiest Man of 2020
" by
People
magazine.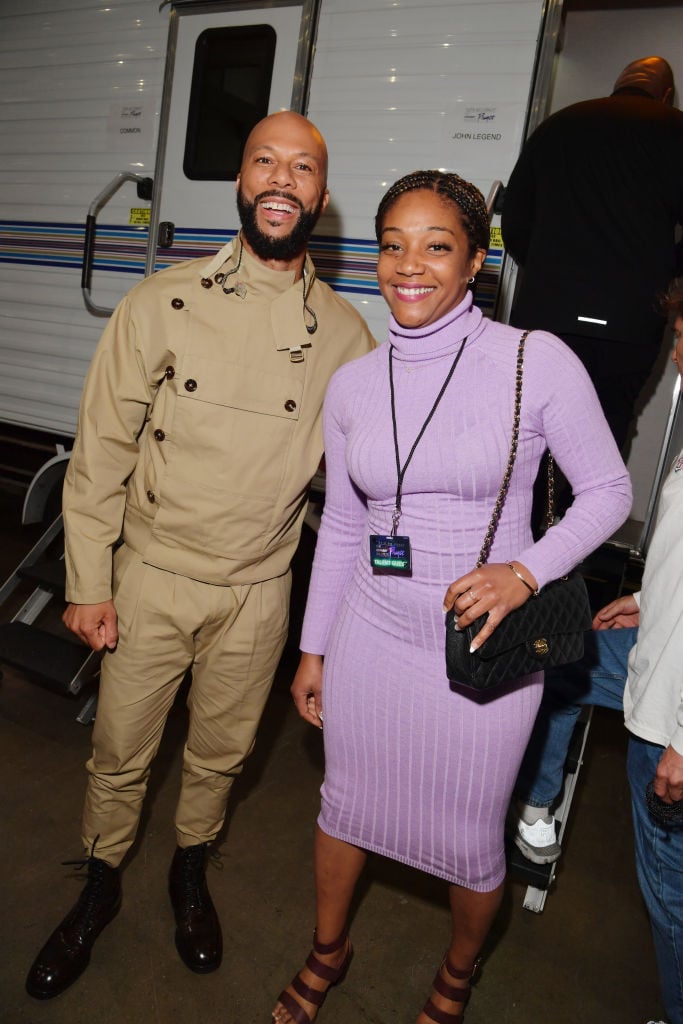 Read More
In an interview on the
Tamron Hall
talk show, Common chatted about his "sexiest man" superlative, and he also
spoke about his dad
, Lonnie Lynn, who died of
prostate cancer
in 2014.
Related: 50% of Men Aren't Concerned About Prostate Cancer & 40% Delayed Doctor Visits During Covid-19 — SurvivorNet Survey Reveals Astounding Way Men Ignore Their Health
He has said that his dad's death made him realize he's not invincible. "Seeing my father
go through prostate cancer
, I was inspired by ways he was taking herbs and really focused on his diet, and he saw the results [of his efforts] by living longer with prostate cancer. But because [his cancer] had probably been further along than we would've wished, it did
eventually cause his death
. And it made me know that I have to take care of myself."
In an earlier interview with the Associated Press, Common said his dad inspired him to dream bigger and try harder. "The way he said things made me look at life and the world in a new way, in a different way," said Common. "They always sparked a thought in my head. His words would always make me strive to achieve higher, to write better, to be more truthful with my words."
Prostate Cancer Diagnosis
Common's dad passed from prostate cancer in 2014. And while we don't know specific details about the progression of his disease, or his treatment plan, we do know there are ways to be more aware of this disease. Knowing some of the symptoms, as well as screening for this disease, can help with catching – and treating – it early.
Related: 'Today' Show's Al Roker, 66, Had Surgery to Treat Prostate Cancer & Says It Went Well But Needs "Lifelong Testing"
When it comes to prostate cancer, there isn't one definitive symptom for the disease. Dr. Edwin Posadas, a Urologic Oncologist at Cedars-Sinai Medical Center, told SurvivorNet in a previous interview, "Prostate cancer is a very odd disease in that it doesn't have a particular symptom. I could not tell a man, 'this is really the bad sign that you've got prostate cancer.'"
Related: 5 Biggest Risk Factors for Prostate Cancer; 'Today' Co-Host Al Roker's Diagnosis Shines New Light on This Disease
Dr. Posadas notes that it's important to be aware of your body, and notice if and when something feels off. "So when men think about things in their urinary tract, they often think about urinary frequency. My urination is different. I'm peeing too much. I'm peeing too little. I'm waking up at night to pee. Is this a bad thing? Possibly, cancer would be on the list of possibilities, but the good news is it's not the only thing that's on that list. So why is this important? One, if your body's telling you something, you should listen."
There's No One Definitive Symptom for Prostate Cancer, But There Are Clues
PSA Tests to Screen for Prostate Cancer
The primary way to screen for prostate cancer is by doing a PSA (prostate specific antigen) test. Current guidelines recommend that all men begin screening for prostate cancer at age 55 and continue with screenings until 70.
Related: Prostate Cancer Survivor Elton John, 73, Thanks His Amazing Husband for Getting Him Through Everything
Prostate cancer is, typically, a slowly progressing disease. Catching it early improves prognosis and treatment options. In an earlier interview with SurvivorNet, Dr. David Wise, a Medical Oncologist at NYU Perlmutter Cancer Center, stressed the importance of early screenings if there is a history of cancer in the family.
Related: Legendary Singer Frank Zappa Passed Nearly 27 Years Ago From Prostate Cancer; We've Seen Incredible Medical Advances Since Then
"Men who are at high risk because of a family history should have PSA testing earlier," said Dr. Wise. "At latest, age 40, but probably even by age 35, they should have an initial PSA. That PSA test at a younger age, it's a more accurate test because the prostate has not increased in size, which can cause the test to be more difficult to interpret."
The PSA Blood Test and a Rectal Exam are Vital for Prostate Cancer Screening
Learn more about SurvivorNet's rigorous medical review process.