Working While Battling Cancer
"Will and Grace" star Shelley Morrison was a beloved actress who bravely battled breast cancer twice and lung cancer before passing away from heart failure at age 83 in 2019.
She underwent a lumpectomy, which removes the cancer or abnormal tissue from the breast. When her cancer returned, she underwent a mastectomy, which removes the entire breast.
She had a third of her lung removed to treat her lung cancer shortly after treating breast cancer for the second time. Lung cancer treatment options vary depending on the cancer's location, size, and if it has spread beyond the lungs.
Morrison quickly returned to work after cancer treatment. Some cancer patients can continue to work during cancer treatment, while others may need to take some time away. Doctors recommend returning to work if possible, as it helps cancer patients regain a sense of normalcy.
Cancer patients choosing to work but needing some accommodations on the job may be protected by the Rehabilitation Act, the Americans with Disabilities Act, or the Family and Medical Leave Act (FMLA).
Hollywood lost a pioneering actress when Shelley Morrison, best known for her TV role on "Will and Grace," died after battling breast and lung cancer. Despite her health challenges that spanned many years, she kept working and never lost her sense of humor. She passed away at age 83 in 2019.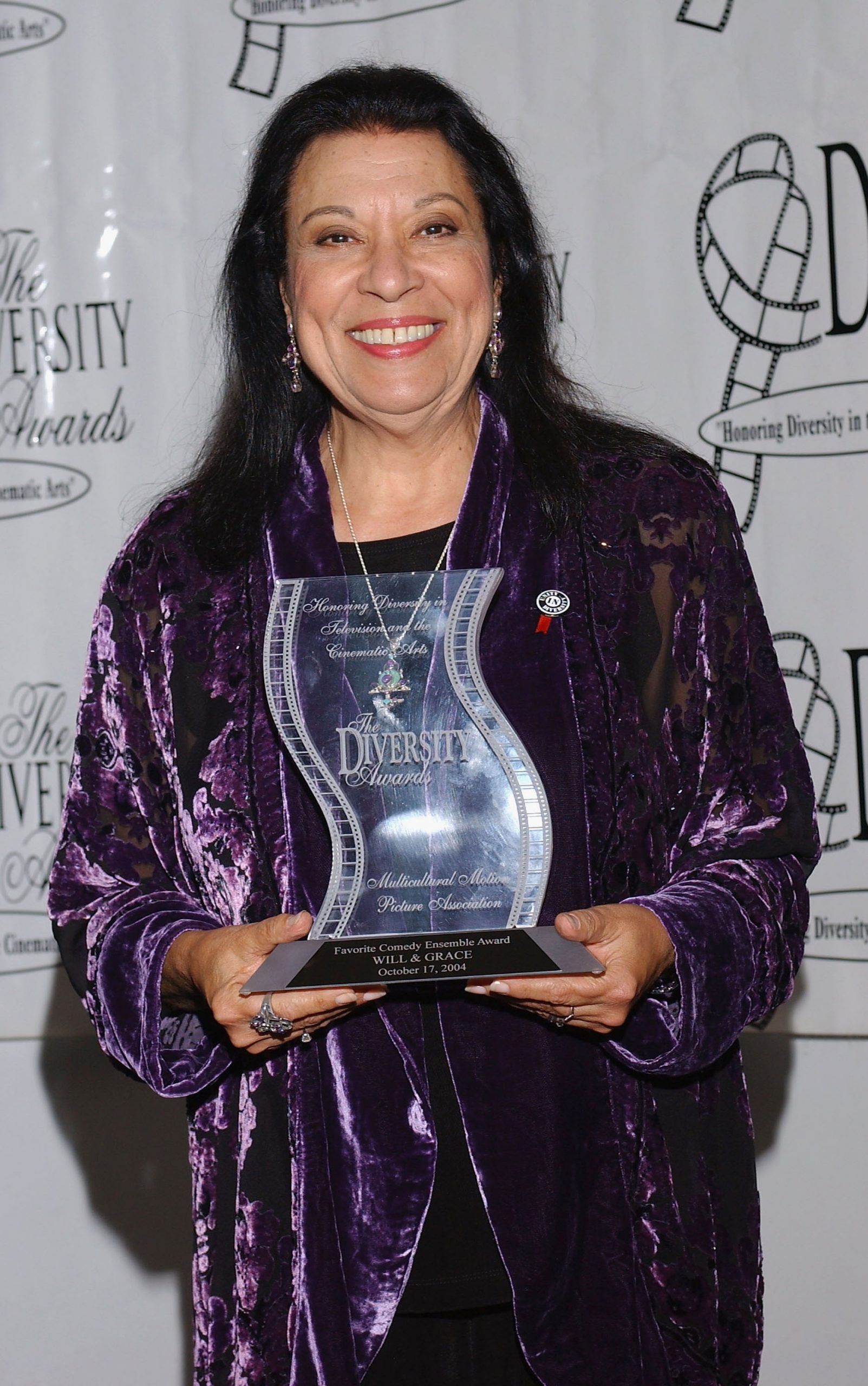 Morrison was a proud Latina who used her platform to elevate others, including some marginalized groups. The award-winning actress was famously Rosario Salazar on "Will and Grace" from 1999 to 2006.
Read More
Throughout her six-decade acting career, she said her role on "Will and Grace" was one of her "all-time favorite characters,"
according
to a statement by her publicist. She passed away from heart failure, and amid the grief from loved ones, heartfelt tributes poured in from people close to her. "[Morrison] was absolutely hilarious and had the biggest heart," her fellow "Will and Grace" actor Sean Hayes wrote on Instagram.
View this post on Instagram
Morrison's husband said, "Shelley's greatest pride as an actress was in playing the indomitable Rosario, in a comedy series that furthered the cause of social equity and fairness for LGBTQ people. She believed that the best way to change hearts and minds was through comedy," Walter Dominguez said.
Shelley's Cancer Journeys
Morrison was first diagnosed with breast cancer in 1988. While specific details on the kind of breast cancer she had are unclear, she told Closer Weekly during an interview she underwent a lumpectomy to treat the cancer.
A lumpectomy is surgery to remove cancer or abnormal tissue from the breast. It's also known as breast-conserving surgery because, unlike mastectomy, only the tumor and some surrounding tissues are removed.
WATCH: What's the recovery process like after a lumpectomy?
"A lumpectomy is typically about an hour, depending on the type of procedure that the patient needs," Mount Sinai Health System breast surgeon Dr. Sarah Cate tells SurvivorNet.
"Really, all that you remember from the surgery is just going to sleep after the IV goes in. As the breast surgeon, I then make a cut in the breast and remove the cancer, and then I will do certain plastic surgery techniques to rearrange the tissue just in that area to make it look nice. A lot of the time, the stitches are underneath the skin, and I use skin glue," Dr. Cate added.
RELATED: Should I have a lumpectomy or a mastectomy?
Although her initial treatment for breast cancer held strong for roughly a decade, the cancer returned in 1998. She decided to get a mastectomy to treat it after experiencing recurrence.
RELATED: How to reduce the risk of breast cancer recurrence?
Mastectomy is the removal of the entire breast during surgery. Several factors weigh into getting a mastectomy. Your doctor will look at the size and features of your tumor and your family history to make a recommendation.
After deciding to get a mastectomy, Morrison jokingly said, "f—k because I had a really nice rack."
After treating her breast cancer recurrence, the beloved actress was diagnosed with lung cancer. While details on the type and stage of her lung cancer remain unclear, she underwent surgery for treatment and had "a third of her lung removed."
There are several types of surgery for lung cancer, and the decision about which is best is based mainly on the location of your cancer, its size, and whether it has started to spread.
WATCH: Surgery options for lung cancer.
A wedge resection is an option if the tumor is small and located outside the lung. The surgeon removes a piece of the lung (in the shape of a wedge), and lung function is unaffected. A more involved procedure is called a lobectomy or a segmentectomy. This involves the removal of a certain segment of the lung (a lobe). During a pneumonectomy, however, the entire lung is removed.
RELATED: Managing Pain After Lung Cancer Surgery
SurvivorNet has many resources available regarding various treatment options for lung cancer.
Morrison Decided to Keep Working
A little more than a week after undergoing surgery for lung cancer, Morrison found herself back on set for "Will and Grace."
"When I work, I'm very disciplined. Always have been," Morrison said. She added her battles with cancer made her "stronger."
"We always encourage people to continue to work if they can," says Sarah Stapleton, a clinical social worker at Montefiore Medical Center.
"I think it creates a sense of normalcy for patients."
If you can work, you'll be busy, and you may not be worrying about how your treatment is going, Stapleton adds.
Sometimes, cancer can make you feel isolated and lonely, and being around people for work can alleviate feelings of loneliness.
It's important for you to have a conversation with your doctor before continuing to work during treatment. Ask your physician what you can and cannot do so you don't disrupt ongoing treatment.
Remember, sometimes cancer treatment can cause fatigue, leaving you unable to fulfill your duties as you once could.
Fortunately, some on-the-job accommodations can make working during cancer treatment a little easier.
It's important to remember people with job problems related to cancer are protected by the Rehabilitation Act or the Americans with Disabilities Act. Others may also benefit from the Family and Medical Leave Act (FMLA). This law allows many people with serious illnesses to take unpaid leave to get medical care or manage their symptoms.
Your human resources department should be able to share with you your options.
In some situations, employers must accommodate a qualified applicant or employee with a disability unless the employer can show it would be an undue hardship to do so. This could mean making changes to work schedules, equipment, or policies.
WATCH: Will my cancer get me fired?
Laurie Ostacher, a behavioral health clinician at Stanford Health Care, recommends cancer patients talk with their employer about accommodations they may need upon returning to work.
"Patients need to let their employer know [they're] going to need some flexibility… Because there are going to be days when you're not as energetic or feeling as well as other days," Ostacher explained.
Learn more about SurvivorNet's rigorous medical review process.
---