Coping With Loss & The Importance of Memory
Nearly four years after beloved actor Luke Perry died from a stroke on, 51-year-old actress Shannen Doherty took to social media to remember her late co-star with some romantic footage.
Doherty is currently fighting metastatic breast cancer; she was first diagnosed with cancer in 2015, and in 2020, she announced her cancer was back and that it had spread.
The stroke that took Perry's life wasn't his first health issue. Perry had a colorectal cancer scare in 2015, when doctors found precancerous growths and removed them.
Grief is inevitable – and essential – when you're forced to say goodbye to a loved one. Giving yourself privacy can be hugely beneficial, but opening up to others, as Doherty has done via social media, can also allow for better healing.
Embracing a happy moment from her TV career as she fights breast cancer, 90210 TV star Shannen Doherty, 51, shared a nostalgic photo of her character kissing late co-star Luke Perry on a beach.
The romantic footage from Beverly Hills 90210, originally shared as a reel by photographer Joe Dadic, featured Doherty as Brenda Walsh and Perry as Dylan McKay. Doherty and Perry's characters had a relationship in the first season of the American TV series.
Read More
Doherty, a cancer survivor who is best known for her roles in Heathers, Charmed and Beverly Hills, 90210, reshared the
heartwarming video clip
leading up to the four-year anniversary of Perry's death. He suffered a fatal stroke at the age of 52. In the clip, Doherty is seen kissing Perry while laying in the sand as the ocean waves come crashing down on them. At one point, the waves become overwhelming and the actors jump up and laugh, following up Perry running further into the water and Doherty following.
The footage concludes with the on-camera couple embracing each other in the water.
We admire Doherty for maintaining a positive outlook on life amid her cancer journey as remembers her time with Perry on the teen drama series which first aired on September 2, 2008.
Perry's first big break in the 90s when he played Dylan McKay on "90210" — and his acting career took off from there. More recently, Perry played Fred Andrews in the CW hit "Riverdale."
The stroke that sadly took Perry's life wasn't his first health issue. Perry had a colorectal cancer scare in 2015, when doctors found precancerous growths and removed them, according to Page Six. "If I had waited [to be screened], it could have been a whole different scenario," Perry told Fox News in a 2017 interview.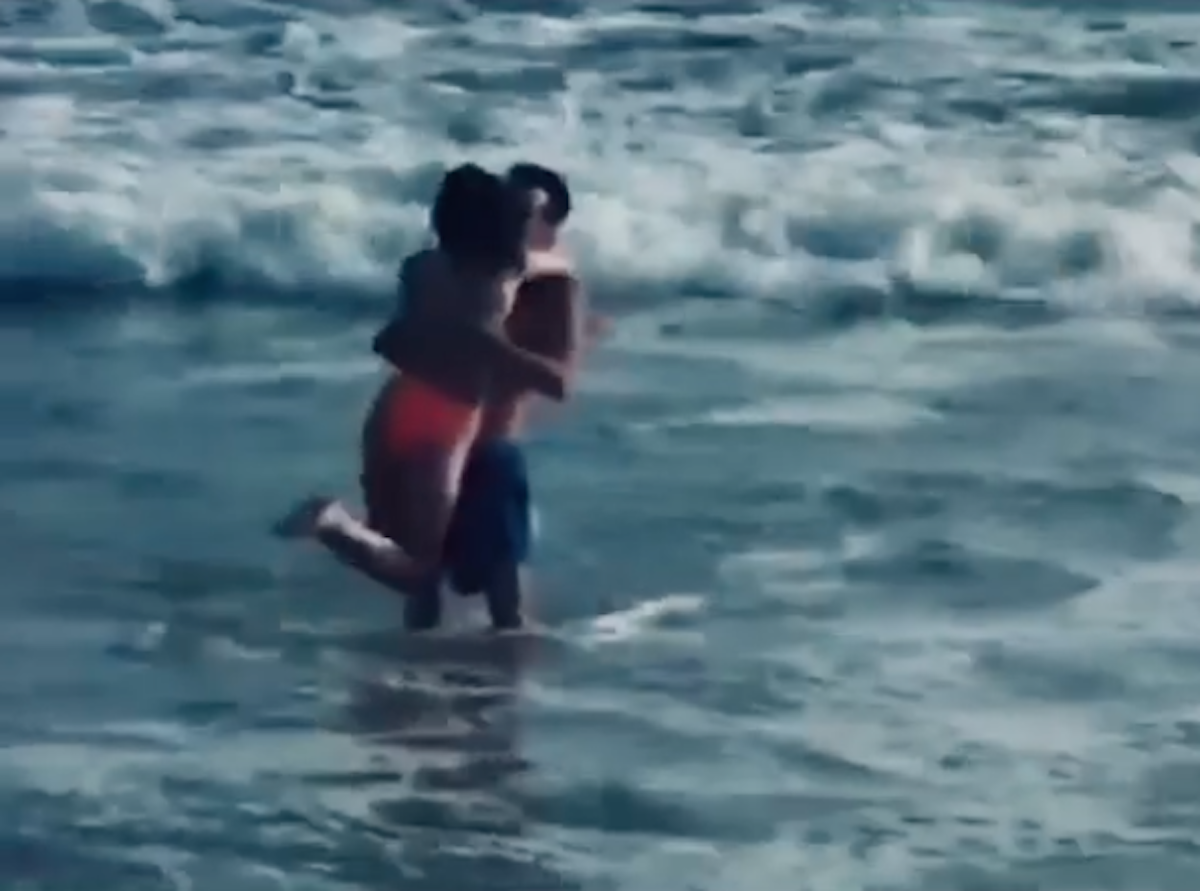 Shannen Doherty on the Loss of Her Friend
When Perry died from a stroke on March 4, 2019, Doherty shared her thoughts on the loss of her beloved 90210 coworker.
"I am in shock. Heartbroken. Devastated by the loss of my friend. I have so many memories with Luke that make me smile and that are forever imprinted on my heart and mind," Doherty said at the time of his death.
Last year, on the third anniversary of Perry's death, Doherty paid tribute to him by sharing a throwback picture of the two on her Instagram story. It showed them "staring lovingly into each other's eyes as he embraces her tightly in his arms."
"Luke was a smart, quiet, humble and complex man with a heart of gold and never-ending well of integrity and love," Doherty previously shared. "Luke reached out to me during my cancer journey and we picked right back up, albeit older and wiser, but that connection remained intact.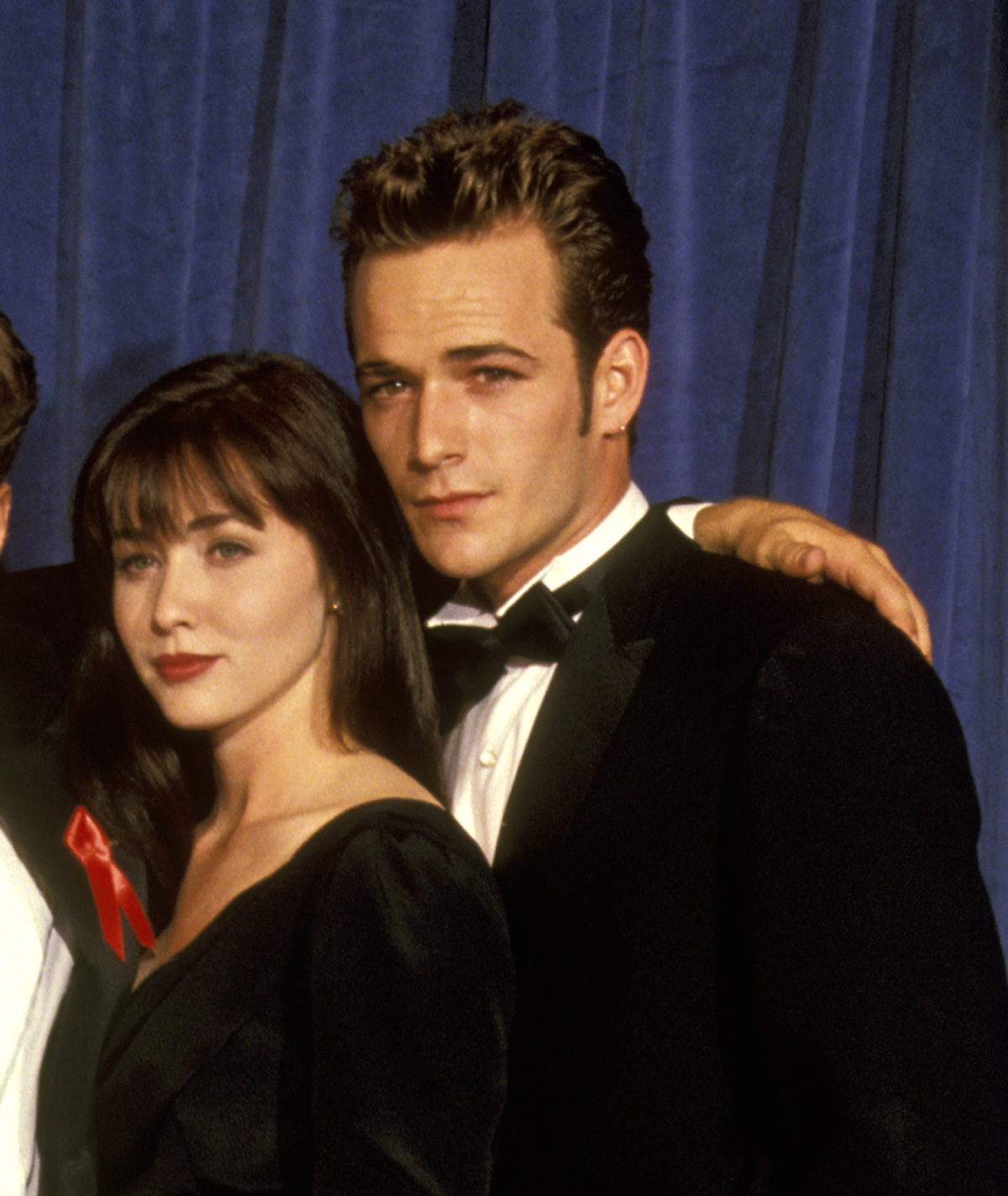 Learning to Cope with Grief like Shannen Doherty
Grief is inevitable – and essential – when you're forced to say goodbye to a loved one. Giving yourself privacy can be hugely beneficial, but opening up to others, like Doherty has done via social media and with PEOPLE, can also allow for better healing.
"I will miss him everyday. Every minute. Every second," she said at the time of his death.
In a previous interview, Doug Wendt shared his thoughts on the grieving process with SurvivorNet after losing his wife Alice to ovarian cancer.
"There is a special kind of love one has for each other when you are experiencing the journey we did on 90210 and of course life in general. Luke and I were working on show ideas for us. We wanted to work with each other again and create something special and meaningful for our fans at this stage in our lives."
"I Don't Want to Move On; I Do Want To Move Forward": Doug Wendt On Being A Caregiver and Tragically Losing His Wife to Ovarian Cancer
"We're never gonna move on, I don't even think I want to move on, but I do want to move forward," Wendt said. "That's an important distinction, and I encourage anybody who goes through this journey as a caregiver and then has to face loss, to think very carefully about how to move forward."
Everyone's journey of grief looks different, but therapy and support groups can also be wonderful options to explore. It's also important to keep in mind that time does not heal everything, but it certainly helps.
In an earlier interview with SurvivorNet, Camila Legaspi shared her own advice on grief after her mother died of breast cancer. For her, therapy made all the difference.
"Therapy Saved My Life": After Losing A Loved One, Don't Be Afraid To Ask For Help
"Therapy saved my life," Legaspi said. "I was dealing with some really intense anxiety and depression at that point. It just changed my life, because I was so drained by all the negativity that was going on. Going to a therapist helped me realize that there was still so much out there for me, that I still had my family, that I still had my siblings."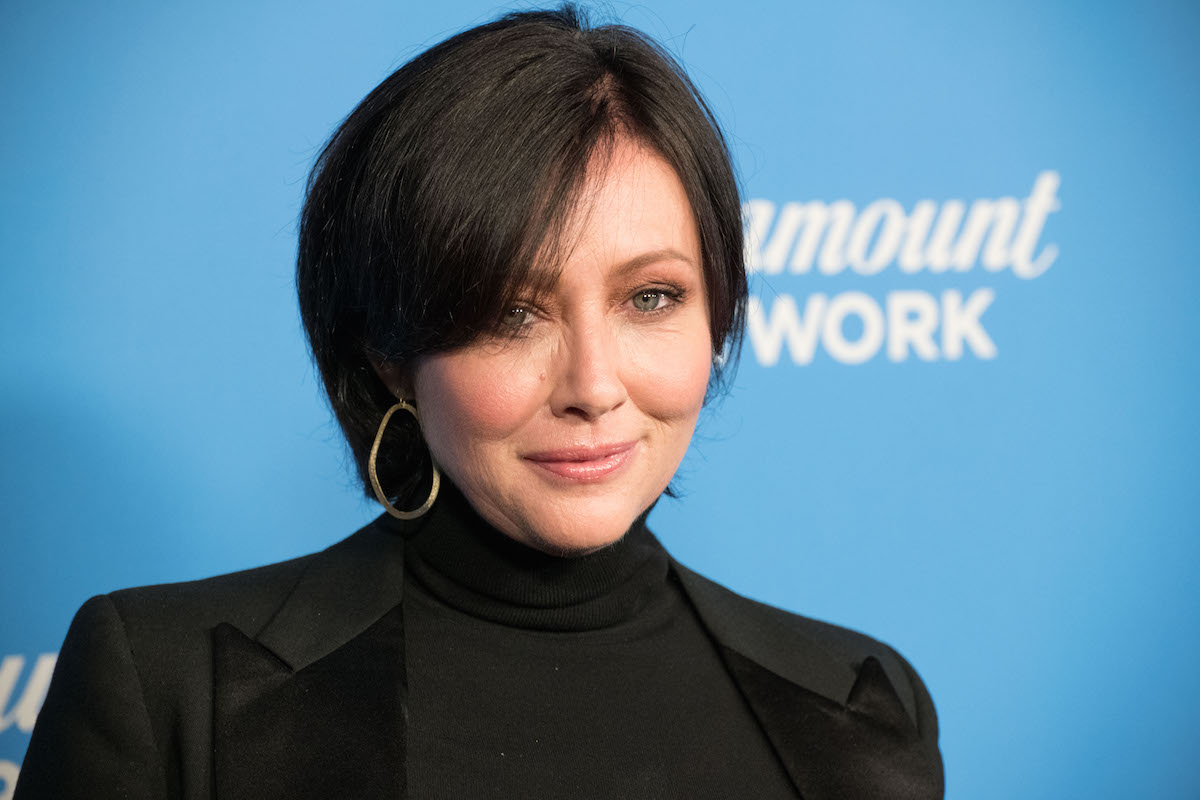 Legaspi also wanted to remind people that even though it can be an incredibly difficult experience to process, things will get better.
"When you lose someone, it's really, really, really hard," Legaspi said. "I'm so happy that I talked to my therapist. Keep your chin up, and it's going to be OK. No matter what happens, it's going to be OK."
Doherty's Breast Cancer Battle
Doherty was first diagnosed with breast cancer in 2015 after finding a lump in her breast which turned out to be cancerous. She had hormone therapy to fight her cancer, but it was ineffective and the cancer had spread to her lymph nodes.
Doherty underwent a single mastectomy and also had chemotherapy and radiation. After going into remission, she announced in February 2020 that her cancer returned, and this time it had spread to other parts of her body.
Surgery, like the kind Doherty had (a single mastectomy), is a common treatment path for many people fighting breast cancer. In an earlier interview, Dr. Ann Partridge, an oncologist at the Dana-Farber Cancer Institute explains the path to surgery. She says, "So when I talk to a woman who comes to me and she has breast cancer, I evaluate what the standard options for treatment for her are, which typically include cutting out the cancer– which is either a lumpectomy if you can get it all with just a little scooping around of the area that's abnormal or a mastectomy for some women meaning taking the full breast because sometimes these lesions can be very extensive in the breast."
When Should You Consider a Mastectomy?
The Power of Persistence & Positivity
We love how Doherty shares these powerful words with fans focused on persistence in the face of challenges. Colorectal surgeon Dr. Zuri Murrell says that having a positive and upbeat attitude like this may help with cancer outcomes.
Dr. Murrell says in a previous interview, "My patients who thrive, even with stage 4 cancer, from the time that they, about a month after they're diagnosed, I kind of am pretty good at seeing who is going to be OK."
"Now doesn't that mean I'm good at saying that the cancer won't grow," he says. "But I'm pretty good at telling what kind of patient are going to still have this attitude and probably going to live the longest, even with bad, bad disease. And those are patients who, they have gratitude in life."
Contributing: SurvivorNet Staff
Learn more about SurvivorNet's rigorous medical review process.
---