Why Power of Support Amid Adversity Matters
It's heartwarming to see actress and breast cancer warrior Shannen Doherty, 52, continue to have the endless support of her best friend, Chris Cortazzo, as she battles stage 4 metastatic breast cancer and copes with divorce. They shared a cute photo of their dinner that's been adored by supportive fans.
Similarly, "Golden Bachelor" star Gerry Turner, 71, seeks support from a potential life partner on the popular reality TV show a few years after his late wife passed away.
Whether it's fighting cancer or going through a divorce, the experience can be overwhelming, so having support from friends, as Doherty does, can do wonders to lift your spirits and manage your emotions.
Licensed clinical psychologist Dr. Marianna Strongin says having people by your side while dealing with something emotionally taxing like cancer, a divorce, or a spouse passing can be very beneficial. "It will be important that you surround yourself with individuals who care and support you throughout your treatment," she wrote in a column for SurvivorNet.
Beloved actress Shannen Doherty, 52, has had an up-and-down year amid metastatic breast cancer that spread to her brain, surgery, and an emotional divorce. Despite all this, she's still finding the inner strength to focus on the positive and live her life to the fullest. In a new social media post, the "Beverly Hills 90210" actress shared a cute photo with her best friend who has supported her.
Similarly, "Golden Bachelor" star Gerry Turner, 71, who has experienced heartbreak, is finding love and support on the new reality show spinoff. The power of support during adversity cannot be understated because your circle of loved ones helps you manage your emotions during a difficult time.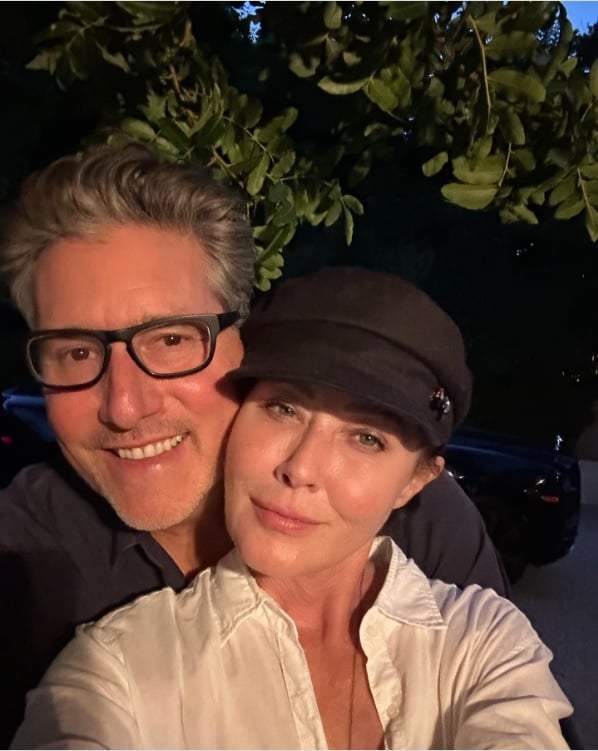 Read More
The adorable photo of Doherty and Cortazzo shows them seemingly hugging up, with Cortazzo standing behind Doherty, who is wearing a black hat and white blouse full of smiles. She captioned the social media
post
, "Dinner time." Doherty has amassed an army of supporters who have been drawn into her breast cancer journey filled with occasional strife and tons of hope and inspiration. "Happy to see you looking well," Instagram user Wendy Martinenas wrote.
"Looking happy!! You're a strong woman," Instagram user Nicole Rose wrote.
"This is her best friend who is helping her live her best days," Instagram user Patricia Mowery added.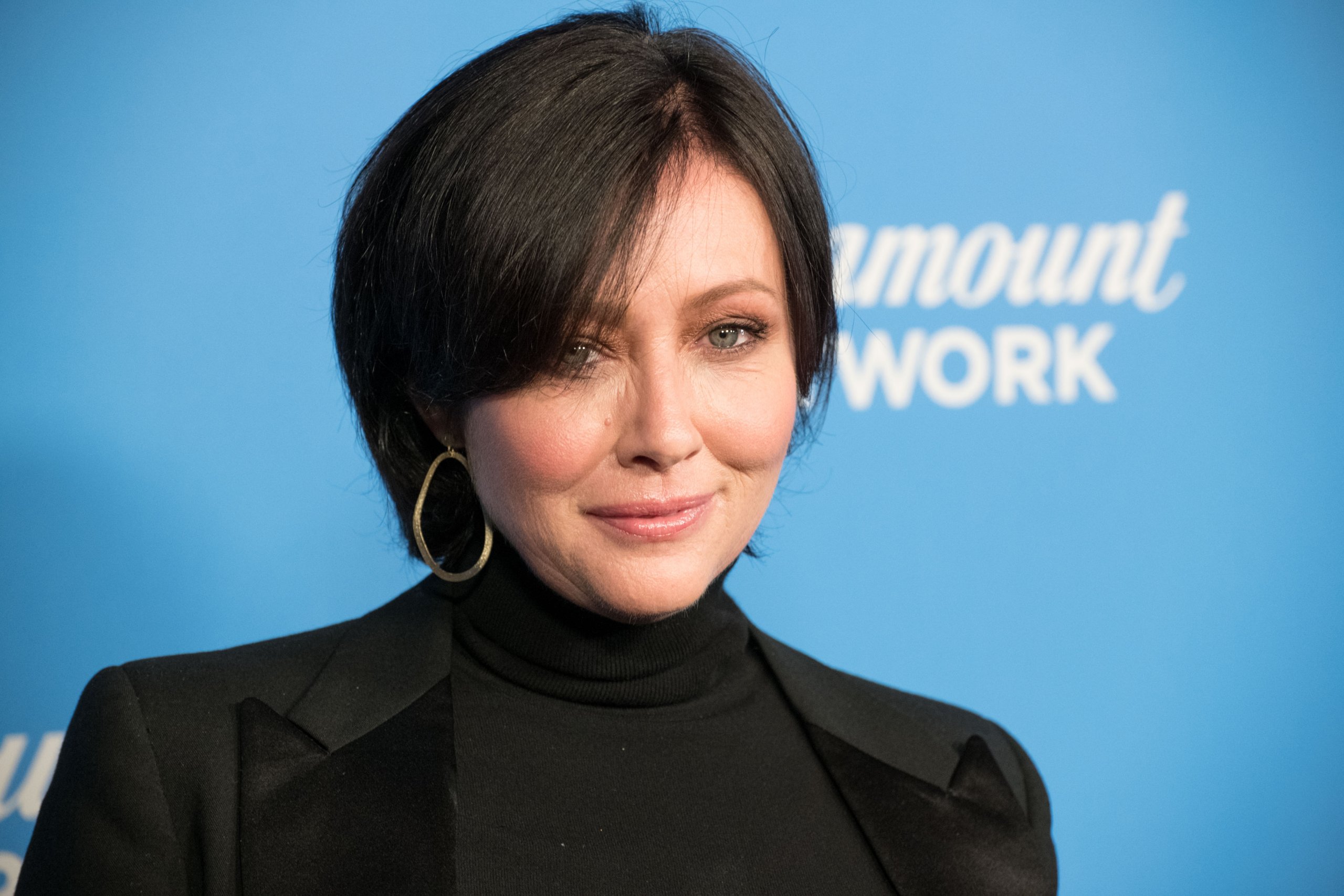 While Doherty's close friends like Cortazzo, have been by her side, offering tons of support, especially after her divorce from her former husband Kurt Iswarienko, 49. She also filed for divorce from Iswarienko this past April. According to People Magazine, Doherty and Iswarienko separated in January, although Doherty's representative said, "Divorce is the last thing Shannen wanted." The representative also claimed, "The split has taken a toll on Doherty's cancer battle."
Finding Love and Support After Emotional Split
Doherty has shared countless photos with Cortazzo, and her support group is likely needed more than ever since her divorce and ongoing stage 4 cancer journey.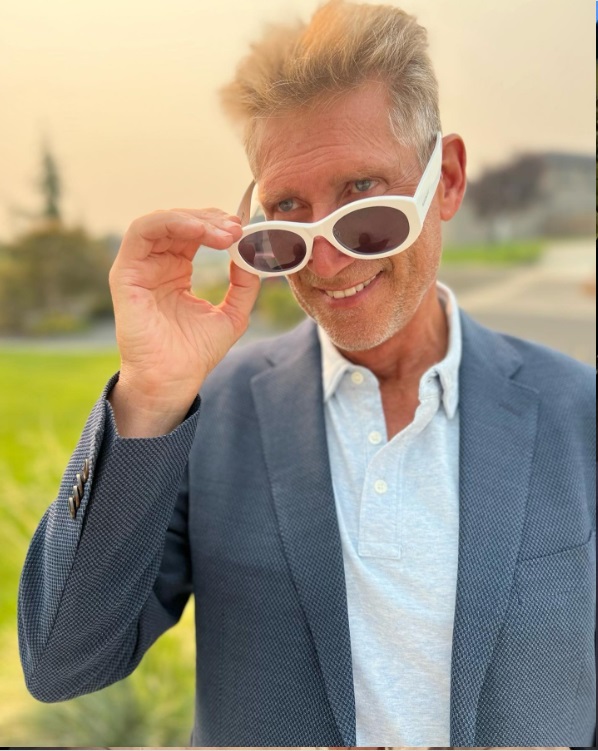 For Gerry Turner, 71, a retired restaurateur, he can relate to Doherty's plight of finding support and even love after an emotional split. Turner is a star on the "Bachelor" spinoff "The Golden Bachelor." The show focuses on people in their golden years still looking for love. Turner's late wife, Toni, passed away in 2017 after 43 years of marriage. Now, he is on the popular reality TV show with his two daughters and granddaughters' support.
Before Turner decided to join the show, he revealed to "Good Morning America" that he and his late wife had a conversation about finding happiness if one of them passed away.
"For a while, it was like…I was having a hard time figuring out if she would be okay. But we always told each other when one of us goes, we want the other to be happy…She's up there rooting [for me]. She's saying, 'Yeah, Gerry. Do this," he explained to People, the outlet reports.
Of course, even a spry senior citizen dipping his toes into the dating pool in 2023 comes with a learning curve.
"My granddaughters have had guests to my house since this all started, and they pick their friends that are big fans of the show…The funniest thing is my lack of knowledge of social media," he said.
His granddaughters also help him with texting to initiate conversations with would-be prospects.
"I think it starts with your texting," his granddaughter said. "You need to upgrade. Don't start with 'Dear [her name],'" his granddaughter said.
Both Doherty and Turner are in a stage of life where relationships with people matter more than ever. Your loved ones make up your support group; when adversity strikes, your support group can help you manage your emotions.
Power of Support
Doherty's been battling breast cancer since 2015, and ever since she's been fortunate to have an army of support to help her along the way. A cancer diagnosis can be highly stressful. SurvivorNet experts encourage cancer patients to alleviate the stress caused by their diagnosis by leaning on their support system.
A support system can comprise loved ones like family and friends. It can also be comprised of strangers who have come together because of a shared cancer experience. Mental health professionals can also be critical parts of a support system.
WATCH: Sharing details about your cancer diagnosis.
"Some people don't need to go outside of their family and friend's circle. They feel like they have enough support there," psychiatrist Dr. Lori Plutchik told SurvivorNet.
"But for people who feel like they need a little bit more, it's important to reach out to a mental health professional," Dr. Plutchik added.
Dr. Plutchik also stressed that people supporting cancer warriors need to understand that their emotions can vary daily.
"People can have a range of emotions…they can include fear, anger, and these emotions tend to be fluid. They can recede and return based on where someone is in the process," Dr. Plutchik said.
Learn more about SurvivorNet's rigorous medical review process.
---