Supreme Court Justice Ruth Bader Ginsburg and British actress Dame Maggie Smith embody the cliche "age is just a number." The two women, who are 86 and 84, respectively, are role models to women who are many years their juniors — and their stories are all the more inspiring considering they've survived cancer, and continued to work during their treatment.
Justice Ginsburg recently announced she is hitting the road for an extended speaking tour less than a month after completing her recent cancer treatment. As the justice addresses crowds across the country, accepting awards and speaking on panels, she continues to prove that neither her age nor her cancer can hold her back. And British actress Dame Maggie Smith is still working after being treated for Graves' Disease (an immune system condition that causes an overactive thyroid) several years ago. Smith, who is now starring in "Downton Abbey," is known and loved for her role as Professor McGonagall in Harry Potter. Smith is a cancer survivor, too; in 2007, she was diagnosed with breast cancer, and she continued to film "Harry Potter and the Half Blod Prince" even as she underwent chemotherapy.
Read More
"I was hairless. I had no problem getting the [Professor McGonagall] wig on," Smith told the
Telegraph
afterward. "I was like a boiled egg."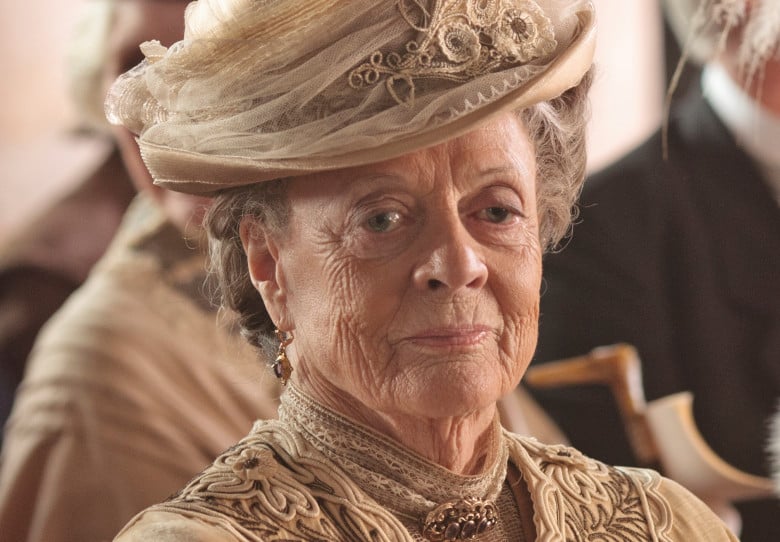 As for Justice Ginsburg, the "Notorious RBG" is planning on going back to the Supreme Court when the new session begins October 7, and until then, she'll be traveling the country on her continued tour.
"It's a necessity to get up and go," Justice Ginsburg reportedly told an audience at the Yale Club in New York. "It's stimulating, and somehow all these appearances that I've had since the end of August whatever my temporary disability is, it stops and I'm OK for the time of the event."
RELATED: Supreme Court Justice Ruth Bader Ginsburg and Millions Of Elderly Americans — The Special Concerns For Elderly Cancer Patients
By "temporary disability," Justice Ginsburg was referring to her recent three-week radiation treatment for cancerous tumors in her pancreas — the fourth time the Justice has had cancer. The precise form of radiation Justice Ginsburg received, called "stereotactic ablative radiation therapy," or "stereotactic body radiation therapy" was successful, according to a Supreme Court press statement that announced that "there is no evidence of disease elsewhere in the body," and "no further treatment is needed at this time."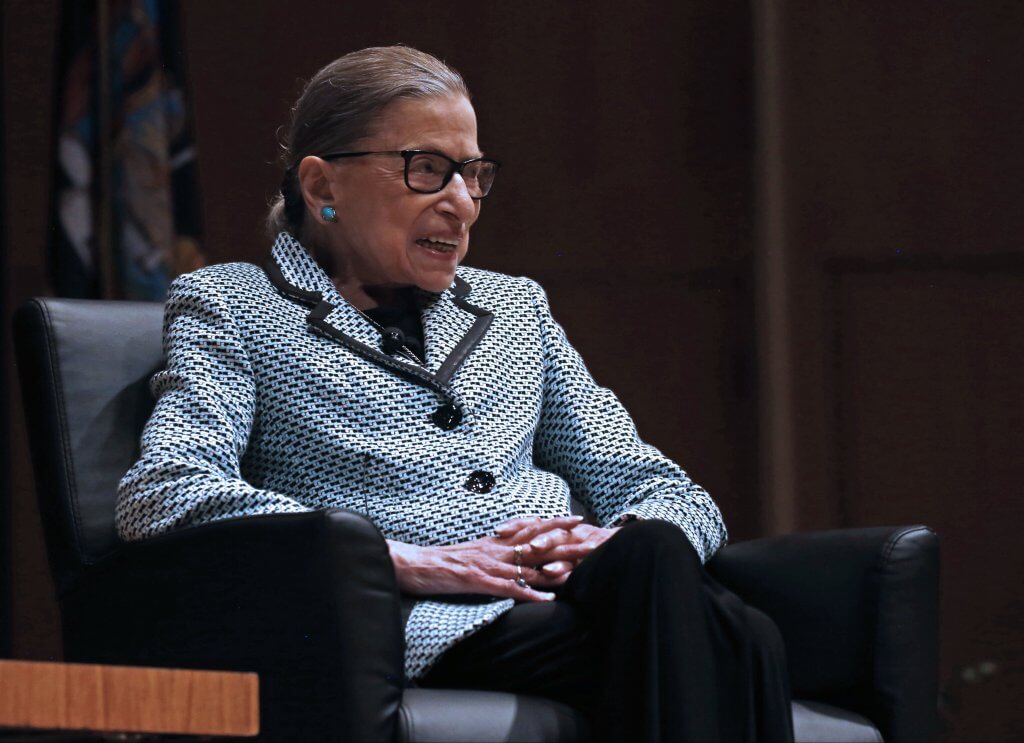 RELATED: Justice Ruth Bader Ginsburg Appears in Public For The First Time Since Revealing Her Recent Radiation Treatment — Here's What We Know About Her Cancer
Successful as Justice Ginsburg's treatment was, being treated for cancer at all, many would say, calls for a break from work or activity–especially taxing activity such as traveling and speaking.
Justice Ginsburg doesn't agree. Instead, she told her audience at the Yale Club, "This latest has been my fourth cancer battle, and I found each time that when I'm active I'm much better than if I'm just lying about and feeling sorry for myself."
RELATED: Supreme Court Justice Ruth Bader Ginsburg Has Surgery for Lung Cancer — Her Third Bout With Cancer
And in an interview with NPR's Nina Totenberg in early August — before the announcement about her recent radiation — Justice Ginsburg said that the love she has for the Supreme Court has been instrumental in keeping her going after cancer.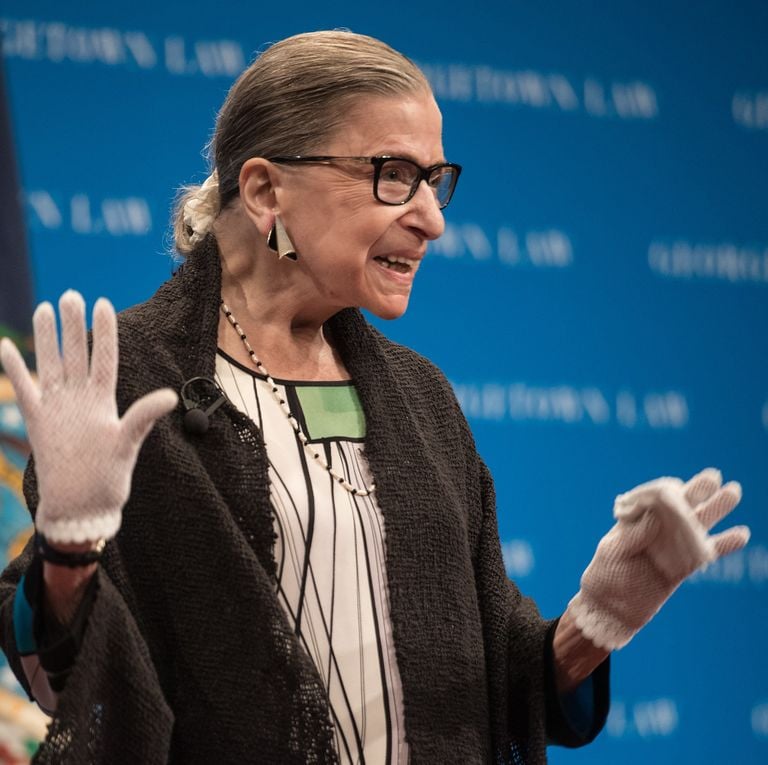 "I love my job," Justice Ginsburg said. "It's the best and the hardest job that I have ever had. It's kept me going through four cancer bouts. Instead of concentrating on my aches and pains, I just know that I have to read this set of briefs, go over the draft opinion."
RELATED: What Still Brings You Joy? Your Emotional Health is So Important to Living with Cancer
The next Supreme Court term begins on October 7, but instead of taking time to rest in the remaining weeks, Justice Ginsburg is continuing the speaking tour. Recovery, for the Notorious RBG, is an active process.
RELATED: Julia Louis-Dreyfus Has A Lot of Energy: How Do You Get Back to Normal After Cancer Treatment?
Members of the SurvivorNet community often echo Justice Ginsburg's attitude toward working during and after cancer treatment. Of course, every cancer journey is different, and in many cases, physical symptoms and side effects can limit the type of work someone can maintain. But the mental aspect — the feeling of maintaining a routine and focusing on something other than cancer — cannot be discounted.
Breast cancer survivor Tiffany Dyba, for instance, who created "hip hop chemo," posting videos of herself dancing during treatment, told SurvivorNet, "There's such a stigma around cancer, to where many people just think that I'm bald and sick and cowering in a corner and throwing up. I sort of want to bust through those stereotypes and that stigma and say, I'm out here dancing because I feel good. And again, I'm not going to act sick if I don't feel sick."
RELATED: "Hip Hop Chemo" – Breast Cancer Survivor's Moves to Stop the Stigma
Sarah Stapleton, a clinical social worker at the Montefiore Medical Center, previously told SurvivorNet, "We encourage always people to continue to work if they're able to. I think it creates a sense of normalcy… And you're not at home, wondering and worrying about exactly what's going to happen with your treatment."
Sarah Stapleton of Montefiore Medical Center spoke with SurvivorNet about working during cancer
Stapleton did recognize, however, that everyone's limits are different, adding that "there are definitely realistically times when treatment makes it so that people are unable to work," and in these cases, depending on the job and the employer, paid medical leave can be a good option.
Learn more about SurvivorNet's rigorous medical review process.
---