Living Proud With a Disability
TLC reality star Shauna Rae may have been described as "trapped in an 8-year-old's body," but she says that't not an accurate way to describe her disability.
Shauna has pituitary dwarfism because of childhood brain cancer and may appear to some as a child. aBut she says her body has matured and gone through puberty, and she is simply a "shorter-statured woman."
Shauna strives to raise awareness of her condition and end the stigma against people with disabilities.
When she was six months old, Shauna was diagnosed with grade 4 malignant glioma, a cancerous brain tumor.
Treatments for brain cancer include surgery, radiation, and chemotherapy.
TLC reality star
Shauna Rae
is a 23-year-old woman who has been described as being "trapped in an 8-year-old's body" due to her battle with brain cancer as a child that affected her growth. But Shauna, who stands 3 feet, 10 inches tall, has insisted that catchphrase isn't appropriate for her disability.
"I don't personally connect with it. I think it's actually very inaccurate," Shauna said in a video on Instagram.
Read More
Shauna, star of the show "I Am Shauna Rae" was diagnosed with grade 4 malignant glioma, a cancerous brain tumor, at just six months old and beat the disease with surgery and chemotherapy. She took to social media to offer her fans some insight into how she views herself, in hopes to erase the stigma against people with disabilities "Q&A from Tiktok. Definitely going to get some more out there but I think this one is super important because it gives y'all insight into how I actually view myself no matter what verbiage that's attached with pituitary dwarfism," Shauna wrote alongside a
Tuesday Instagram post
, sharing a video of herself from TikTok. "I do believe that if you genuinely take the time you'll notice that I'm no different just short." Shauna began her video by sharing one of her fan's questions, which read, "Since you're stuck in an 8-year-old body does it make you wonder what it's going to be like when you get old in the future?"
"So before I get to the question, I just want to correct your wording," she began her response. "I know that 'the woman stuck in the body of an 8-year-old' is the catchphrase that's attached to me, but I don't personally connect with it. I think it's actually very inaccurate."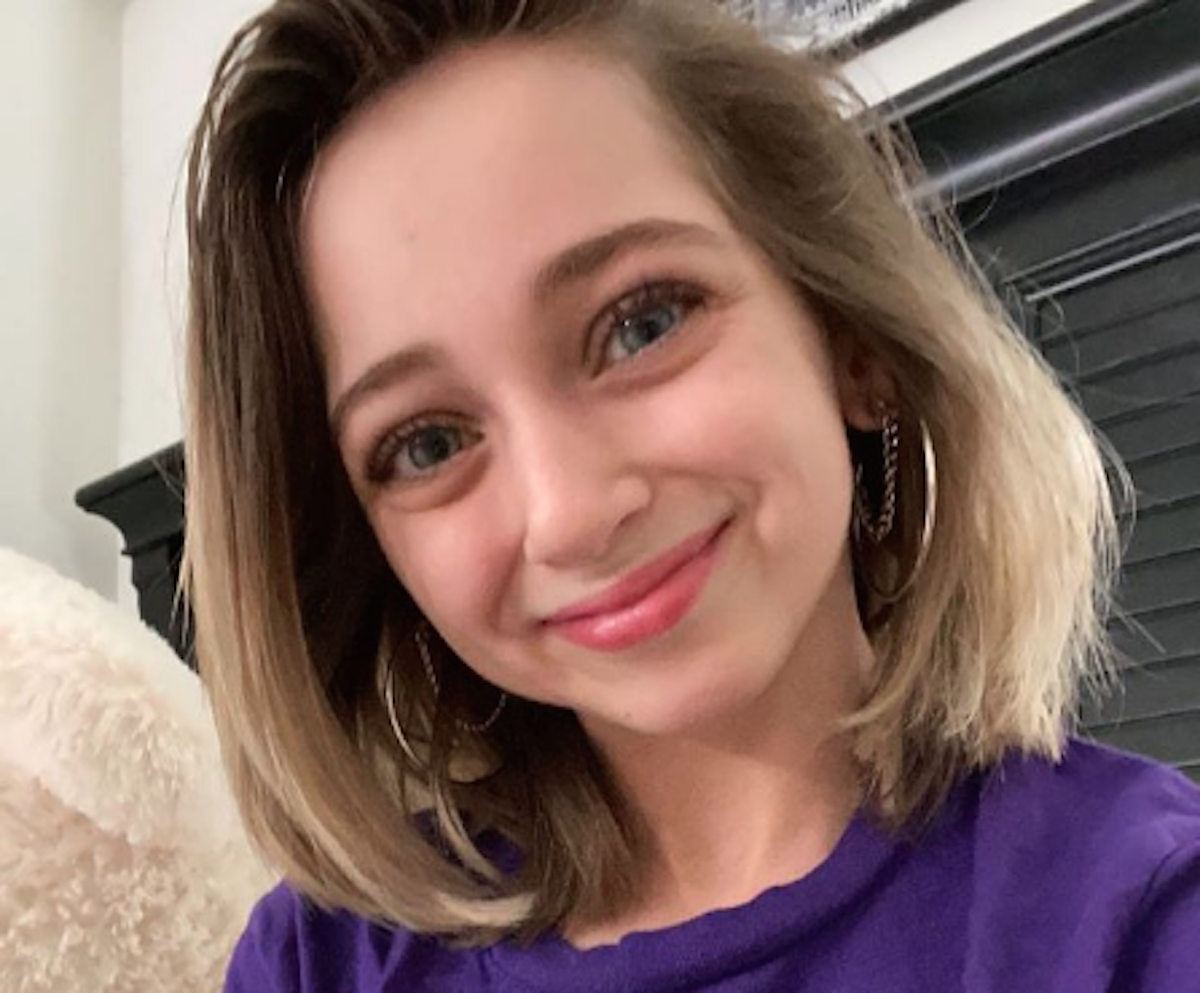 She continued, "I am not stuck in the body of an 8-year-old, I am a 23-year-old woman whose body is 23 years old. It's matured, it's gone through puberty, like, I've grown in areas that 8-year-olds don't until they hit puberty, which is later in life. So, therefore, I'm not in the body of an 8-year-old."
"I am just a shorter-statured woman and my body is at the average height of an 8-year-old. But that doesn't mean my body is stuck in an 8-year-old body," Shauna further explained. "My body is my body and it works just like any other 23-year-old."
As she responded to the question on how she thinks her body will age, she noted she "definitely" will age as the "pituitary gland does not render aging."
She pointed out that her face does appear to have aged and looks like she's "in her 20s." However, she expects to get shorter when she's much older. In fact, woman on average tend to lose about 2 inches by they time they're 70.
Shauna decided to do a Q&A video just days after making a plea to end the "disrespect" toward people with disabilities like hers.
In another video shared on her social media pages, Shauna said, "I don't think anything really should be taboo about disabilities, in general. I feel like the more we talk about it, the more honest and open we are about it, the less likely people are to be disrespectful when they interact with someone with a disability."
She then discussed how she hopes her openness about pituitary dwarfism will people with the same condition, as well as people with other disabilities, be more understood.
RELATED: TLC Star Shauna Rae Shows Off Outfit She Made for People Like Her: Cancer Survivor Turns Challenges Into Purpose
"I am not the only person with pituitary dwarfism. I am not the only human being out there that feels like they didn't have many people like them feeling similar, so I think it can help a lot of people," Shauna said.
Shauna, who was on and off hormones throughout her childhood, realized her growth had taken a permanent halt when she was 16 years old.
"My pituitary gland was rendered almost dormant. I was stuck," she previously told SurvivorNet.
Shauna's condition is medically described as pituitary dwarfism – which is also called growth hormone deficiency (GHD) or dwarfism, caused by insufficient amounts of growth hormone in the body. Pituitary dwarfism in children leads to an abnormally short stature with normal body proportions, as per Johns Hopkins Medicine.
Shauna Rae's Battle With Brain Cancer
At just six months old, Shauna Rae's mom found a bump on her daughter's head. Shauna was sent to Children's Hospital in Pittsburgh where she was diagnosed with grade 4 malignant glioma, a cancerous brain tumor. Her tumor was treated with surgery and three and a half years of chemotherapy.
Shauna's mom later noticed that her daughter wasn't growing at the normal speed of kids in her class. She ultimately realized her growth was stunted permanently at age 16.
Brain tumors can sometimes be the result of cancer that has originated from another organ but has spread to the brain. In a previous interview, Dr. Melanie Hayden Gephart, a neurosurgeon at Stanford Medicine, explains the spread of cancer.
Dr. Gephart says, "Lung cancer is one of the most common types of tumors to metastasize to the brain. I think the key is that if we can minimize the side effects of the treatment, that's our main goal, and provide effective treatment of the brain tumor. That frequently looks like a combination of systemic chemotherapy, or targeted therapies, focused radiation, and surgery."
"Surgery's indicated if the tumor is over a certain size, is otherwise limited, and if the patient has a significant neurologic deficit that is associated with that tumor itself," Dr. Gephart explains. "Focused radiation is ideal if there's a small number of small-volume tumors. Whole-brain radiation is indicated if the patient has failed other mechanisms of systemic treatment and has too many tumors that could be treated with focused radiation."
New Hope for Those Fighting Brain Tumors
"Sometimes when patients are diagnosed with metastatic brain tumors, right at the initial time of diagnosis where they're treatment-naive– have not seen any treatments– if they have a particular mutation and can get targeted therapy, even the brain metastases can respond well to systemic chemotherapy," Dr. Gephart adds.
Learning About Glioblastoma
There are many different types of brain cancer, but Shauna Rae's type of brain cancer was a grade four malignant glioma, also known as glioblastoma. Gliomas are a type of tumor that occurs in the brain and spinal cord.
It may be difficult to notice the symptoms of brain cancer in children, so it's important for parents to be vigilant and attentive to physical and behavioral changes in their child. Signs of a brain tumor in a kid, according to Johns Hopkins Medicine, include:
Nausea or vomiting
Blurred or double vision
A fuller soft spot on the skull in babies
Seizures
Abnormal eye movement
Slurred speech
Trouble swallowing
Loss of appetite
Trouble with balance or walking
Weakness or loss of sensation in an arm or leg
Memory or hearing problems
Irritability, personality, or behavior changes
When a child experiences one or more of these symptoms, it does not necessarily mean they have glioblastoma or another brain tumor. Regardless, should always reach out to your doctor on any worrying changes to your child's health. You never know when speaking up can lead to a very crucial diagnosis.
Glioblastoma, also referred to as glioblastoma multiforme, is an aggressive form of brain cancer. It's considered the most aggressive primary brain tumor and doesn't technically have a cure. The standard of care treatment for someone with GBM usually consists of a surgical resection followed by radiation therapy and chemotherapy.
Survivorship After Cancer as a Kid
Despite the obstacles Shauna has dealt with throughout her 23 years of life, she is thriving and inspiring all she crosses paths with.
The Impact of a Childhood Cancer Diagnosis on the Whole Family
When a person gets diagnosed with cancer, it can be hard to navigate, something Matthew Zachary, CEO and Founder of Stupid Cancer, knows all too well.
Zachary, who battled brain cancer as a 21-year-old college student, says he noticed a lack of resources for young people like him. This prompted Zachary to become an advocate for young people battling cancer and promote the importance of good doctor-patient relationships.
Previously speaking to SurvivorNet, Zachary says, "It's really easy to blame the doctor for dismissing me as a person because their job is to cure me. But the bedside manner, empathy, and humanity in that should be a balance."
Feeling Seen As A Patient And A Person — Stupid Cancer Founder Matthew Zachary On The Doctor-Patient Relationship
Zachary continues, "There are plenty of doctors that are amazing human beings — the overwhelming majority — amazing human beings that do ask the questions, that spend way more than 7 minutes with you … but at the same time, the patient community, the advocacy community is going to be the solution to a lot of these systemic inequities."
Contributing: SurvivorNet Staff
Learn more about SurvivorNet's rigorous medical review process.
---