You Gotta Have Friends
"Today" show viewers have noticed continued iciness between co-hosts Savannah Guthrie and Hoda Kotb.
Sources suggest Guthrie, a former White House correspondent, finds Kotb too "unserious."
If there is backstage drama, Hoda has it on lock: The TV journalist has found renewed strength after ending her engagement to financier Joel Schiffman.
Supportive relationships are crucial during every step of the cancer journey.
Could it not be all sunshine on the
Today
show set? Some viewers have noted forced pleasantries between co-hosts Savannah Guthrie, 50, and Hoda Kotb, 57, after the two returned from taking turns taking some time off
from the show
earlier this month.
Hoda's many fans are particularly concerned about Hoda's well-being, as the inspiring cancer survivor is rebuilding her life after making it through a tough course of treatment, adopting two girls and, most recently, splitting from her financier fiancé.
Read More
On Twitter, one viewer commented that
Today
used to be their favorite morning show, but that it's "becoming hard to watch now" because of Guthrie.
"I'm so sick of Savannah Guthrie being rude, loud, always interrupting and talking over everyone," they added. "Love everyone on the show but she needs to GO!"
Another put it more bluntly, saying they were "over" Savannah, adding, "I wish she would go away."
Related: Breast Cancer Warrior Hoda Kotb, 57, Feared Sharing Her Survivor Story Until A Stranger Urged Her to Go Public With Her Private Battle
For cancer survivors, returning to work and experiencing work-related stress after going through lengthy and difficult treatments, with life on the line, can be a shock. Hoda appears to be putting on her best face possible. Even though she and Savannah often appear chummy on screen, a source close to the show told The Sun that, off-camera, the stars "can't stand each other."
Savannah "thinks of herself as a real news person," the insider told the paper, and sees Hoda as "a lightweight that drank wine with Kathy Lee Gifford."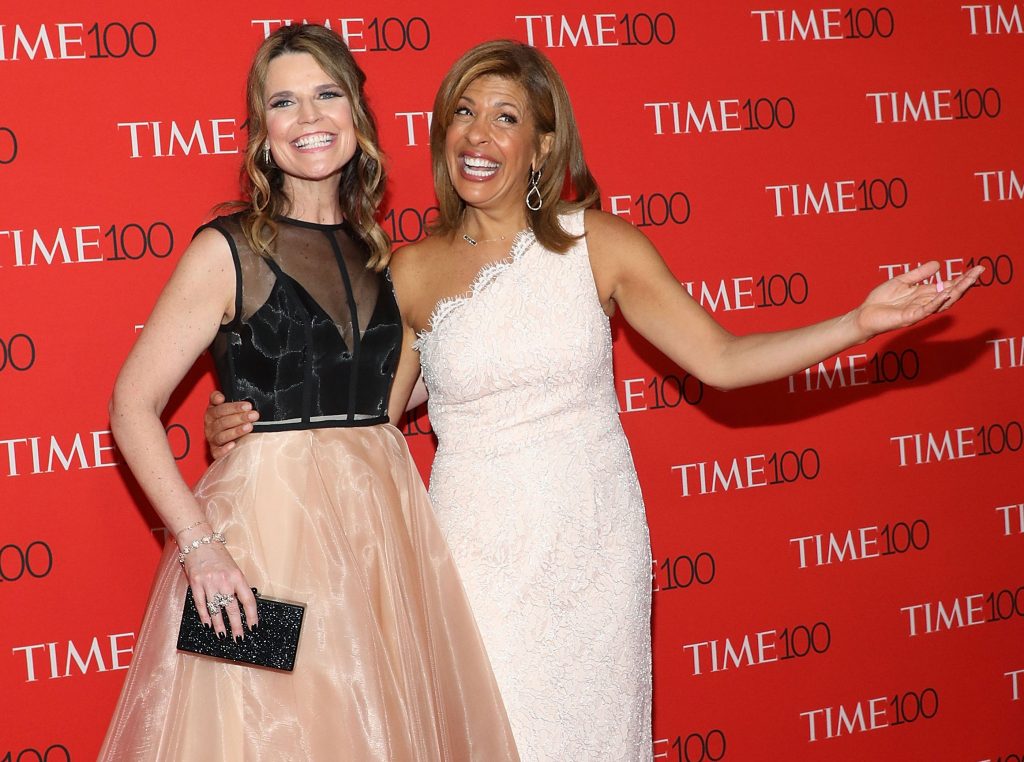 The source added that, after Matt Lauer was let go from Today, Savannah made a power grab.
"She really wanted [Sunday Today anchor] Willie Geist in Hoda's role, but his ratings were just not up to par for the network," they revealed. "Hoda out-maneuvered Savannah and got the spot."
Related: Hoda Kotb, 57, Shocks Fans By 'Flying Coach' On Way Home From Vacation: Cancer Survivor Is Just Like Us!
On Monday, the pair were carefully stationed on opposite sides of the stage in a segment about "beating the heat" during this summer's heatwave.
Savannah seemed genuinely irate when Hoda joked she was "excited" about the idea of sleeping naked stay cool.
"No, I'm not," Savannah barked back, rolling her eyes. "You know that I hate nakedness!"
"That's not what I heard," Hoda teased "I heard that she liked it."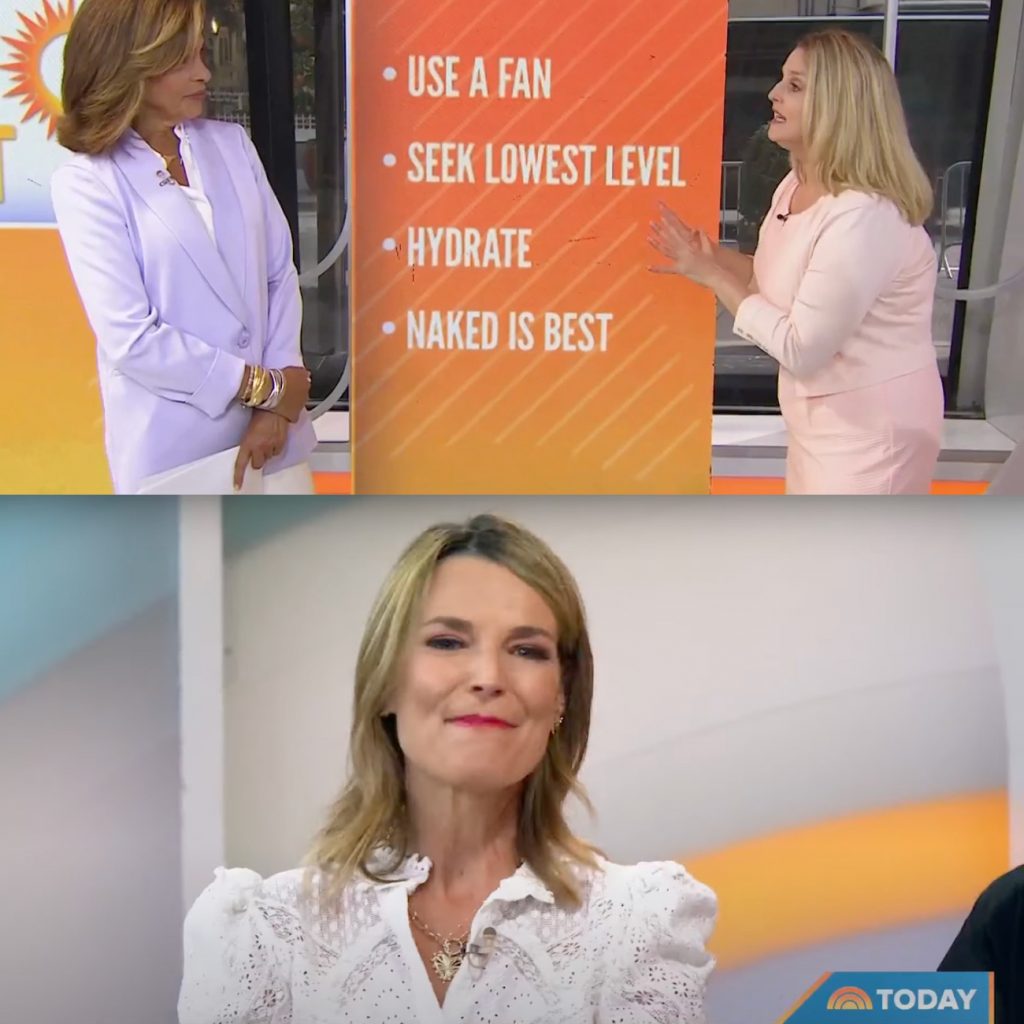 Later, Hoda jokingly told her sparring partner not to feel bad about loving nudity. "You don't need to be embarrassed, Savannah," she riffed. "It's OK. It's really good."
The camera pivoted to Guthrie, who threw up her hands and plastered on a smile.
One viewer praised the segment despite the "awkward Hoda and Savannah moment."
Hoda Kotb's Breast Cancer Journey
Hoda Kotb was diagnosed with breast cancer in February 2007, when she was just 43. A doctor had found lumps in her breast tissue during her first mammogram.  Kotb underwent a mastectomy and reconstruction, followed by five years on the drug tamoxifen (Nolvadex).
Since then, she has become an ardent advocate for breast cancer prevention and awareness.
"Cancer shaped me, but it did not define me," Kotb said at a Breast Cancer Research Foundation gala in 2017. "It's part of me, but not all of me."
The Importance of Support
Having a supportive environment — whether with a coworker, a friend or a spouse — can be an essential tool in a cancer battle.  Kotb opened up in January that she and longtime fiancé Joel Schiffman, 64, had split after eight years together. The pair continue to co-parent adopted daughters Hope Catherine, 2, and Hailey, age 4.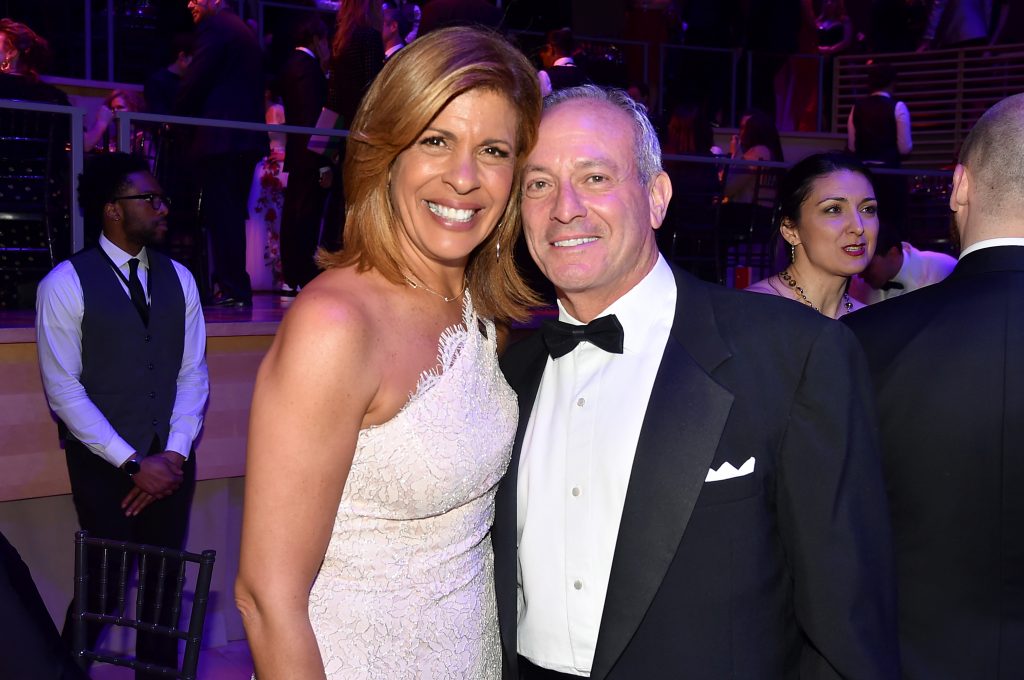 "We're better as friends and parents than we are as an engaged couple," the TV journalist said during the January 31 episode of Today with Hoda & Jenna. "So we decided we are going to start this new year … on our new path as loving parents to our adorable, delightful children, and as friends."
In May, Kotb recalled how a previous boyfriend had helped her get over feeling "horrified" about her mastectomy scars.
"There was a person who was in my life at that time who saw me as really beautiful," she told co-host Jenna Bush Hager. "That was his purpose, I think, in my life. I remembered feeling not pretty and not worthy—and then somebody doesn't see the scars. Like, someone looks at you and just doesn't see that."
It was a transformative moment, she said.
"All of the sudden your back is straighter, you feel better and you made it through that hurdle. Now I look at my scars, and I'm happy."
In a previous interview, Odd Mom Out actress survivor Jill Kargman, who was diagnosed with melanoma at age 34, said cancer can be a good litmus test for the strength of a relationship.
"I think if you're with someone who is not supportive and kind of emotionally checked out or doesn't tell you you're still beautiful… this might not be your person."
Learn more about SurvivorNet's rigorous medical review process.
---