"I'm not ready yet."
Those are the words of a heartbroken Sarah Jessica Parker after the death of Willie Garson, who passed away on Tuesday at the age of 57 after a difficult battle with pancreatic cancer.
Read More
Tributes are pouring in for the
Sex and the City
star from his friends on the HBO series and the USA drama
White Collar
along with a slew of Hollywood stars.
Parker has yet to post her own, only commenting on an image of herself and Garson that was shared by Chris Noth, writing: "Thank you dearest Chris. I'm not ready yet. Xxx"
The most touching tribute came from his son Nathen.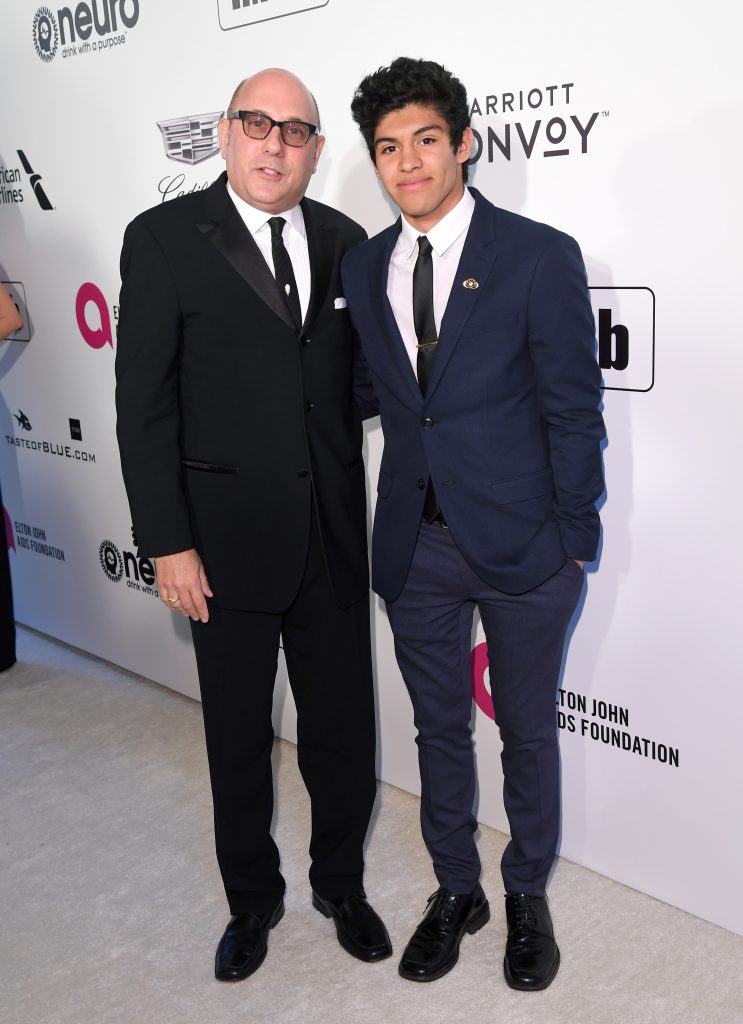 "I love you so much papa. Rest In Peace and I'm so glad you got to share all your adventures with me and were able to accomplish so much. I'm so proud of you," wrote Nathen, who Willie adopted at the age of 7 and raised as a single dad.
"I will always love you, but I think it's time for you to go on an adventure of your own. You'll always be with me. Love you more than you will ever know and I'm glad you can be at peace now. You always were the toughest and funniest and smartest person I've known."
He closed by saying: "I'm glad you shared you're love with me. I'll never forget it or lose it."
Marisa Tomei was among the first to comment, writing: "Love you both dearly."
Selma Blair commented: "His only everything is knowing you are alright. More than alright. Our children are the ones we give all our love . Our last talk. I wish there was never a last talk with Willie. I will miss him so much."
Dule Hill also responded, saying: "Thinking of you and sending love to you Nathen. Stay Encouraged."
Willie's love for his son was a common theme in many of the tributes, including those of Cynthia Nixon and Kristin Davis.
"He was endlessly funny on-screen and in real life. He was a source of light, friendship and show business lore. He was a consummate professional— always. My heart goes out to his son, @Nathen_Garson," said Nixon.
"Nathen, I hope you know how much he loved you and how proud he was to be your dad."
Davis spoke about how the two first meet on the set of The X-Files, before coming together again for Sex and the City.
"He was smarter and funnier than you ever would have imagined. We are bereft without him," wrote Davis.
"And nothing gave him more joy and pride than his son Nathen. Nathen's strength and wisdom beyond his years are evident in his beautiful tribute to his dad. The outpouring of love is earned dear Willie."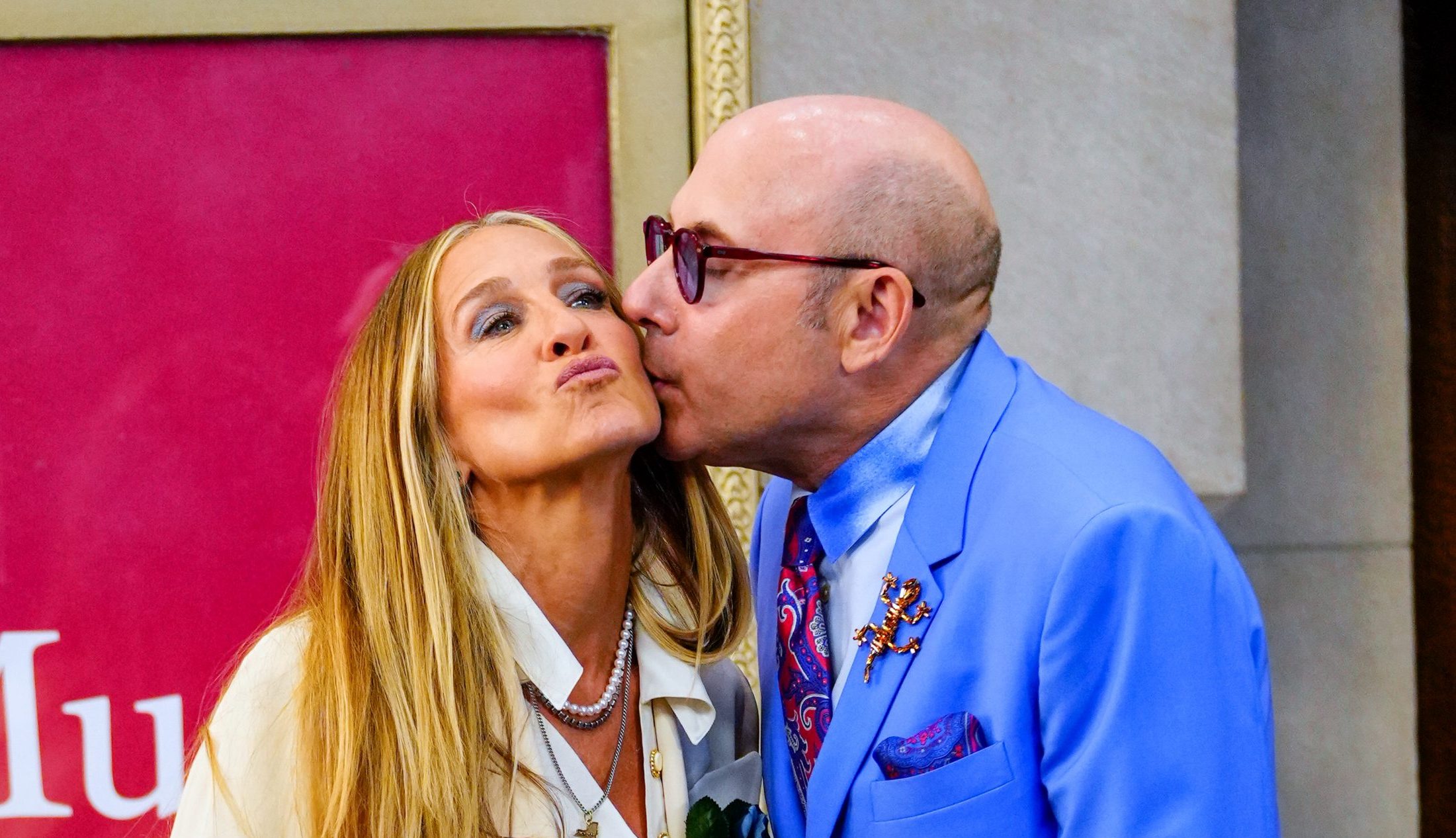 Sharon Lawrence also spoke about Garson's love for Nathen in commenting on the college student's Instagram post, which read: "You were the light of his life. Those of us who knew him before he found you, saw the difference in him as he fell in love with you as a sweet little boy. What a gift it must have been to feel the warmth in his heart from the moment he chose to hold you close. His love is with you always and those of us who love and admire him are grateful for the happiness being your Dad brought him."
Even Kim Cattrall took to Twiter, writing: "Such sad news and a terribly sad loss to the SATC family. Our condolences and RIP dear Willie xo."
The producers of the show also released a statement on Garson, writing: "Willie Garson was in life, as on screen, a devoted friend and a bright light for everyone in his universe. He created one of the most beloved characters from the HBO pantheon and was a member of our family for nearly twenty-five years. We are deeply saddened to learn of his passing and extend our sincere condolences to his family and loved ones."
Matt Bomer, who starred with Garson on White Collar, wrote a deeply touching tribute to his friend and former co-star.
"This past year, you taught me so much about courage and resilience and love. I still haven't wrapped my head around a world without you in it- where I can't call you when I need to laugh, or be inspired," said Boomer.
"The last thing you did when we said goodbye was pull down your mask (I hate covid), smile, and wink at me."
Garson meanwhile left one final message on his Twitter page, writing in his last ever post: "BE KIND TO EACH OTHER……ALWAYS. LOVE TO ALL. APRROACH KINDNESS."
Difficulty Diagnosing Pancreatic Cancer
Pancreatic cancer is rarely diagnosed at an early stage. That is because most patients do not experience any symptoms until the cancer has metastasized to other organs in the body.
There is also no diagnostic tool for pancreatic cancer, which is why it is known as the silent disease. And the symptoms could be attributed to a host of other illnesses, as they include:
Abdominal pain that is felt in the lower back
Loss of appetite
Sudden weight loss
Yellowing of the skin
Yellowing of the eyes (jaundice)
Lighter-colored stools
Darker-colored urine
Itchy skin
Recent diabetes diagnosis
Inability to control diabetes
Blood clots
Fatigue
Survivor Joel Naftelberg on Pancreatic Cancer Battle
Pancreatic Cancer Risk
With a five-year relative survival rate of only 9%in the United States, pancreatic cancer remains one of the deadliest forms of the disease.
What's more, between 2007 and 2016 the death rate for pancreatic cancer actually increased slightly, by 0.3%.
On top of all this, incidence rates for the disease rose by about 1% per year from 2006 to 2015.
"Pancreatic cancer is still uncommon enough that if you were to screen everybody you would end up with a lot of false positives," explains Dr. Anirban Maitra, co-leader of the Pancreatic Cancer Moon Shoot at the MD Anderson Cancer Center.
"Even with a fantastic biomarker test that you had, even if it was 99% sensitive and 99% specific, you would still have a lot of false positives."
That is not meant to deter people from screenings, especially those whose relatives have been diagnosed with the disease.
"If somebody has two first-degree relatives with pancreatic cancer," Dr. Maitra says, "their risk is already double digits higher than the average population. If they have three family members it's almost 34 percent higher than the average risk population."
The presence of cysts on the pancreas also carries an increased risk of cancer, though in most cases those growths are completely benign.
Challenges to Screening for Pancreatic Cancer
Learn more about SurvivorNet's rigorous medical review process.
---