In 2019, so many people inspired us with their grace and optimism as they and/or those they care for navigated their cancer journeys. To celebrate some of the more heartening and uplifting moments, here are some of our favorite quotes.
'Stay Positive!'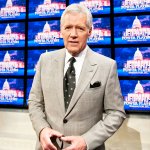 Read More
When Alex Trebek, diagnosed with stage 4 pancreatic cancer in March, received a letter from a fan whose grandmother was diagnosed with the same disease, he didn't brush the note aside. Instead,
he responded with a touching message of hope:
 "Karen, Let's you and I decide that we both are going to be cancer survivors. Stay positive! All the best."
'Your Kids Want to Know'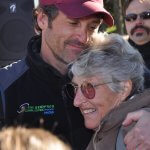 Actor Patrick Dempsey had attendees at the People v. Cancer conference in New York City, hosted by The Atlantic in collaboration with SurvivorNet, in tears when he said that the most important thing his mom, who passed away from ovarian cancer, gave him before she died were stories about her life.
"Tell [your family] about your life," Dempsey urged. Getting choked up he admitted  the memory "brings up a lot for me. You want to know about your mom, and your kids want to know about your journey and your childhood. And they want to clear the table before [you] go."
'Happy to Be an 80-Year-Old'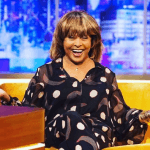 Singer Tina Turner turned 80 this year, and told the world that she cherishes every moment after recent health struggles, which include a bout with intestinal cancer. "It's like having a second chance at life. I am happy to be an 80-year-old," the singer told the Mirror in an interview. "I look great. I feel good. I have gone through some very serious sicknesses that I am overcoming."
'You Can Be a Winner'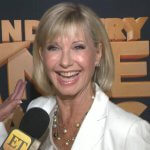 In a year filled with publicity around her cancer, Olivia Newton-John shared a philosophy about living with cancer called "Winning over." While she does get scared like everyone else, she said, "I think what you think creates your reality. So that's a decision, you have to make that decision. You know you can be a victim, or you can be a winner and enjoy your life."
Stay Strong to Those 'in the Battle!'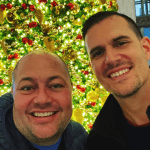 Stars from the Bravo network, including Andy Cohen, and Bethany Frankel from "The Real Housewives of New York" turned out to post videos of love and support in a "Bravolebrity" fan group on Facebook, after people in the group sent messages to the stars about one a member battling cancer.
Included  in the shout-outs was a video from Ben and Ronnie from Bravo's "Watch What Crappens" podcast, who posted, "Stay strong Kathryn and anyone else in the battle!"
'Stand Strong'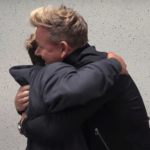 And "Kitchen Nightmares" chef Gordon Ramsay  surprised a 16-year-old cancer patient and fan, who said watching his show got her through cancer treatment. She was was overcome with emotion when he showed up at her school, brought her some of his favorite sweet treats, and told her how inspiring her story is.
I understand the pain," he said to her family, " but we're going to stand strong."
'I Made Choices to Improve My Odds'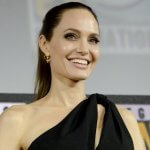 And Angelina Jolie, in an op-ed about her bold decision to get a preventative double mastectomy, wrote, "I understand now that we often focus on the specific cancer or illness affecting a particular woman, but miss the bigger diagnosis: her family situation, her safety and whether she is carrying stress that is undermining her health and making her days much more difficult. No person should feel a level of worry and pressure that affects their health. But so many do. And it should not take someone getting sick to realize that caring for them and not harming them is necessary."
She also wrote that "I'm often asked how my medical choices, and being public about them, have affected me. I simply feel I made choices to improve my odds of being here to see my children grow into adults, and of meeting my grandchildren."
Learn more about SurvivorNet's rigorous medical review process.
---