Facing Cancer With Gratitude
Actor Jeff Bridges said his cancer and COVID-19 battles gave him a greater appreciation for the people he loved and who supported him.
Bridges was diagnosed with non-Hodgkin lymphoma, and it went into remission in 2021. Shortly after his cancer diagnosis, he contracted COVID-19.
Lymphoma is a cancer of the immune system that affects infection-fighting cells called lymphocytes. Non-Hodgkin lymphoma is much more common than Hodgkin lymphoma, and it typically starts later in life.
Practicing gratitude can be really helpful for those struggling with physical and mental health hardships.
"The patients who do well with cancer, they live life with that kind of gratitude, but in terms of everything," said Dr. Zuri Murrell.
Cancer can completely change your life — both physically and mentally. Actor and cancer survivor Jeff Bridges, 73, revealed the biggest lesson he learned from battling non-Hodgkin Lymphoma (as well as COVID-19) that completely changed his outlook on life.
When he felt all hope was lost, his love for his family and friends grew, giving him a greater sense of gratitude, which can be so beneficial for people battling physical and mental health challenges.
Read More
"When you get close to losing something like that, your gratitude and your thankfulness for what you have, the people that you love, and the love that you feel for your loved ones, grows," Bridges
told
People magazine.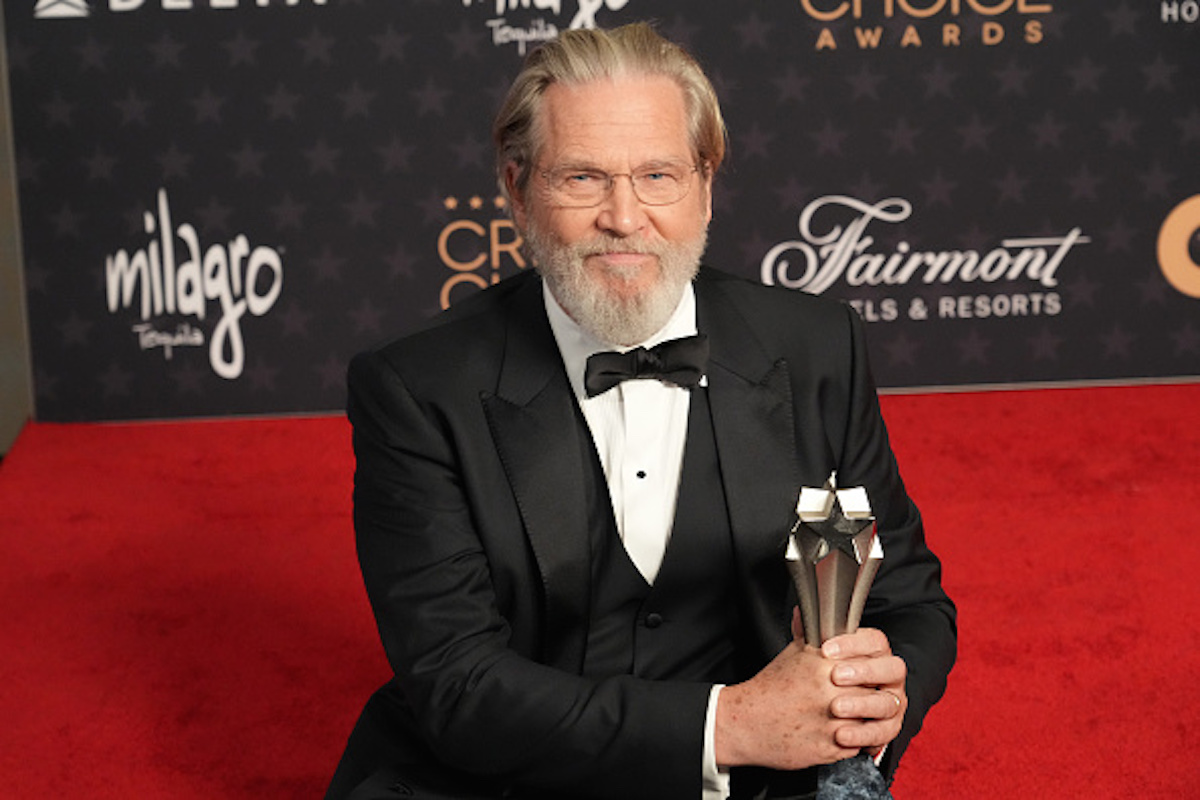 Bridges is reflecting on the lessons learned in recent years after being diagnosed with cancer in late 2020 and then contracting COVID-19 shortly after. He shared that his chemotherapy to help treat his cancer limited his body's ability to fight off the COVID-19 virus. "I had no defenses. That's what chemo does it strips you of all your immune system," he added.
"The Big Lebowski" actor emphasized his wife, Susan Geston, and their daughters, who showed unlimited love and support for him as he fought to get better.
"It just brought to my attention how much they loved me, and how much I loved them," Bridges explained.
"It just heightened the experience of most of my philosophies in life, and it all gets down to that corny 'L' word, love," he added.
Jeff Bridges' Cancer Journey
Bridges publicly shared his non-Hodgkin lymphoma diagnosis on his Twitter account in October 2020, drawing tons of support.
"I had a 12-by-9-inch tumor in my body. Like a child in my body. It didn't hurt or anything," he told People.
Despite his diagnosis, the actor remained positive and said at the time, "The prognosis is good."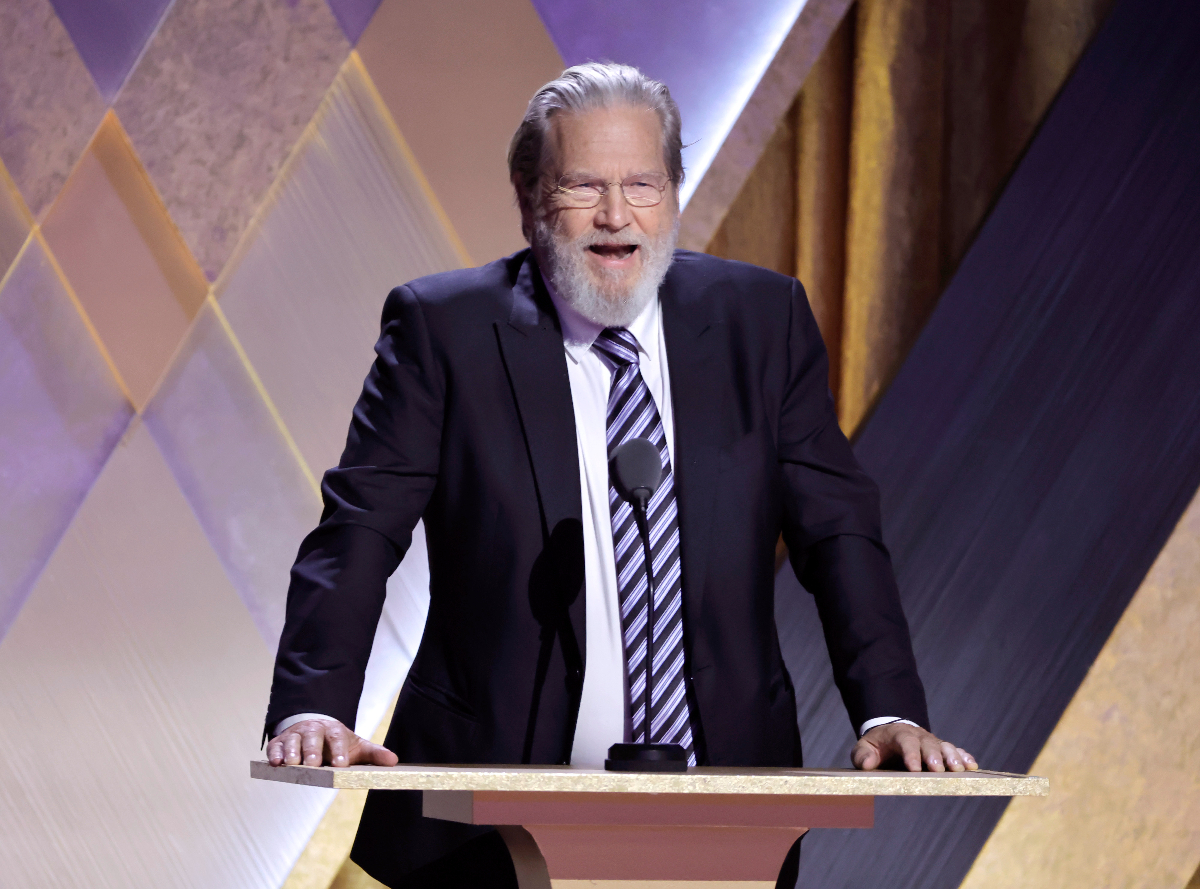 While undergoing treatment for non-Hodgkin lymphoma, he battled COVID-19 in early 2021. He told People Magazine at the time; his chemotherapy treatments weakened his immune system allowing the COVID-19 virus to impact him harder than he expected.
He spent nearly five months in the hospital while treating his cancer and managing his COVID-19 symptoms.
"I had nothing to fight it. COVID made my cancer look like nothing," he said.
Luckily the actor was able to fight through and overcame COVID-19, and his chemo helped shrink the tumor to the size of a marble.
In September 2021, Bridges shared that his lymphoma was in remission, according to The Hollywood Reporter.
The Basics of Non-Hodgkin Lymphoma
Lymphoma is different from cancers of specific organs like the lung or breast. It's not one cancer, but an umbrella term that encompasses several different types. Knowing which kind of lymphoma, you have is important as you and your doctor plan your treatment.
In general, lymphoma is a cancer of your immune system. It starts in the lymphatic system, a network of vessels, ducts, and nodes that runs throughout your body.
This system drains excess fluid and waste from your tissues and drains them into your bloodstream. It also produces disease-fighting white blood cells called lymphocytes that defend your body against infections.
WATCH: Non-Hodgkin Lymphoma, It's More Than Just One Type.
"I always advise that people understand their specific type of lymphoma because there are over 40 different types," Dr. Elise Chong, medical oncologist at Penn Medicine, tells SurvivorNet.
Lymphoma starts when lymphocytes develop a genetic mutation that makes them multiply much faster than usual. The mutation also makes older cells that would normally die stay alive.
The quickly multiplying lymphocytes start to collect and build up in your lymph nodes, the small glands in your neck, armpits, and other parts of your body.
Lymphocytes come in two types: B-cells and T-cells. If you have non-Hodgkin lymphoma, there's a good chance you have the B-cell variety because of how common it is.
From there, non-Hodgkin lymphomas are broken down into even more categories. Some affect larger numbers of people than others. "Diffuse large B-cell lymphoma is the most common subtype of non-Hodgkin lymphoma, and that is an aggressive subtype," according to Dr. Crombie.
Non-Hodgkin Lymphoma Symptoms
Some common symptoms of non-Hodgkin lymphoma are:
swollen lymph glands in the neck
fever
night sweats
weight loss
fatigue
WATCH: Non-Hodgkin Lymphoma Treatment and Symptoms
What Does Treatment for Non-Hodgkin Lymphoma Look Like?
Once your doctor determines the type of cancer you have, the next step is figuring out the best treatment method for you.
If your cancer is more aggressive, whether it's T-cell or B-cell, you can expect to get chemotherapy. Chemo may be part of a cocktail of drugs that are given in combination. These drugs work synergistically, going after your cancer in different ways to treat it more effectively.
Sometimes radiation therapy is used together with chemotherapy. Radiation uses high-energy X-rays to eliminate cancer cells. The radiation typically given for non-Hodgkin lymphoma is delivered from a machine outside the body, which is called external beam radiation.
One more thing your doctor will want to investigate is your cancer's genetic makeup. Using a sample of your cancer cells taken during a biopsy, your doctor will test for genetic mutations and other abnormalities.
Having Gratitude Through Cancer
Jeff Bridges showed that a cancer journey can give you a new appreciation of aspects of your life. And this gratitude can be so beneficial for patients.
Living with gratitude is quite simple in its meaning. It means being thankful for what you have and showing appreciation in your day-to-day life — and it can be really helpful for those struggling with mental hardships.
Dr. Zuri Murrell, a colorectal cancer surgeon at Cedars-Sinai Medical Center, previously told SurvivorNet that his patients who live with gratitude tend to handle treatment better because this attitude is one way to stay mentally healthy.
One reason this phenomenon is often reported anecdotally could be due to the reduction in stress level. Stress and anxiety can lead to physical issues, and practicing gratitude can help get both under control.
"The patients who do well with cancer, they live life with that kind of gratitude, but in terms of everything," he explained. "They're grateful, not for cancer, but they're grateful for an opportunity to know that life is finite."
According to the National Alliance on Mental Illness, multiple studies have indicated that learning to live with gratitude can lead to more happiness and less stress.
One way to exercise gratitude is to take time to think about things you appreciate everyday, and some people find it helpful to write down those things in a journal.
Questions to Ask Your Doctor
What can I do if I'm struggling to be thankful for what I have in my life?
Are there local resources for people who wish to start practicing gratitude?
Do you know of any research on the benefits of living with gratitude?
What else can I do to help reduce my stress level?
Learn more about SurvivorNet's rigorous medical review process.
---