Advocating for Your Health Means Keeping Up With Screenings
TV personality Chrissy Teigen, 37, is the wife of famous singer John Legend, 44, and she's using her celebrity status to help bring greater awareness to breast cancer screening with a new Instagram post detailing her mammogram experience.
A mammogram is a standard breast cancer screening that examines breast tissue for signs of cancer. When combined with an ultrasound, a more accurate result can be produced. Women with dense breasts are encouraged to get a regular mammogram combined with a 3D ultrasound. Dense breasts have less fatty tissue which makes it more difficult for a regular mammogram to detect cancer.
Mammogram anxiety can come about when you're awaiting your mammogram results. SurvivorNet suggests engaging in activities that help relax your nerves such as exercising or meditation.
There is a wide consensus in the medical community that women have annual mammograms between the ages of 45 and 54. However, if you're at higher risk for breast cancer due to family history or a genetic mutation, you should consider screening at age 40.
Famous TV personality and wife of singer John Legend, Chrissy Teigen, 37, continues her crusade of motivating others to keep up with their health through her own experiences. In her latest social media post, she invited her followers to join her for her mammogram.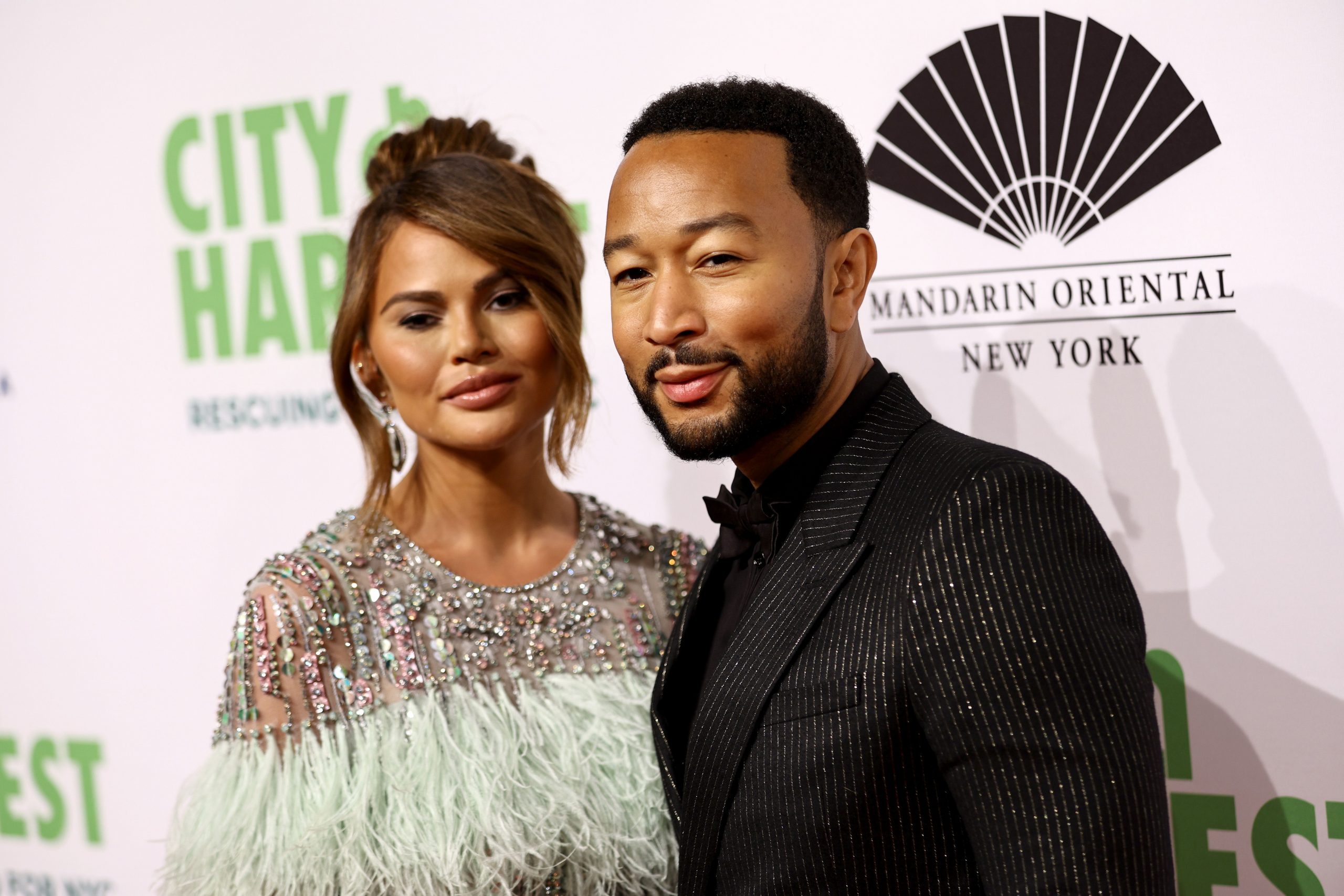 "Mammogram/boob ultrasound reminder," Teigen wrote in her Instagram post that shows her in a doctor's office preparing for a breast cancer screening.
Read More
"When else do you get to see your boob as a one-inch steak!? Ultrasound also comes with free titty lotion good for the entire day!!" she continued.
View this post on Instagram
Teigen appears to be getting a mammogram combined with an ultrasound which helps lead to more accurate results especially for women with dense breast tissue according to  Dr. Yuan Yuan, MD, an oncologist affiliated with the City of Hope Comprehensive Cancer Center in Duarte, California.
"When it comes to dense breast tissue, I would describe it as if you are looking outside the scene or views of your yard through a very foggy glass. So then naturally, because it's overlapping fibers you see less clearly," Dr. Yuan explained to SurvivorNet.
Teigen's post garnered hundreds of thousands of likes and comments including one woman who praised Teigen for her efforts to raise awareness.
"…Her checkup may not look like your checkup and that's ok. She has a large following, so she is bringing awareness," the Instagram user Cuddle Mommie wrote.
"Ladies, so important early detection and prevention is key as we see cancer diagnoses rise!!!! I was diagnosed at 26 and am a survivor… Check those tatas ladies," an Instagram user with the screen name Angelica wrote.
Teigen's efforts to prompt more open conversation surrounding breast cancer screening seem to be working. Instagram user Regina Reckers shared her experience in the comments.
"Had my first mammogram in March showed very dense breast tissue so they recommended the 3d ultrasound. It showed a small mass, so they wanted to do a diagnostic ultrasound. After that, they recommended a biopsy🥺. I was scared but I followed through with all the recommendations to be safe. The mass ended up not being cancerous thank goodness," Reckers wrote.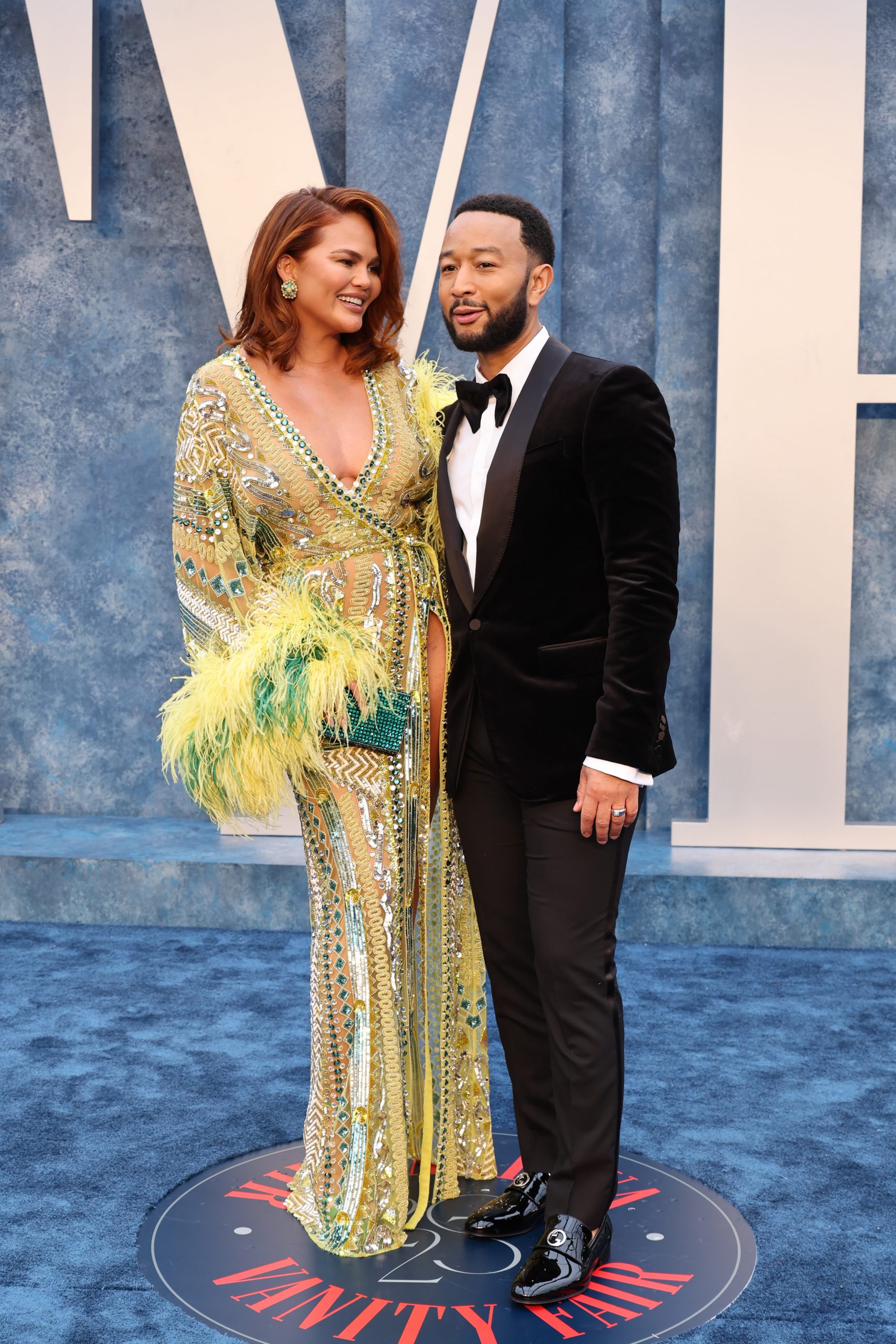 Hundreds of other women continued sharing their mammogram experiences and, in some cases, their diagnosis.
Mammograms are a standard screening procedure for breast cancer. When you receive your regularly scheduled mammogram coupled with checking your breast with self-breast exams regularly your chances of detecting the onset of breast cancer increase greatly. A self-exam includes pressing your fingertips along your breast in a circular motion.
RELATED: 6 Common Excuses for Skipping a Mammogram That You Need to Stop Using!
Breast Cancer Screening
Breast cancer screening methods all aim to look for lumps in the breast and signs of cancer. There is a wide consensus in the medical community that women have annual mammograms between the ages of 45 and 54. However, an independent panel of experts called the U.S. Preventive Services Task Force (USPSTF) is saying that women should now start getting mammograms every other year at the age of 40, suggesting that this lowered the age for breast cancer screening could save 19% more lives.
Dr. Jeannie Shen, medical director of the Breast Program at Huntington Hospital, an affiliate of Cedars-Sinai, told SurvivorNet that she agrees with starting mammogram screenings for women with an average breast cancer risk at age 40.
The new recommendations apply to women with an average risk of breast cancer, including people with a family history of the disease and risk factors like dense breasts. Dense breasts mean you have more fibroglandular tissue and less fatty tissue in your breasts. The density can make it more difficult for a routine mammogram to detect cancer. To screen dense breasts more closely, a 3D mammogram is often used which looks at the breast tissue in several layers.
"With digital mammography, 3D tomosynthesis, we're taking thin slices through the breast tissue, like slices of a loaf of bread," said Dr. Connie Lehman, the Chief of the Breast Imaging Division at Massachusetts General Hospital.
WATCH: Dr. Connie Lehman explains how 3D mammograms work. 
However, she doesn't agree with that screening taking place every other year between 40 and 50, when "interval cancers (cancers which develop between screening mammograms) are more common."
For women aged 55 and older, the American Cancer Society recommends getting a mammogram every other year. However, for women in this age group who want added reassurance, they can still get annual mammograms.
How a Woman's Breast Cancer Risk Factor Into Screening Decisions?
A woman is considered to be at average risk if she doesn't have a personal history of breast cancer, a strong family history of breast cancer, a genetic mutation known to increase the risk of breast cancer such as a BRCA gene mutation, or a medical history including chest radiation therapy before the age of 30.
Experiencing menstruation at an early age (before 12) or having dense breasts can also put you into a high-risk category. If you are at a higher risk for developing breast cancer, you should begin screening earlier.
What's Mammogram Anxiety and How to Deal With It?
It's common to feel anxious while awaiting mammogram results. This feeling is often called mammogram anxiety.
If you find yourself awaiting test results and your nerves are running rampant, try doing something that relaxes you such as exercising or listening to your favorite music. Breathing exercises and meditation can also help relax.
If your mental health continues to run haywire while waiting for a callback from your doctor, consider some of the following tips below. SurvivorNet has a list of resources to help you:
Seeking professional help from a psychiatrist or therapist
Learning healthy coping skills
Medication to help calm you, which your doctor can help you with
Adding more physical activity to your routine
Adjusting your sleep schedule
Connecting with others via support groups
Mindfulness and meditation
What To Ask Your Doctor
If you have been diagnosed with breast cancer, you may have questions about how to keep your strength through treatment. Here are a few questions to help you begin the conversation with your doctor:
What treatment will I be receiving?
What side effects are associated with this treatment?
Are there steps I can take in my daily life to help minimize these side effects?
What physical activity routine do you recommend for me during treatment?
Do you have recommendations for someone who doesn't particularly enjoy exercise?
Can you recommend a dietician who can help me with healthy eating tips and maintaining a healthy weight?
I've been having trouble sleeping, do you have any treatment recommendations?
Learn more about SurvivorNet's rigorous medical review process.
---