Damian Lewis's Next Act
Damian Lewis is walking away from Hollywood to focus on a new role. The star of Billions and Homeland said in a new interview that he will be remaining in London for the foreseeable future to raise his two teenage children after the death of his wife and their mother, Helen McCrory.
McCrory passed away at the age of 52 in April after a private battle with breast cancer. In the wake of her death, the producers of Billions let Lewis film the final season remotely in London. "We wouldn't ask him to come to America in that situation," said showrunner Brian Koppelman.
Lewis supported his wife during her cancer battle and has continued to honor her wish by keeping the details of that battle private. The actor, 50, would not speak about her passing in his interview with The New York Times, only saying  "we had a sadness in our family."
Damian Lewis is walking away from Hollywood to focus on a new role – dad.
The Emmy-winning star of Homeland and Billions, 50, said in an interview with The New York Times that he would not be acting for the foreseeable future.  Instead, his focus will be raising his teenage son and daughter after the death of his wife and their mother, actress Helen McCrory.
Read More
The British-born thespian, best known to audiences for her roles as Narcissa Malfoy in the
Harry Potter
films and Polly Gray, the powerful matriarch of the Shelby crime family in
Peaky Blinders
, passed away from breast cancer at the age of 52 in April.
Lewis would not speak much about her passing, only saying "we had a sadness in our family" during the interview. He then noted that for "obvious reasons," he would be spending his time with his children in London.
The passing of McCrory is not why Lewis is exiting Billions, having signed on to appear in only five seasons of the popular Showtime series from the start. But her death is why the production team allowed him to film remotely in London during his final season and only required him to fly to New York City to shoot a handful of scenes.
"We wouldn't ask him to come to America in that situation — right after the love of his life passed away, who was a remarkable, incredible artist and human being," explained Billions showrunner Brian Koppelman.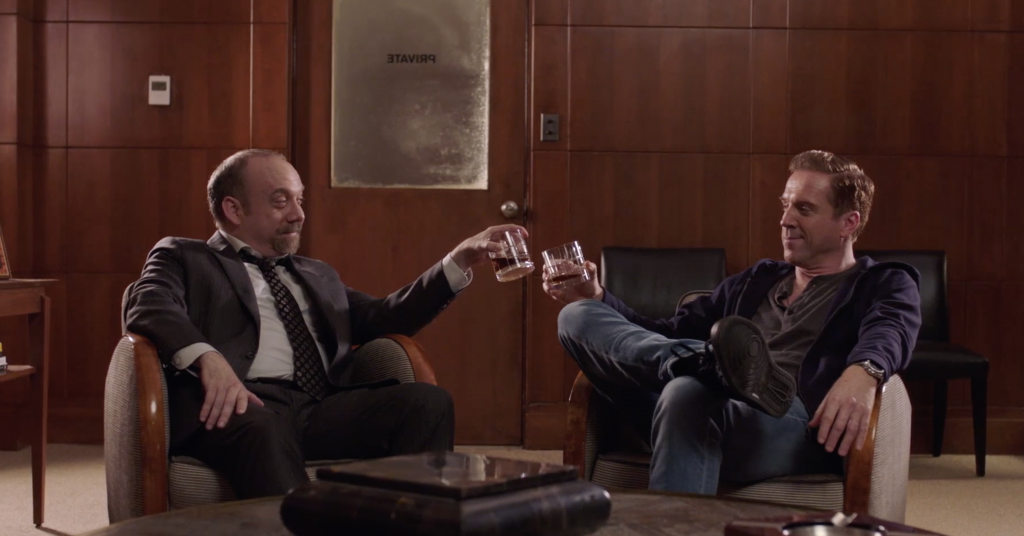 Related: Stanley Tucci, 60, Says Food Tasted Like 'Wet Cardboard' and Drinking Tea Was Like 'Eating Chalk' During Radiation to Kill Cancerous Tumor on Tongue
Lewis' British fans may get one more glimpse of the actor on the small screen in the next few years. He has been developing an adaptation of the Cold War espionage thriller A Spy Among Friends, based on the book of the same title by Ben McIntyre.
Lewis plans to star in the series opposite Dominic West. The show would film in London, allowing Lewis to play the roles of both M16 officer and dad.
American audiences will not be so lucky. The actor first introduced stateside in the 2001 series Band of Brothers before playing the decorated-soldier-turned-sleeper-cell-agent Nicholas Brody in Homeland, and amoral-hedge-fund-titan Bobby "Axe" Axelrod in Billions says this might be the end.
"I don't like closing chapters, but it does feel like it's the end of that for now," noted Lewis.
Hollywood's go-to-guy for playing lovable anti-heroes did leave the door open for the possibility of a future cameo on Billions, however, saying: "There's an opportunity maybe for me to return, but for now, broadly speaking, Axe has been vanquished."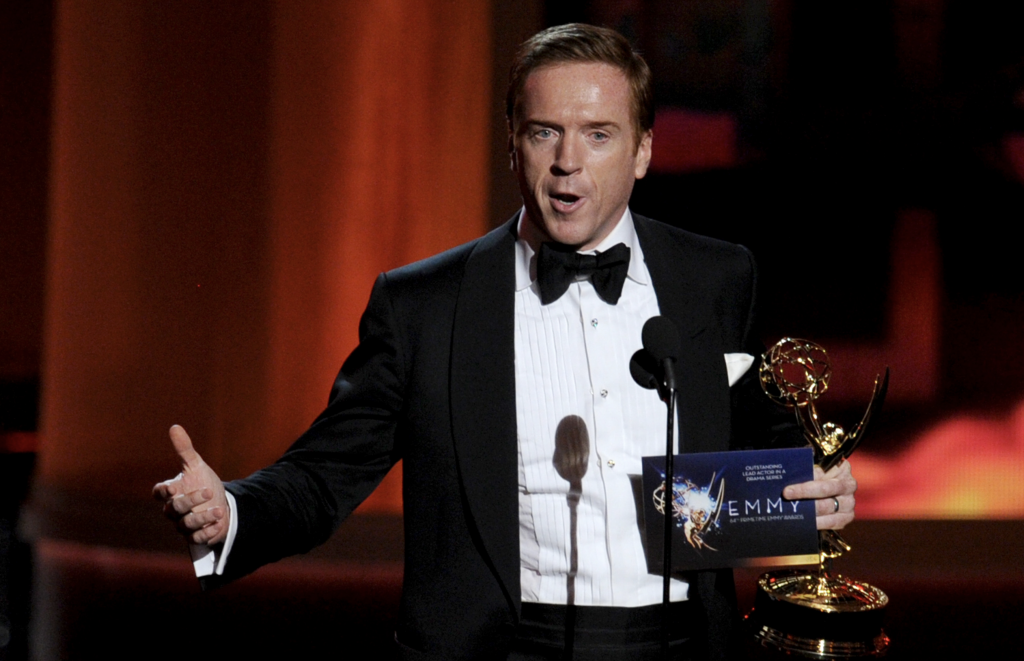 Lewis penned a heartbreaking tribute to his wife in The Times shortly after she passed away this year. He noted that much like Prince Phillip, who passed away just days before McCrory, his wife was royalty in her own right.
Her death took most by surprise, with the actress choosing to keep her breast cancer battle private to the public until the very end.
"When I say "royalty," I am, of course, referring to the esteem in which Helen is held in our business. Her nickname to many was Dame Helen (apologies, Dame Helen), and although we'll never know now whether that would have become a reality, I think secretly, we do know," wrote Lewis.
He then spoke about her dedication to her craft. McCrory took on some of the theaters' most significant roles during her career. To name just a few: Madea, Nina in The Seagull, Lady Macbeth, Rosalind in As You Like It, Olivia in Twelfth Night, and Gwendolen Fairfax in The Importance of Being Earnest.
"She was fiercely proud of being an artist, an actress. Her [Order of the British Empire awarded for public service], recognition of her exquisite talent made her so happy. Her craft was something she approached with a rigor, an honesty, an intelligence that made others rise to meet her, but she never imposed herself because she loved collaboration, whether in film, TV, or theatre. But as she said to me a few weeks ago, 'Doing theatre is what made my heart sing,'" wrote Lewis.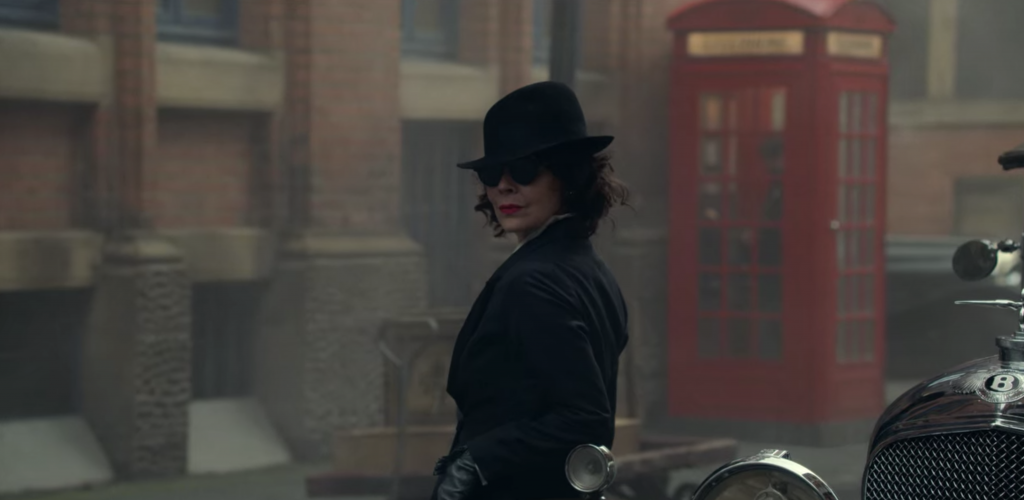 Those abilities on stage or in front of the camera paled in comparison to the person he spent his life with, wrote Lewis.
"Helen was an even more brilliant person than she was an actress. She was a people person, sure. 'I'm much more interested in who I'm with than where I am,' she would say, and innately wanted to share," wrote Lewis.
"But she also lived by the principle of kindness and generosity. That you put these things out into the world to make it better, to make people feel better. I've never known anyone so consciously spread happiness. To say 'please' and 'thank you' and 'you're so kind' as much as she did."
Related: Green Day Frontman Billie Joe Armstrong Wrote 'Wake Me Up When September Ends' As a Touching Tribute to His Dad's Cancer Battle
Supporting A Spouse Through Cancer
The support of a spouse is crucial during any cancer battle, especially when a loved one chooses to make that battle private.
Jill Kargman opted to keep her breast cancer battle private after making a previous battle with melanoma very public.
The author, creator, and star of the book-turned-Bravo-series Odd Mom Out tells SurvivorNet that the response she got when she shared the news of her first diagnosis led to her decision to keep things quiet the second time around.
"I got a lot of support from my family and friends. With my double mastectomy, I didn't tell anyone [outside my famnily] except my bridesmaids. I have my five best friends, who are like my sisters," explains Kargman. "And so I only told them because when I had my melanoma, I told a lot of people, and there were like 20 flower arrangements and food drop-offs, and it just felt a little dramatic, and I didn't like that role of the victim-y patient person. I think some people appreciate that and take comfort in it. Where it just made me uncomfortable."
Siblings Reflect on Their Mom's Strength During Cancer Battle
She goes on to say: "So with my second surgery, a lot of people in my larger friend group said, 'Why didn't you tell me? I had no idea you were going through this.' But I think that because my kids were older this time, they would have been alarmed by that kind of attention because I downplayed the surgery. But my support group was invaluable, my friends, my family."
Kargman says that making her battle private also turned out to be a great way to assess the state of her relationship.
"I think cancer's a great way to find out if you're with the love of your life or a shithead," states Kargman. "I think it presses the fast forward button on getting to the bottom of that answer because a lot of people in middle age are kind of at a crossroads waiting for their kids to fly the coop, and I think if you're with someone who is not supportive and emotionally checked out or doesn't tell you you're still beautiful with that, this might not be your person."
Jill Kargman on the Support of a Spouse During a Private Cancer Battle
Learn more about SurvivorNet's rigorous medical review process.