For the many women who struggle with body image and sex after breast cancer treatment, Suzanne Somers, the vivacious and sometimes controversial entrepreneur and actor who has positioned herself as a health expert, has a message: "It ain't over."
Somers, 73, recently revealed that she has sex an average of twice a day with her husband, Alan Hamel — and that she's feeling better than ever.
Read More
"The reason I talk about sex is because at 73 everybody thinks it's over, and I just want women and men to know it ain't over," Somers told
DailyMailTV
.
Dr. Elizabeth Comen, a medical oncologist at Memorial Sloan Kettering Cancer Center and a medical advisor to SurvivorNet, on how your breast cancer treatment will affect your sexuality and intimacy with a partner.
Somers was diagnosed with breast cancer in 2001 after doctors found a 2.4 centimeter mass in her breast during a routine breast cancer screening, according to Yahoo News. Somers had a lumpectomy and radiation to treat the cancer, but refused chemotherapy even though her doctor recommended it, opting for alternative medicine instead. (See our section on alternative medicine below.)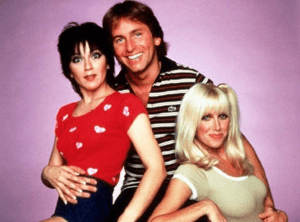 "I thought that when I was 73, I would be old," Somers also told The New York Post. "I'm chronologically old, but I'm not old. I'm enjoying aging because I have acquired wisdom, because I'm not pilled up and because I have juice. I love the way I look."
RELATED: Suzanne Somers Reflects on 'Wake-Up Call' Cancer Diagnosis — And How it Changed Her Life for the Better
Sex After Breast Cancer
Many women have trouble reconnecting in an intimate way with their partners during or after breast cancer treatment. And some, like Somers, are rethinking what it means to feel vital. SurvivorNet community member and breast cancer survivor Ann Caruso, for instance, shared that "society has us thinking that our breasts are what make us sexy  … but there's so many other things."
RELATED: Australian Lingerie Line Receives Backlash for 'Sexualizing' Breast Cancer — but These Survivors Are All About Empowerment Campaigns
Find the beauty that lives in so many other parts of your body and mind, she advised, and remind yourself that you can be sexy no matter what treatment you have to undergo.
Survivor and Stylist Ann Caruso on feeling sexy after breast cancer treatment
(For more from the SurvivorNet community, check out our mini docs on the Flat Movement and topless activism.)
Somers' Choice to Use Alternative Therapies
When Somers had her breast reconstructed, she chose an alternate route.
"I didn't want anything unnatural like an implant in my body," she told the NYP. "So they took fat from my stomach, removed the weak stem cells and put the strong stem cells into a congealed fat, and then with something like a turkey baster injected it into my breast. It took me three years, but it's me. I regrew my breast and as you can see, it looks nice!"
Selling 'Hope' with Alternative Treatments
But as SurvivorNet's experts often caution, alternative medicine is never a  replacement for traditional medicine. And Somers has noted that it's a personal decision that should be discussed with a doctor.
Dr. Ann Partridge, an oncologist at Dana-Farber Cancer Institute, on the dangers of alternative therapies.
In a previous conversation with SurvivorNet, Dr. Ann Partridge, an oncologist at Dana-Farber Cancer Institute, explained that a lot of people are "selling hope" with alternative cancer treatment methods that may sound more appealing than traditional treatments like chemotherapy or surgery.
"When someone's putting something into their body, I have two major concerns," Dr. Partridge said. "One is that it might interact with something that I'm recommending as an oncologist … or might increase the side effects they have from treatment, so that really worries me.
"The second big thing is that, understandably, some of these therapies are much more appealing than some of our standard therapies in the general medical world, like chemotherapy or surgery, " she continued. "Wouldn't it be much nicer to take a vitamin and treat your cancer? [But] the studies have not been done in the rigorous way that we do cancer treatment trials to tell us for sure that that's not harmful.
"And we've been burned before in the medical community, where we've tested vitamins in terms of prevention of cancers and found that, actually, the people who took the vitamins actually had more cancer."
Learn more about SurvivorNet's rigorous medical review process.
---