Kangol Kid, 55, Fights Colon Cancer
Hip-hop pioneer Kangol Kid is fighting stage IV colon cancer. He recently had surgery and is now recovering in the hospital.
He had 10 cm of his intestine removed in March but his condition took a turn last month.
Earlier this year, the U.S. Preventive Services Task Force lowered the age at which it recommended colon cancer screenings to 45 while at the same time urging clinicians to offer the option of screenings to those between the ages of 76 and 85 deemed to be in good health
Hip-hop pioneer Kangol Kid underwent surgery on Friday in his ongoing battle with stage IV colon cancer.
The 55-year-old rapper, born Shaun Fequiere, is in good spirits and  recovering in the hospital after that unscheduled operation, which occurred eight months after his colorectal cancer diagnosis.
Read More
Kangol Kid shot to fame at the age of 17 as a member of the rap-breakdance group UTFO and became the first hip-hop performer to land an endorsement deal when he signed an agreement with Kangol.
A GoFundMe account launched in March revealed Kangol Kid's cancer diagnosis.
"Kangol was fortunate enough to have his colon cancer detected fairly early and have the necessary surgery to remove the mass," read the post.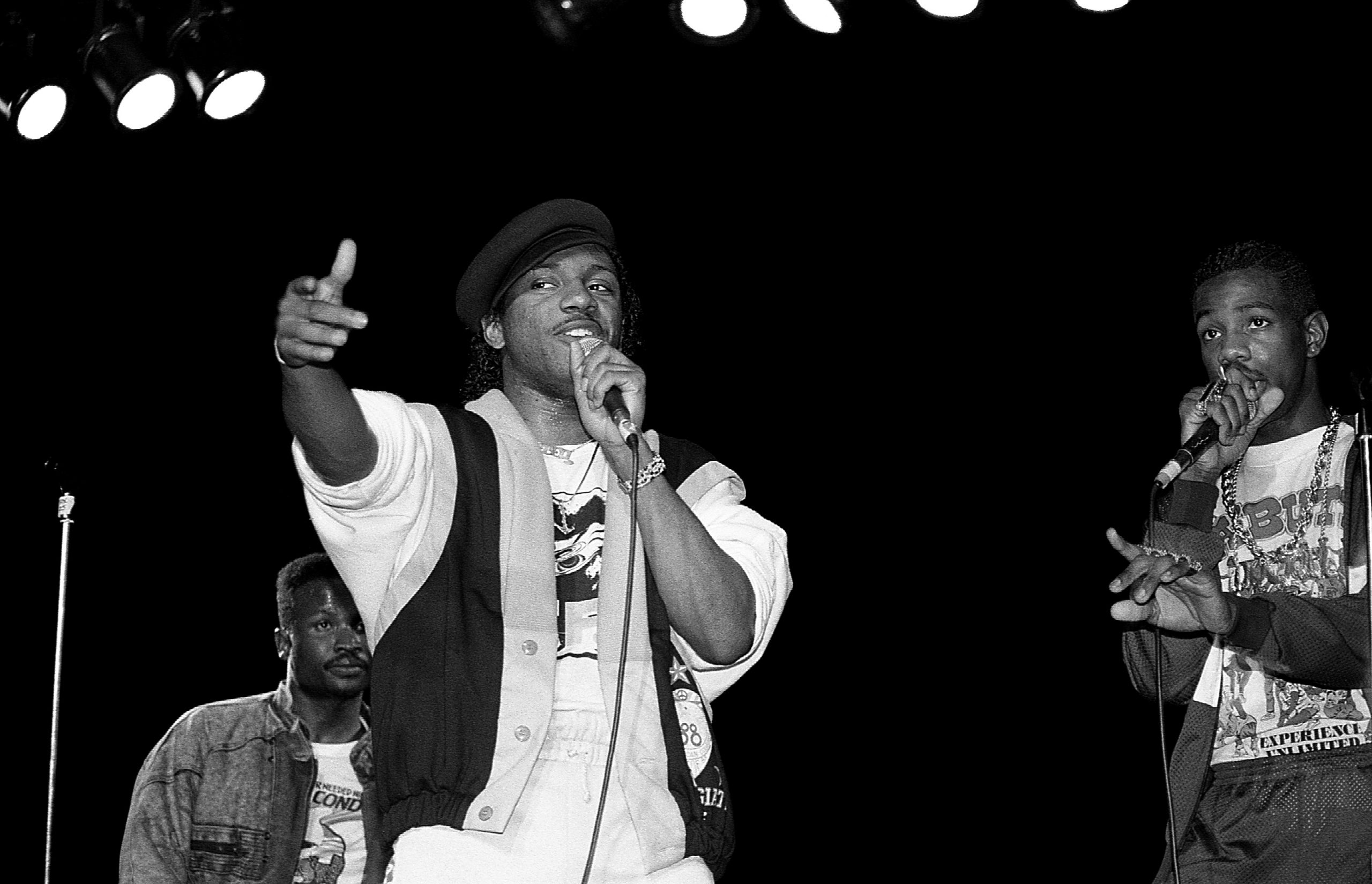 Related: Katie Couric Regrets Not Talking About Death With Husband After Stage IV Diagnosis, Calls Work Her 'Salvation' During His Colon Cancer Battle
That same month Kangol Kid spoke to Pix 11 about his cancer while urging members of the African American community to get screened early and often. Colorectal cancer (which is bowel cancer, colon cancer, or rectal cancer) unfortunately hits the Black community harder, with Black Americans 20% more likely to get the disease and 40% more likely to die from it than most other groups.
Kangol Kid revealed in that interview that doctors removed 10cm of his colon after first diagnosing him in February.
"Well, in terms of pain, there was definitely discomfort, you know, in the belly," said Kangol Kid. "Of course, one of the signs that you will see immediately is bleeding, and you'll notice this as you wipe, or you'll see it in your stool. And so I was definitely experiencing that."
He went on to say: "What really set it off and made me say I had to see a doctor is at one point, in the comfort of my own room, my own bedroom, I had to pass gas. It came out with substance. So I ran to the bathroom real quick to see [what it was], and it was bloody mucus."
It appeared that things were looking up for Kangol Kid after that interview, but a check-up in September revealed new complications.
Those complications are still unknown, but hip-hop promoter Van Silk told HipHopDX that Kangol Kid is battling stage IV colon cancer.
Van Silk encouraged prayers for Kangol Kid and himself, as he is also battling stage II colon cancer.
Kangol Kid is now well enough to receive visitors, and on Saturday spent time with his former bandmate.
Before his battle, Kangol Kid had been honored by the American Cancer Society in 2012 for his work raising funds and awareness for breast cancer. The cause is close to his heart after his best friend and manager, Shaunda Lumpkin, lost her mother to the disease.
Related: I Have Metastatic Colon Cancer Because of COVID Delays: A Texas Mother and Retired Army Colonel's Heartbreaking Story
Colorectal Cancer Screenings
Kangol Kid advocates that members of the African American community get tested early and often.
Earlier this year, there was some movement on that front when the U.S. Preventive Services Task Force released its revised colon cancer screening recommendations in May.
In its new recommendations, the USPSTF lowered the age at which it recommended screenings to 45 while at the same time urging clinicians to offer the option of screenings to those between the ages of 76 and 85 deemed to be in good health.
"Discuss together with patients the decision to screen, taking into consideration the patient's overall health status (life expectancy, comorbid conditions), prior screening history, and preferences," the panel said.
The USPSTF accepted forms of testing for colorectal cancer are:
High-sensitivity guaiac fecal occult blood test (HSgFOBT) or fecal immunochemical test (FIT) every year
Stool DNA-FIT every 1 to 3 years
Computed tomography colonography every five years
Flexible sigmoidoscopy every five years
Flexible sigmoidoscopy every ten years + annual FIT
Colonoscopy screening every ten years
Understanding Options With Stage IV Colon Cancer
Colorectal Cancer Facts
Symptoms of colon cancer include:
A change in bowel habits, such as diarrhea, constipation, or narrowing of the stool, that last for more than a few days
A feeling that you need to have a bowel movement that's not relieved by having one
Rectal bleeding with bright red blood
Blood in the stool, which might make it look dark brown or black
Cramping or abdominal pain
Weakness and fatigue
Losing weight without trying
Since these issues can also be common symptoms for other illnesses and sometimes aren't always a cause for concern, it's generally best to see a doctor to be on the safe side.
Dr. Heather Yeo Busts Some Colorectal Cancer Myths
Learn more about SurvivorNet's rigorous medical review process.
---