Celebrated music producer and writer Kuk Harrell, whose work with stars such as Beyonce and Rihanna have earned him five Grammy Awards, has a really powerful message for men in need of a prostate exam to "do what you're supposed to do — because it ain't fun playing clean up."
Harrell, who is also speaking out as part of the City of Hope cancer center's No Shaver campaign to raise funds and awareness for prostate cancer screening, tells SurvivorNet he had ignored his own doctor's advice to get screened only to discover, years later, that he had cancer. "Put your yearly physical first," he warns. "Put your body first. Definitely put it above your career."
Read More
He was at the top of his game when a routine blood test in 2015 to measure levels of his prostate-specific antigen (PSA) were higher than they should have been. Harrell's doctor suggested he visit a urologist for further testing.
Harrell, then 50, didn't go. He also didn't go to the next year, when his primary care doctor warned him his numbers were still high. It took his doctor reading him the riot act at 2017's annual physical for Harrell to see a urologist.
The diagnosis: Harrell, like his father before him, had prostate cancer. And while still localized, it had grown. Worse, the subsequent surgery was not able to get it all out.
Harrell was part of a troubling men's health statistic: An established body of research shows that men are less likely to get screened than women are — in part, because of cultural expectations regarding masculinity. In 2014, data collected by the U.S. Centers for Disease Control and Prevention (CDC) showed that men were only half as likely as women to go to the doctor over a two-year period.
What's more, as a black man, Harrell knew the statistics put him in a higher-risk category. Black men are twice as likely to die of low-grade prostate cancer than white men, according to data from the National Cancer Institute (NCI).
Many people find reasons to procrastinate after concerning test results. Harrell says his demanding career was top of the list, as was the loss of his mother that year.
Know Your Risk for Prostate Cancer -- And Follow the Screening Guidelines
"Just thinking about [cancer] at that particular time was just so overwhelming," Harrell says. "As a guy, when you start to hear your PSA numbers are high and you're getting older, you're like 'Oh my God, I gotta go down there and gave this rectal exam and all that kind of stuff. … It was so overwhelming."
RELATED: If You Feel Something, Say Something — Men Ignore Symptoms Too Often
The second test and warning, he says, came during another loss in his family: His father had passed away. But in 2017, he says, he could no longer ignore the advice.

"At that point, my doctor was like, 'We have to deal with this.' [Between the] PSA number, and the fact that my dad had it, he was like … 'I'd be surprised if you don't have prostate cancer.'"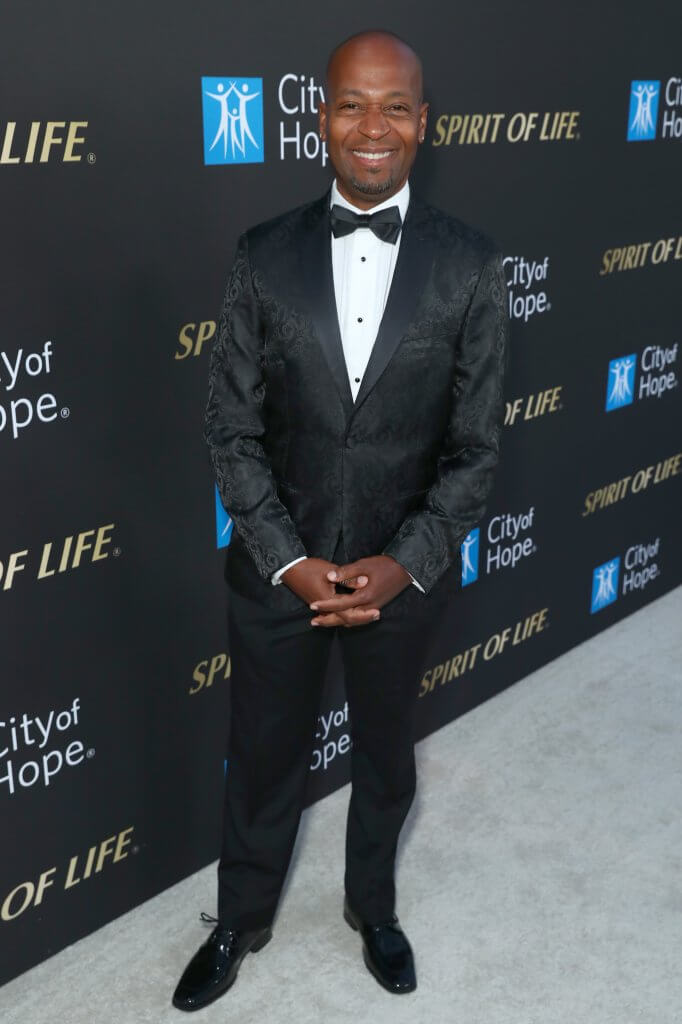 'For Me, It Was the Automatic Best Route'
There is no one best treatment path for prostate cancer. When the cancer is diagnosed locally — meaning it hasn't spread beyond the prostate gland, as was the case with Harrell — options can include surgery, radiation, hormone therapy or, depending on the cancer, active surveillance, known as the "watch-and-wait" approach.
RELATED: Surgery Side Effects May or May Not Be Long-Term for Prostate Cancer
Harrell chose surgery to remove his prostate, called a prostatectomy. Prostatectomies can have long-term implications for quality of life, such as sexual side effects. For Harrell, though, the decision was straightforward, both because he'd waited, and because his father had done the same and went on to live for many years after.
"It was the automatic best option," Harrell says.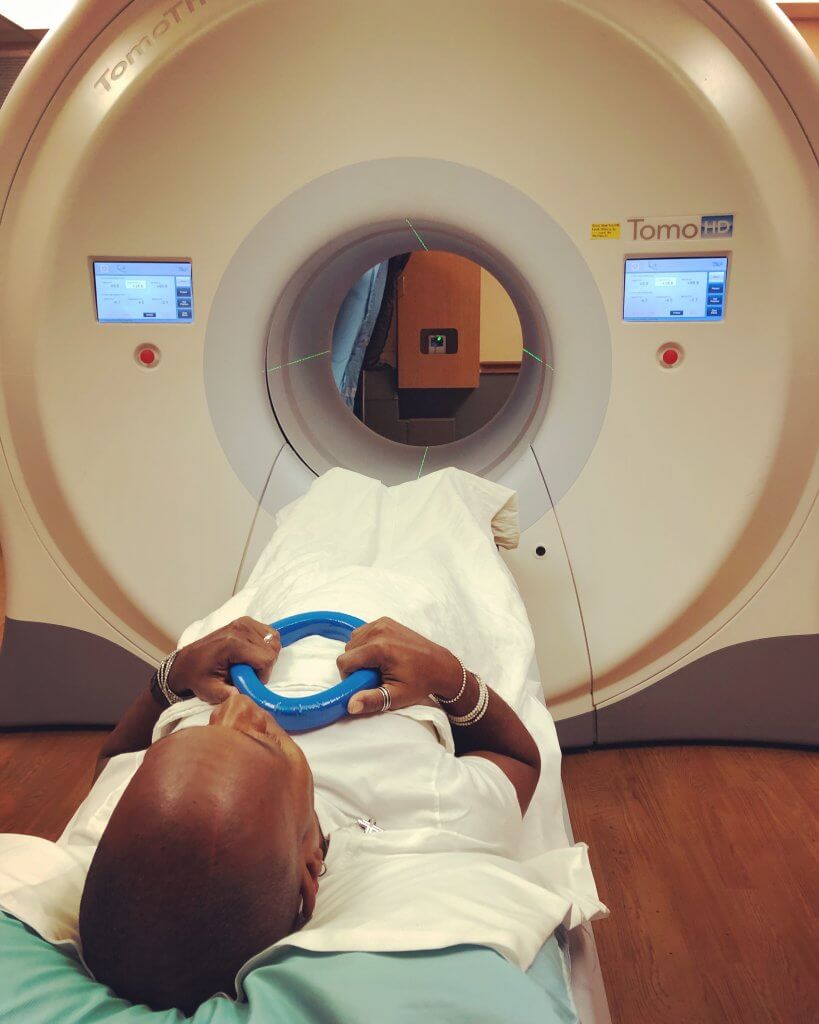 Harrell's surgeon used a surgical technique meant to minimize nerve damage, and the recovery was quick. But due to the cancer cells having spread to the neck of his bladder, Harrell was looking at further treatment. Harrell and his new doctor, Dr. Tanya Dorff at the City of Hope Cancer Center, worked out a treatment plan involving radiation and hormone treatment.
 

View this post on Instagram

 
'The Technology Has Gotten so Much Better'
Because the prostate gland is located right near the bladder and the rectum, "urinary function and bowel function are always a concern [in terms of side effects], but radiation has come a long way," Dr. Dorff tells SurvivorNet. "The technology has gotten so much better with IMRT, or intensity-modulated radiation therapy, and the field can really be drawn to exclude as much of the bladder and rectum as possible."
RELATED: High-Dose Radiation: The Benefit May Outweigh The Risk
Harrell received seven weeks' worth of IMRT radiation, and apart from fatigue, says he has remarkably experienced very few side effects.
Harrell was also put on a six-month course of hormone therapy, which did cause him some side effects, including intense hot flashes.
RELATED: Hormone Therapy for Prostate Cancer
During this time, he forced himself to step away from music: "I realized I didn't need it during all that was going on."
By the end of treatment, he was cancer-free.
'Put Your Health Above Every. Single. Thing.'
It's been a year since Harrell got his clean bill of health, and when he reflects on his cancer journey, he does so with tremendous gratitude. A man of faith, he says he thanks God for giving him the strength to stay positive.
 

View this post on Instagram

 
But he also knows that much if not all of his journey would not have been necessary had he followed his doctor's advice and seen a urologist from the start.
Learn more about SurvivorNet's rigorous medical review process.
---