Breast Cancer Prevention and Screening
A mammogram is a standard breast cancer screening that examines breast tissue for signs of cancer. When combined with an ultrasound, a more accurate result can be produced. Women with dense breasts are encouraged to get a regular mammogram and a 3D ultrasound. Dense breasts have less fatty tissue, which makes it more difficult for a routine mammogram to detect cancer.
The U.S. Preventive Services Task Force recommends women begin screening for breast cancer at age 40. Women should talk with their doctor to learn about their cancer risk and assess when is a good time to start annual mammograms.
Women at higher risk of breast cancer, such as possessing the BRCA gene mutation or having a family history of cancer, should talk with their doctor about beginning screening younger than 40.
Mammogram anxiety can come about when you're awaiting your mammogram results. SurvivorNet suggests engaging in activities that help relax your nerves, such as exercising or meditation.
France's former first lady Carla Bruni, 55, says that she was able to save her breasts thanks a routine mammograms catching her breast cancer early. In an emotional social media post, she uses her experience with the disease to encourage women to stay current with their mammograms despite her reluctance to talk openly about her history with breast cancer.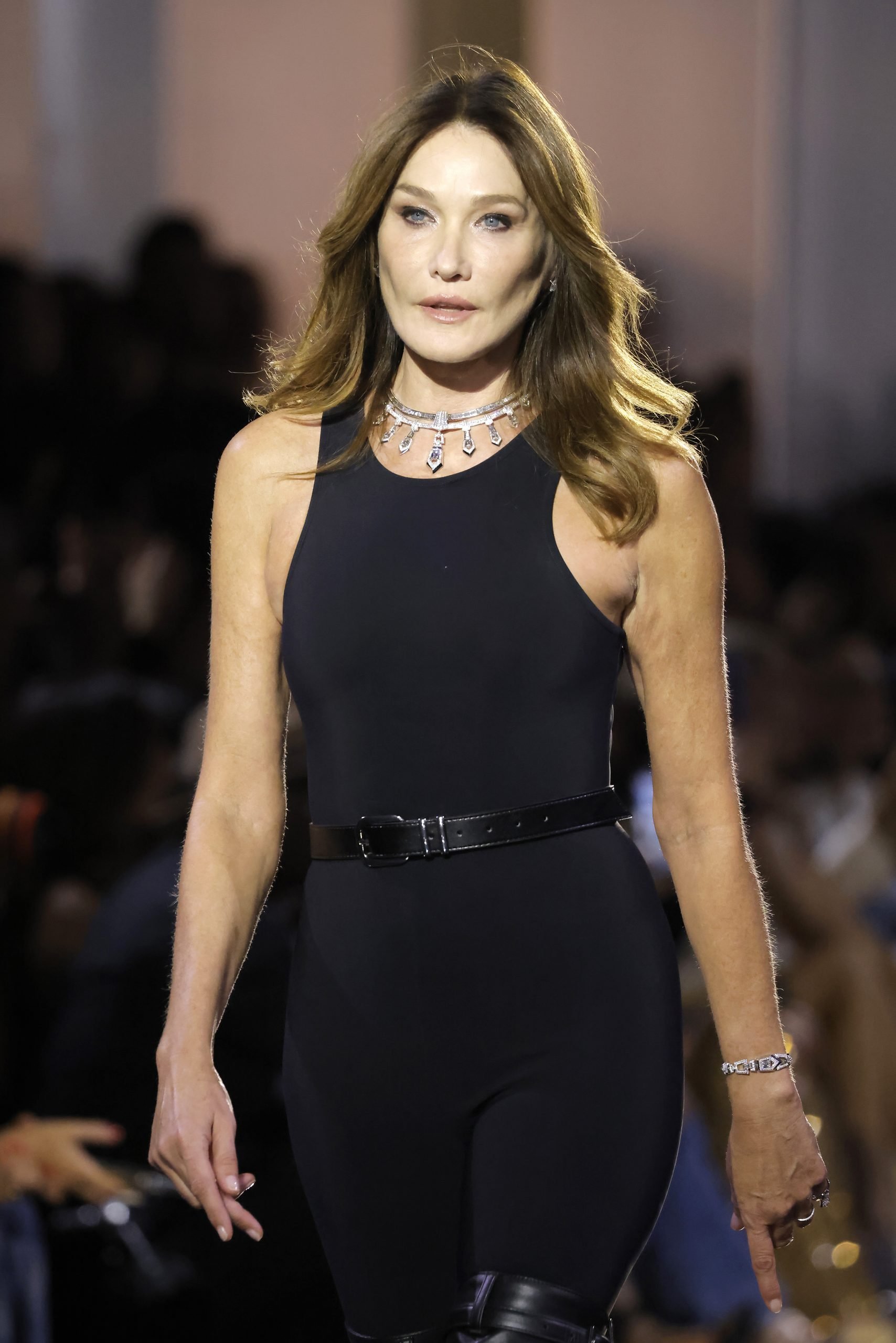 "I'm not writing this post to give you the details of my health. That's repugnant to me, and I hesitated for a long time before talking about this. No, the reason I'm posting this today is to deliver a message," Bruni wrote in her Instagram post.
Read More
RELATED: How to Avoid False Positive Cancer Results in Women With Dense Breasts: Ultrasounds Used in Addition To Mammograms
"Every year, on the same date, I do a mammogram. If I hadn't done one every year, I wouldn't have a left breast today," she added, hinting at the need for a mastectomy. A mastectomy is the removal of the entire breast during surgery. Several factors weigh into considering a mastectomy, including whether breast-conserving surgery (or
lumpectomy
) is possible.
While details on the exact type of breast cancer Bruni was diagnosed with are unclear, she says she underwent surgery, radiotherapy, and hormone therapy to treat her cancer. She stressed the value of mammograms, a standard breast cancer screening method.
"Do your mammograms. Your lives depend on it," she said.
RELATED: When You're Getting a Mammogram, Ask About Dense Breasts
View this post on Instagram
Bruni was France's former first lady to former President of France Nicolas Sarkozy. She was also a popular supermodel, so her voice on the important topic of breast cancer screening can help motivate many women to take further control over their health.
Breast Cancer Screening
Breast cancer screening methods all aim to look for lumps in the breast and signs of cancer. The medical community has a broad consensus that women have annual mammograms between the ages of 45 and 54. However, an independent panel of experts called the U.S. Preventive Services Task Force (USPSTF) is saying that women should start getting mammograms every other year at the age of 40, suggesting that this lowered the age for breast cancer screening could save 19% more lives.
Dr. Jeannie Shen, medical director of the Breast Program at Huntington Hospital, an affiliate of Cedars-Sinai, told SurvivorNet that she agrees with starting mammogram screenings for women with an average breast cancer risk at age 40.
The new recommendations apply to women with an average risk of breast cancer, including people with a family history of the disease and risk factors like dense breasts. Dense breasts mean you have more fibroglandular tissue and less fatty tissue in your breasts. The density can make detecting cancer more difficult for a routine mammogram. To screen dense breasts more closely, a 3D mammogram is often used, which looks at the breast tissue in several layers.
"With digital mammography, 3D tomosynthesis, we're taking thin slices through the breast tissue, like slices of a loaf of bread," said Dr. Connie Lehman, the Chief of the Breast Imaging Division at Massachusetts General Hospital.
WATCH: Dr. Connie Lehman explains how 3D mammograms work. 
However, she disagrees that screening occurs every other year between 40 and 50, when "interval cancers (cancers which develop between screening mammograms) are more common."
For women aged 55 and older, the American Cancer Society recommends getting a mammogram every other year. However, women in this age group who want added reassurance can still get annual mammograms.
How a Woman's Breast Cancer Risk Factor Into Screening Decisions?
A woman is considered to be at average risk if she doesn't have a personal history of breast cancer, a strong family history of breast cancer, a genetic mutation known to increase the risk of breast cancer, such as a BRCA gene mutation, or a medical history including chest radiation therapy before the age of 30.
Experiencing menstruation at an early age (before 12) or having dense breasts can also put you into a high-risk category. If you are at a higher risk for developing breast cancer, you should begin screening earlier.
What's Mammogram Anxiety and How to Deal With It?
It's common to feel anxious while awaiting mammogram results. This feeling is often called mammogram anxiety.
If you are awaiting test results and your nerves are running rampant, try doing something that relaxes you, such as exercising or listening to your favorite music. Breathing exercises and meditation can also help you relax.
If your mental health continues to run haywire while waiting for a callback from your doctor, consider some of the following tips below. SurvivorNet has a list of mental health resources to help you:
Seeking professional help from a psychiatrist or therapist
Learning healthy coping skills
Medication to help calm you, which your doctor can help you with
Adding more physical activity to your routine
Adjusting your sleep schedule
Connecting with others via support groups
Mindfulness and meditation
Learn more about SurvivorNet's rigorous medical review process.
---