A Secret Family Battle: The Importance of a Strong Support System
Jimmy Buffet recently passed away at age 76 amid his battle with Merkel cell skin cancer (an aggressive and rare type of skin cancer that tends to grow quickly and has a high rate of metastatic disease). Now, youngest sister, 74-year-old Laurie Buffett McGuane, revealed she, too, battled cancer.
McGuane said in a recent interview she was diagnosed with pancreatic cancer at around the same time as her brother learned about his diagnosis. She also admitted her brother was hesitant to share his diagnosis publicly as he adored his fans and didn't want to cancel shows.
A cancer diagnosis can be extremely stressful. One way SurvivorNet experts encourage cancer patients to alleviate some of that stress by leaning on their support system, just like Jimmy Buffet and his sister did with each other.
A support system can be made up of loved ones like family and friends. It can also be comprised of strangers who have come together because of a shared cancer experience. Mental health professionals can also be critical parts of a support system.
"Some people don't need to go outside of their family and friend's circle. They feel like they have enough support there," psychiatrist Dr. Lori Plutchik told SurvivorNet. "But for people who feel like they need a little bit more, it's important to reach out to a mental health professional."
Following the heartbreaking loss of Jimmy Buffet, who recently passed away at age 76 amid his battle with
Merkel cell skin cancer
(an aggressive and rare type of skin cancer that tends to grow quickly and has a high rate of metastatic disease), the "Margaritaville" singer-songwriter's sister has revealed she also battled cancer.
The unforgettable musician's younger sister, 74-year-old Laurie Buffett McGuane, was diagnosed with pancreatic cancer at around the same time as her brother learned about his diagnosis.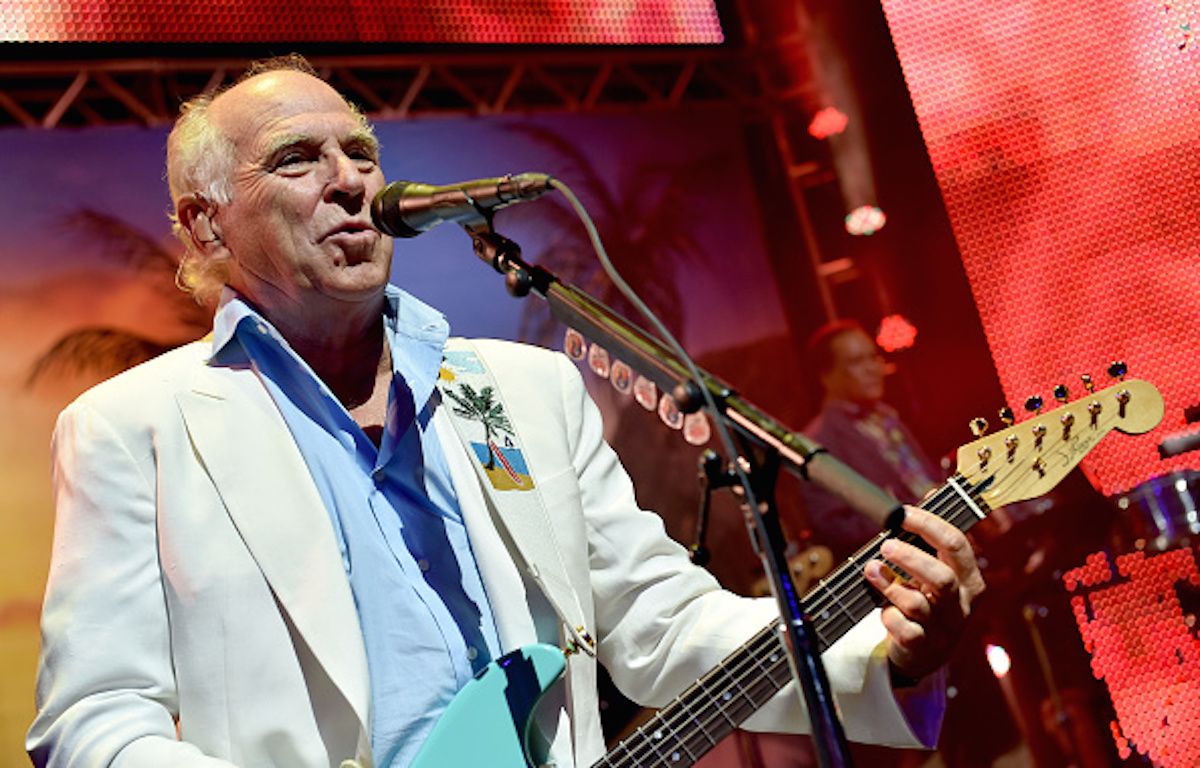 Read More
Speaking exclusively to
People
, McGuane said, "Jimmy and I were diagnosed with cancer about the same time. It was four years ago and Jimmy was actually diagnosed first. "When Jimmy found out [I had cancer] he brought the whole family and the dogs to Montana to be with me." McGuane, who recounted their cancers coming into their lives during the coronavirus pandemic, is grateful for the bond she had with her brother during the difficult time.
RELATED: How Did Jimmy Buffett Die? Skin Cancer That Became Blood Cancer, Reportedly- How Can This Happen?
"Jimmy and I became closer because of our cancers. We talked before and after our scans. We shared a club that nobody wants to join," she explained.
"I am thunderstruck that Jimmy didn't make it."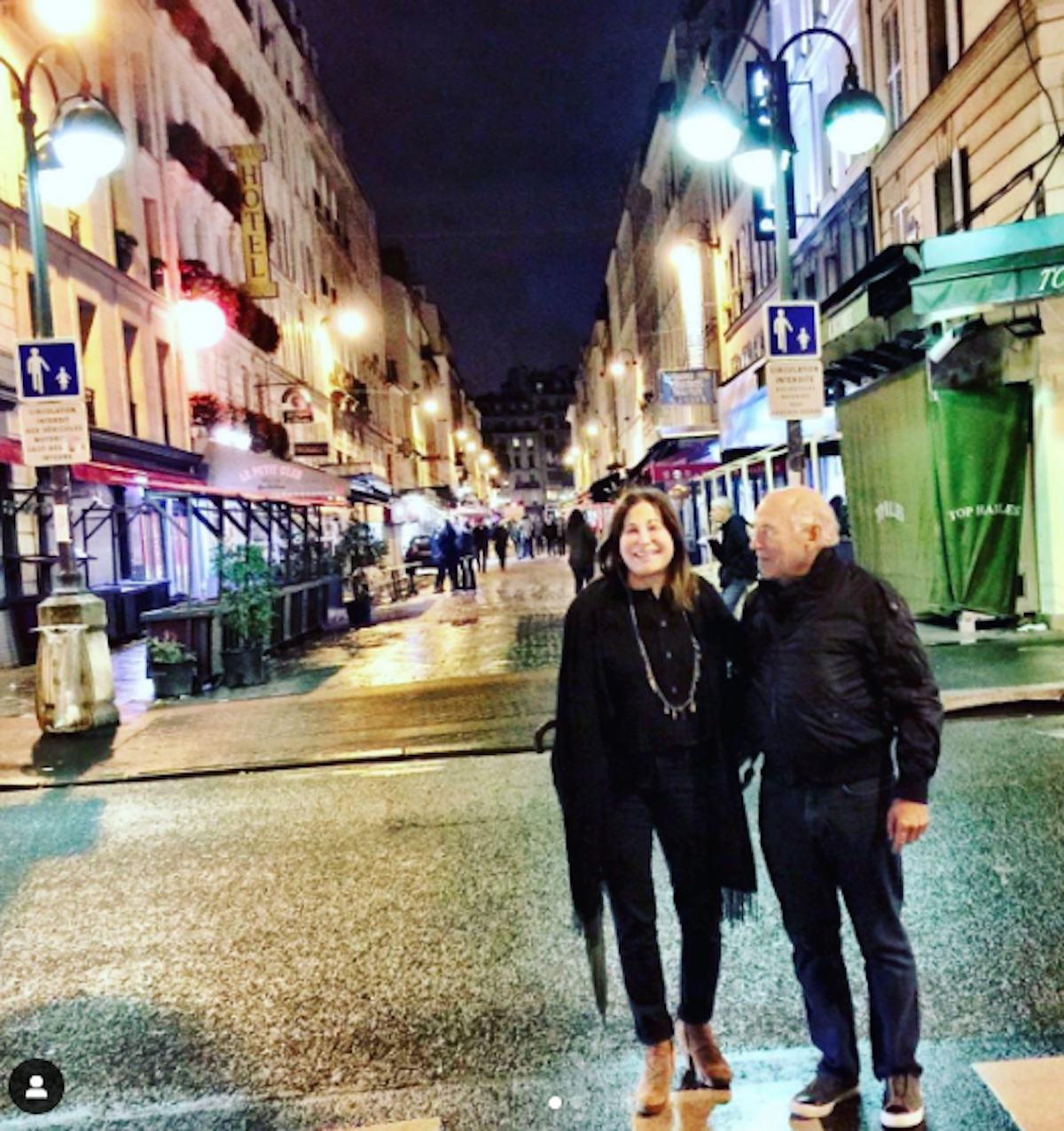 McGuane, who has been nicknamed "Lala" by her family, praised her late brother for inspiring her throughout her treatments.
"I rode my horse during my treatments and tried to continue with my life the same way Jimmy has done," she told the news outlet.
She also talked about how her brother didn't want to reveal his cancer battle to the public or have to cancel his performances.
She added, "Jimmy wanted to perform the shows that he had to cancel. He brought joy to so many. I am very emotional now. When Jimmy was in the world, I felt safe. Even though I have Tom [her husband], it will be a whole new thing for me to be without my brother Jimmy."
In the wake of Buffett's death, McGuane took to Instagram to share a sweet childhood memory of her posing with her brother, writing alongside the photo about the time they shared before he passed.
She captioned the post, "Lulu [cookbook author Lucy Buffet and sibling to Laurie and Jimmy Buffet] and I were just with Bubba. We talked about our childhood where only siblings can relate. I told him I've know him longer than anyone on the planet. He smiled with those twinkling blue eyes and squeezed my hand."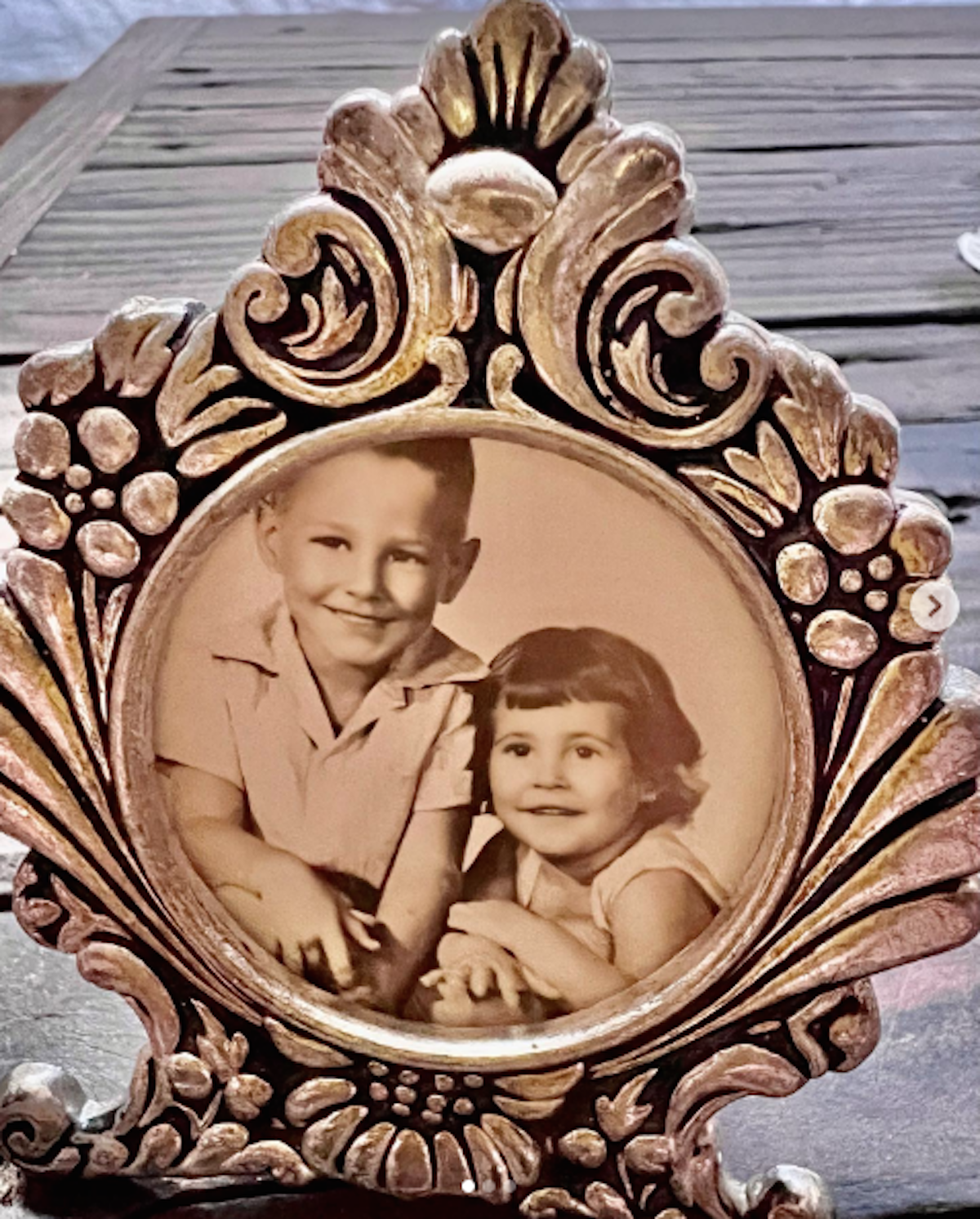 Buffet, who played his last show during a surprise appearance in Rhode Island this past July, passed away at his Sag Harbor, Long Island home, surrounded by his loved ones.
An official obituary shared on his website, says the singer is "survived by his wife of 46 years, Jane (Slagsvol) Buffett, his daughters Savannah Jane (Joshua) and Sarah Delaney, his son Cameron Marley (Lara), his grandson Marley Ray and devoted pack of dogs Lola, Kingston, Pepper, Rosie, Ajax and Kody.
RELATED: How To Monitor Your Skin For Skin Cancer
"Also survived by his Montana sister, Laurie Buffett McGuane (Tom), their children Heather Hume, Anne Buffett McGuane, Maggie McGuane and Thomas McGuane IV; his Alabama sister, Lucy Buffett and daughters Mara Delaney Buffett O'Dwyer and Melanie Leigh Buffett; and many more wonderful cousins, nieces and nephews."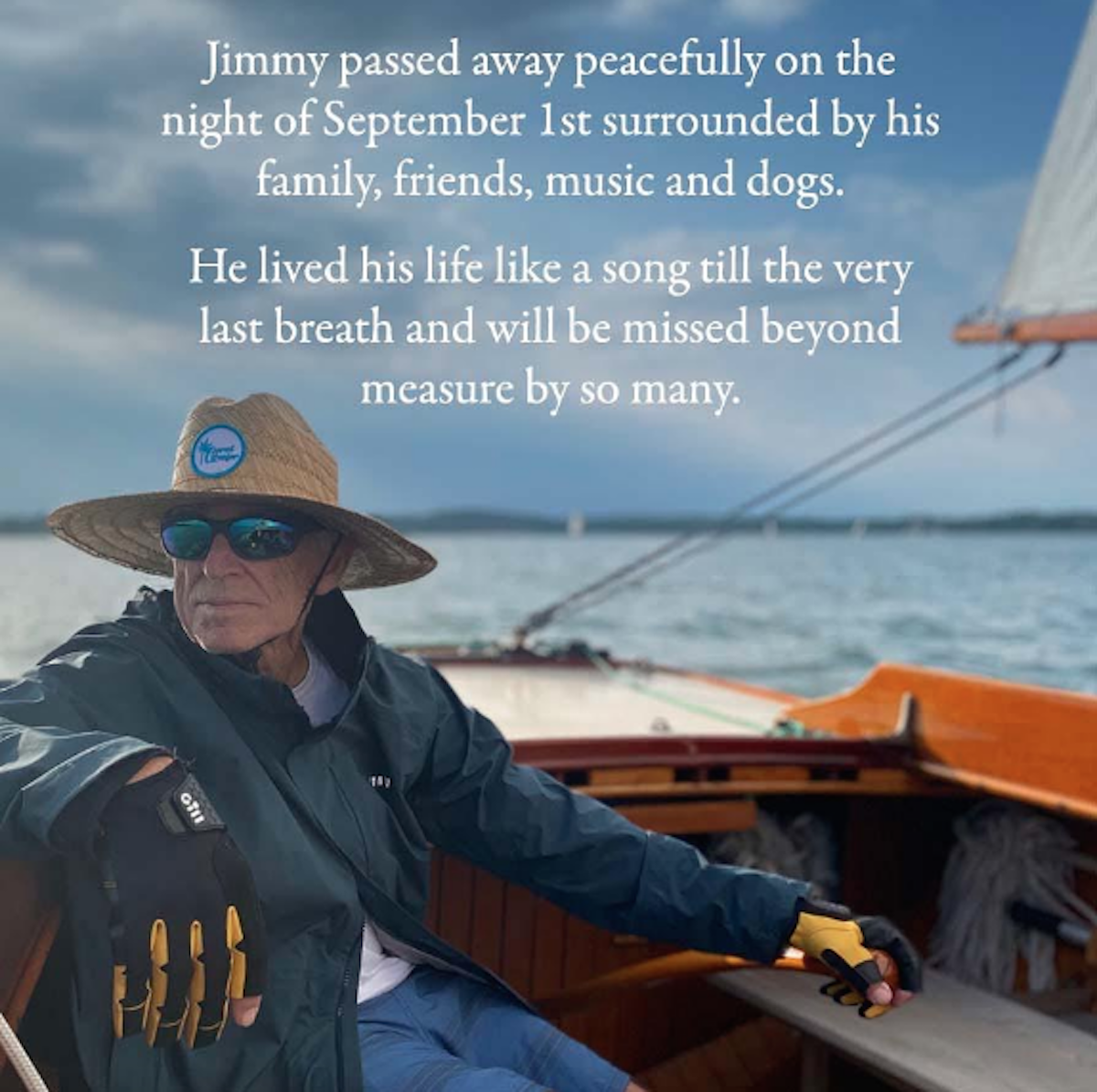 Power of Support
A cancer diagnosis can be extremely stressful. One way SurvivorNet experts encourage cancer patients to alleviate some of that stress by leaning on their support system, just like Jimmy Buffet and his sister did with each other.
A support system can be made up of loved ones like family and friends. It can also be comprised of strangers who have come together because of a shared cancer experience. Mental health professionals can also be critical parts of a support system.
WATCH: Sharing Details About Your Cancer Diagnosis.
"Some people don't need to go outside of their family and friend's circle. They feel like they have enough support there," psychiatrist Dr. Lori Plutchik told SurvivorNet.
"But for people who feel like they need a little bit more, it's important to reach out to a mental health professional," Dr. Plutchik added.
Dr. Plutchik also stressed it is important for people supporting cancer warriors to understand their emotions can vary day-to-day.
"People can have a range of emotions, they can include fear, anger, and these emotions tend to be fluid. They can recede and return based on where someone is in the process," Dr. Plutchik said.
Meanwhile, Dr. Charmain Jackman, aa licensed psychologist and founder of InnoPsych, echoes SurvivorNet experts on the benefits of positive mental health while facing a health diagnosis.
Dr. Jackman explained, "In the face of a life-threatening diagnosis, fear, hopelessness, and despair can quickly take space in your mind. However, your mindset is a superpower and can be a potent antidote to illness.
"Practicing gratitude, cultivating joy, and connecting to the community are practical ways to develop a resilient mindset."
Sharing Your Cancer News
For many people, revealing the news of their diagnosis is a way of coping, and receiving needed support for a cancer journey. However, it's certainly a highly personal decision that should be undertaken on an individual basis.
Some people may choose to keep their diagnosis to themselves or close loved ones, and that's equally respectable. It appears Jimmy Buffet's sister felt this way.
Some people might find the process of sharing the news to feel like a burden and opt for something a little more separated from telling people face to face, like sharing the news on a blog.
Deciding When and Who to Tell About My Diagnosis Became a Burden
Health is a deeply private matter, and it's completely up to you, and you alone, to determine who has the right and privilege to know about your diagnosis.
For example, veteran NPR correspondent Ina Jaffe underscored this point in an essay she wrote a few years back.
"By the way, I have no issue with people who want to keep their cancer diagnosis a secret to the end. If you have the misfortune to have cancer, you get to have it any way you want," wrote the NPR host.
RELATED: 'I've Been Keeping a Secret' Writes NPR's Ina Jaffe of Her Advanced Breast Cancer Battle; Why Some Choose to Keep Their Battle Private
Jaffe opened up about her decision that keeping her cancer diagnosis a secret "served me well." Doing so meant that she "didn't have to explain myself to friends and strangers while I was still in the hysterical stage," she wrote.
Detailing the mental and emotional toll of her diagnosis, Jaffe says she stopped sleeping and eating, and she cried a lot. "I was grieving for my own life," she says.
RELATED: Actress Sofia Vergara Reveals Why She Kept Her Cancer Diagnosis A Secret For Years – Privacy Was a Priority
Dealing With Grief After a Cancer Diagnosis
Pancreatic Cancer: A Breakdown
Pancreatic cancer, which Jimmy Buffet's sister successfully beat, is known as one of the most difficult types of cancers to treat, and a lot of it has to do with the fact that early-stage diagnoses are extremely rare.
We're unsure what stage cancer Buffet's sister had, but it's important to know that symptoms often don't present themselves until the disease has spread. Some of the main symptoms associated with pancreatic cancer may include jaundice, weight gain, back pain or diabetes.
This leads to more late-stage diagnoses, and therefore treatment options can be more limited.
According to Dr. Anirban Maitra, 80% of diagnoses are caught in later stages since symptoms don't present themselves until the disease has already spread.
One of the main reasons pancreatic cancer is one of the most difficult cancers to treat is because of the stroma, a barrier around cancer cells which prevents medications, such as chemotherapy and radiation, from targeting and killing these cells. If these cells continue to grow, then the disease will continue to progress.
Related: Detecting Pancreatic Cancer Early Is Crucial
"Think of pancreatic cancer as an oatmeal raisin cookie and the raisins are actually the cancer cells, and the cookie part is actually all the stroma around it," Dr. Allyson Ocean, a medical oncologist at Weill Cornell Medical Center, previously told SurvivorNet.
"And imagine having to navigate through all that stroma for a treatment to be able to get into a cell to kill it. So that's why the treatments just really aren't good enough to penetrate the cancer. But we're improving, we're getting better treatments."
Dr. Allyson Ocean explains why pancreatic cancer is so hard to treat
Treatment for pancreatic cancer, according to Johns Hopkins Medicine, may include surgery, chemotherapy, radiation therapy, vaccination, pain management, immunotherapy and dietary changes.
Immunotherapy, in particular, has been making waves in pancreatic cancer treatment, but other types of treatments are being studied all the time via clinical trials, research studies that compare the most effective known treatment for a specific type or stage of a disease with a new approach.
Clinical trials do not guarantee you will be given the most effective treatment, so it's important to know they are not right for everyone. Before getting involved with one, talk with your doctor(s) and consider the following general risks of enrolling in a clinical trial:
The risk of harm and/or side effects due to experimental treatments
Researchers may be unaware of some potential side effects for experimental treatments
The treatment may not work for you, even if it has worked for others
If you or a loved one has pancreatic cancer and you're curious about clinical trial options, consider using the SurvivorNet Clinical Trial Finder: an A.I. driven tool for patients to find clinical trial options for treatment.
The tool is updated daily and built on top of clinicaltrials.gov, a database maintained by the U.S. government that compiles privately and publicly funded clinical trials conducted around the world, and gives users access to more than 100,000+ individual clinical trials.
"Clinical trials are critical to the development of new therapies, and as we live through this extraordinary revolution in genomics, immunotherapy and targeted therapy, it's clear that one of the most pressing needs for patients, clinical trials sponsors, and researchers is simply a better way to find patients, "SurvivorNet CEO Steve Alperin said. "Even one percent more people successfully enrolled in clinical trials can change the world."
Contributing: SurvivorNet Staff
Learn more about SurvivorNet's rigorous medical review process.
---