Selma Blair's MS Battle
Selma Blair, who was diagnosed with multiple sclerosis (MS) in 2018, said validation from others going through similar situations has been so helpful for her during her journey.
MS is a serious disease of the brain and central nervous system that can lead to permanent disability, and it's something Selma Blair, 50, has been open about in hopes of helping others.
Common symptoms of MS include numbness/weakness in the limbs, fatigue, lack of coordination, unsteady gait (or trouble walking), blurry vision, and more.
There is no cure for MS, but MS warriors battling the disease do have methods to manage their symptoms.
Actress Selma Blair may have been diagnosed with
multiple sclerosis (MS)
five years ago, but it's a battle she's been fighting for much of her life. Now, as she understands the disease and herself more, she says this is the one thing that has helped her come to terms with it all: validation from others experiencing the same thing.
And this connection with people who can understand what you're doing through is something our experts agree can help people cope with their disease.
Read More
Blair has been empowering chronic disease fighters across the globe since she was diagnosed. Now, the 50-year-old actress has offered more insight into her heartfelt journey in a recent appearance on the "Today" show.
RELATED: Multiple Sclerosis (MS): Inspiring Stories from SNTV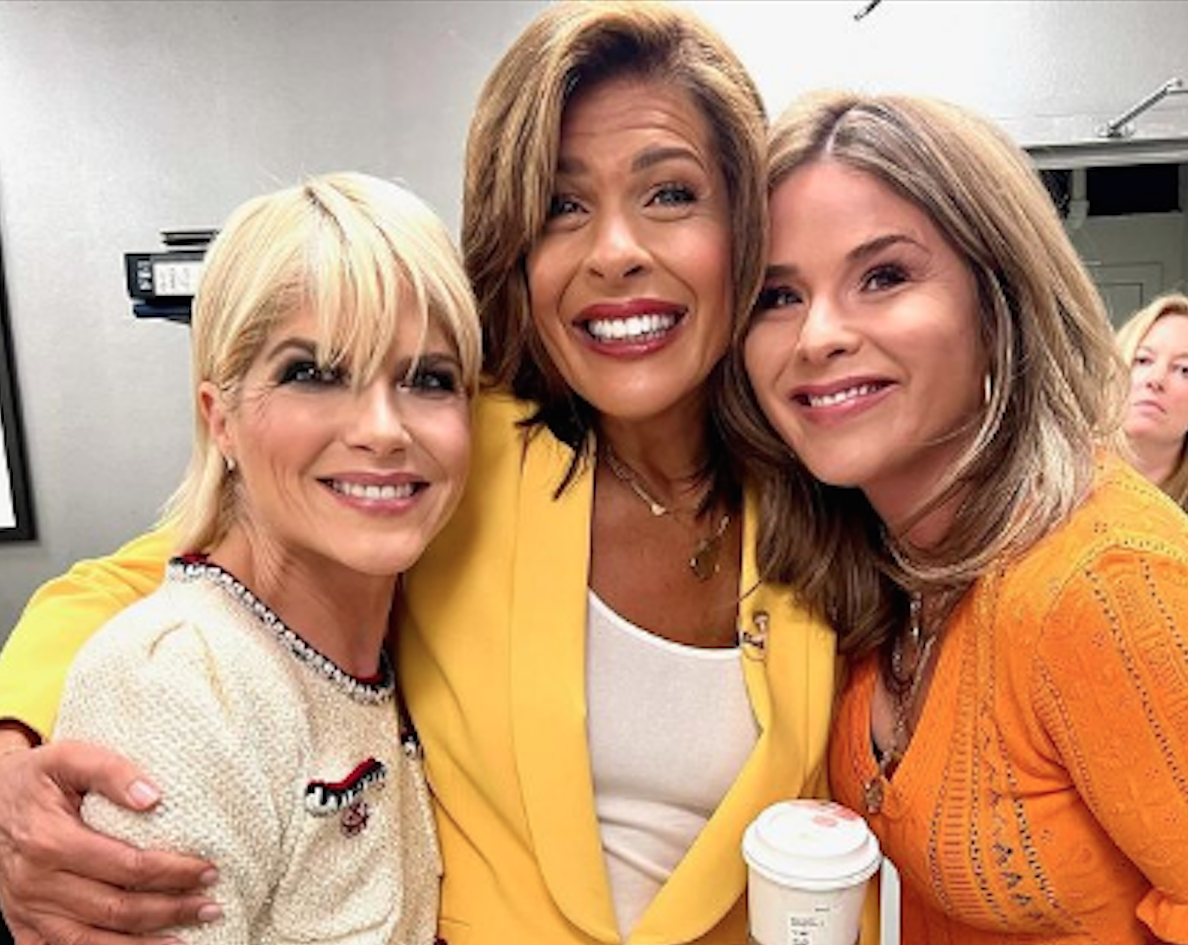 "I'm not a mean baby anymore. I make a real effort to settle and not have the same reactions I'd have as a kid," Blair said in reference to her memoir "Mean Baby," noting that her health battle (regarding her MS and bone marrow transplant recovery) hasn't been "linear."
Explaining how she started that book "kind of as a child, a 48-year-old child," she's now been brought to a "different place as a women" as she feels as if she's now "unburdening herself" to help others.
Recounting her younger years when she was sick with no explanation of why she was feeling the way she was, and all sorts of testing except and MRI done, Blair said, "I had all these treatments but they really just put me on high-dose antidepressants and I just figured well I have a low pain threshold and didn't trust myself, so I kind of just checked out."
RELATED: Misdiagnosed for 40 Years: Selma Blair Says Doctors Dismissed MS Symptoms for Decades – 'Looked Like A 'Normal' Girl…But I Was Disabled'
When asked about her recovery, she said, "I had a bone marrow transplant right before I started the book and I am in remission. It took a long time to recover from that. You know, as you get older, there's menopause, things you don't talk about, and I didn't know if it was MS or menopause," as she jokingly added, "Or I really do need really strong anti-depressants."
"I still feel the way I kind of did my whole life, but, you know, because I didn't well … but now it's understood," she continued. "Having validation means a lot. Being believed. So now it's a whole different kind of discomfort because I know what it is, I know other people have it, and now I can talk to other people about that because that's rewarding for some people who don't have time from their doctors to really commiserate."
As Hotb commented on Blair's recent letter to her younger self in People's 2023 Beautiful Issue, she pointed out how Blair wrote, "You are worth loving."
Blair then admitted it took her 50 years old to feel that.
"We all want to feel that. And, I think, when you're self-loathing, because you don't trust yourself or you've made stupid mistakes or your careers not where you want it  or you're just kind of lost or in pain, it's really easy to be hard on yourself," she explained.
"I have done that my whole life, but it won't help my son and people that listen. It's a different era for me."
The mom of one took to Instagram to commemorate her conversation with Kotb and Bush with some behind-the-scene photos, in a post she captioned, "You are my slay of the day every day @hodakotb and @jennabhager! Thank you for having me on @hodaandjenna to talk Mean Baby."
The "Cruel Intentions" star even had her beloved service dog, an English red fox lab named Scout, alongside her for support during her interview.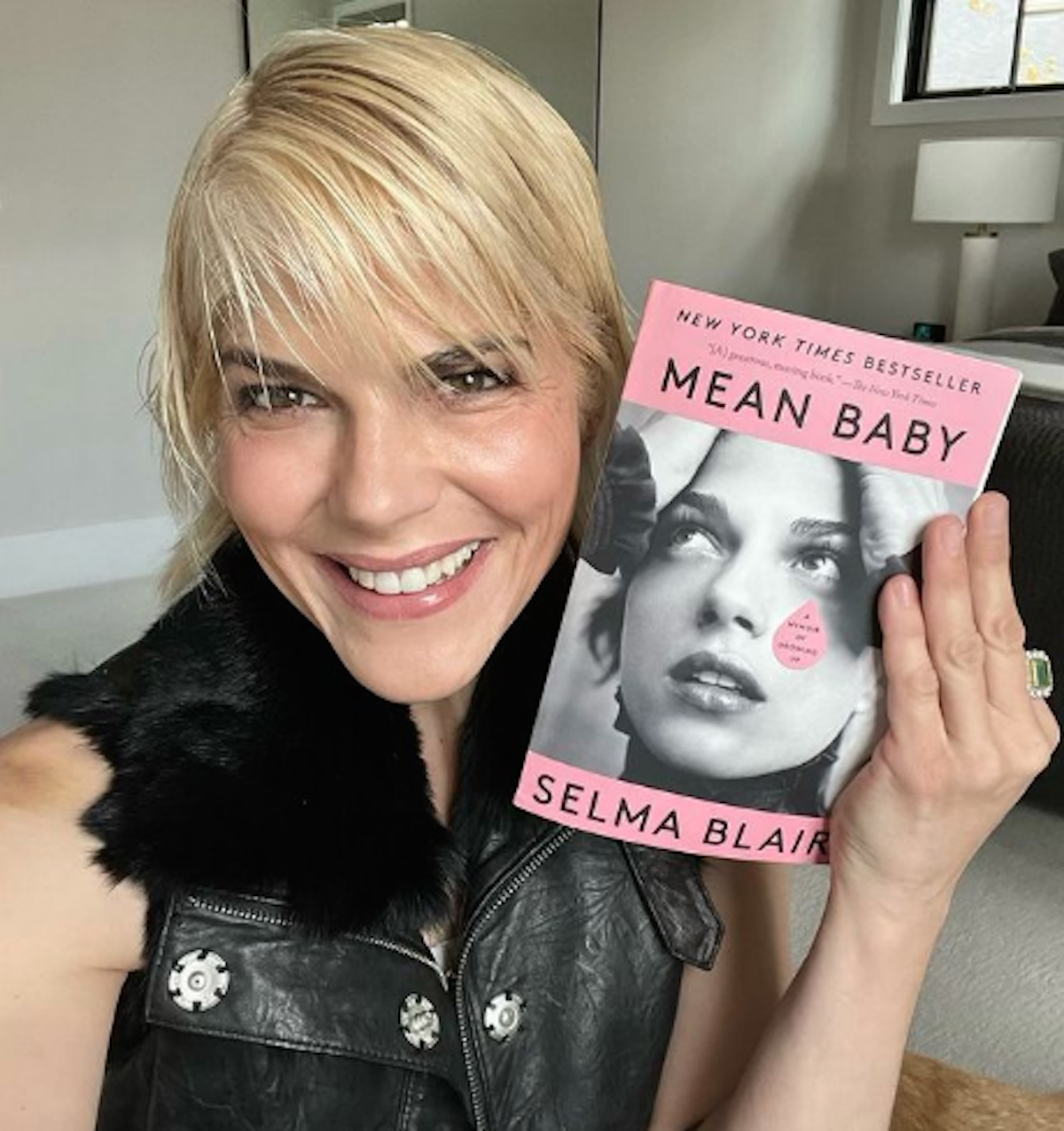 Understanding Multiple Sclerosis
Multiple sclerosis (MS) is a potentially disabling disease of the brain and spinal cord (central nervous system), according to the Mayo Clinic.
It causes the immune system to attack the protective sheath (myelin) that covers nerve fibers, ultimately leading to communication problems with your brain and the rest of your body. The disease can eventually result in permanent damage or deterioration of the nerves.
Advocating For Yourself While Navigating the Medical World
Signs and symptoms of MS can vary greatly but may include:
Numbness or weakness in one or more limbs that typically occurs on one side of your body at a time, or your legs and trunk
Electric-shock sensations that occur with certain neck movements, especially bending the neck forward (Lhermitte sign)
Tremor, lack of coordination or unsteady gait
Partial or complete loss of vision, usually in one eye at a time, often with pain during eye movement
Prolonged double vision
Blurry vision
Slurred speech
Fatigue
Dizziness
Tingling or pain in parts of your body
Problems with sexual, bowel and bladder function
Most people with MS experience periods of new symptoms or relapses followed by quiet periods of disease remission. These relapses can develop over days or weeks and the remission periods can last for months or even years.
Blair's Multiple Sclerosis Battle
Selma Blair was diagnosed with MS in 2018. Following her diagnosis, Blair took to Instagram to share the news with fans and followers. In a 2018 post discussing her illness, she wrote candidly: "I have multiple sclerosis. I am in an exacerbation…I am disabled…."
She wrote to fans, "…I fall sometimes. I drop things. My memory is foggy. And my left side is asking for directions from a broken gps. But we are doing it. And I laugh and I don't know exactly what I will do precisely but I will do my best. Since my diagnosis at ten thirty pm on The night of August 16, I have had love and support from my friends…"
SurvivorNetTV Presents: Defying All Odds — A World-Renowned Doctor's Incredible Journey Through MS
Blair, who has used chemotherapy to treat her symptoms, is a lovely example of someone who embraces the reality of life with a health challenge. She's open and candid about her journey with MS, as well as her need for additional support and tools throughout it.
Blair has been using her cane proudly in on magazine covers, on red carpets, and in her most recent interview with Kotb and Bush.
People facing a health issue like MS or like cancer may require support tools, like a cane, or a wig to cope with hair loss from cancer treatments. There's nothing shameful about needed support through a health battle, or otherwise.
Speak with your doctor or an oncological social worker about tools that may be available to you to help make your journey easier. You're not alone in your battle, and there's likely a way to mitigate some of the experiences and make them less difficult – even communicating with others and hearing inspirational stories like Blair's can help.
Caring for Your Mental Health During Medical Challenges & Practicing Gratitude
Living in gratitude and feeling understood – like the way Blair described to Kotb and Bush, and how she's so thankful to be able to talk about what she's going through and help others in the process – is vitally important, especially while going through a health challenge like a chronic disease.
It takes focus to pay attention on the positives over the negatives, however the rewards can be a major pay off in time, in the form of good mental health.
Dr. Samantha Boardman On How To Be 'Realistically Optimistic' When Cope With Mental Health Struggles
If you're able to train your mind to stay grateful and positive – something that can be done with the help of therapy – you'll find that it benefits your health journey. Not only can it help you to feel better mentally, but experts have found that having a positive attitude may improve prognosis in some instances.
Dr. Zuri Murrell, a colorectal surgeon at Cedars-Sinai, previously spoke with SurvivorNet on the importance of gratitude.
He explained, "A positive attitude is really important…My patients who thrive, even with stage 4 cancer, from the time that they, about a month after they're diagnosed, I kind of am pretty good at seeing who is going to be OK."
"Now doesn't that mean I'm good at saying that the cancer won't grow," Dr. Murrell continued.
"But I'm pretty good at telling what kind of patient are going to still have this attitude and probably going to live the longest, even with bad, bad disease."
Dr. Murrell insists his patients who exhibit gratitude have an easier time getting through tough times. He added, "And those are patients who, they have gratitude in life."
Contributing: SurvivorNet Staff
Learn more about SurvivorNet's rigorous medical review process.
---