"Strong women aren't simply born. They are made by the storms they walk through."
These are the words included in the caption of a series of remarkable photographs that have garnered nearly 300,000 shares on Facebook. The photographs capture an Arkansas couple's beautiful, raw, and emotional moment as husband Kelsey Johnson helps his wife, Charlie Johnson, shave her head to prepare for her breast cancer treatment.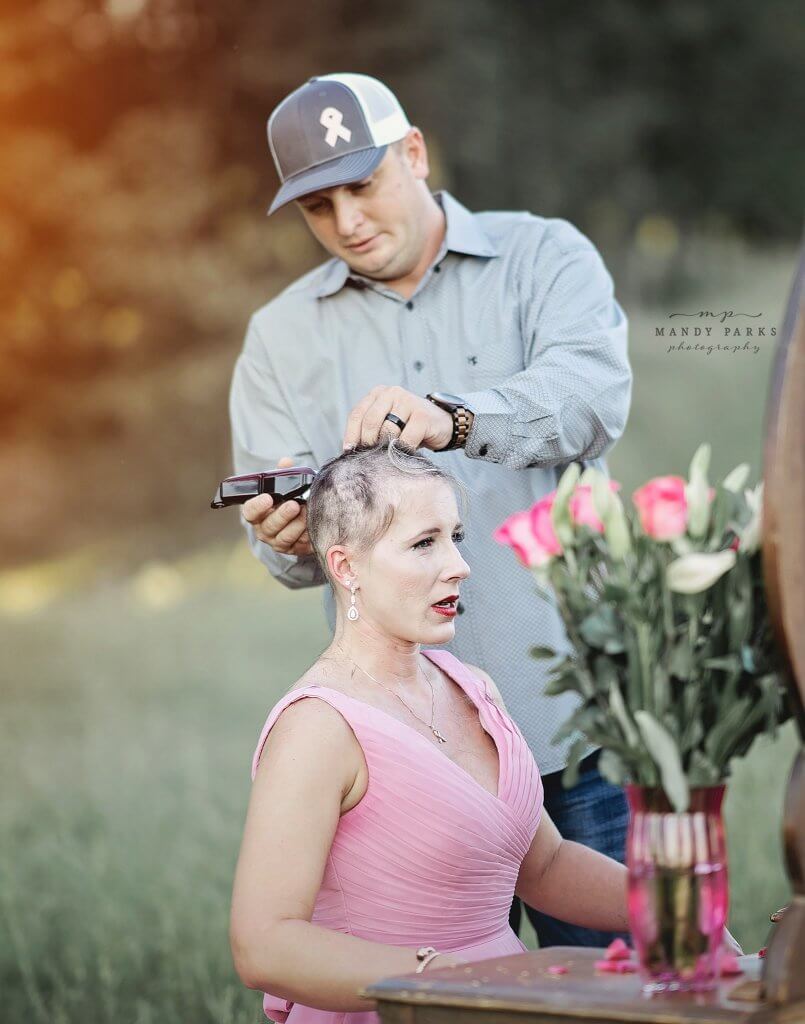 Read More
The photographer who captured the moment,
Mandy Parks
, wrote, "I don't know who needs to see this today. Or yesterday. Or someone you know might get this phone call tomorrow. Show them what strength looks like. Let them know they are not alone. Stand by them as they kick this like the warrior they are."

From the outpouring of over 45,000 comments sending Charlie Johnson support and sharing their own cancer treatment and hair loss stories, it is clear that a vast community of survivors took Parks' advice and let one another know they are not alone.
RELATED: If You're Looking For Ways To Deal With Hair Loss During Cancer, You're Not Alone
When photographs like these go viral on the internet, it speaks to more than just the beauty of the photos themselves (which are indeed stunning), but to the important message they capture that resonates with so many. In this case, that message is strength. Charlie Johnson can stay strong through breast cancer — and so can the hundreds of thousands of other remarkable and resilient women diagnosed with breast cancer each year.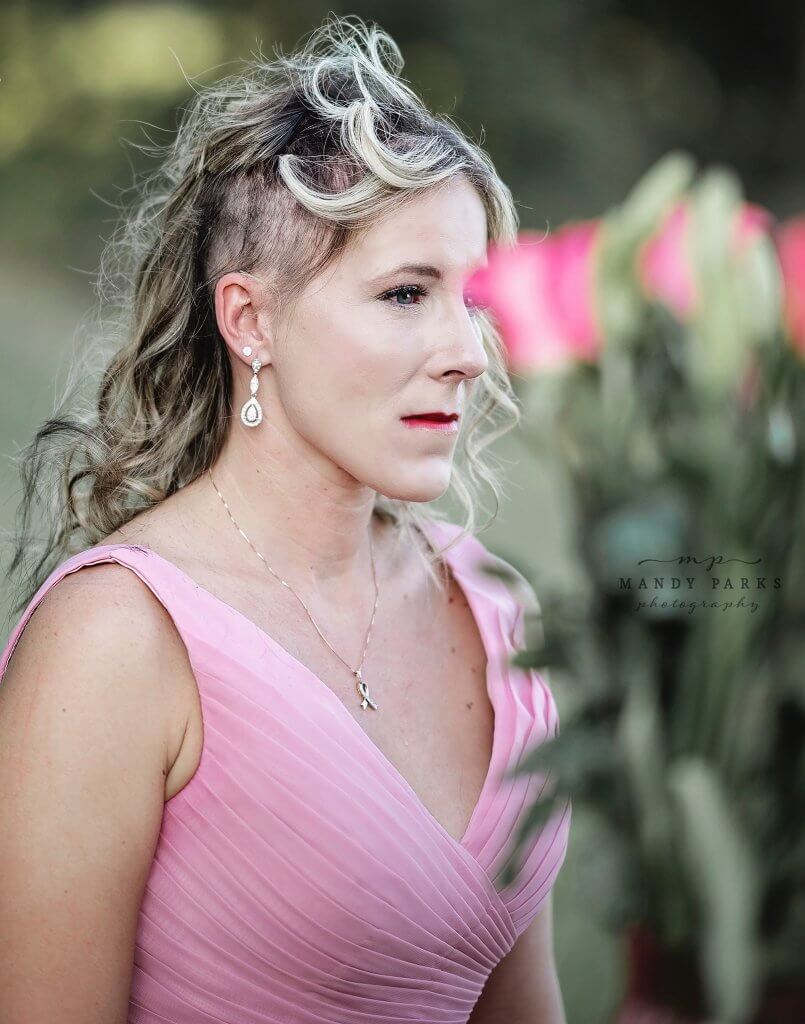 Yesterday, after the incredible photographs went viral, Charlie and Kelsey Johnson started a Facebook page titled, "Charlie's Journey."
"The amount of support and prayers has been breathtaking," Kelsey wrote in a post announcing the new page. "I will be honest I had no idea this photoshoot would have reached this far… Our goal with this photoshoot was to help as many people as we can get through this terrible battle."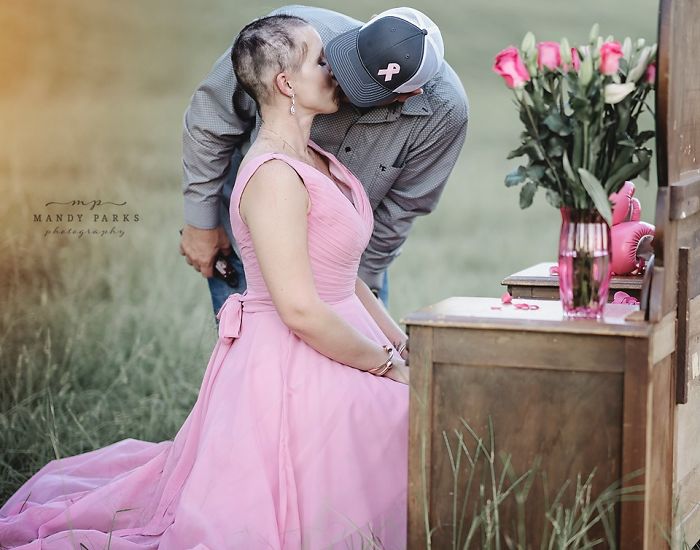 Late yesterday, Charlie, who is 34 years old, posted one of the first updates on her page, sharing her experience being diagnosed with an aggressive form of breast cancer. At first, she shared, she was told that the lump in her breast was a benign fibroadenoma, based on her mammogram and ultrasound results.
RELATED: It's Not My Boobs, It's Not My Hair — It's Just Me That Makes Me Beautiful
But when the lump began to bother her, she said, "I took it upon myself to push to have my lump removed." The lump, it turns out, was actually malignant, and her doctors began to run a series of tests to see if the cancer had spread to her lymph nodes.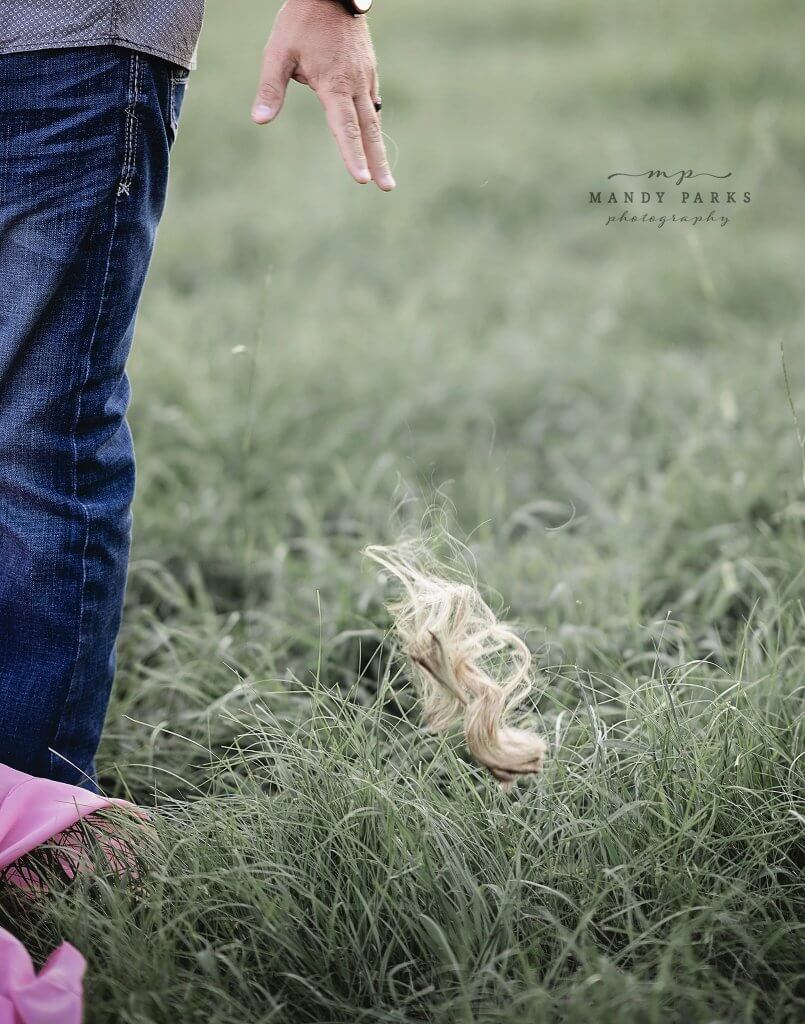 "The empty feeling I had was unexplainable," Charlie wrote. "All I could think about was making my hour drive home to get to my husband."
RELATED: We Are So Much Stronger Than We Realize – Ovarian Cancer Survivor Helene Unger On How She Found the Strength to Fight
Charlie said she went on to have all of her lymph nodes removed and tested. Luckily, she said, her doctor told her the cancer hadn't spread widely and that they had found it early enough to "attack it just as fast and even stronger."
RELATED: Being There: When the Person You Love is Facing Cancer
Charlie said that when she and her doctor began scheduling chemo dates, that's when she "truly lost it for the first time… that is what 'made it real.."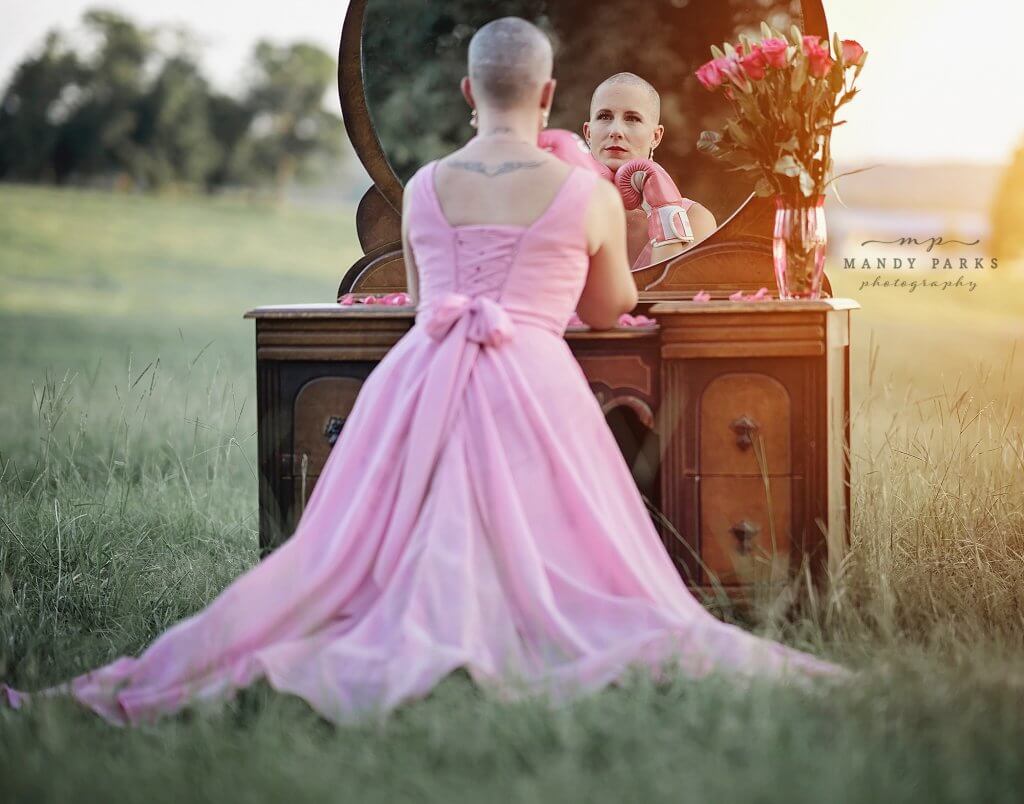 But now that she has taken a breath and collecting her thoughts, Charlie wrote, "I felt good to know we have a game plan, we are getting this started and getting one step closer to being finished with this unexpected chapter of our life. Bring it on!!"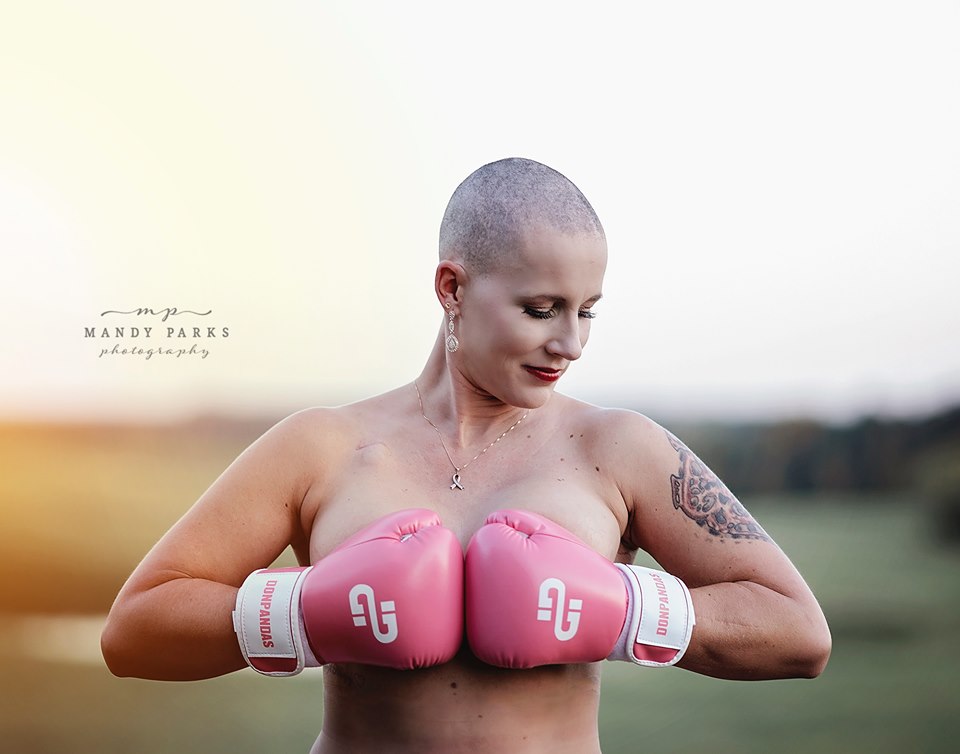 Charlie's strength is an inspiration for survivors at all stages of their cancer journeys, and her choice to photograph and share the moment where she shaves her head of beautiful blonde hair — an experience that some might feel ashamed to share — is a choice that exudes confidence, determination, and strength. You got this, Charlie!
RELATED: In a similar moment of courage, love, and support, mother and daughter Melissa Barry and Erica Stolper embraced the emotional moment together, too.
Learn more about SurvivorNet's rigorous medical review process.
---