Focusing on the Positive After Cancer
Roy Orbison Jr. celebrating the birth of his fourth child is a bright spot for someone whose family has been impacted by untimely death and cancer. His legendary father died of a heart attack in 1988, and his mother, Barbara, died after battling pancreatic cancer in 2011.
Positive psychology focuses more on harnessing good/happy feelings than diagnosing illness & traditional treatment paths. Part of this approach & finding positivity involves something Psychiatrist Dr. Samantha Boardman calls the "three wellsprings of vitality."
Pancreatic cancer is a type of cancer that's difficult to treat because its symptoms don't present themselves until it has spread and impacted other parts of the body.
Some areas of treatment that have shown promise include PARP inhibitors, which prevent cancer cells damaged often during chemotherapy from naturally healing themselves. Immunotherapy has also shown promise in studies that use the body's immune system to target the cancer from within.
The son of singing legend Roy Orbison is welcoming his fourth child with his wife. Roy Orbison Jr. is embracing the milestone despite a family history riddled with heartache and cancer that took his loved ones too young and too soon. He and his wife named their new baby boy "Sun" because they say he is a ray of sunshine for the family, giving them hope for a brighter future.
"We want Sun to know his family's story; his name is inspired by the legendary Sun Records, where rock and roll was born with his grandfather Roy Orbison, Elvis, Jerry Lee Lewis, Carl Perkins, and Johnny Cash. He's our little sunshine," Orbison Jr. told People.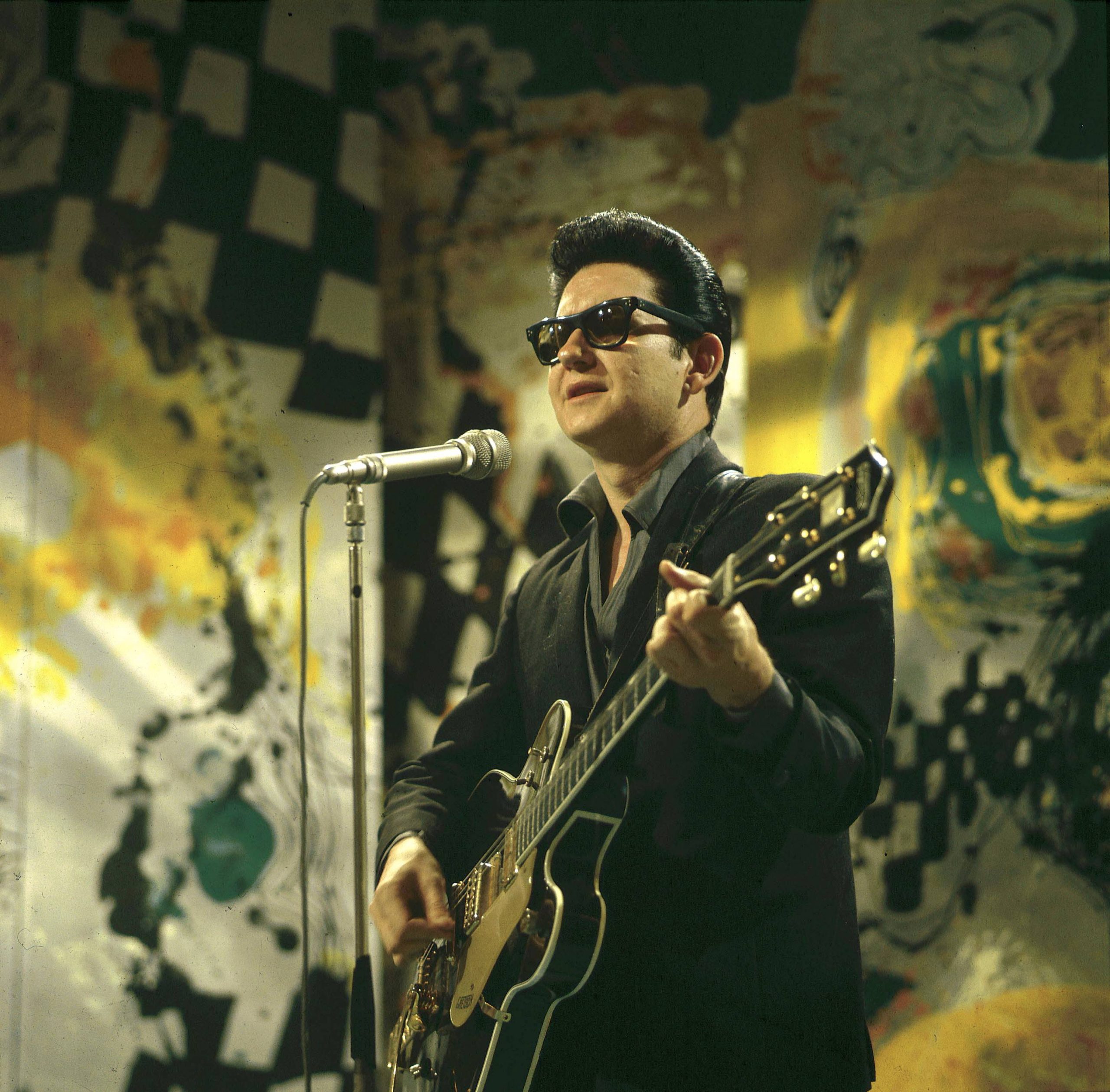 Read More
"Our little Sunny is so cute, has us all madly in love, and completes our family," Orbison Jr.'s wife Asa said. Sun Orbison joins a family lineage full of talented people and resiliency. His grandfather Roy Orbison is a Rock & Roll Hall of Famer who dominated the music scene during the 1960s. He passed away in December 1988 from a heart attack at 52. Before his untimely death, the "Only the Lonely" singer became widowed after his first wife died in a motorcycle accident in 1966, and he lost two children in a fire in 1968.
Orbison Sr.'s second wife, Barbara, served as his manager and worked on "keeping his legacy alive," CBS News
reported
by co-producing over a hundred Orbison Sr. recordings. In 2010, she accepted her husband's Hollywood Walk of Fame star. However, she was diagnosed with pancreatic cancer and died in December 2011.
WATCH: Pancreatic cancer and early detection.
Pancreatic cancer begins in the pancreas and is known as the "silent disease."
Symptoms of the disease rarely show up until it has advanced and metastasized (spread) to other parts of the body.
"Unfortunately, pancreas cancer does not get diagnosed until later stages because it remains asymptomatic until it gets to the later stages," Dr. Syed Ahmad of the University of Cincinnati College of Medicine said to WLWT News.
When pancreatic cancer is diagnosed in later stages, which it most often is, it becomes more challenging to treat.
Focusing on the Positive
Orbison Jr.'s positive outlook for the future through the lens of his family is a helpful trick to focus on the positive. His family background and his parents' untimely deaths bring forth many emotions. However, positive psychology can help his mental health and the mindset of others who have faced hardships.
WATCH: The Three Wellsprings of Vitality.
This approach to psychology focuses on encouraging positivity among patients and finding what brings a sense of vitality to their lives.
More Hope for Pancreatic Cancer Treatment
While details of Orbison's cancer journey are not robust, pancreatic cancer patients often learn they have the disease long after it's advanced to later stages. A late discovery makes it more difficult to treat. However, some progress has been made.
One advancement involved PARP inhibitors.
RELATED: How Do PARP Inhibitors Work for Pancreatic Cancer?
PARP inhibitors prevent cancer cells damaged often during chemotherapy from naturally healing themselves and have shown significant promise in treating ovarian and breast cancer. However, a study presented at the American Society of Clinical Oncology (ASCO) Annual Meeting in June revealed that one of these PARP inhibitor drugs, called olaparib (Lynparza), may also work for pancreatic cancer.
The drug extended the time that patients with advanced stages of pancreatic cancer who had BRCA gene mutations could live without the cancer worsening (a measurement doctors call "progression-free survival"). The drug was approved by the Food and Drug Administration (FDA).
Immunotherapy Offers Hope
Immunotherapy is the process of activating a patient's own immune system to recognize and attack cancer cells. A study funded by the Parker Institute for Cancer Immunotherapy combined two immunotherapy drugs with chemotherapy — and found some patients experienced either a shrinking of tumors or a slowing of the progression of tumors.
"Until now, immunotherapy hasn't had a big role," Dr. Allyson Ocean, Medical Oncologist at Weill Cornell Medicine and NewYork-Presbyterian, told SurvivorNet. "Now this study combines two immunotherapy drugs with frontline standard chemotherapy, and we're seeing response rates significantly better than what was published with other chemotherapies alone."
Immunotherapy does not work for all patients with advanced pancreatic cancer. Still, the advances presented in this study and others throughout 2019 give those facing this disease much hope.
Questions for Your Doctor
If you are facing a pancreatic cancer diagnosis, you may have questions but are unsure how to get the answers you need. SurvivorNet suggests asking your doctor the following to kickstart your journey to more solid answers.
What type of pancreatic cancer do I have?
Has my cancer spread beyond my pancreas? If so, where has it spread, and what is the stage of the disease?
What is my prognosis?
What are my treatment options?
What side effects should I expect after undergoing treatment?
Will insurance cover my recommended treatment?
Learn more about SurvivorNet's rigorous medical review process.
---