Erin Andrews has been a sports journalist, a "Dancing With The Stars" host, and an inspiring cervical cancer survivor. Now, she's adding another accomplishment to the list: fashion designer.
It's been three years since Andrews was diagnosed with cervical cancer, and in a new interview, Andrews, 41, shared that the diagnosis motivated her to pursue a dream she's had for years: designing a clothing line.
Read More
"[Cancer] makes you kind of not take every day for granted and want to live your life to the fullest," Andrews told People. "As cheesy as it sounds, that has a lot to do with this clothing line."

The clothing line, which Andrews has named "WEAR," is a collaboration with the National Football League (NFL), and its goal is to give female sports fans the opportunity to express their individual styles while repping their favorite team.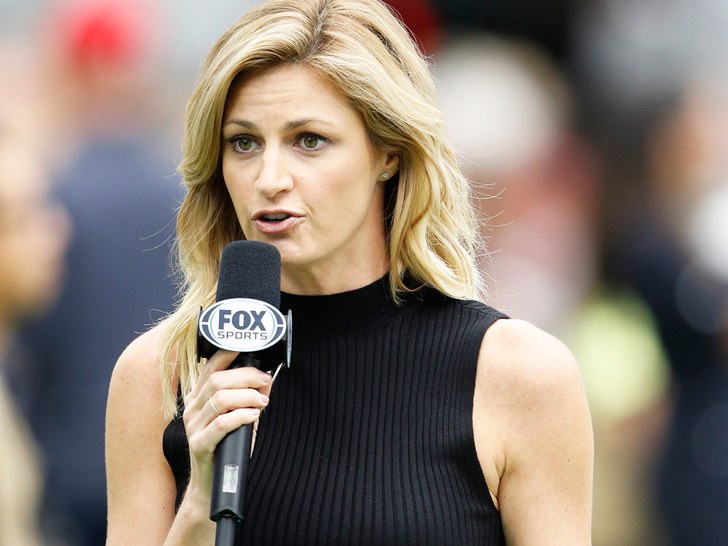 "I was looking at what was available to women and felt like women would appreciate more options out there," Andrews said of the inspiration behind her new fashion line. "It just seemed like there was white space and we wanted to make it more age-appropriate, make it fashionable, make it size-inclusive, make it comfortable, make it subtle… which kind of goes along with the fashionable point."

Andrews said that the clothing line is meant to be stylish, comfortable, and versatile. "We thought, 'Let's place logos down at the bottom of the sweatshirt, let's put them on the drawstrings, let's place it on the sleeve!' We wanted to make a line of apparel that people can wear everywhere and anywhere not just on game days," she said. "They could wear it out to lunch, they could wear it to a game and not feel out of place when they go to dinner with it on or go to a bar with it on. Just something functional, comfy, fashionable, and age-appropriate."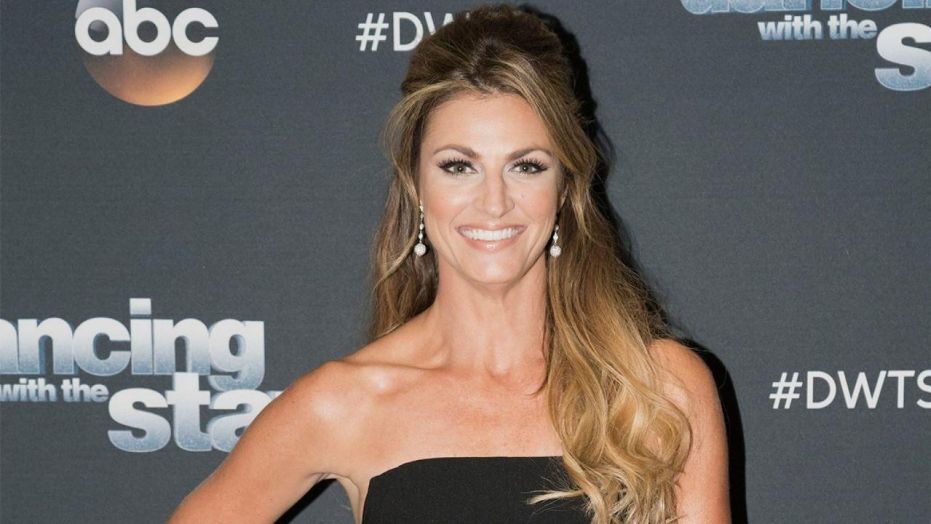 Realizing Her Ambitions After Cancer
The clothing line is something Andrews said she's been wanting to do for several years – since before her cancer journey. Now that she cancer-free after her treatment – which included a surgery to remove her cancer – she shared that she's more motivated than ever to pursue her ambitions.
"When you're faced with scary times in your life, like a health scare, you're like 'You know what? Alright, we've beat this – now let's go tackle the stuff you've been wanting to do for so long," she said.
In addition to pursuing her clothing line dreams, Andrews' cancer diagnosis has also motivated her to become an advocate, encouraging women to make sure they visit their gynecologists yearly and stay up-to-date on their cancer screenings. Andrews' own cancer was caught at an early stage because she was vigilant about her routine screenings. Had she been less on top of things, it's possible the cancer would have spread to a more advanced stage, making it tougher to treat and likely requiring chemotherapy and radiation – neither of which Andrews had.
"Even if you feel like you're healthy and you're busy, it's so important to go to the doctor," Andrews said in a 2018 interview with InStyle. "I made time to do it every single year, and no one in my family had ever dealt with cervical cancer before. I didn't have any symptoms whatsoever, and I was getting ready for football season. I just went in for a normal exam and thought everything would be good to go. Then, I got a message from my gyno explaining that things were not good."
Andrews has always been ambitious and driven in her career. During her cancer journey, she kept working as a reporter with the Fox Sports NFL team, and kept her diagnosis private until months later. It was tough for her, physically and mentally, but she powered through.
"I was in the middle of football season at that point, and I wasn't about to miss a game," she said. "Being on my for about seven hours at a time was very hard, physically. But what was even harder was that, because I work with a bunch of men, I didn't want to act like I was sick. I didn't want it to seem like I was in pain or that I couldn't do my job well. Mentally, it was draining."

Is Working During Cancer Treatment a Good Idea?
There are a lot of people who can continue working during their cancer treatment, and a lot of people who need to take time off. The reality is that every person – and every cancer journey – is different.
Experts have told SurvivorNet that, if it's possible to do physically and mentally, working during cancer treatment can be a good way to maintain a healthy routine and sense of normalcy.
"We encourage people to continue to work if they're able to," Sarah Stapleton, a licensed clinical social worker at the Montefiore Medical Center, told SurvivorNet in a previous interview, adding that, if you're working, that means "you're not at home, wondering and worrying about exactly what's going to happen with your treatment."
That being said, Stapleton did add, "there are definitely realistic times when treatment makes it so that people are unable to work."
Learn more about SurvivorNet's rigorous medical review process.
---