Bird Brown's Tumor Journey
"Alaskan Bush People" star Bird Brown, who underwent emergency surgery to remove two precancerous tumors, has thanked her mom Ami for being by her side throughout her "scary" tumor battle.
Bird praised her mom, a 59-year-old stage 3 lung cancer survivor, for her strength,  admitting she wants to be like her.
Support, like Bird Brown had through her mother Ami, is essential during one's battle with cancer, and health struggles bringing people together is something survivors have shared with us over the years.
Throughout "Alaskan Bush People" star Bird Brown's "scary" tumor battle and "rough" recovery from surgery, the 28-year-old admits she hopes to be as strong as her mom one day.
Her mother, Ami Brown, is a 59-year-old stage 3 lung cancer survivor, who was diagnosed with the disease in 2017 and endured her own frightening journey.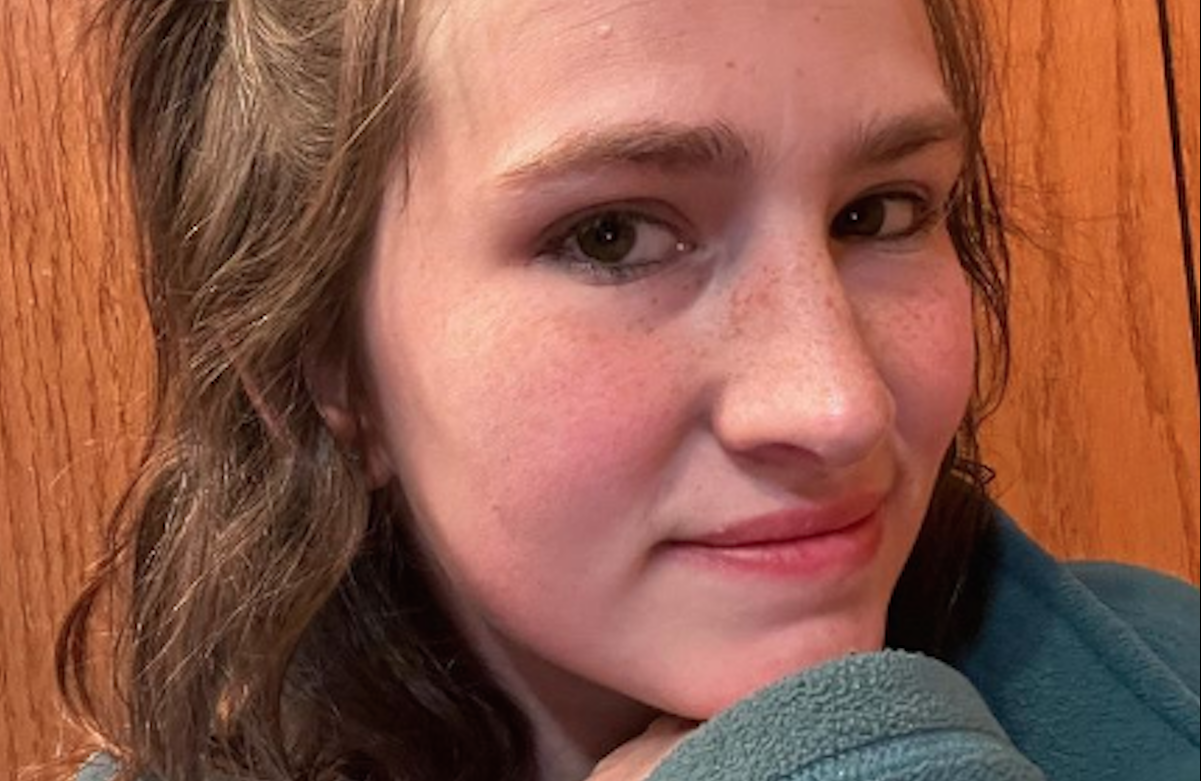 Read More
Bird, whose full name is Amora Jean Snowbird Brown, is known for starring in the Discovery Channel original reality series "Alaskan Bush People" with her mom, her sister Rain Brown and her late father Billy Brown, who
died of a seizure at age 68
in 2021. Over the weekend, Bird took to Instagram to share a recent photo of her mom in a
heartfelt Mother's Day post.
Alongside the photo of Ami smiling in front of a beautiful sunset, Bird wrote, "Happy mothers day mom I couldn't ask for a better mom or a better role model."
"Thank you for always being there I love you so very much," Bird, known as @snowbird907brown on Instagram, continued. "And I hope you know how special you are I hope to someday be half as strong as you because no one can be as strong as you. Happy Mother's Day!!"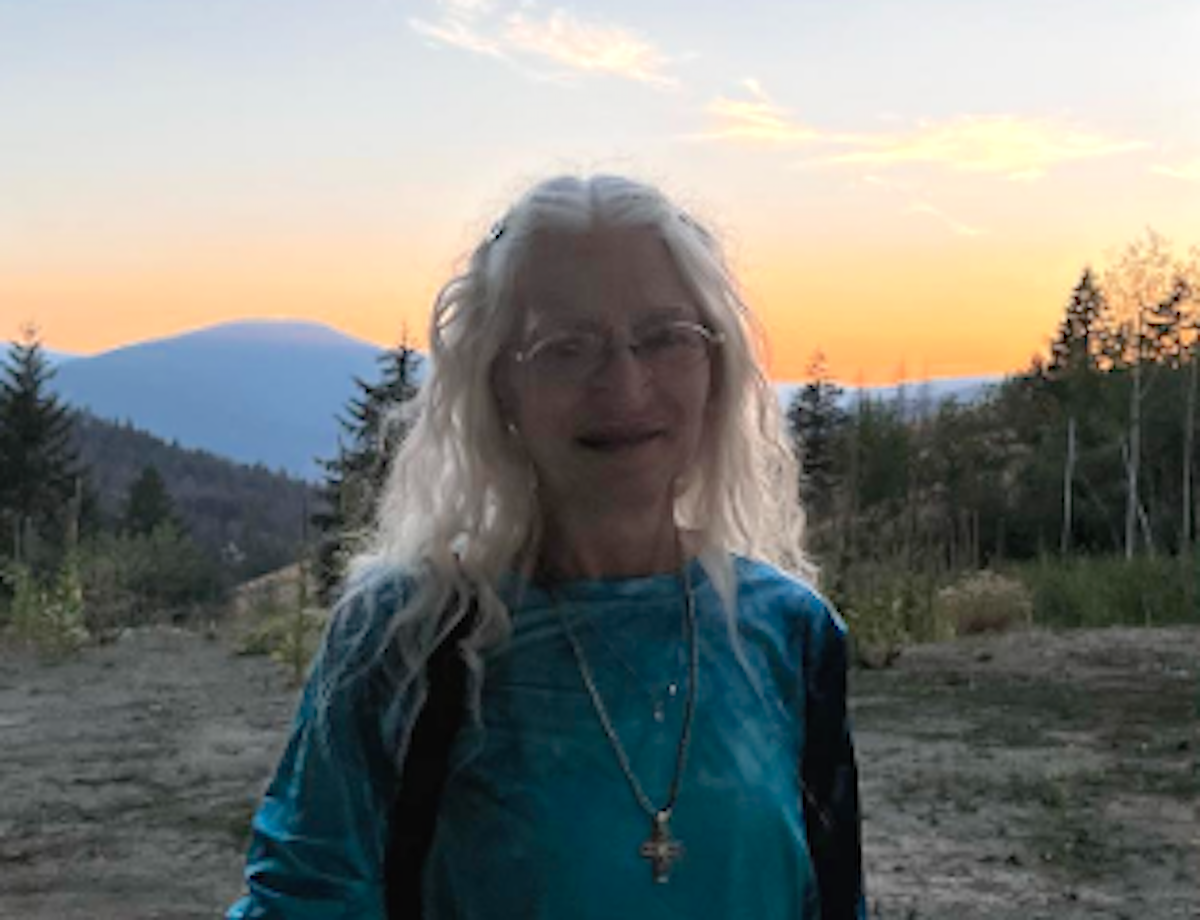 Her mom, who goes by @Amibrownwolfpackmama on social media, took to the comments to say, "Thank you my sweet Baby Bird! That means the world, to me."
"You far surpass me, at being strong!" Ami, who prides herself in being a mom of seven and grandmother to eight, said. "Thank you for your sweet, wonderful words of love!! I love you bunches!!"
In an earlier interview with People magazine about her cancer journey, Ami, who has since been declared cancer free, admitted, "It was very scary. But I never gave up hope."
Mother's Day came just days after Bird celebrated one year since getting emergency surgery to remove two precancerous tumors.
She shared a recap video last week on TikTok to commemorate the passage of time and the battle she endured, writing, "One year ago today I got my surgery to remove the borderline tumors. It was a hard fight and I'd be lying if I said it wasn't scary but it's a fight I didn't do alone and I'm so thankful to everyone that was there for me [especially] my mom who was there every day and rain who never left my side."
RELATED: Can Turning To Faith Help You During A Cancer Journey? Some People, And Studies, Say Yes.
"I know da would have been there and was looking down the whole time," she added. "And it's a fight that isn't over yet but one thing I know is with faith and family anything is possible."
What Type of Tumor Did the 'Alaskan Bush People' Star Have?
Bird Brown had an 8-pound tumor removed from her ovary in the season 14 premiere of "Alaskan Bush People," and doctors have since been watching her closely to see if the mass will return, which Brown previously said is "likely" to happen.
She described the tumors she had as borderline tumors. According to The University of Chicago Medicine, borderline ovarian tumors means that the tumor is "not invasive but also not completely benign [noncancerous]."
They are often referred to as "low malignant potential" tumors and some are more likely to spread than others.
Treatment for "nearly all borderline tumors" only requires surgery. However, patients must continue long-term follow-up care. In a previous video for her followers, Bird explained what her follow-up care has entailed.
RELATED: 'Alaskan Bush People' Star Bird Brown Faces Tough Hysterectomy Decision After EIGHT POUND Tumor Is Removed
"They could come back," Bird said of her two "very large" tumors. "Likely that they will. So, I've been having a close eye kept on me. Getting my blood work done every two months, just about. And, you know, just making sure they haven't come back."
Bird said she had "fully recovered" from the surgery in that video, but explained that doctors were monitoring a "fluid buildup" in her scar tissue. Now, she's faced with the difficult decision of whether or not to undergo a hysterectomy to reduce her risk of cancer.
According to the Cleveland Clinic, a hysterectomy is the surgical removal of the uterus and, most likely, the cervix. The surgery can also include the removal of surrounding organs and tissues such as the fallopian tubes and ovaries.
It is also the second-most common surgery performed among women, following a Cesarean section, or abdominal child delivery, as per Cleveland Clinic.
Finding Support During a Cancer Battle
Support is essential during one's battle with cancer, like the support Bird's mom offer through her "scary" tumor journey, and health struggles bringing people together is something survivors have shared with us over the years.
Breast cancer survivor Melissa Berry previously told SurvivorNet, In some ways [cancer] can bring people together, it can make you much stronger, or it can weaken a relationship."
The Mother-Daughter Bond is Unbreakable, and All Breast Cancer Warriors Should Watch This Inspiring Interview: 'SN & You — Mother-Daughter Bond'
"She's just always there for me whenever something goes wrong," Melissa's daughter Erica told us about her mother. "And I think we're both there for each other."
For any mother who has a daughter, you know that your bond is unbreakable. When Erica was 7 years old, she learned her mom had cancer; Melissa was 42 years old and had been diagnosed with triple-negative breast cancer.
Breaking the news to your child that you have cancer can be hard for any parent, but for Erica and Melissa, it was a bonding experience. One morning, Melissa's head was itching from the chemotherapy treatments; she couldn't take it anymore, so she decided to shave her head.
Erica was thinking about becoming a hairdresser at the time, so when she witnessed her mother shaving her head in their bathroom, it was a dream come true. She happily helped her mother shave her head, who has since recovered from the cancer.
"It was the first big step that she really took in her whole journey," Erica said. "It was cool to be a part of it with her."
Turning to Faith During a Cancer Journey
For some people like Bird Brown, turning to faith can be a great way to keep spirits high when cancer starts taking an emotional and/or physical toll. New York City Presbyterian Pastor Tom Evans previously spoke with SurvivorNet about the importance of find ways to cope with the complex web of feelings you may be experiencing after a cancer diagnosis.
Faith Perspective: Opening Yourself Up to Others After a Cancer Diagnosis
"It's important to reach out in a simple prayer to God, even if you've never prayed before, you don't know what to say, a heartfelt plea, 'God, help me, be with me,'" Pastor Evans told SurvivorNet. "You can reach out to God and you can reach out to people, your friends and family and say, 'I can't do this on my own. I need you."
He continued, "It's in that willingness to be open and to receive that we can actually find something deeper that we never would've encountered without this hardship."
For Sharonda Vincent, faith played a huge role in helping her get through her stage 2B breast cancer battle. She previously told SurvivorNet, "I knew that if I just put my faith and trust in God, that I would be okay."
"I Had A Talk With God – And I Knew I'd Be Okay"
She was diagnosed after finding a lump in her left breast the day before her thirtieth birthday with just over a month to go before her wedding. She initially felt like her concerns were dismissed by doctors, but follow-up tests confirmed Vincent's worries.
"It was hard for me," Vincent said. "I felt as if I was being punished."
Thankfully, chemotherapy, radiation and hormone replacement proved to be a successful treatment regimen for Vincent. Now, she hopes others will be inspired by her story.
"If I had one piece of advice to give to someone who was newly diagnosed with breast cancer, that advice would be to not give up hope, to live every day as if it was their last day, to educate themselves," she said. "I would let them know that it's OK to cry.
"It's OK to have days where they just want to be alone… But I would just push them to live a long, happy life because breast cancer – it's not the end of the world."
Ovarian Cancer Survivor Monica Layton Shares How Her Church Was Her Biggest Support System
Contributing: SurvivorNet Staff
Learn more about SurvivorNet's rigorous medical review process.
---