At 16, Brenda Song says she believed "everything is going great!!" The then-Disney actor was in her breakout hit show, as London Tipton in "The Suite Life of Zach and Cody," and, as she tells SurvivorNet in an exclusive interview, "I'm like, 'I got my dream job … I'm learning how to drive. Nothing bad will ever happen to anyone in my life!" But then her family got the news: Her mother, Mai Lee Song, was diagnosed with breast cancer.
Now 31 and just two years younger than her mother was when she learned about her cancer, Song talks to SurvivorNet from her home in Los Angeles about the ways this changed her life, the guilt she felt working, and how, after years of holding back about the journey thanks to her very young fan base, she's been empowered to share her story and help others.
Read More
Among the inspirational messages that Song — now the star of the edgy comedic hit series "Dollface" on Hulu, and an advocate for cancer awareness through her work with Stand Up 2 Cancer — is eager to share is for children with parents going through cancer. "We have to forgive ourselves," she says, "and realize we can only ever do our best."
Song's Balancing Act
Song says her mom, who is now in treatment for her fourth breast cancer recurrence, is not only her "best friend," she's "the most upbeat and happy person ever." When her mom shared the news of her breast cancer diagnosis with Song and her two younger brothers, Nathan and Tim, then 14 and 9, respectively, Song says she realized that "cancer is the scariest six letter word in the dictionary. To me, it equaled death."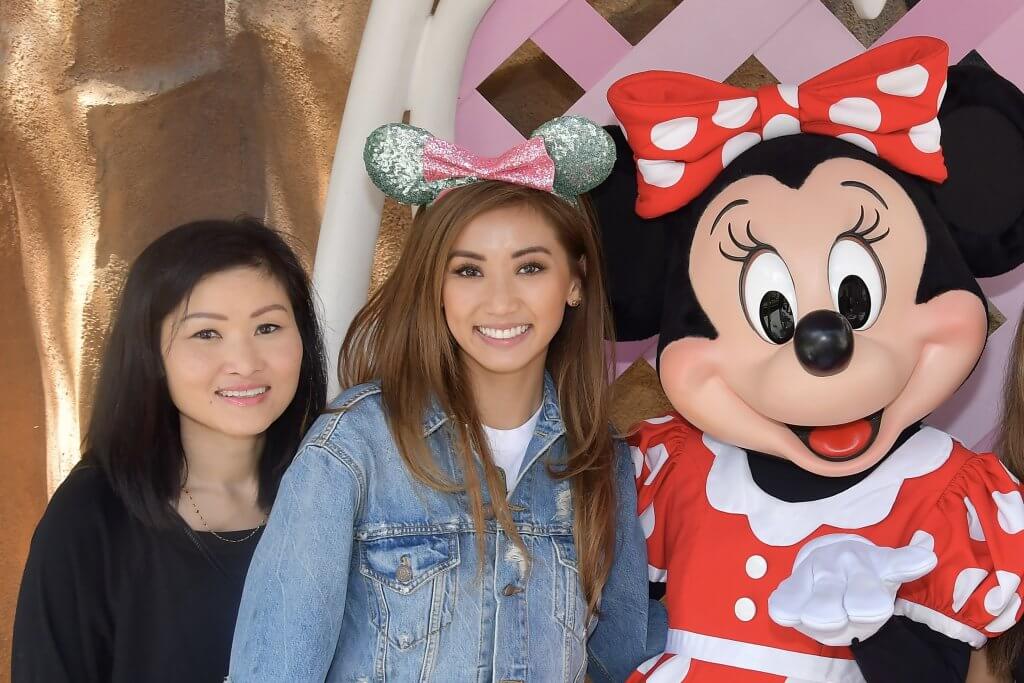 During treatment, Song says, she was often on set, appearing in various Disney Channel series and starring in iconic Disney Channel Original movies such as "Wendy Wu Homecoming Warrior" and "Stuck in the Suburbs."
"It was really hard, seeing my mom so sick, and knowing there were times when I couldn't physically be there with her. But my mom never once made me feel bad [about it]," she says.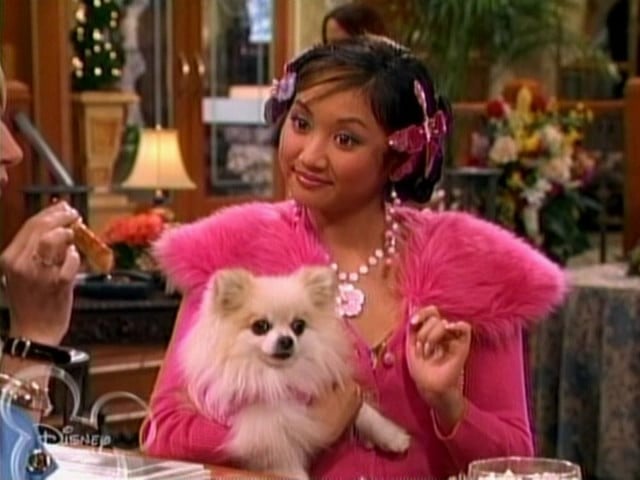 But the times she couldn't be there, Song says, were rare. More often than not, she would be by her mother's side during her appointments, treatments and recoveries.
"After one of her major surgeries, we just lay there in her bed and watched season after season of 'Criminal Minds,'" Song remembers. Her employers — especially Disney, she says — were understanding, often telling her it was OK to leave work and spend time with her mom.
But even with though her dad and brothers were there, that couldn't always be was tough to deal with. "I did struggle, especially in my 20s, with learning not to feel guilty for living my life while my mom was sick," Song says. "I felt waves of guilt for not being able to be there physically for truly every minute because I was working. But I learned that it's about balance, and even when I wasn't with her physically, I would iMessage and FaceTime her during her entire chemo session."
Song's mom has since gone through multiple cycles of remission, recurrence, and treatment — including surgeries to remove both of her breasts. She's now being treated for her fourth breast cancer recurrence, and going in for chemotherapy every two weeks.
Quality Over Quantity
Ultimately, Song says, she learned that the key to finding balance is to prioritize the quality of the time she spends with her mom, not the quantity. There were times, for instance, when she'd go to her mom's house to be with her, but would be noticeably stressed out with trying to memorize her lines and her mom would tell her, she says, "'I know you love me, and I know you want to be with me, but I know you're stressed.'"
During those times, Song and her mom would embrace the weekends. "We would walk to the rose garden together and see the flowers," she says.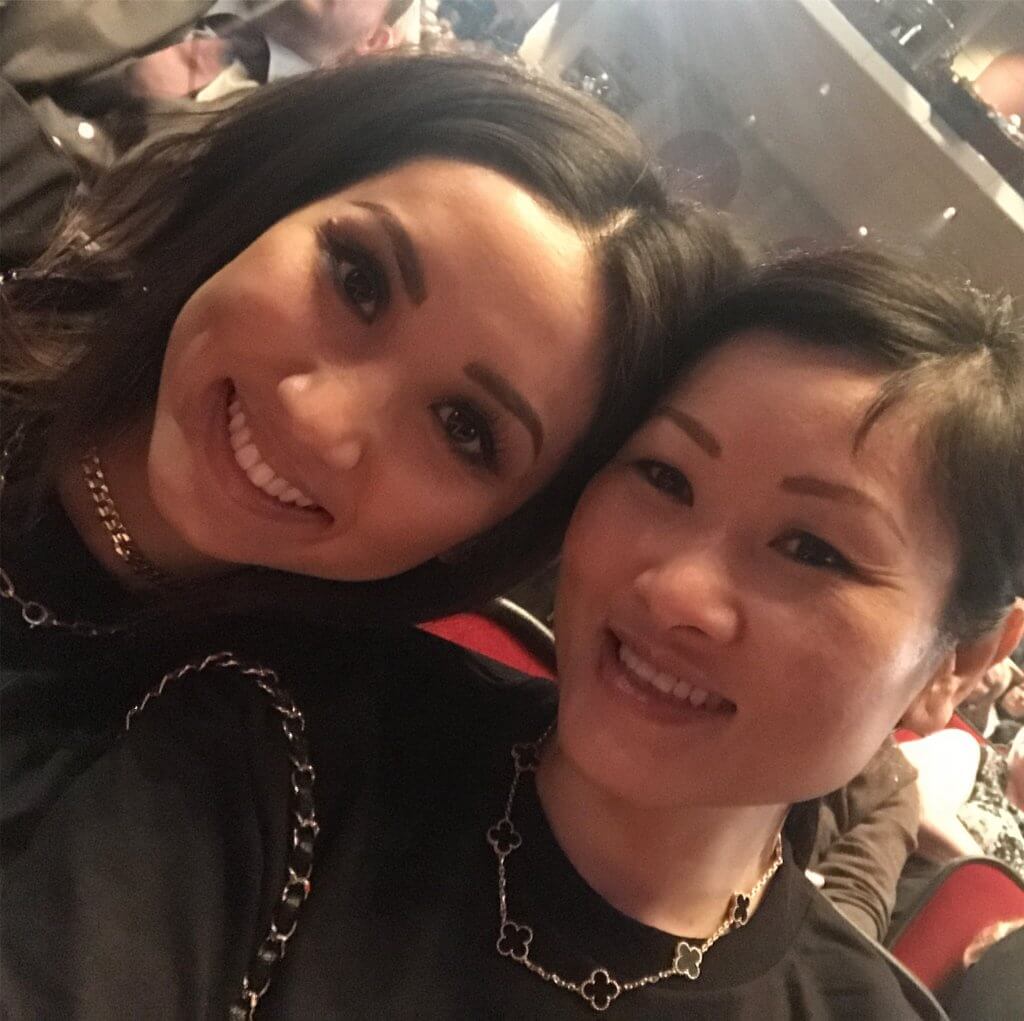 Coping Through Humor, Family and 'Sparky J' the Cat
Through her years-long journey with breast cancer, Song's mom has always encouraged the family to stay positive, and to find humor in the toughest moments, Song says.
"I remember when my mom first started losing her hair, she would joke with my little brothers that she was like the Grim Reaper," Song says. When her mom cut her hair off, she involved the whole family. "She did it over the bathtub, and let my little brothers shave her head and all that," she says.
RELATED: "Do You Wanna Shave My Head?": How a Mother and Daughter Bonded Over a Cancer Milestone
Song's relationship with her mom and with her two younger brothers was already a strong one, but she tells SurvivorNet that her mom's illness has brought them even closer.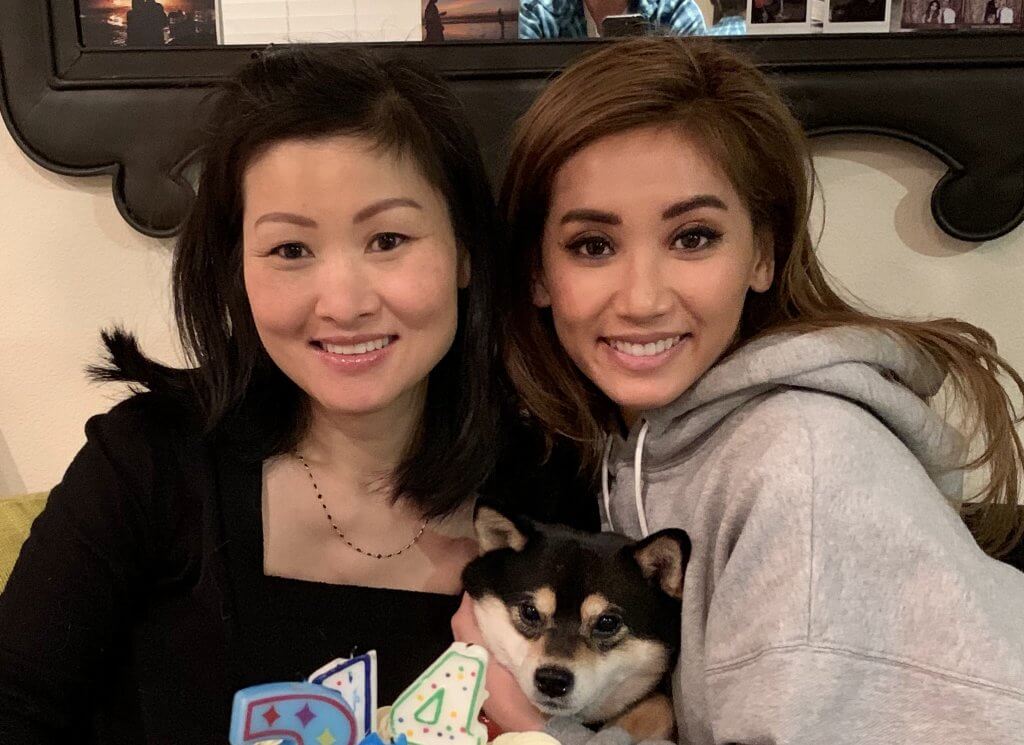 "It is such an emotional and physically taxing thing, but the truth is, it just brought my family so close together," Song says. "To have to address the fear of losing your mom… of death… at such a young age… it just made my brothers and I so close." (Nathan is now a chef, and Tim is in medical school.)
Song and her brothers, over the years, have found different ways to join their mom in her journey. After Song's mom learned that her cancer was hormone-receptor-positive, for instance, Song decided to join her mom in adopting a plant-based diet, which some say could help prevent cancer recurrence.
"We became vegans together, and totally changed our lifestyles," Song says.
Last year, in an effort to help her cancer journey, Song and her boyfriend gave her mom a cat. "My boyfriend was like, 'I want to get your mom a cat so she can always have a partner to go with her to chemo," Song says. "And he did."
Song's mom named the cat "Sparky J" — a reference to the influencer and organizational guru Marie Kondo's philosophy-turned-tagline, "Spark Joy." "My mom and I were Marie Kondo-ing our lives, and the cat sparked joy," Song says.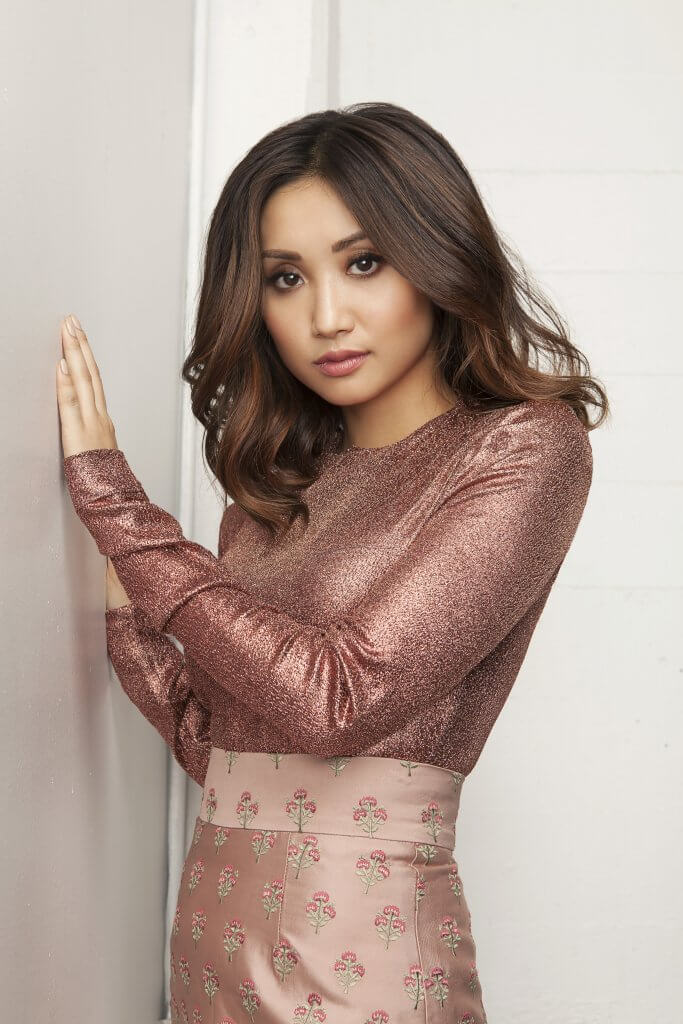 Song's Cancer Advocacy
Her work with Stand Up to Cancer, which gives people a platform to discuss cancer prevention and treatment, has been incredibly valuable, says Song. She especially appreciates it having had a younger audience, and knowing how, at that age, it's difficult to discuss serious subjects without someone pointing the way. When she learned about her mom's diagnosis, she says, "not knowing all the details and information and risks about cancer was scarier than knowing."

"My mom had this incredible oncologist who really took the time to be like, 'Hey, why don't you and your mom look up this and read about this and decide what you want to do about this,'" Song remembers. "He  took my concern and turned it into knowledge, and it made me feel not so helpless anymore."
Dr. Elizabeth Comen of Memorial Sloan Kettering Cancer Center spoke with SurvivorNet about how access to good information can be crucial after a breast cancer diagnosis
Getting Tested
Now, Song is a huge proponent of the phrase "information is power." It's what propelled Song to get her own genetic testing done after her mom's diagnosis to see if she might be at risk for breast cancer, too. Fortunately, Song tested negative for the genetic variants most commonly linked to increased breast cancer risk.
"As scary as it may be to [find out through genetic testing that you are at a higher risk for cancer], would you rather go through life not knowing?" she asks. "Cancer is something that can make you feel helpless because you lack control, but taking a [genetic test] gave us a little bit of control back."
She adds that people should listen to their bodies. "If you have an instinct, it's better to be safe than sorry. It's important to do everything you can to prevent and catch cancer and look for early warning signs … ignoring it is not going to make it go away."
Learn more about SurvivorNet's rigorous medical review process.
---