Uterine Cancer Misdiagnosis
After Dafina Malovska experienced persistent bloating, she visited her doctor four times in four months; she was later advised to eat more yogurt, as the doctor thought she had a gluten intolerance.
Malovska actually had uterine cancer, and after a visit to a gynecologist, a tumor was discovered and a hysterectomy was later performed.
It's important to be an outspoken advocate for your health; "be pushy" experts tell SurvivorNet, and come to your doctor appointment with a plan.
In 2014, Dafina Malovska, 39, was experiencing extreme bloating – she saw her doctor four times in four months, and was sent to a gastroenterologist who suggested she eat more yogurt. It wasn't until she visited a gynecologist who discovered that Malovska had stage two
uterine cancer
.
Related: Worrying Lumps Misdiagnosed as Just Fat, But They Were Cancer & Now a 28-Year-Old Woman Is Fighting for Her Life
Read More
When she was finally diagnosed, the cancer had spread to her ovaries. 
The Daily Mail
 reported that following the diagnosis, she had a
hysterectomy
to treat the cancer.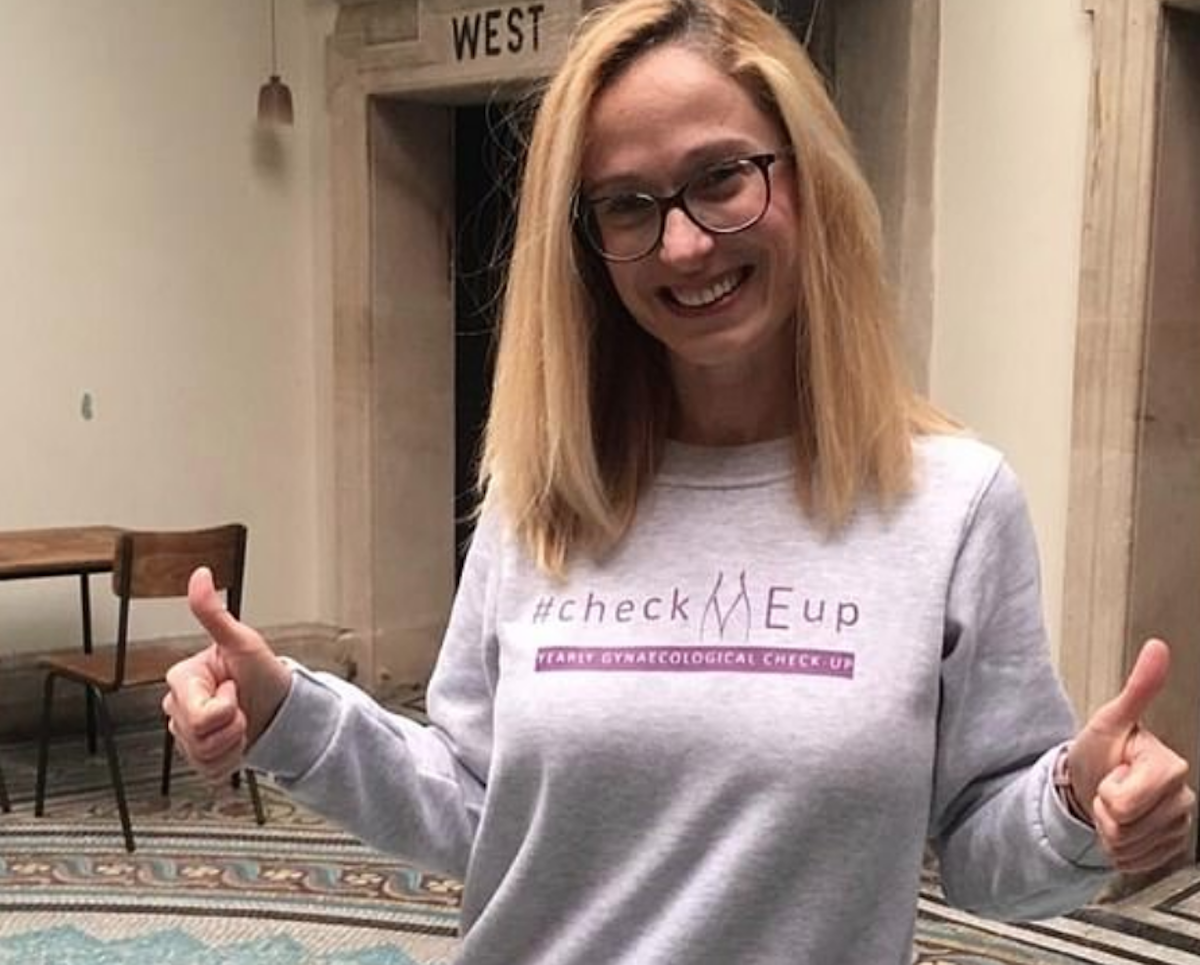 This kind of misdiagnosis is not uncommon, which is why it's imperative to be a staunch advocate for your health and seek answers if and when something feels off.
Understanding Uterine Cancer
Uterine cancer – also called endometrial cancer – develops in the lining of a woman's uterus. Symptoms of this type of cancer may include irregular bleeding (i.e. bleeding in between periods, or unexpected bleeding for women who have already gone through menopause).
Related: British Singer FKA Twigs, 32, Had Uterine Fibroids Surgically Removed; What Are Fibroids & Are They Connected to Cancer?
Dr. Diana English, a Gynecologic Oncologist at Stanford Medicine, said in a previous interview that some conditions may predispose a person to develop uterine cancer. "I think one of the challenges with uterine cancer is that it can also happen in younger patients that have certain conditions that might predispose them to cancer," she said. "And these patients might not be thinking about this, their primary care providers might not be speaking to them about this."
Related: After Losing Mom to Uterine Cancer, Cedric the Entertainer Is Trying to Help Level the Playing Field for Minorities
Dr. English noted the risk factors for this disease as well. "Some of the common risk factors for uterine cancer include hypertension, diabetes, polycystic ovarian syndrome. This is a syndrome that's marked by anovulation or the absence of regular periods, which tends to happen in premenopausal patients. And some of these patients are obese, some of these patients have signs and symptoms of hyperandrogenism or elevated male sex hormones, and Lynch Syndrome. The one good thing about uterine cancer, if there can be a good thing about any cancer, is that there's usually an early warning system, which is abnormal bleeding."
Understanding the Risks and Symptoms of Uterine Cancer
Advocate For Your Health
Advocating for your health and seeking second, third, and fourth opinions from doctors can feel daunting, but it doesn't have to be. You are your own best advocate, and it's important to speak up and ask questions when you meet with your physician.
Related: Stay Positive, It Matters
Dr. Zuri Murrell, a Colorectal Surgeon at Cedars-Sinai, said in a previous interview, "It's important to know that while we have guidelines – OK – guidelines, especially in this country are meant to take care and do the right thing for the largest number of people, but it's also with the littlest use of resources. And that's the truth. The truth is you have to be in tune with your body, and you realize that you are not the statistic….That's why it's important for you to actually educate yourself and be your own health care advocate."
Dr. Murrell encourages people to come in with a plan. "You should lead each doctor's appointment with a plan," he said, "So if I, as a 40-year-old, I come into a doctor's office. I say, 'I'm having rectal bleeding. This is new for me.' The doctor says, 'you know what? It's probably hemorrhoids.' First of all, I think: Did they examine me? And a lot of times, especially a male, you're actually happy that they didn't examine you. But that's not necessarily the right thing to do. They'll write you for some medication for your hemorrhoids. If they say come back in six months, my argument with that– or not even an argument. My plan would be, 'hey, doc, I would prefer to see whether or not this treatment you have works.'"
Be Pushy, Be Your Own Advocate… Don't Settle
Learn more about SurvivorNet's rigorous medical review process.