Understanding Your Role as a Caregiver
Al Roker's wife Deborah Roberts was his caregiver throughout his battle with cancer and blood clot complications.
She said it was an exhausting and frightening experience for her, and that she's still recovering herself from taking on the role.
But Roberts said her faith and family and friends got her through.
Caregiver burnout brings stress, anger, fatigue, and even illness when that person puts someone else's needs ahead of their own.
Our experts suggest caregivers have things outside of their role as a caretaker, like hobbies or physical activities, that can help them prioritize their own physical and mental health too.
Al Roker's loving wife Deborah Roberts, 61, has revealed the personal details of her experience as a caregiver for her husband, the 68-year-old "Today" show anchor who previously battled prostate cancer and was treated for life-threatening blood clot complications.
Roberts, a TV journalist for ABC News who has been by her husband's side since they got married 27 years ago, said in a recent interview that she embraced her role as a caregiver despite the challenges she faced along the way.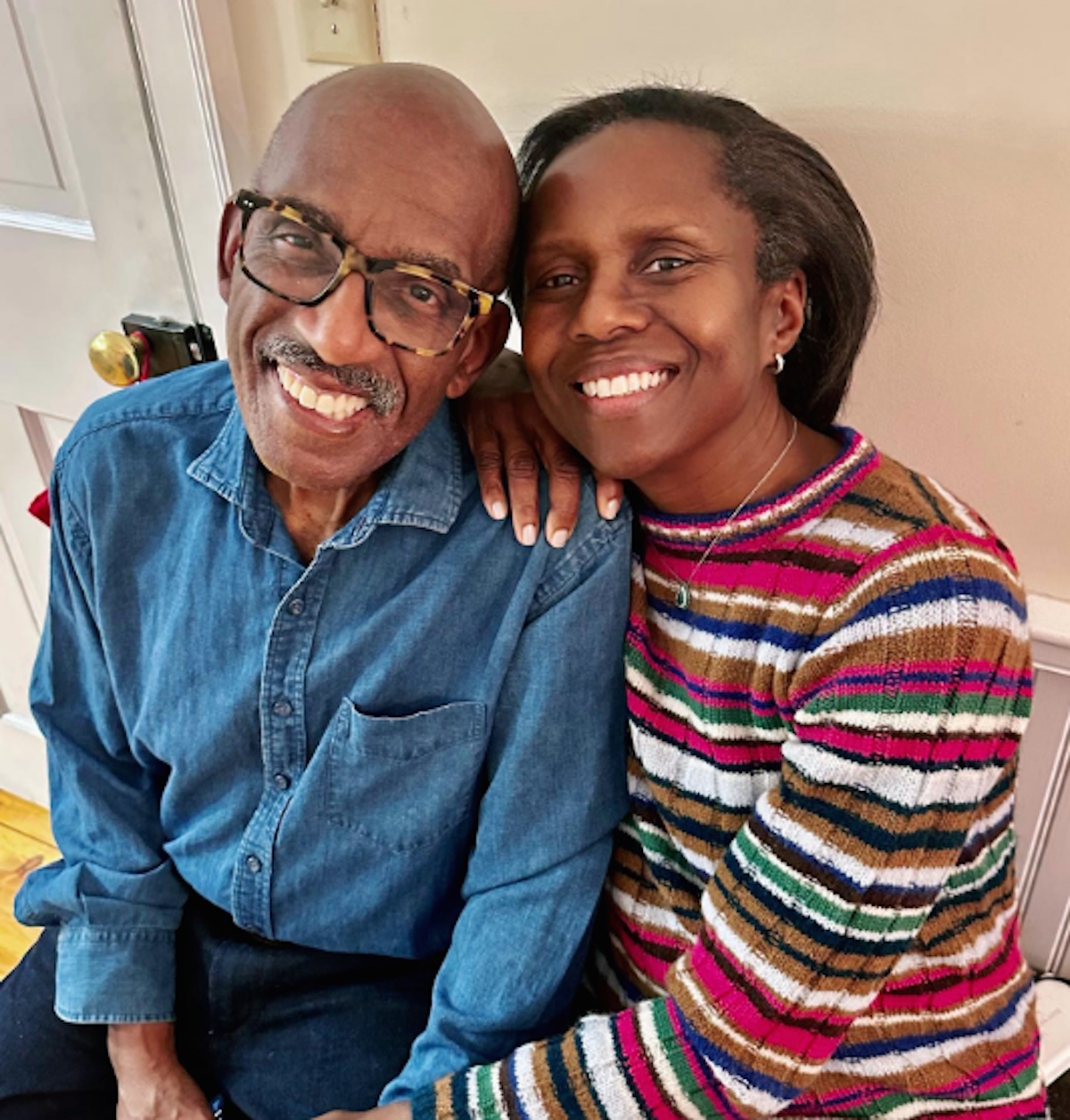 Read More
"I think a lot of people don't realize that — and I never realized that — that being a caregiver is really taxing, exhausting, frightening, all of those things and I never went through anything like this," Roberts told "Entertainment Tonight." "And I hope I'll never do it again," she added of her wish to see her husband stay healthy. "But it's tough. It's tough. I'm still kind of, I think, recuperating. I'm still kind of tired," she admitted.
Roberts, who works as an ABC News' senior national affairs correspondent, continued, "I'm still mentally exhausted, but you know what, I'm grateful and just trying to just bask in the moment and just be happy that he's well, and we're all well."
As to what helped her through the tough times, Roberts says it was her "faith," "spirituality," and community support.
"My family got me through it, my colleagues got me through it. Colleagues, many of whom are here today, lifted me up in times when I felt like I just couldn't make it," she explained. "People were there and texting and emailing and calling, and that made all the difference."
Now, Roberts is incredibly grateful her husband has returned to his normal ways, jokingly adding, "He's back to driving me crazy."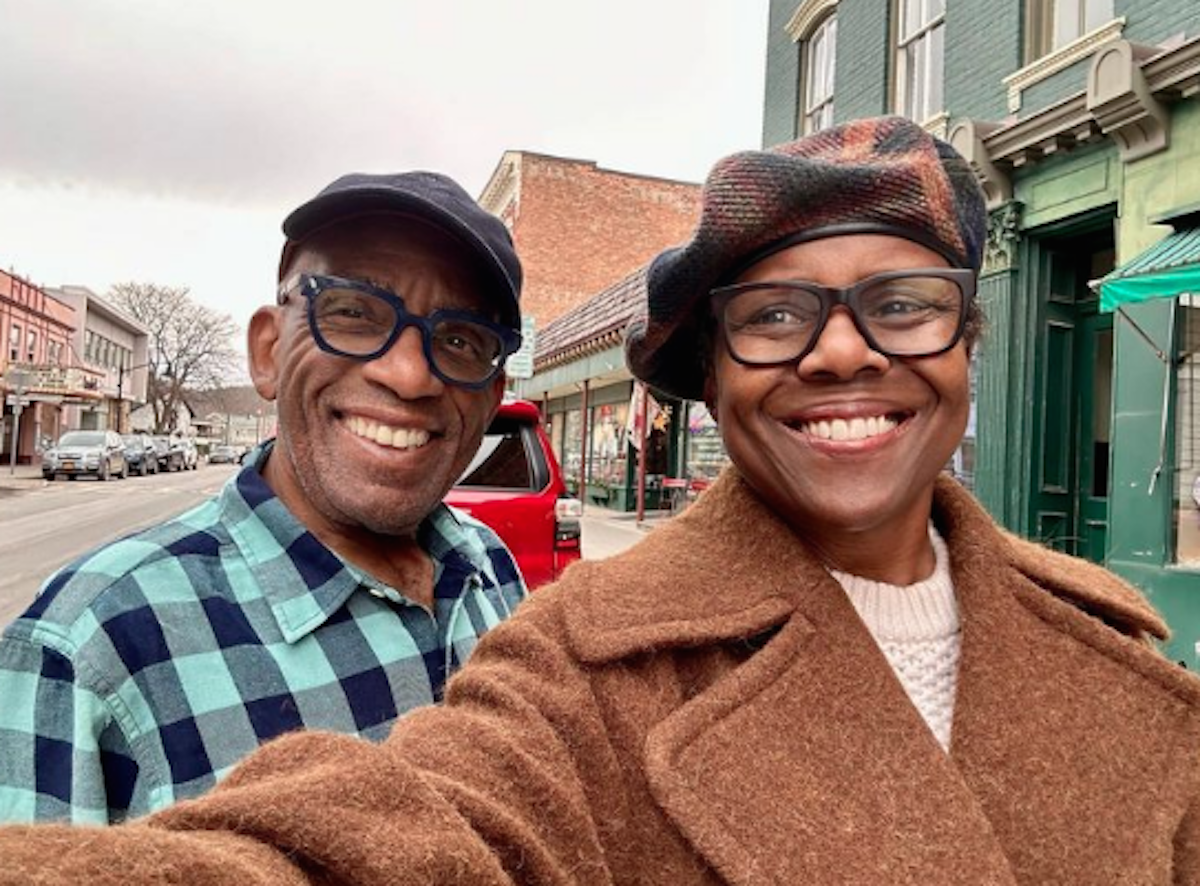 At the start of 2023, Roberts even took to Instagram to inform fans her "sweet" husband had returned to work and was gradually "getting back to his life." She thanked the medical team that helped Roker along the way, in addition to the constant "uplifting thoughts and prayers" they've received.
She shared a photo of her and her husband on set, captioning the post, "My family has learned the power of love, patience and faith. Our #gratitude is beyond measure. Morning show competition took a breather today as I visited him on set. Thanks @abcnews and @nbcnews for showing us the spirit of true camaraderie and connection."
Just weeks ago Roker praised his wife for all that she's done for him, stating that he "wouldn't be alive without her."
The TV anchor, who strives to raise awareness for prostate cancer after publicly battling the disease, admitted at an event in New York City that he was "just so overwhelmed by the outpouring of love and prayers" amid his health struggles.
"And of course, my wife Deborah. I wouldn't be alive without her," the weatherman and father of three said, according to Page Six.
"Knowing that Deborah was there was the greatest source of comfort," he added.
"At the end of the day, I love us, and I'm determined to cheer us on and be there for us. You cherish and you clutch and you hold on," Roberts said at the time.
Caregiving: 'The Most Important Job In The Universe'
As Deborah Roberts showed, the family members and friends who take care of cancer patients also deal with their own set of challenges.
"Caregiving is the most important job in the universe because you are there through the highs and lows," Julie Bulger, manager of patient and family-centered care at Vanderbilt-Ingram Cancer Center in Nashville, TN, told SurvivorNet in an earlier interview. "You are there to support your loved one, to manage all of the daily tasks as everything is changing in your life."
Caregivers Can't Provide Optimal Care for Their Loved Ones with Cancer If They Don't Care for Themselves
Caregiver burnout – the stress, anger, fatigue, and illness that may arise from when putting another person's needs ahead of your own – is incredibly real. It can sneak up on you if you don't take care of yourself.
"It is important to have some things that you can do outside of the focus of caring for somebody that you love with cancer," Bulger explained.
Bulgar advises taking a walk, getting a massage, and visiting a support group for cancer caregivers, either online or in person.
Additionally, she suggests seeing a therapist if you're struggling to cope with all of your new responsibilities.
Joining a support group and building your support team is often a very important strategy and can help prevent or reduce the risk of caregiver burnout.
How to Be a Better Caregiver for Your Loved One
You should know that caregiving is important work, so you must appreciate yourself for it. "There's so much evidence that outcomes are better when somebody has an incredible caregiver by their side," Bulger said.
Research also finds that caregivers who take good care of themselves provide the best quality of care. "So you are helping your loved one in more ways than you know," she added.
Caregiving Basics
Behind someone with cancer may be a caregiver working to make sure they are following their treatment regimen while staying positive and healthy. As Deborah Roberts said, it's a whole other job outside of the one you may already have.
"The role of the caregiver cannot be minimized. It's so very important," Dr. Jayanthi Lea, a gynecologic oncologist at UT Southwestern Medical Center, told SurvivorNet in an earlier interview.
A caregiver can be a partner, parent, child, friend, or neighbor. However, it should be someone who is willing to put in the time and effort to understand the diagnosis, and follow the medical team's recommendations.
"I encourage caregivers to come in to visits with my patients, because in that way, the caregiver is also listening to the recommendations — what should be done in between these visits, any changes in treatment plans, any toxicities [side effects] that we need to look out for, changes in dietary habits, exercise, etc.," Dr. Lea said. "The work is extremely hard."
Caregivers should be open to sharing what they've learned while caring for their loved one day to day, letting the doctor know about any side effects or other problems that arise. They also need to be willing to take a backseat sometimes. "Step back a little bit and let the patient speak for themselves. Let them express what they are feeling," Dr. Lea told SurvivorNet. "That is so important for the patient's overall quality of life and wellbeing."
Helping With The Little Things
There are so many things you'll have to help with as a cancer caregiver. The big things could be picking this person up from each appointment, or even sitting by their side through treatment. Perhaps you'll need to help them as they heal after surgery.
Caregiving: An Opportunity for Healing
But the little things make all the difference, too — and many cancer survivors tell us it was those little things they appreciated the most as they recovered from treatment.
This could mean making dinner for the person for a few weeks, adjusting recipes to meet new needs due to treatment, taking care of daily chores like doing laundry, or just scheduling a movie night to inject some sense of normalcy back into their life. Small things that make someone's life just a bit easier can make a huge difference.
And if you're looking to get your loved a special gift to brighten their day, SurvivorNet has created a gift guide to help you find the perfect item.
Supporting a Spouse Through Cancer
MacMillan Cancer Support explains that communication is a vital tool in helping support a partner with cancer and it could help a couple understand each other better.
"Try to be yourself and live as normally as possible. Behaving differently may make your partner feel more aware of the cancer," the charity states. "It can help to ask your partner what support they would like and find useful. This makes sure you help where it is most wanted and needed. It can also help you avoid misunderstandings."
Breast Cancer Survivor Melissa Berry On How People Going Through Cancer Treatment Sometimes Need Space From Loved Ones
The charity also advises partners to allow a loved one who is dealing with a disease to feel as if they are "still in control."
It's important to allow someone who's battling cancer to have some control over things like family issues, their own care, and finances.
Contributing: SurvivorNet Staff
Learn more about SurvivorNet's rigorous medical review process.
---