"I'm living proof this shouldn't have happened. They gave me less than a year when I was diagnosed."
Even a stage IV pancreatic cancer diagnosis could not stop one devoted dad from walking his daughter down the aisle on her wedding day.
Read More
Craig Warner is one of the lucky few who managed to beat pancreatic cancer after initially being told he had just months to live, thanks to immune therapy.
The former military pilot, 69, learned he had stage IV pancreatic cancer in 2018 after suffering what he thought to be a heart attack.
"I woke up, and I had chest pains, and I go, 'Oh is this the big one?'" Warner said in an interview with Chicago 9.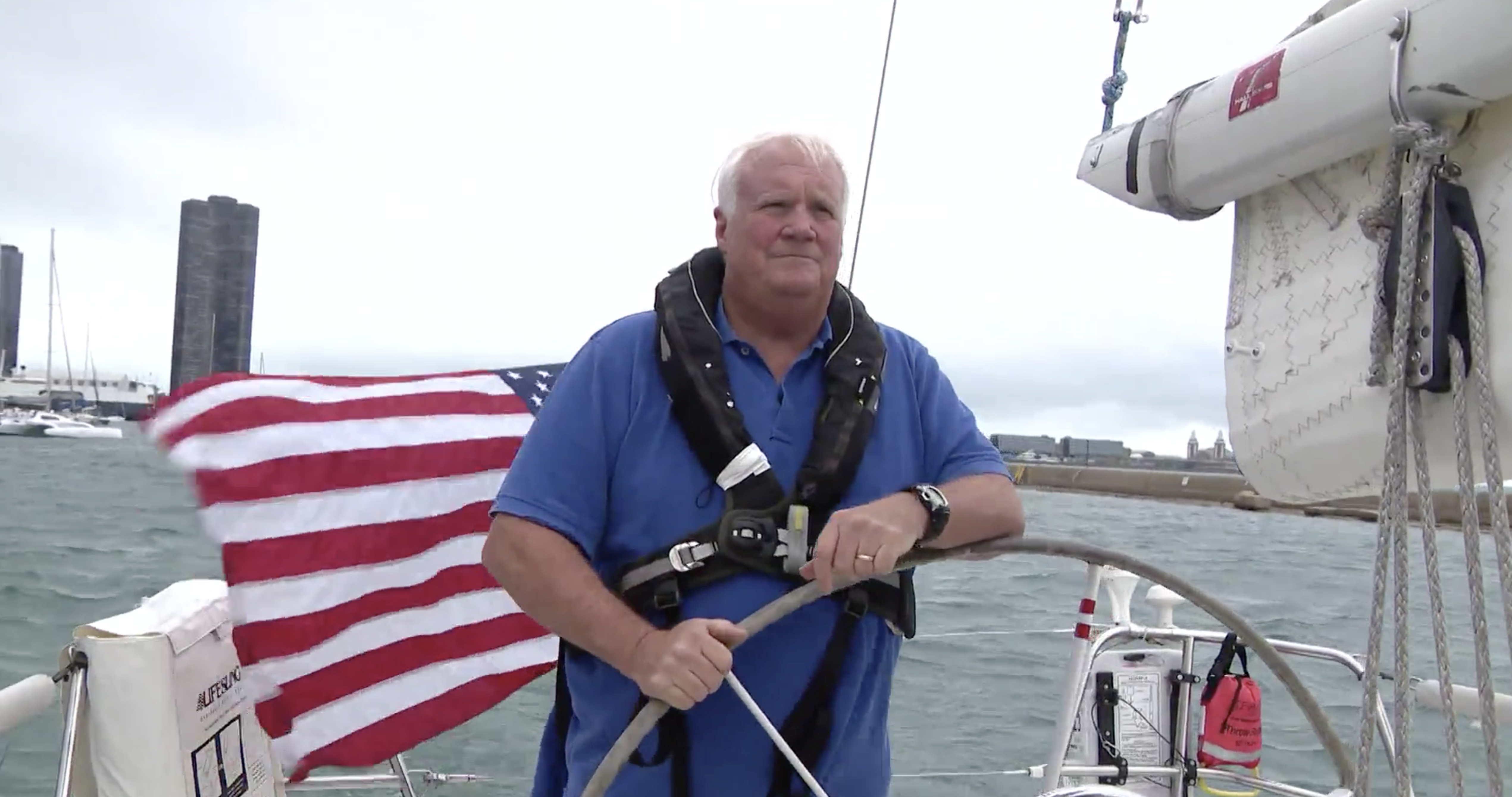 The cancer had spread to his lung and lymph nodes by then, but Warner got a small glimmer of hope when doctors discovered he had a biomarker known as MSI-High.
Biomarkers reveal what is happening in a cell or organism. When cancer patients have identifiable biomarkers, as Warner did, doctors can use the body's immune system to beat the disease successfully.
That is what happened in Warner's case.
For two years, Warner received infusions of the humanized antibody pembrolizumab, sold under the brand name Keytruda.
Humanized antibodies are modified protein sequences that are near-exact clones of the white blood cells used in immune response.
"The CT scans from a year ago showed no cancer, and I have not shown any cancer since," revealed Warner.
Now that his fatherly duties on his daughter's big day are behind him, Warner is enjoying time on the boat he never thought he would get a chance to enjoy.
He is also doing his part to educate as many people as possible about his success in beating a cancer with a five-year survival rate of one percent.
"This immunotherapy is still new, and maybe people don't know about it. And I want them to know about it," explained Warner. "There is hope."
Difficulty Diagnosing Pancreatic Cancer
Pancreatic cancer is difficult to catch at an early stage. That is because most patients do not experience any symptoms until the cancer has metastasized to other organs in the body.
There is also no diagnostic tool for pancreatic cancer, which is why it is known as the silent disease. And the symptoms could be attributed to a host of other illnesses, as they include:
Abdominal pain in the lower back
Loss of appetite
Sudden weight loss
Yellowing of the skin
Yellowing of the eyes (jaundice)
Lighter-colored stools
Darker-colored urine
Itchy skin
Recent diabetes diagnosis
Inability to control diabetes
Blood clots
Fatigue
Survivor Joel Naftelberg on Pancreatic Cancer Battle
Pancreatic Cancer Risk
Incidence rates for pancreatic cancer rose by about 1% per year from 2006 to 2015.
"Pancreatic cancer is still uncommon enough that if you were to screen everybody, you would end up with a lot of false positives," explains Dr. Anirban Maitra, co-leader of the Pancreatic Cancer Moon Shoot at the MD Anderson Cancer Center.
"Even with a fantastic biomarker test that you had, even if it were 99% sensitive and 99% specific, you would still have a lot of false positives."
That should not deter people from screenings, especially those whose relatives have been diagnosed with the disease.
"If somebody has two first-degree relatives with pancreatic cancer," Dr. Maitra says, "their risk is already double digits higher than the average population. If they have three family members, it's almost 34 percent higher than the average risk population."
The presence of cysts on the pancreas also carries an increased risk of cancer, though those growths are entirely benign in most cases.
Challenges to Screening for Pancreatic Cancer
Learn more about SurvivorNet's rigorous medical review process.
---