Legendary guitarist Eddie Van Halen, 64, may be undergoing treatment for throat cancer, but he is still all smiles in a new series of photos on his son's Instagram page.
RELATED: Eddie Van Halen Reportedly Back Home After Complications From His Cancer Treatment Put Him in the Hospital
Read More
Van Halen's son, Wolf Van Halen, 28, posted a series of selfies in which he is seen sandwiched between his rockstar dad and his mom, actress Valerie Bertillini. Bertillini and Van Halen divorced in 2007, but the smiling photos suggest the three are still very much a family unit. In the caption of the post, Wolf wrote simply, "Family <3"
View this post on Instagram

Wolf Van Halen is also a member of Van Halen, the famous hard rock band his father founded in 70s. (He replaced the band's bassist, Michael Anthony, in 2006). Wolf is his father's only son, and his social media posts suggest he's very close with his dad.
RELATED: Eddie Van Halen 'Is Not Doing Well' — David Lee Roth Drops a Cryptic Health Update About the Legendary Guitarist's Throat Cancer
Commenters on Instagram were relieved to see Eddie Van Halen looking joyous, especially since recent news revealed that Van Halen had been traveling to Germany to receive treatment for throat cancer.

"I'm so happy to see your dad out and about!" wrote one fan. Another wrote, "Might be corny as hell to admit but I teared up seeing this. Your old man's my hero and seeing this is everything." Mike Dirnt, the bassist from the rock band Green Day, commented, "That's everything right there!"
But while fans were thrilled to see the photos, they have also expressed concern for Van Halen's health. "Keeping your father and family in my prayers," wrote one commenter.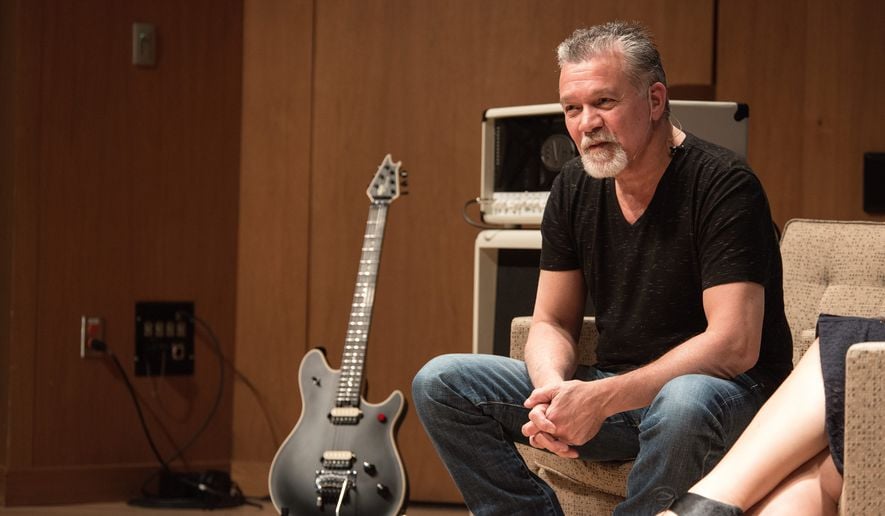 Eddie Van Halen's Throat Cancer
After a previous tongue cancer diagnosis in 2000, Van Halen underwent surgery to remove the cancer along with roughly a third of his tongue. Though he was declared cancer-free in 2002, Newser reported that the singer "occasionally had cancer cells scraped out of his throat after they migrated there."
RELATED: How Eddie Van Halen, Battling Throat Cancer, Met Frank Zappa: 'I Thought, 'Eddie Van Halen Isn't Going to Call Me"
Now, sources have told the celebrity news site TMZ that Van Halen has been flying to Germany to receive radiation treatment for his throat cancer for five years.
It is unclear why Van Halen is being treated in Germany as opposed to somewhere closer to Los Angeles, where he now lives. It's worth noting that the star was born in the Netherlands (which borders Germany) and lived there until age seven, when his family moved to California. German cancer clinics have been known to draw patients from many countries in Europe and beyond.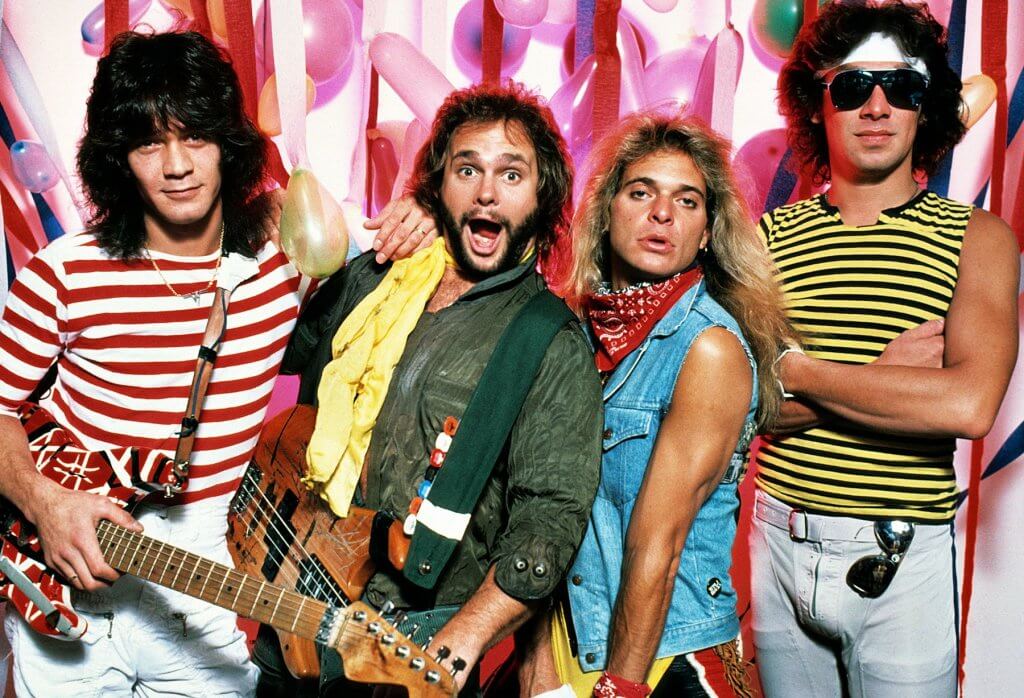 An Unlikely Theory About What Caused Van Halen's Cancer
Van Halen theorizes that years of putting copper and brass guitar picks in his mouth caused his throat cancer.
"I used metal picks—they're brass and copper—which I always held in my mouth, in the exact place where I got the tongue cancer," he previously told Billboard. "This is just my own theory, but the doctors say it's possible."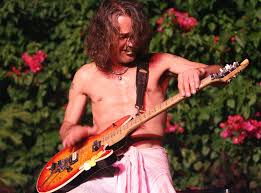 This is probably not the case, however. The U.S. Centers for Disease Control and Prevention (CDC) and Environmental Protection Agency (EPA) do not classify copper or the metals in brass (an alloy comprised of copper and zinc) as carcinogenic to humans. This means that there isn't known evidence that the metals cause cancer. Plus, Van Halen has been a lifelong smoker; as he told Billboard during the same interview, he began smoking cigarettes when he was only 12 years old.
RELATED: Rocker Eddie Van Halen, 64, Says He Got Throat Cancer From Putting Metal Guitar Pick in His Mouth — Is That Possible?
"I was an alcoholic, and I needed alcohol to function… I started drinking and smoking when I was 12. I got drunk before I'd show up to high school," Van Halen said, adding that the reason he doesn't credit his cancer to smoking is that, despite his throat cancer, his "lungs are totally clear."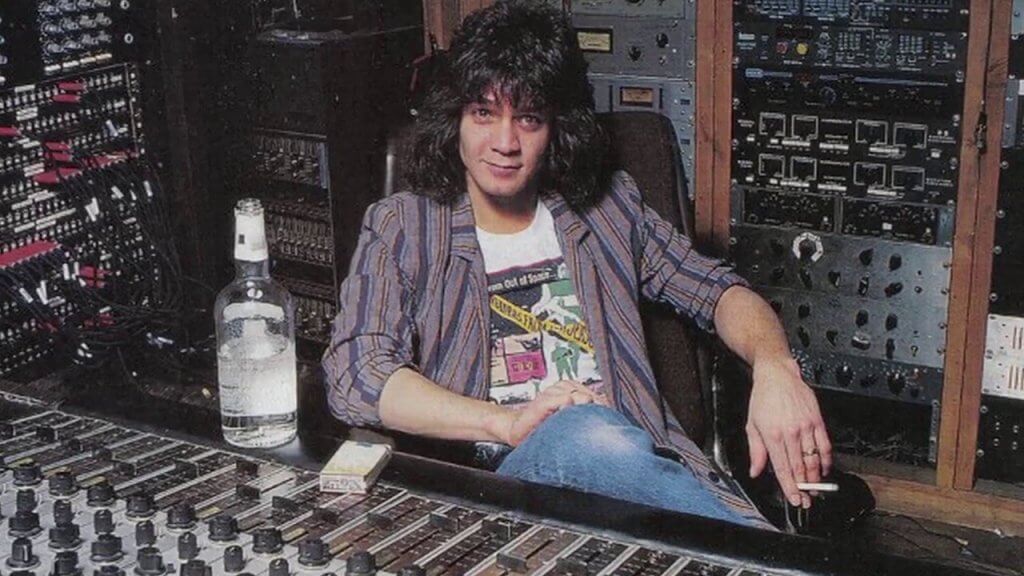 Here's the thing, though — smoking is a major risk factor for oral cancer and throat cancer just as it is for lung cancer, and so is alcohol.
According to the American Cancer Society, "Tobacco and alcohol use are 2 of the strongest risk factors for oral cavity and oropharyngeal cancers." (Oropharyngeal cancers meaning cancers of the mouth, tongue, or throat).
RELATED: Singers Are Not At Higher Risk For Throat Cancer Than Others — "Megadeth" and "Metallica" Rocker Dave Mustaine Reveals He's Doing Better After Treatment For Throat Cancer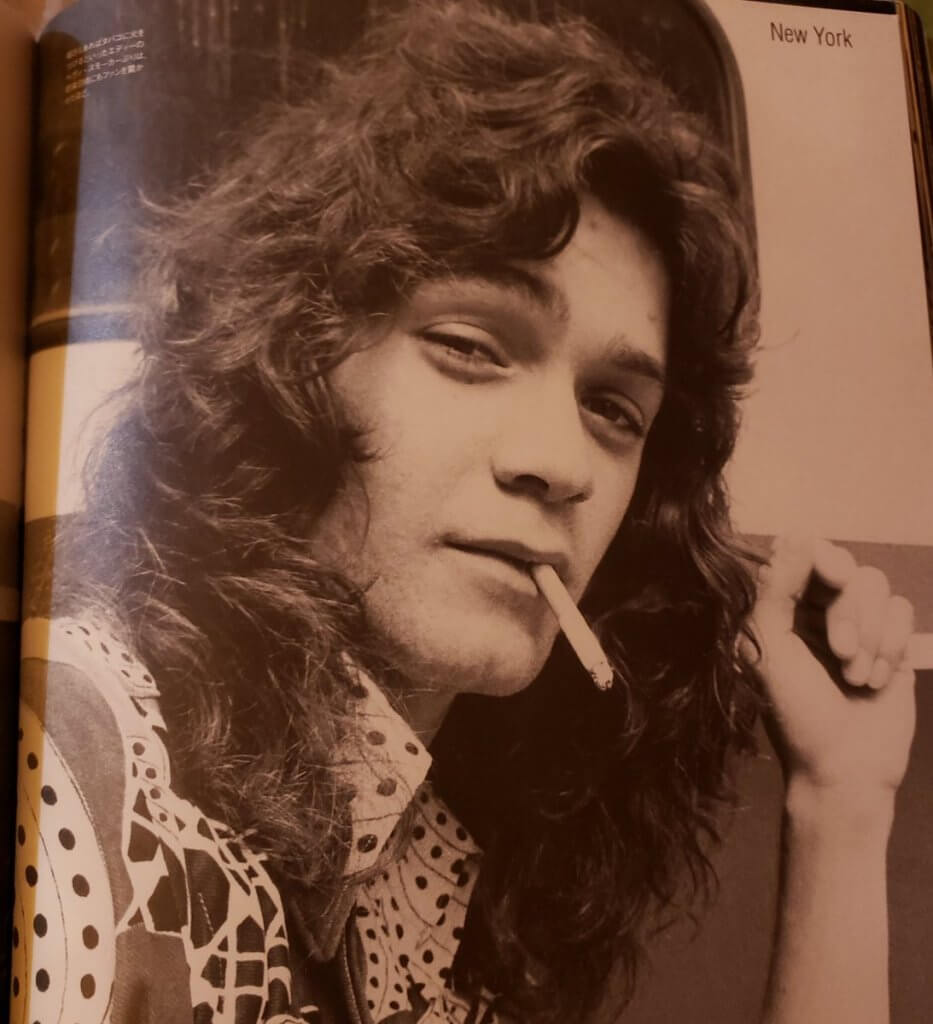 What's more, "the risk of these cancers is even higher in people who both smoke and drink alcohol, with the highest risk in heavy smokers and drinkers. According to some studies, the risk of these cancers in heavy drinkers and smokers may be as much as 100 times higher than the risk in people who don't smoke or drink."
For Van Halen, who was previously diagnosed with tongue cancer in 2000, it is highly likely that the heavy smoking and drinking — not the metal guitar picks — are to blame.
Learn more about SurvivorNet's rigorous medical review process.
---