Restoring Your Self-Confidence Amid a Health Challenge
Supermodel Linda Evangelista, 58, struggles with her body image after undergoing "CoolSculpting" procedures, which "freezes fat" has caused her mental anguish because of the unexpected side effects of the procedure. In the wake of the procedure gone wrong, she's suffered through bouts of depression. She's since filed a lawsuit against the company for the procedure and hopes to restore her self-confidence in its wake.
The fashion model also battled breast cancer twice within five years. She underwent a bilateral mastectomy (also called a double mastectomy), which is a procedure that removes both breasts to combat the disease.
A major health challenge can impact your body physically and emotionally, causing noticeable changes to your appearance. These changes can be temporary or permanent.
Psychologist Dr. Marianna Strongin encourages cancer warriors to take ownership of the part or parts of their bodies most impacted by cancer or some other health condition. She says although they may represent "fear and pain," they may also represent "strength and courage."
Genetic testing can help determine the best course of mental health treatment for people struggling with anxiety and depression. The test can give doctors a profile of how a person will likely respond to different psychiatric medications.
Being your own advocate can be key to coming to a correct cancer diagnosis and obtaining the best treatment possible while dealing with a health condition or its lingering side effects.
Supermodel Linda Evangelista, 58, says she avoids looking at herself in the mirror, which is odd for a supermodel. However, she's amid a lawsuit against the company behind a popular "fat-freezing" procedure and its unforeseen side effects. Although Evangelista claims the procedure caused her years of mental anguish, she's chosen to shed herself from shame and is using her experience to encourage others to also work on restoring their sense of self.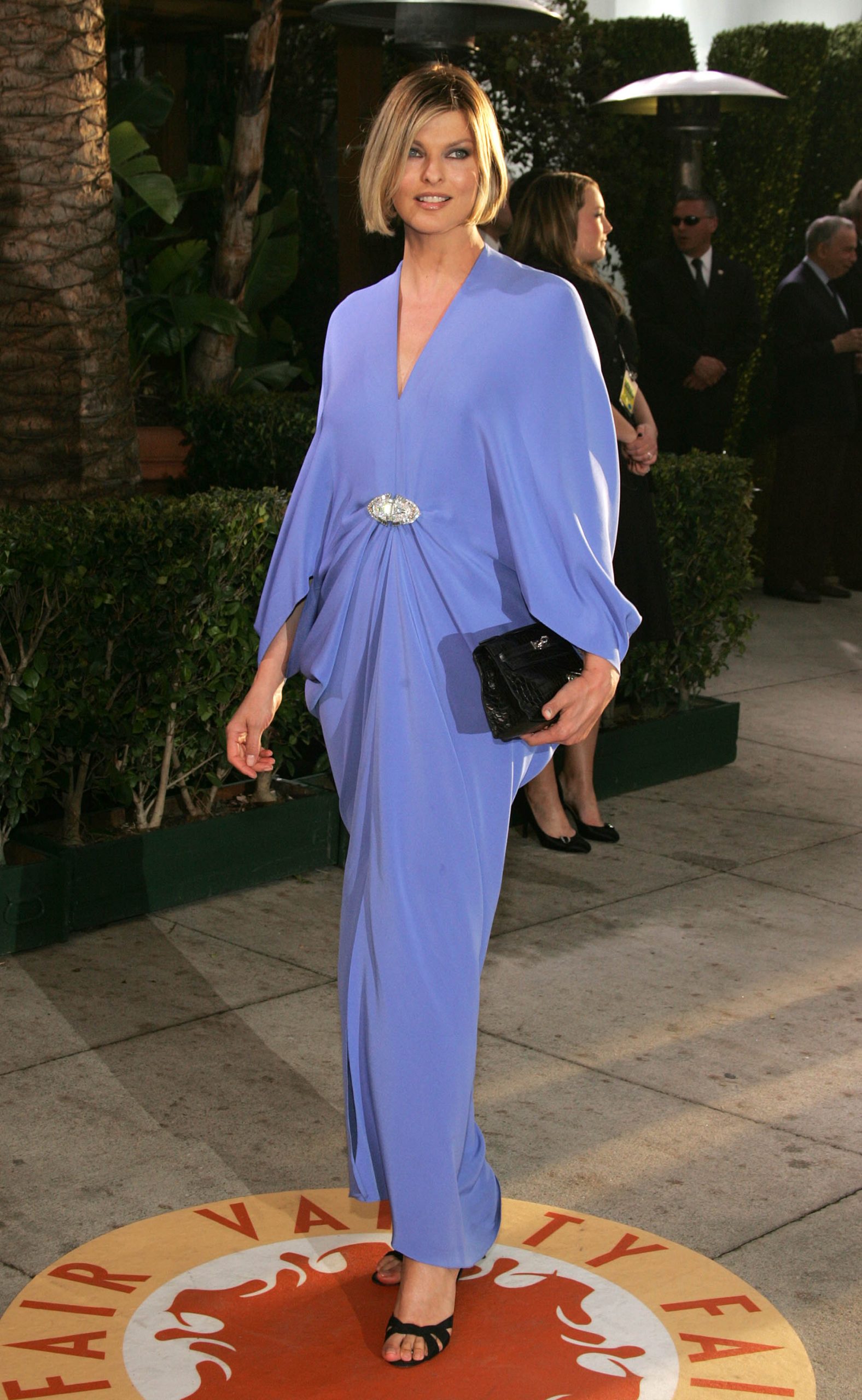 Her story also highlights the value of pushing for answers, which many cancer patients and their families can relate to.
Read More
"I can't live like this anymore, in hiding and shame. I just couldn't live in this pain any longer," Evangelista
told
People. The Canadian supermodel became one of the most recognizable figures in the modeling industry during the '80s and '90s.
According
to IMDB, she's been featured on more than 700 magazine covers. Despite her success, she now breaks down in tears after what she describes as a disfigured body thanks to a failed cosmetic procedure. This is the focus of her lawsuit against CoolSculpting, a "fat-freezing" procedure that promotes itself as an alternative to liposuction. The Food and Drug Administration (FDA) initially approved cryolipolysis (CoolSculpting) for the non-invasive reduction in focal adiposity of the flanks and abdomen (body fat). Evangelista underwent seven CoolSculpting procedures between 2015 and 2016. However, instead of shedding fat as she intended, she noticed she was getting bigger in parts of her body just a few months after the procedures. She observed bulges on her chin, thighs, and breasts.
"I tried to fix it myself, thinking I was doing something wrong…I got to where I wasn't eating at all. I thought I was losing my mind," Evangelista said.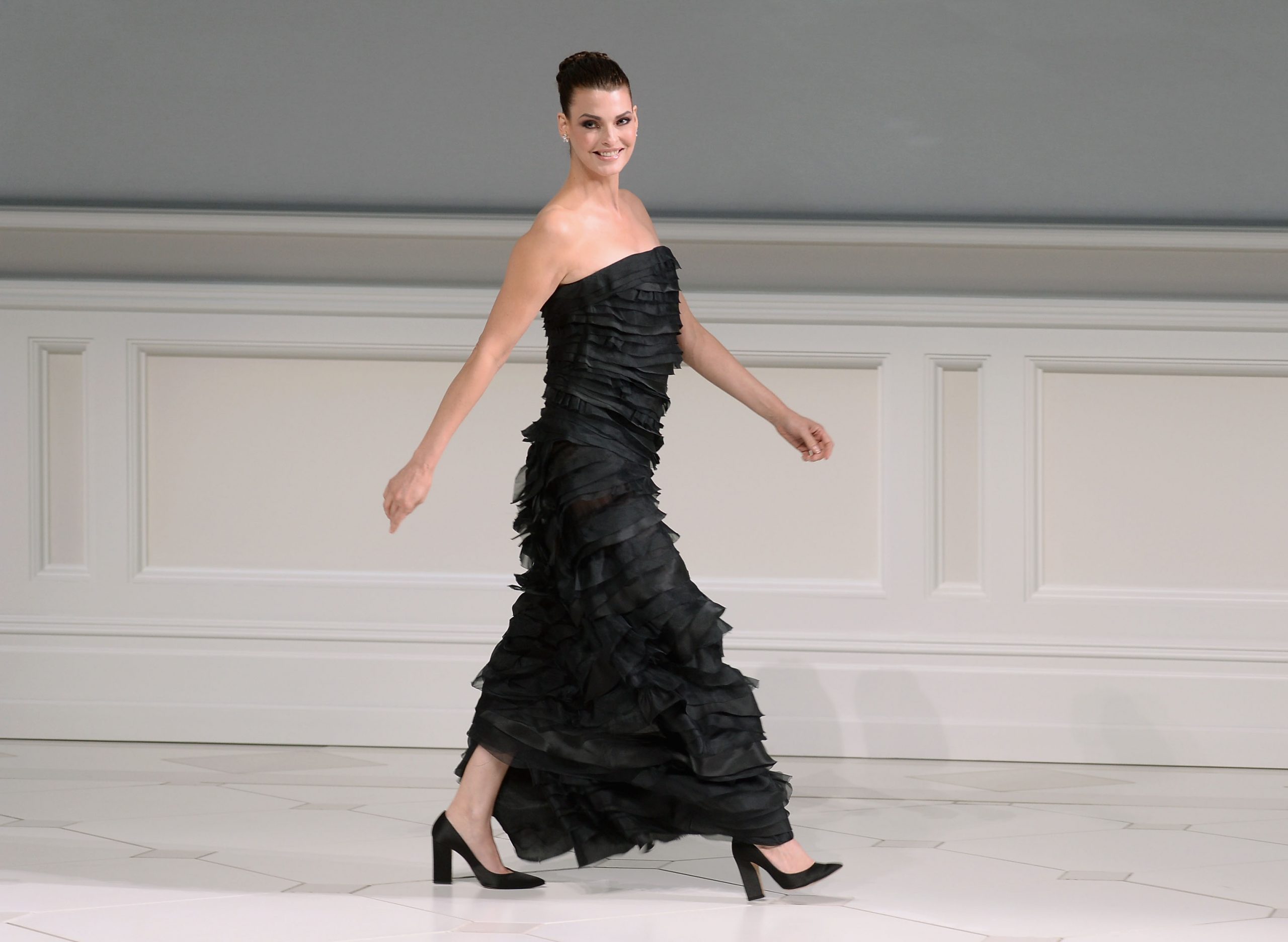 Despite dieting and exercising more, nothing seemed to work.
"I don't recognize myself physically, but I don't recognize me as a person any longer either," she adds.
In June 2015, Evangelista went to her doctor for guidance.
"I dropped my robe for him. I was bawling, and I said, 'I haven't eaten, I'm starving. What am I doing wrong?'" Evangelista recalled asking her doctor. She was then diagnosed with Paradoxical adipose hyperplasia (PAH), a side effect of cryolipolysis (CoolSculpting).
Research published in JAMA Dermatology on cryolipolysis notes "adipose hyperplasia is rare" with an incidence rate of "0.0051%." While more research is needed on the occurrence, researchers say liposuction or abdominoplasty helps treat the onset of PAH. Liposuction was exactly what Evangelista resorted to after experiencing PAH. However, just before she was set to undergo liposuction, Evangelista was told that Zeltiq – CoolSculpting's parent company – would cover her liposuction procedure with a doctor of their choosing if she signed a confidentiality agreement, which she refused.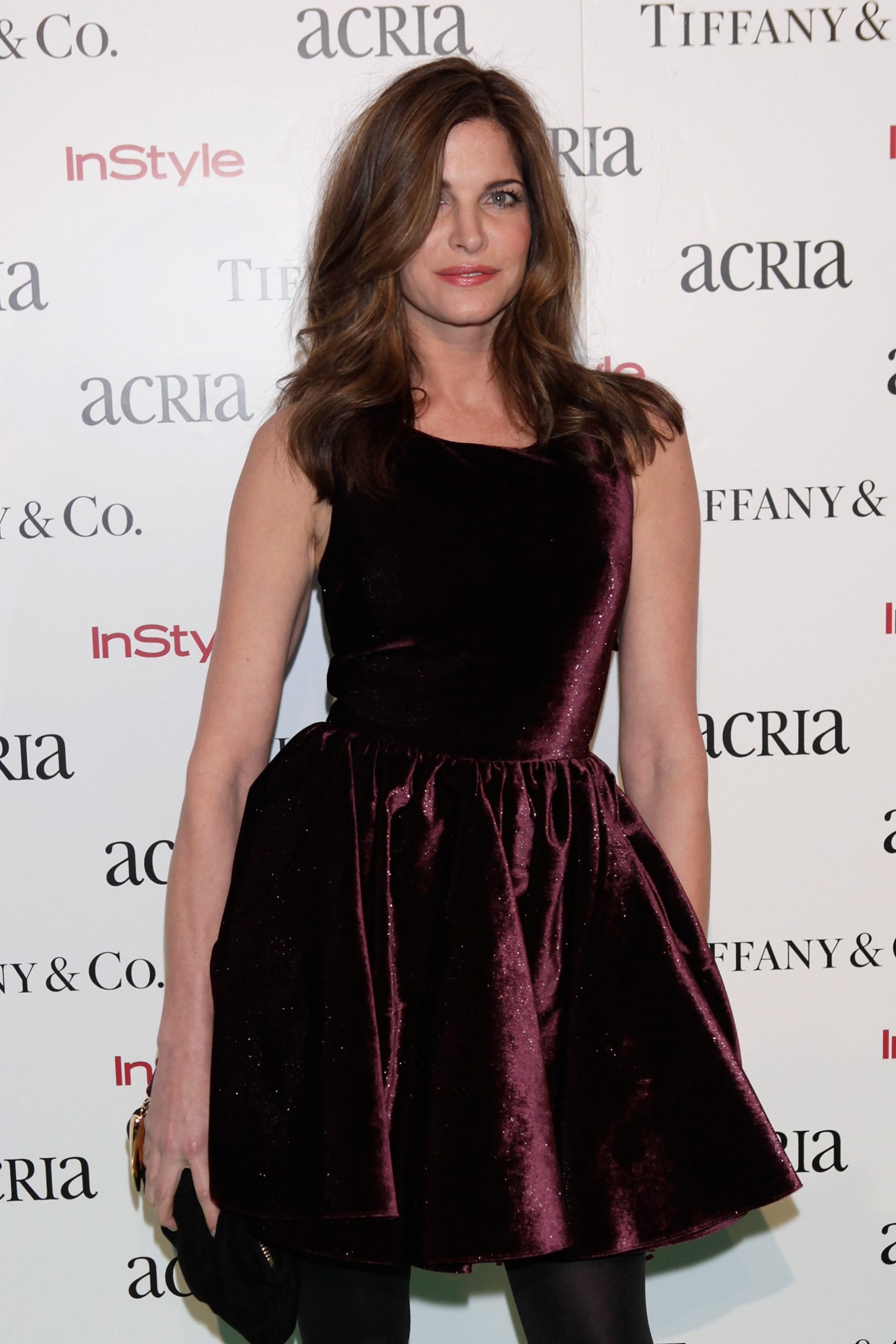 Instead, Evangelista says she underwent two full-body liposuction procedures she paid for herself. She's also resorted to wearing compression garments, girdles, and a chin strap.
RELATED: Psychologist Dr. Samantha Board discusses managing mental health long-term.
Her ongoing lawsuit against Zeltiq is more about helping her restore her self-confidence.
"I hope I can shed myself of some of the shame and help other people who are in the same situation as me. That's my goal," Evangelista said of her ongoing lawsuit.
Zeltiq reportedly told People the company declined to comment on pending litigation.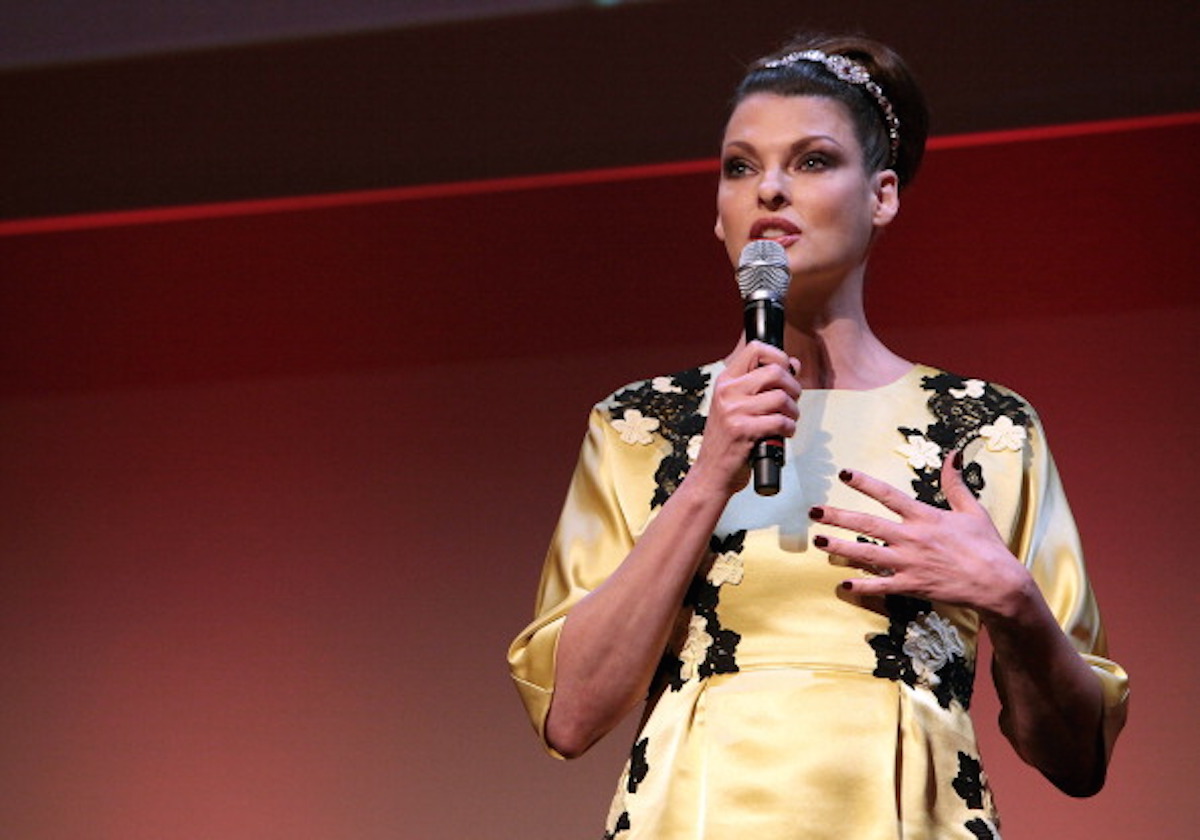 Evangelista's ongoing struggles with her body because of the procedure have affected her mental health. According to the Daily Mail, her experience with CoolSculpting has caused her depression. This will be a focus in an upcoming docuseries on Apple TV that follows her and other supermodels Cindy Crawford, Naomi Campbell, and Christy Turlington.
Evangelista Also Battled Breast Cancer
Evangelista's breast cancer journey began in December 2018.
"It was detected in my annual mammogram. The margins were not good, and due to other health factors, without hesitation, because I wanted to put everything behind me and not to have to deal with this, I opted for a bilateral mastectomy," she told the Wall Street Journal during an interview.
"Thinking I was good and set for life. Breast cancer was not going to kill me," she added.
The supermodel noted the margins of her diagnosis were "not good" due to other health factors. So, she opted to undergo a bilateral mastectomy to remove both breasts.
"A bilateral mastectomy is a forever decision; one never gets their breasts back, and there can be complications from surgery both short-term and long-term. There are many women who would say, 'I can't handle the emotional and potentially physical consequence of any increased risk, not worth it to me, and I'm OK with never having breasts again,'" medical oncologist Dr. Elizabeth Comen explains to SurvivorNet.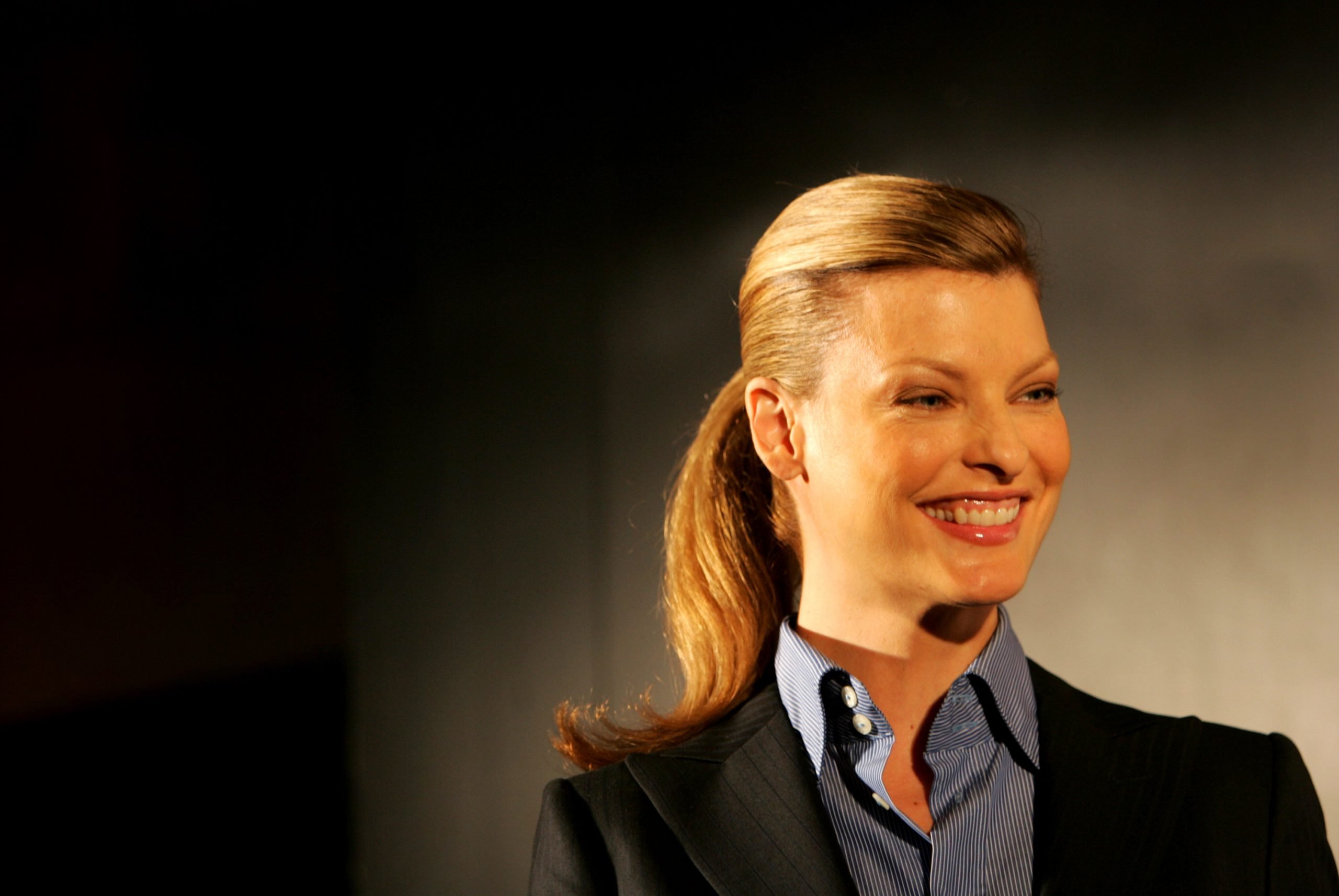 Although Evangelista thought she was "good and set for life," she had a cancer recurrence after discovering a lump on her chest in July 2022. A follow-up MRI and biopsy confirmed she had cancer again.
Following the second diagnosis, Evangelista told her oncologist, "Dig a hole in my chest. I don't want it to look pretty. I want you to excavate. I want to see a hole in my chest when you're done. Do you understand me? I'm not dying from this.
"I just went into this mode that I know how to do; just do what you've got to do and get through it. And that's what I did."
The supermodel kept many details about her breast cancer journey private until recently.
"Only a handful of people knew. And I'm just not one of those people who has to share everything…I thought to myself, I will share this one day, but while I am going through it, absolutely not," she said.
Advocating for Your Health
Fortunately for Evangelista, she realized something was amiss with her body after the procedure and went back to the doctor for added advice. This is an example of advocating for your health. SurvivorNet experts also encourage many cancer patients to do the same whenever they feel something isn't quite right.
You have every right to insist that your doctors investigate any possible signs of cancer or other unexplained symptom you're experiencing.
"Every appointment you leave as a patient, there should be a plan for what the doc is going to do for you, and if that doesn't work, what the next plan is," Dr. Zuri Murrell, director of the Cedars-Sinai Colorectal Cancer Center, told SurvivorNet in a previous interview. "And I think that that's totally fair. And me as a health professional, that's what I do for all of my patients."
Managing Mental Health
The challenges Evangelista has experienced in recent years have taken a toll on her mental health. Her bouts with depression and anxiety because of her body image can be taxing. Many cancer warriors also know what it's like to struggle emotionally because of their ongoing cancer journeys.
Mental health affects how we think, feel, and behave. Specific triggers like stress, traumatic events, or changes in your physical health can affect your mental health.
For cancer patients, a diagnosis undoubtedly impacts their mental health. If you are diagnosed with cancer or other chronic disease, you should be mindful of your mental health because it can affect your overall prognosis.
"For long-term mental health and living with cancer, flexibility is really at the core of how to manage long-term mental health," says New York-based psychologist Dr. Samantha Boardman.
Dr. Boardman suggests asking yourself questions about how you deal with stressful situations to see if they're working or need adjusting.
"Are your coping strategies in the way that you're using them now? Are they as effective as they were in the past? Take a look at your beliefs. Do you have any fixed beliefs that are counterproductive and are impeding you from taking positive steps?" Dr. Boardman said.
To keep your mental health in check, it's important to be aware of signs that can be subtle that something is affecting your mind. These signs include:
A change in eating or sleeping habits
Losing interest in people or usual activities
Experiencing little or no energy
Numb and/or hopeless feelings
Turning to drink or drugs more than usual
Non-typical angry, upset, or on-edge feelings
Yelling/fighting with loved ones
Experiencing mood swings
Intrusive thoughts
Trouble getting through daily tasks
If you struggle in any of these areas, talk to your doctor or a mental health professional to begin your emotional journey alongside your other cancer treatment.
"Depression and stress make it harder to treat cancer [and] make it harder to tolerate the treatments," Dr. Scott Irwin, director of supportive care services at Cedars-Sinai Medical Center, previously told SurvivorNet.
"There's data that if you have extra stress or depression that you may not recover or you have a higher risk of recurrence, so in treating the depression, we're actually impacting the cancer care outcomes," Dr. Irwin added.
How to Maintain Good Mental Health
Psychologist Dr. Marianna Strongin shared some simple tips to help maintain good mental health and healthily reduce stress.
When dealing with anxiety, Dr. Strongin said it's important to have a healthy relationship with these feelings and get to know them rather than fear them, avoid them, or push them away.
"By learning more about your anxious thoughts and tendencies, one can begin to answer their anxious thoughts even in moments when there aren't any answers. For cancer patients, the worried thoughts tend to be, "Will I survive?" It's important to let those thoughts come in and be able to tolerate them before answering them. This is a very powerful coping skill," Dr. Strongin explained.
WATCH: Understanding genetic testing and its connection to mental health.
Genetic testing has been shown to be successful in matching patients with the right medication to offset bouts of anxiety or depression. The Genomind test Dr. Plutchik uses looks for multiple factors before determining the medication with successful results and minimal side effects.
"This test covers all of the psych medications, essentially, and it also covers pain medications. It's such a great test," Dr. Lori Plutchik, licensed psychiatrist, previously told SurvivorNet.
"Depression affects about 20% of women at some point in their life and about 10% of men at some point in their life. That's a very prevalent illness, and then when you're working in the cancer population, which I've worked in extensively over the years, depression can be up to 50% in patients who are having impairments in their life due to their illness," Dr. Plutchik continued.
Coping With Body Changes
While battling a condition, "Changes to your body may be temporary or permanent. They include changes others can see, such as hair loss or weight gain," MacMillan Cancer Support says, noting physical changes.
Psychologist Dr. Marianna Strongin shares with SurvivorNet some additional tips cancer warriors can explore to help manage the emotional toll body changes can have during treatment.
Dr. Strongin encourages cancer warriors to take ownership of the part (or parts) of their body impacted mainly by cancer treatment. She says although they may represent "fear and pain," they also represent "strength and courage."
One way to prepare yourself for possible body changes during cancer treatment is to understand changes are possible but also temporary. It also helps to build up your self-confidence. Your support group filled with loved ones can help you during this stage of your journey.
"If you have visible changes to your appearance, you may find that some people look at you for longer. Usually, this is because they are curious and not because they want to upset you," MacMillan Cancer Support explains.
"Learning how to cope in advance with social situations will build up your confidence. This will help you gradually get back to things you did before, such as work, sports, or hobbies."
"Research has found that when looking in the mirror, we are more likely to focus on the parts of our body we are dissatisfied with, which causes us to have a negative self-view and lower self-esteem. Therefore, I would like for you to first spend time gazing at the parts of your body you love, give them time, honor them, and then thank them," Dr. Strongin said.
Dr. Strongin then suggests looking at the part or parts of your body impacted by the cancer or cancer treatment. She recommends creating a regular practice of accepting your body image because it helps you accept your cancer journey emotionally and physically.
"As you allow yourself to spend more time looking at all of you, you will begin having a new relationship with your body. It may not happen immediately, but with time, you can begin honoring and thanking your new body.
Questions to Ask Your Doctor
If you find yourself struggling with a diagnosis or helping a loved one cope with their emotions, consider asking your doctor the following questions:
How can I go about improving my outlook/mental health?
Are there any activities I can do to encourage positive feelings?
When should I seek other interventions if I'm still struggling?
What are the steps to finding a different therapist if the one I'm using is not working out?
Learn more about SurvivorNet's rigorous medical review process.
---