Resilience To Overcome Cancer Again
Jane Fonda, 85, recounted last week how she felt during her treatment for non-Hodgkin's lymphoma.
Fonda is now in remission after being diagnosed with non-Hodgkin's lymphoma earlier this year. She made her announcement about three months after revealing on Instagram that she had been undergoing chemotherapy treatments after getting diagnosed with a type of cancer that affects the body's immune system.
Symptoms of non-Hodgkin's lymphoma include swollen lymph nodes, abdominal and chest pain, fevers, fatigue and weight loss.
The actress and activist also beat breast cancer in 2010 and skin cancer on her lip in 2018.
Academy Award winner Jane Fonda, who turned 85 last month, is no stranger to battling cancer as she's fought non-Hodgkin's lymphoma, breast cancer, and skin cancer.
Although the 'Klute' actress has maintained a positive outlook throughout her cancer treatments, she recently admitted that treatment wasn't easy at times.
Read More
In an interview last week with Entertainment Tonight, Fonda explained, "
Chemo hit me hard
." "It was the first time that I thought, 'OK, this is what most people experience.' Because the kind of chemo that I was taking wasn't so bad in the beginning," she told the news outlet.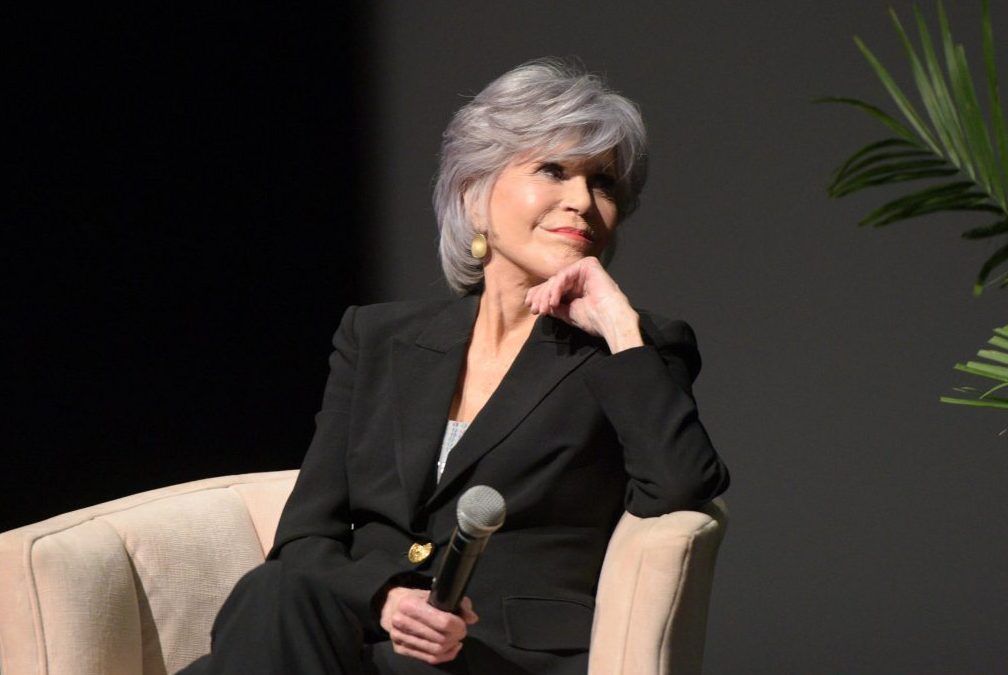 Fonda, who revealed she was in remission last month, maintained an optimistic outlook on life both during and after treatment.
The 'Barbarella' star has continued to take care of her health and do things she loves, like acting.
On February 3, 2023, 80 for Brady will be released, starring Fonda as one of four friends who win Super Bowl Tickets and aspire to meet Tom Brady.
Jane Fonda In Remission
Just days before Fonda's 85th birthday on December 21, 2022, the film icon revealed she was in remission and can stop cancer treatments after being diagnosed with non-Hodgkin's lymphoma earlier in the year.
Related: Non-Hodgkin Lymphoma: It's More Than Just One Type
The celebratory news followed the two-time Academy Award winner revealing her lymphoma diagnosis in a lengthy Instagram post in September, where she informed fans she already started undergoing chemotherapy. But as of December, the mom of three was able to stop treatment as her body is no longer showing signs or symptoms of cancer.
"Last week I was told by my oncologist that my cancer is in remission and I can discontinue chemo. I am feeling so blessed, so fortunate," Fonda wrote in a blog post titled "BEST BIRTHDAY PRESENT EVER." "I thank all of you who prayed and sent good thoughts my way. I am confident that it played a role in the good news."
She continued, "I'm especially happy because while my first four chemo treatments were rather easy for me, only a few days of being tired, the last chemo session was rough and lasted two weeks making it hard to accomplish much of anything. The effects wore off just as I went to D.C. for the first live, in-person Fire Drill Fridays rally."
LATEST BLOG POST: BEST BIRTHDAY PRESENT EVER!!! https://t.co/l3H5jxEr40 pic.twitter.com/R8X8GBXqxj

— Jane Seymour Fonda (@Janefonda) December 15, 2022
Fonda, who previously beat breast cancer in 2010 and skin cancer on her lip in 2018, voiced optimism when she was first diagnosed with lymphoma, as she called it is a "very treatable cancer" in which "80% of people survive."
When she announced the news on Instagram on September 2, she said her cancer was scheduled for six months and wrote, "I'm also lucky because I have health insurance and access to the best doctors and treatments. I realize, and it's painful, that I am privileged in this.
She added, "We're living through the most consequential time in human history because what we do or don't do right now will determine what kind of future there will be.
"I will not allow cancer to keep me from doing all I can, using every tool in my toolbox and that very much includes continuing to build this Fire Drill Fridays community and finding new ways to use our collective strength to make change."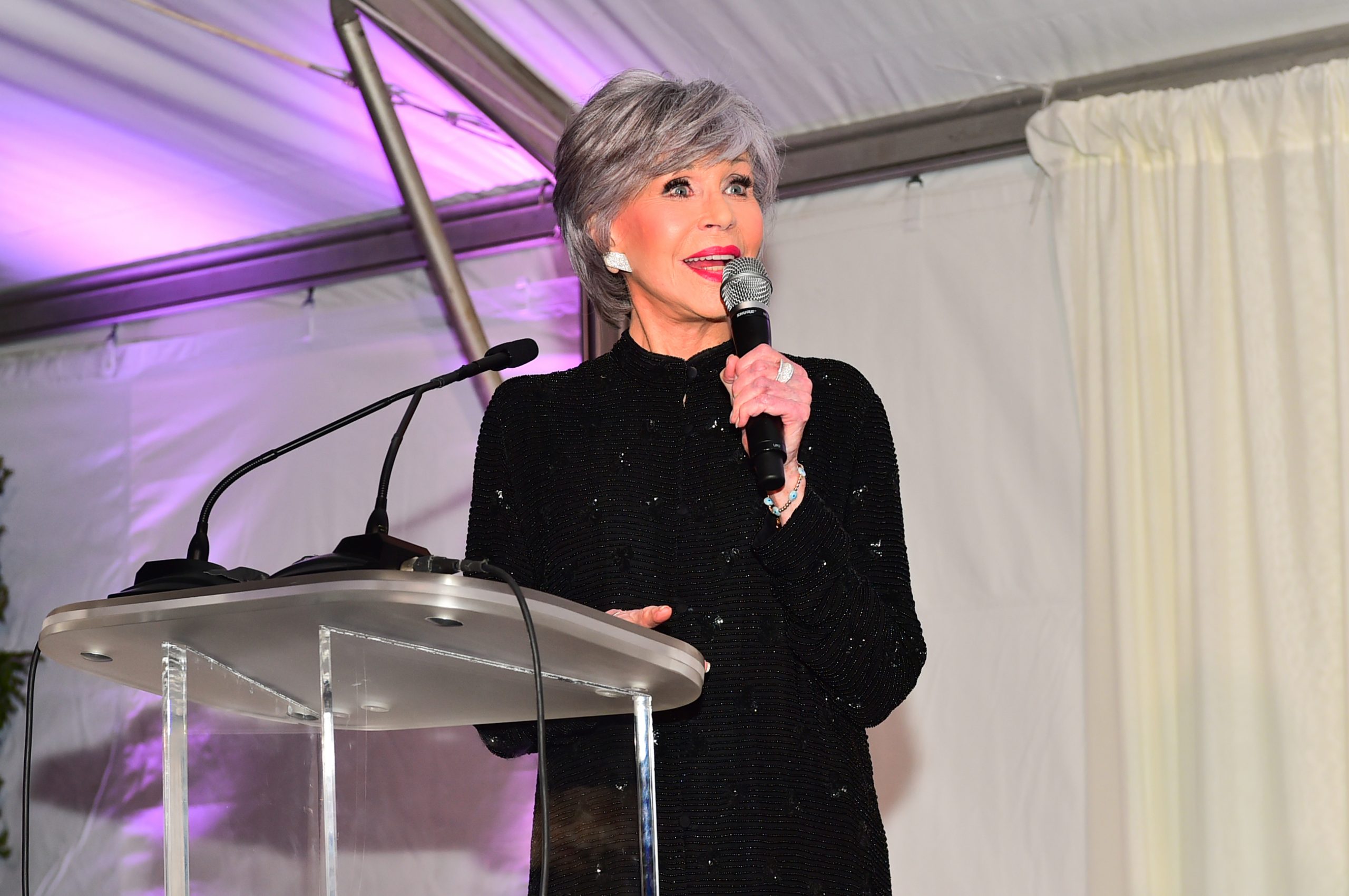 What is Lymphoma?
Lymphoma is a cancer of the immune system, which begins in a specific kind of white blood cell called a lymphocyte, located in the body's lymphatic system. It is one of about 100 different types of blood cancers that affect nearly 200,000 Americans every year.
In cases of lymphoma, the lymphocytes multiply and build up in the lymph nodes and other tissues, making it more difficult for your immune system to launch an effective attack against invading germs.
As a result, the body becomes more prone to infections and other illnesses.
The disease is broken up into two main categories: Hodgkin Lymphoma and non-Hodgkin Lymphoma.
Doctors make a determination by examining the white blood cells within the body.
If they are unable to detect the Reed-Sternberg cell (a giant cell derived from B lymphocytes), then it is classified as non-Hodgkin. If the cells are present, then it is classified as Hodgkin.
Treatments for Non-Hodgkin Lymphoma
Non-Hodgkin Lymphoma is a treatable cancer. Treatments for this disease can include chemotherapy, stem-cell transplant, radiation therapy, or medications.
It's also one of the most common cancers in the United States, accounting for about 4% of all cancers, according to The American Cancer Society. Treatment for non-Hodgkin lymphoma can vary greatly depending on the nature of each case. For starters, doctors will first try to determine how fast your non-Hodgkin lymphoma is likely to grow and spread.
Non-Hodgkin Lymphoma Treatment: Finding the Right Fit for You
"The two main classifications I think of in terms of non-Hodgkin lymphoma are lymphomas that are more indolent and those that are more aggressive, because those are treated very differently," Dr. Jennifer Crombie, medical oncologist at Dana-Farber Cancer Institute, previously told SurvivorNet.
Indolent lymphomas grow slowly and often don't cause any symptoms, so they may not need immediate treatment. At the opposite end of the spectrum are aggressive lymphomas, which grow and spread quickly and need to be treated right away.
Fonda treated her lymphoma with chemotherapy. However, radiation is also a treatment for this type of cancer. In an earlier interview with SurvivorNet, Dr. Chelsea Pinnix, a Radiation Oncologist at MD Anderson Cancer Center, explains the use of radiation to treat non-Hodgkin lymphoma, saying, "Non-Hodgkin's lymphoma is a big group of heterogeneous histologies and a lot of different treatment approaches, based on the specific type of lymphoma."
"In general, we like to think of indolent, versus more aggressive lymphomas," says Dr. Pinnix. "For indolent lymphoma, like follicular lymphoma or marginal zone lymphoma, radiation can be effective with only two doses of treatment."
"We affectionately call it boom boom," she says, "And that's for gray and two fractions."
Some Types of Non-Hodgkin Lymphoma Treatable With "Boom-Boom" Radiation
Dr. Pinnix says this kind of treatment is effective, too. She says, "Just two days of treatment can be effective. We actually have clinical trials ongoing now at MD Anderson, looking at four gray and two fractions as definitive management for patients with orbital malt lymphomas."
"That trial, we've almost finished accruing," she notes. "And the responses have been excellent. More than 80% of patients have a complete response to just two fractions of treatment."
Jane Fonda's Other Cancers
The Academy Award winner revealed in 2010 that she experienced a breast cancer scare after doctors discovered a small, non-invasive tumor. Fonda underwent a procedure at the time, and her representative declared her "cancer-free." In 2016, Fonda had a mastectomy before the Golden Globe Awards.
However, Fonda's battle with cancer didn't stop there.
In 2018, while speaking to the "TODAY" show, Fonda addressed bandages on her face by explaining she had cancer taken away from her lip.
"Well, the world is falling apart, what's a lip?" Fonda asked. "Yeah, they did (biopsy it.) I'm going to be fine, thanks."
Indeed Fonda's skin cancer treatment was minor compared to her mastectomy procedure.
A mastectomy removes either one or both breasts. It's usually done to treat breast cancer, but other women have the surgery to prevent a breast cancer diagnosis if there's a history of the disease in their family.
"Depending on the size and other features, such as family history, a patient may opt for more aggressive surgery," Dr. Elizabeth Comen, a medical oncologist at Memorial Sloan Kettering Cancer Center, tells SurvivorNet.
In addition to risk factors, there are a few surgery options patients should keep in mind while approaching physicians for breast cancer treatment.
When Should I Get A Mammogram?
Dr. Ann Partridge previously explained to SurvivorNet when women should consider a mastectomy during breast cancer treatment.
"When I talk to a woman who comes to me and she has breast cancer, I evaluate what the standard options for treatment for her are, which typically include cutting out the cancer — which is either a lumpectomy if you can get it all with just a little scooping around of the area that's abnormal or a mastectomy for some women meaning taking the full breast because sometimes these lesions can be very extensive in the breast," Dr. Partridge, a medical oncologist at Dana-Farber Cancer Institute, said.
Contributing: SurvivorNet Staff
Learn more about SurvivorNet's rigorous medical review process.
---