Kareem Abdul-Jabbar's Health Struggles
After battling prostate cancer and chronic myeloid leukemia, 75-year-old basketball legend Kareem Abdul-Jabbar is now dealing with a new condition.
Abdul-Jabber has been diagnosed with Atrial Fibrillation (AFib), a condition that approximately 9.5 million people across the U.S. are estimated to have this year.
"Atrial fibrillation (A-fib) is an irregular and often very rapid heart rhythm (arrhythmia) that can lead to blood clots in the heart," the Mayo Clinic explains. "A-fib increases the risk of stroke, heart failure and other heart-related complications."
Symptoms of AFib could be: sensations of a fast, fluttering or pounding heartbeat (palpitations), chest pain, dizziness, fatigue, lightheadedness, reduced ability to exercise, shortness of breath, and weakness.
Basketball
legend Kareem Abdul-Jabbar,
75, who has battled prostate cancer and chronic myeloid leukemia, revealed this week he's been diagnosed with Atrial Fibrillation (AFib), a condition that approximately 9.5 million people across the U.S. are estimated to have this year.
The six-time NBA champion and a six-time MVP has since joined Bristol Myers Squibb and Pfizer's "No Time to Wait" campaign to spread awareness for AFib.
Read More
Abdul-Jabber, who began noticing symptoms approximately two or three years ago and looked passed them when they went away,
told PEOPLE
, "I was having irregular heartbeat, shortness of breath and had no energy or stamina. I couldn't walk more than 30 yards without having to sit down and rest to catch my breath." "I thought it was a temporary issue," he continued. "I had been an athlete and was in shape, so I felt it wasn't going to bother me for any length of time. But I was quite wrong."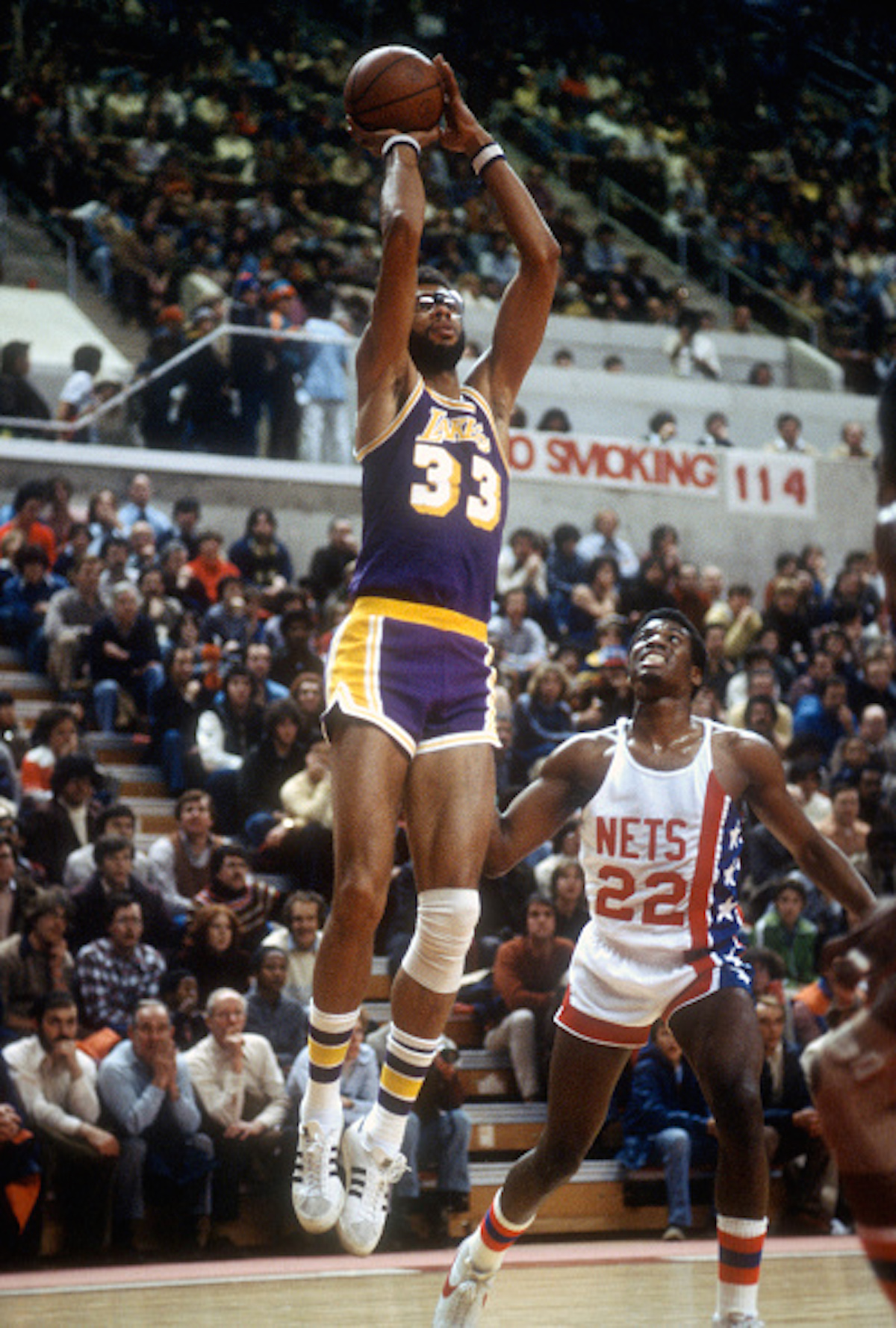 The former basketball player, who played 20 seasons in the NBA for Milwaukee Bucks and the Los Angeles Lakers, recounted feeling like "the sun seemed to suck all of the air out of my chest" during a Los Angeles Dodgers game just several months later. He ultimately collapsed and was rushed to a hospital.
It was then he was diagnosed with Atrial Fibrillation (A-Fib), an abnormal and at times very fast heart rhythm (arrhythmia).
"The shortness of breath and irregular heartbeat are things that come and go but in the long-term, this is considered life-threatening and people need to know about it," Abdul-Jabbar said. "It's absolutely necessary for people to get checked by a doctor, and I hope that my coming out and talking about this will help people understand what they need to do to protect their health."
.@kaj33 is joining the No Time to Wait campaign to share his experience with #AFib, the most common type of irregular heartbeat, and encourage those with symptoms – including, shortness of breath, chest pain, heart racing & other common symptoms – to call a doctor.

— Pfizer Inc. (@pfizer) February 16, 2023
Abdul-Jabbar, who is taking control of his condition with medicine and exercise therapy, added, "Once this AFib got a hold of me, it was a different story. It affects people from all walks of life — even somebody who thinks they're a great athlete and immune to it. It happens to us, too. It's not something you can just dismiss."
He also warned in a "No Time To Wait" campaign video, "Afib increases the risk of stroke about five times. So you need to go and find out what's happening. It took me a while before I got wise. When it comes to your health this is no time to wait."
Abdul-Jabbar's Cancer Battles
In September 2020, Abdul-Jabbar opened up about his experience with prostate cancer, calling attention to the persistent differences in the ways that people of different races receive treatment for diseases in the United States.
Explaining his reasons for going public in his first television interview about his prostate cancer, Abdul-Jabbar told Good Morning America, "We're at a crossroads here. And people are either going to start taking healthcare seriously and promote it and support it, or people will be struggling. We want to end the struggling."
In addition to battling prostate cancer, Abdul-Jabbar fought chronic myeloid leukemia a decade earlier. In 2011, he tweeted that he had beat the disease completely—a statement he later retracted. "You're never really cancer-free and I should have known that," he wrote. "My cancer right now is at an absolute minimum."
Staying Active After a Cancer Diagnosis
In an interview with UCLA, Abdul-Jabbar told the story of how he was diagnosed with leukemia. He first realized something was going wrong after "having a series of night sweats."
"I made some very faulty assumptions about what was causing it," he said. When he brought the issue up to the L.A. Lakers trainer, he was told to go to the doctor and have bloodwork done. He received a phone call the next day saying that his white blood cell count was very high– a possible indication of leukemia.
"I managed to stay positive just because of all the support I've gotten, especially from family," he said. Abdul-Jabbar's son was the first person he called. The basketball star thought that he might only have months to live, but his son calmed him down, saying, "You need to learn everything you can about your condition, and about the kind of leukemia you have, because some of them can be treated."
This advice helped Abdul-Jabbar re-focus his energy on educating himself and figuring out everything he could do to put himself in a position to beat his disease. Abdul-Jabbar wants patients to know, "With the help that we have now, we can beat it."
What is Atrial fibrillation?
"Atrial fibrillation (A-fib) is an irregular and often very rapid heart rhythm (arrhythmia) that can lead to blood clots in the heart," the Mayo Clinic explains. "A-fib increases the risk of stroke, heart failure and other heart-related complications."
When someone has atrial fibrillation, their heart's upper chambers (called the atria) beat "chaotically and irregularly — out of sync with the lower chambers (the ventricles) of the heart."
The condition may cause heart palpitations, shortness of breath, or weakness, but most people will be without symptoms.
Having A-fib isn't life-threatening, however, people with the serious medical condition will need treatment to prevent getting a stroke.
Treatment of atrial fibrillation consists of medications, therapy to help the heart rhythm normalize, and catheter procedures.
Symptoms of Atrial fibrillation
Signs and symptoms of atrial fibrillation could be:
Sensations of a fast, fluttering or pounding heartbeat (palpitations)
Chest pain
Dizziness
Fatigue
Lightheadedness
Reduced ability to exercise
Shortness of breath
Weakness
The condition could be occasional (a few minutes, hours, or a week), persistent, long-standing persistent (lasting more than 12 months), or permanent (the irregular heart rhythm cannot normalize).
What is Heart Failure?
Atrial fibrillation, which Abdul-Jabbar has been diagnosed with, can increase a person's risk for heart failure, a condition that causes the heart to not pump blood as well as it should. Heart failure does not mean that your heart has actually "failed" or stopped beating; it's just that it is having some issues pumping blood. As a result, fluid backs up in the body, and the organs in the body do not get as much blood as they need.
The heart is the muscle at the center of your circulation system, pumping blood around your body as your heart beats. This blood sends oxygen and nutrients to all parts of your body, and carries away unwanted carbon dioxide and waste products.
When chronic heart failure lasts for a long period of time (typically, more than six months), it can impact organs like the kidneys, liver, and lungs.
Causes of Heart Failure
There are many different things that can cause or increase a person's risk of heart failure, so there are some steps people can take to reduce their risk.
Certain medical conditions can increase a person's risk for heart failure, including:
High blood pressure (hypertension)
Coronary artery disease (when major blood vessels that supply your heart become damaged or diseased)
Previous heart attack (myocardial infarction)
Diabetes
Arrhythmia (abnormal heart rhythms, including atrial fibrillation)
Kidney disease
Obesity
Tobacco and recreational drug use
Dr. Aeshita Dwivedi, a cardiologist at Lenox Hill Hospital, tells SurvivorNet that simple lifestyle adjustments can be considered preventative measures.
"In terms of the lifestyle changes that can prevent heart failure is limiting excessive alcohol intake, quitting smoking or not smoking, leading a healthy lifestyle, which means doing constant, moderate activity, and eating a healthy diet," Dr. Dwivedi said.
Closing the Racial Gap
Abdul-Jabbar's recent diagnosis and previous battle with cancer speak to a broader crisis: Black Americans have the highest cancer death rates and shortest post-diagnosis survival times of any racial or ethnic group.
Staggeringly Higher Prostate Cancer Rates for Black & Latino Men
The sports star recently acknowledged that his race made him statistically more likely to suffer a number of health complications beyond cancer.
"Being Black means I'm more likely to suffer from diabetes, heart problems, obesity, cancer, and a shorter life in general," he wrote in a recent essay.
The issue runs deeper than just these terrifying examples: Hispanics and Latinos have the highest rates of liver, stomach, and cervical cancers, and they're more likely to be diagnosed at a late stage, when their cancer is less curable. Asian Americans and Pacific Islanders face the highest rates of both liver and stomach cancers, and are twice as likely to die from these cancers as whites.
Despite having the highest need, Black Americans are also the least likely to receive the medical care they need to stay healthy and ward off these health challenges.
Abdul-Jabbar called out this issue himself, saying, "The more insidious and damaging threat to the health, lives, and economic well-being of Black Americans is a health care system that ignores the fact that, though they are most in need of medical services, they actually receive the lowest level."
Fixing this issue will require rethinking not just how we provide medical care but how we structure our society overall. Systemic racism touches every aspect of American life, and as Abdul-Jabbar wrote, we will address this "underlying rot" in order to ensure health equity for Black Americans.
SurvivorNet's "Close the Gap" initiative, in partnership with NYU's Perlmutter Cancer Center, seeks to study and close the racial gap in prevention, cancer care, and survival rates.
Contributing: SurvivorNet Staff
Learn more about SurvivorNet's rigorous medical review process.
---