One week from today, on July 22, the beloved "Jeopardy!" host Alex Trebek will turn 79. His birthday comes four months after he publicly announced that he had been diagnosed with stage IV pancreatic cancer, an aggressive form of the disease with no known cure and an especially challenging prognosis. So how is he doing?
RELATED: Alex Trebek and Millions of Survivors: How to Deal With the Fear of Getting Diagnosed
Read More
Trebek's advanced stage of pancreatic cancer has only a 3 percent five-year survival rate, which means that only 3 percent of people diagnosed end up living five years. But with most stage IV pancreatic cancer patients living only
3-6 months
after finding their cancer, Trebek—who was diagnosed more than four months ago—may be on his way to beating the odds.
While some have credited Trebek's positive attitude for the better-than-expected outcomes the "Jeopardy!" host says he's experienced so far (and positivity certainly does play a role in a cancer journey), Trebek has also been receiving aggressive treatment.
RELATED: "Stay Positive!" Alex Trebek Pens Touching, Private Note to Woman Pancreatic Cancer Survivor Who Worships Him
The star has also attributed his optimism and strength to the amazing support system he has at home—including his second wife of 29 years, Jean Currivan Trebek.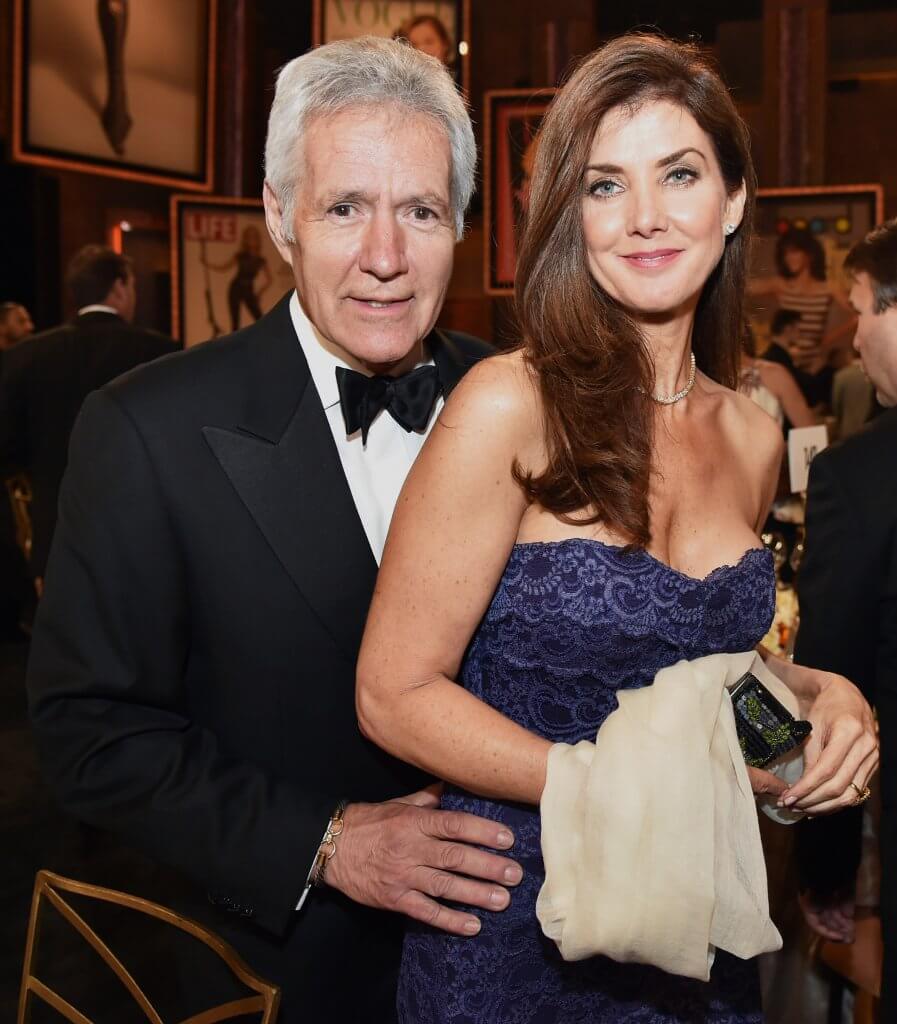 "My heart goes out to caregivers," Trebek said. "Because they have to deal with their loved one suffering and they also don't always know how to help because there's not much they can do, except try to make you feel more comfortable, at ease and not worry about ordinary stuff."
RELATED: Optimistic Alex Trebek Says He's "Feeling Good" as he Undergoes Pancreatic Cancer Treatment– And He's Even Working on "Jeopardy!" Season 36
Trebek shared in late May that he found it "mind-boggling" how well his treatment was going; his course of chemotherapy had shrunken his tumors dramatically. He also shared that his specific pancreatic cancer had a genetic mutation that could make him a candidate for immunotherapy—a type of treatment that empowers the body's own immune system to attack malignant cancer cells. In an interview with the Canadian Broadcast Association on May 13, The TV host said that if his course of chemotherapy were to shrink his tumors enough, he would be able to receive the immunotherapy.
RELATED: "It's Mind-Boggling!" Alex Trebek is Amazed at Results of His Pancreatic Cancer Treatment as Tumors Shrink Drastically
Trebek's fans are hopeful that this is indeed the case, and that the always optimistic host will be able to reap the benefits of immunotherapy, which has shown incredible promise—albeit for a very small (but growing) subset of cancers.
RELATED: Hope and Progress: New Evidence That Millions More Cancer Patients May Now Benefit From Revolutionary Immunotherapy Drugs
Immunotherapy for Pancreatic Cancer
Pancreatic cancer consistently ranks in the top three-or-four leading causes of cancer-related death in the U.S. each year. Each year, 55,000 people in the country are diagnosed with pancreatic cancer, and 44,000 people die of the disease, according to the Cancer Research Institute.
The reason for this particularly poor prognosis is in part because the cancer is difficult to diagnose at early stages (it often shows no symptoms until it has spread widely throughout the body), and in part, as Dr. Allyson Ocean, a medical oncologist at Weill Cornell Medicine and NewYork-Presbyterian, previously explained to SurvivorNet, because pancreatic cancer takes the form of a solid tumor surrounded by a "stromal tissue" that can make it difficult to penetrate the tumor with chemotherapy drugs or radiation treatment.
And up until relatively recently, the revolutionary new class of cancer treatment called immunotherapy (which empowers the body's own immune system to attack the cancer cells) hasn't played a big role in pancreatic cancer treatment, according to Dr. Ocean.
But over the past few years, the field has seen some progress. In 2017, for instance, the promising immunotherapy drug pembrolizumab (known by its brand name, Keytruda) was approved by the U.S. Food and Drug Administration to Treat any solid tumor (including pancreatic cancer) with either a high expression of something called "microsatellite instability," also known as "MSI-high" or a "defective DNA mismatch repair gene (also known as dMMR), which basically makes it more difficult for the cancer cells to naturally repair themselves after they've been damaged during the course of treatment (such as chemotherapy or radiation).
Keytruda could very well be an option for Trebek if his cancer is MSI-high or dMMR, although Trebek has not publicly shared the specifics of his tumor's genetic mutation that could make him a candidate for immunotherapy—and only one to three percent of patients with pancreatic cancer have these characteristics.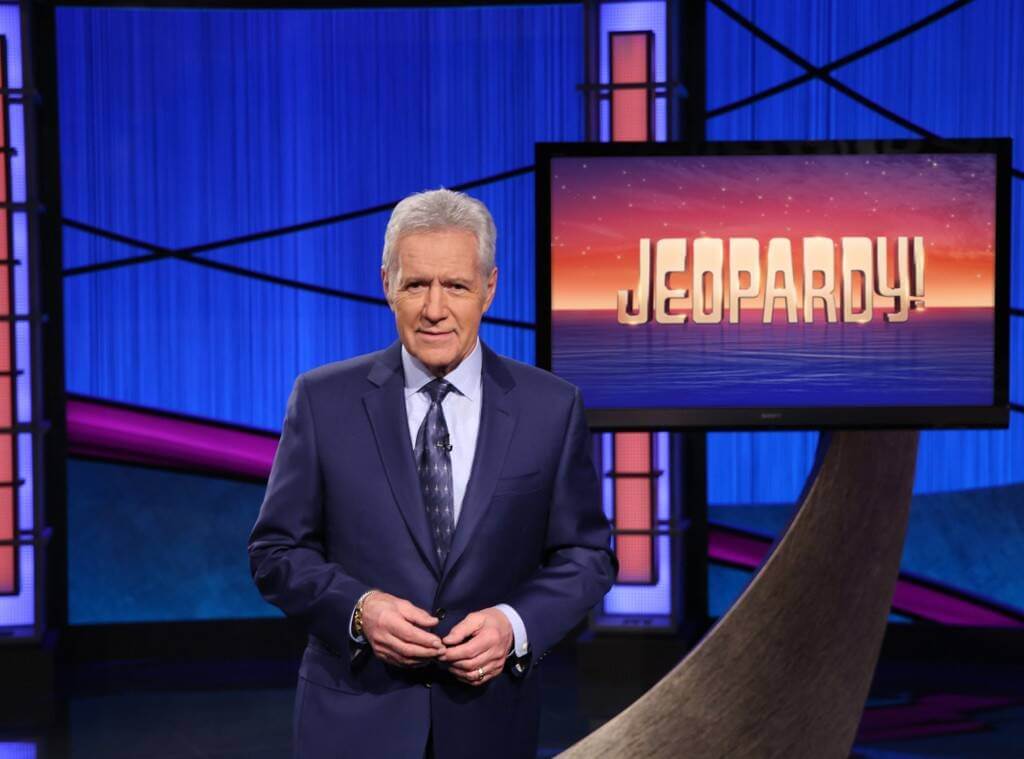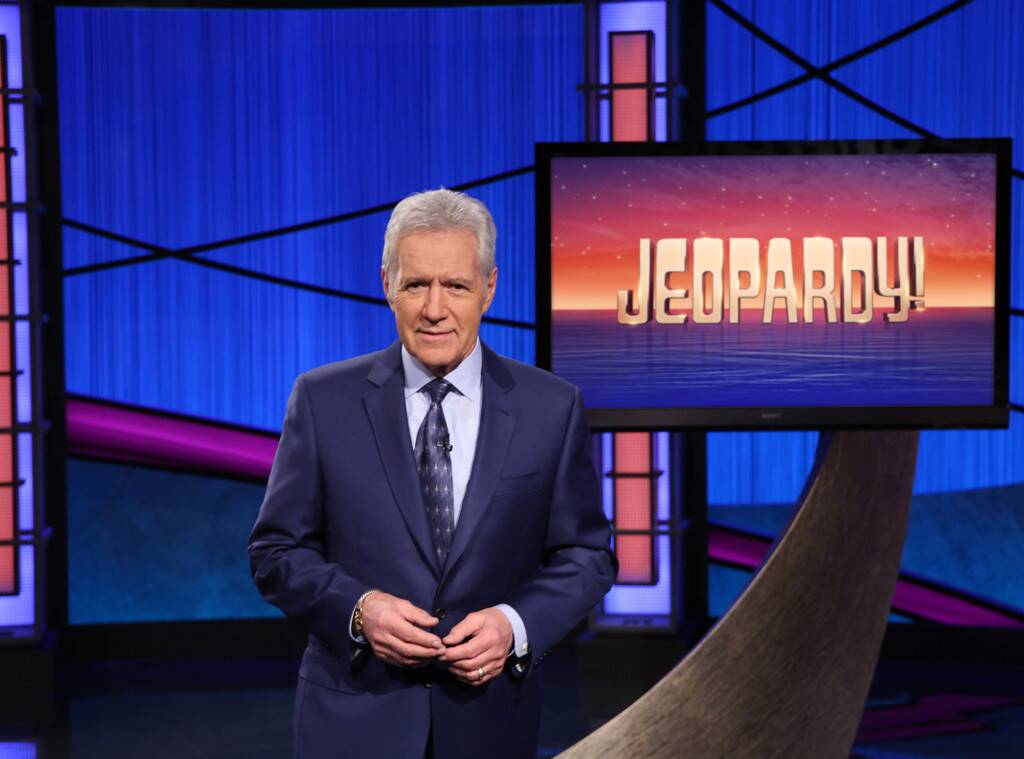 The narrow Keytruda approval is not the only hope for immunotherapy in pancreatic cancer, though. In late March, preliminary results from early-phase clinical trials funded by the Parker Institute for Cancer Immunotherapy showed that combining immunotherapy drugs with chemotherapy could work better than treatment with chemo or immunotherapy alone.
RELATED: Immunotherapy Offers New Hope for Fighting Pancreatic Cancer
"The study is combining two immunotherapy drugs with frontline standard chemotherapy, and we're seeing response rates that are significantly better than what was published with other chemotherapies alone," Dr. Ocean told SurvivorNet when the results of the early-phase study were announced.
"The other important takeaway of the trial is that many of the patients that did get a response, the response lasted for a very long time," Dr. Ocean had explained. "I think it was ten months or more, which is a long time in this disease [relative to the average survival rates]."
RELATED: Big News for PARP Inhibitors: They Can Work in Pancreatic Cancer, Too
The Immunotherapy Experience: What Are the Side Effects?
For cancer treatments that have been around for a long time, such as chemo, radiation, and surgery, doctors can generally give their patients a pretty good idea of what to expect in terms of side effects and symptoms. During chemo for instance, patients (including Alex Trebek) tend to lose their hair and experience fatigue.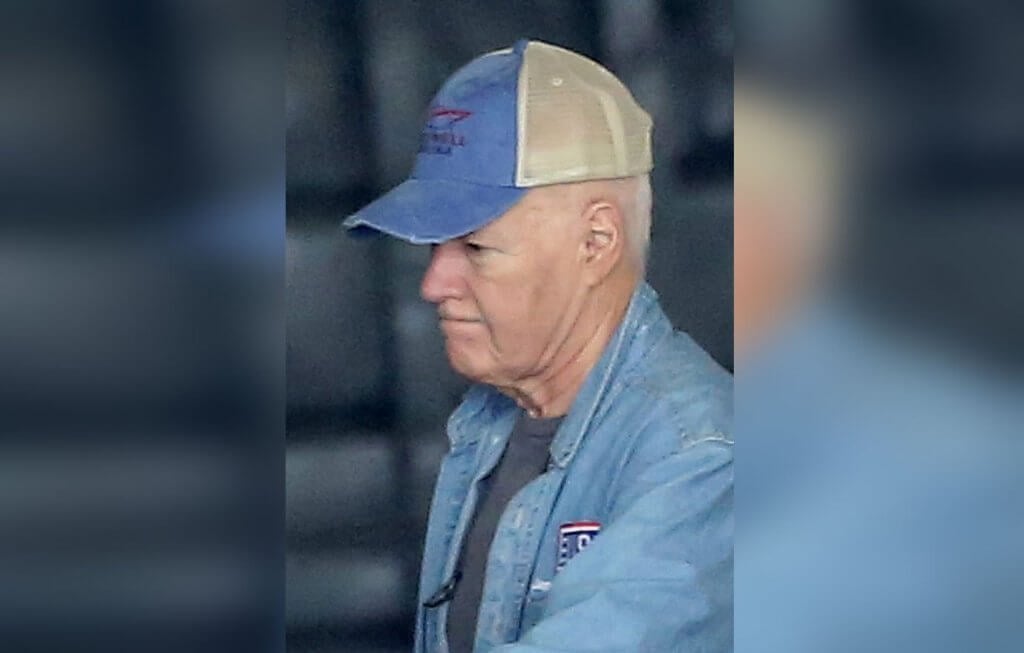 RELATED: Inside Alex Trebek's Dramatic Cancer Hair Loss and Super-Realistic Wig
But because immunotherapy is an emerging area of treatment that is still being studied in many types of cancer (including pancreatic cancer), doctors, researchers, and patients do not yet know all of the potential side effects. Side effects that have been documented are often referred to as "immune-related adverse effects, or irAEs" and Dr. Anna Pavlick, a medical oncologist and Professor of Medicine and Dermatology at NYU Perlmutter Cancer Center, previously told SurvivorNet these effects often have to do with inflammation. These irAEs might include:
Itchy or swollen skin
A flu-like cough
Diarrhea
Hepatitis, we can cause an irritation of the liver where we see the liver enzymes become elevated
Pancreatitis, where the enzymes of the pancreas become elevated, because we've irritated the pancreas.
"We just need patients to tell us when they have these side effects, so that we can treat those side effects appropriately and keep giving them their treatment," Dr. Pavlick said.
While Alex Trebek has not shared whether he has indeed moved forward with receiving immunotherapy treatment—and if so, whether he has been dealing with any of these challenging side effects—fans of his are hoping he feels well enough to celebrate his upcoming birthday.
Learn more about SurvivorNet's rigorous medical review process.