Angelina Jolie's Story of Cancer Prevention & Genetic Risk
Angelina Jolie, an Academy Award-winning actress and mother of six, honored her mom Marcheline Bertrand, who passed away in 2007 after battling breast and ovarian cancers.
Jolie ultimately had her breasts and ovaries removed after learning she had the BRCA1 gene, which greatly increases her risk of developing breast and ovarian cancer.
If Jolie's mom was alive today, she would have turned 73 years old on May 9. Jolie took to Instagram to remember her mom and inspire others to get checked for cancer and not to put off mammogram awareness.
There is a wide consensus across the medical field that women should have annual mammograms between the ages of 45 and 54.
After Angelina Jolie, 47, lost her mother Marcheline Bertrand to breast and ovarian cancers back in 2007, the Academy Award-winning actress honored her mom in a moving social media post on what would have been her 73rd birthday – 10 years after Jolie got a preventive mastectomy because of her genetic risk of developing the diseases too.
Jolie, who rose to fame after starring in the 1999 film "Girl, Interrupted," has become a previvor with her preventive surgeries. She also had her ovaries and fallopian tubes removed to reduce her risk of ovarian cancer.
Read More
In honor of World Ovarian Cancer Day on May 8th, Jolie took to Instagram to spread cancer awareness with a heartwarming throwback photo of her and her mom, who passed away at age 56.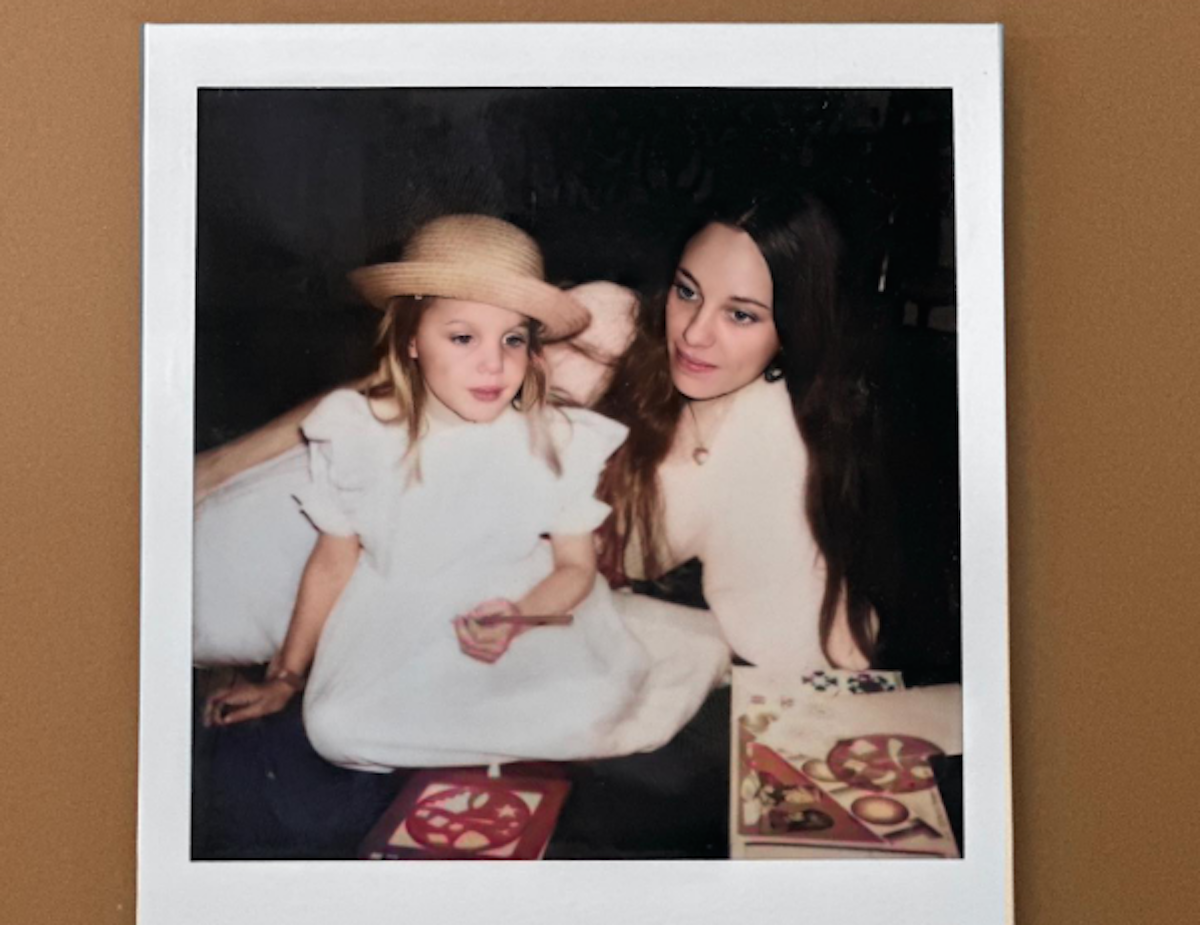 She captioned the post, "Tomorrow would have been my mother's 73rd birthday. She passed away 15 years ago, after a long struggle with breast and ovarian cancer." The image featured in the post was a
polaroid image of Jolie
as a young girl, wearing a white dress and adorable hat, sitting on the floor alongside her mom.
"In June, I will be a month away from the age when she was diagnosed. I have had preventive surgeries to try to lessen chances but I continue to have check ups," she wrote. "My mom loved Hendrix. And would always sign her letters Kiss the Sky. It took on new meaning after she passed. Sending my love to those who have also lost loved ones and strength to those who are fighting at this very moment for their lives and the lives of those they love."
Her post concluded with advice to all other women to "look after yourself and go for your mammograms and blood tests or ultrasounds, particularly if you have a family history of cancer."
For anyone interested in learning more about what World Ovarian Cancer Day strives to accomplish, Jolie shared the World Ovarian Cancer Coalition's "Get Involved Guide" on her Linktree.
Losing Her Mother
Jolie – a filmmaker, refugee advocate, and mom of six who lost her mom after she battled ovarian cancer for 10 years – previously went public about her mom's death in an Op-Ed for The New York Times.
"I lost my mother in my thirties. When I look back to that time, I can see how much her death changed me. It was not sudden, but so much shifted inside. Losing a mother's love and warm, soft embrace is like having someone rip away a protective blanket," she wrote of her loss.
Bertrand, also an actress like her daughter, came to Los Angeles from Illinois, and studied with Lee Strasberg, a prominent actor and teacher. She reportedly met Jon Voight, Jolie's father, in 1971, but they later divorced.
Jolie chose to undergo several preventative procedures, to minimize the chances that she would develop cancer.
In 2013, she decided to have the double mastectomy. She also underwent other major surgeries that involved removing breast tissue, placing temporary fillers, and breast reconstruction via an implant.
In 2015, she opened up about the procedures she had to remove her ovaries and fallopian tubes, reducing her risk of developing ovarian cancer – promoting the "Angelina Jolie Effect," a term Harvard researchers used to refer to the "large spike in genetic tests for a gene known to increase breast cancer risk following Jolie's op-ed."
Why Mammograms Are An Important Screening Tool
Breast cancer is usually detected through a mammogram, which looks for lumps in the breast tissue and signs of cancer.
When Should I Get a Mammogram?
While there is some disagreement about the exact age a woman should start getting mammograms, there is a general agreement among doctors that it should happen in their 40s.
RELATED: Women Should Now Start Getting Mammograms at 40, Expert Panel Suggests: The Benefits and Potential Risks of Earlier Breast Cancer Screening
The American Cancer Society (ACS) suggests women should start yearly mammogram screenings for breast cancer at age 45 if they are at average risk for breast cancer.
The ACS also advises:
Women aged 40-44 have the option to start screening with a mammogram every year
Women aged 55 and older can switch to a mammogram every other year
Women aged 55 and older could also choose to continue yearly mammograms
Just recently, the U.S. Preventive Services Task Force (USPSTF) drafted new recommended guidelines that advise all women to start screening for breast cancer every other year at age 40 a significant change from 2016, when the group advised screening to take place between the ages of 50 to 74 years old.
When You're Getting a Mammogram, Ask About Dense Breasts
In regard to screening for breast cancer, a woman is considered to be at average risk if she doesn't have a personal history of breast cancer, a strong family history of breast cancer, a genetic mutation known to increase risk of breast cancer such as a BRCA gene mutation or a medical history including chest radiation therapy before the age of 30.
Jolie had tested positive for the BRCA1 mutation.
Beginning menstruation at an early age (before 12) or having dense breasts can also put you into a high-risk category. If you are at a higher risk for developing breast cancer, you should begin screening earlier.
In a previous interview with SurvivorNet, Dr. Connie Lehman, chief of the Breast Imaging Division at Massachusetts General Hospital, said people who hadn't reached menopause yet should prioritize getting a mammogram every year.
"We know that cancers grow more rapidly in our younger patients, and having that annual mammogram can be lifesaving," Dr. Lehman said.
Is a Preventative Mastectomy Right for Me?
"After menopause, it may be perfectly acceptable to reduce that frequency to every two years. But what I'm most concerned about is the women who haven't been in for a mammogram for two, three or four years, those women that have never had a mammogram. We all agree regular screening mammography saves lives."
It's also important to be on top of self-breast exams. If you ever feel a lump in your breast, you should be vigilant and speak with your doctor right away. Voicing your concerns as soon as you have them can lead to earlier cancer detection which, in turn, can lead to better outcomes.
Mammograms Help Detect Early
According to the CDC, 76% of women aged 50 to 74 years in the U.S. have had a mammogram in the past two years. And getting a mammogram helps to detect breast cancer early.
An early detection of cancers typically means more treatment options, and possibly, a better prognosis; catching cancer early and treating it sooner than later can slow its spread. (This is especially true of aggressive cancers, like pancreatic cancer.)
With the exception of skin cancer, breast cancer is the most common cancer found in American women, according to the ACS. The average risk of a woman in the U.S. developing breast cancer is 13%, or a 1 in 8 chance of getting breast cancer.
If there is a history of breast cancer in your family, you may want to begin your mammogram screenings even earlier than age 30. You can also opt for genetic testing to look for the gene mutations that can lead to breast cancer, such as BRCA1 and BRCA2.
Genetic Testing and Ovarian Cancer
Dr. Beth Karlan from UCLA Medical Center previously spoke with SurvivorNet about how women should definitely discuss with a genetic counselor or your physician whether or not you should have genetic testing.
"Genetic testing can provide you, empower you, with such important information and direct you to actions and screening tests that can save your life by finding cancers even earlier," Dr. Karlan
Genetic Testing For Breast Cancer
Dr. Karlan also discussed Jolie's BRCA1 mutation, explaining, "That placed her at risk for breast and ovarian cancer. The estimates are 90% of the individuals in the US who carry a BRCA gene don't even know it until someone in their family gets a cancer."
"You're just as likely to inherit your risk of cancers associated with BRCA from your father as you are from your mother. And if you do test positive for BRCA 1 or 2? If the patient is found to carry one of these BRCA genes, every blood relative of hers has a 50/50 chance of having that themselves," she noted.
BRCA can be pronounced B-R-C-A, or some choose to say Brah-kuh, both which are correct. GYN oncologist Dr. Rebecca Arend, a professor at the University of Alabama-Birmingham, told SurvivorNet in an earlier interview that "if you have a BRCA mutation, you actually cannot repair that break."
Therefore, those with BRCA mutations should be more heavily monitored, especially women already diagnosed with breast cancer, with some choosing to follow in Jolie's footsteps and have a preventative surgery, which may even be recommended by their doctor depending on the type of breast cancer.
MORE: What is a BRCA Mutation?
Answering Your Questions About Breast Cancer
Contributing: SurvivorNet Staff
Learn more about SurvivorNet's rigorous medical review process.
---